Beach weddings in New Smyrna Beach
If you are looking for beach weddings in New Smyrna Beach or Daytona Beach, then you should check out Love Birds Beach Weddings.
Enjoy a simple seaside ceremony in a beautiful beach setting like New Smyrna Beach or Daytona Beach.
Love Birds Beach Weddings makes your New Smyrna Beach wedding simple and stress-free by offering packages for everyone.
Beach area weddings in New Smyrna Beach are the perfect way to tie the knot because beach weddings are:
Intimate
Simple
Affordable
Picturesque
Love Birds Beach Weddings start at just $249, making your beach wedding in New Smyrna Beach amazing and affordable.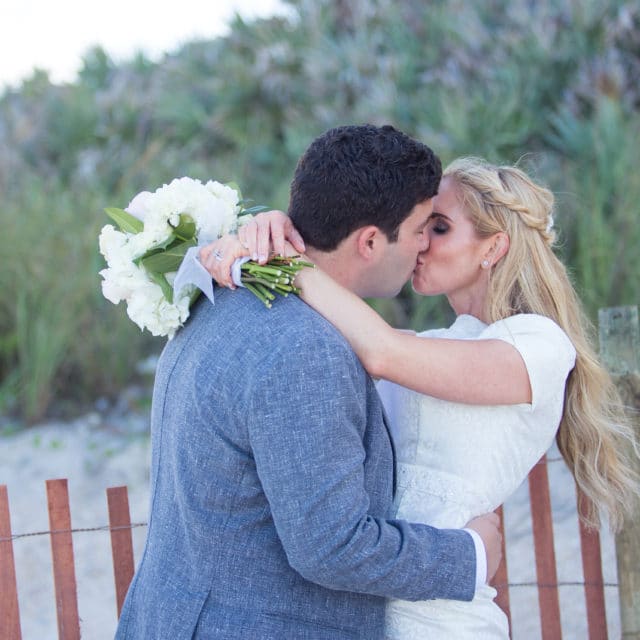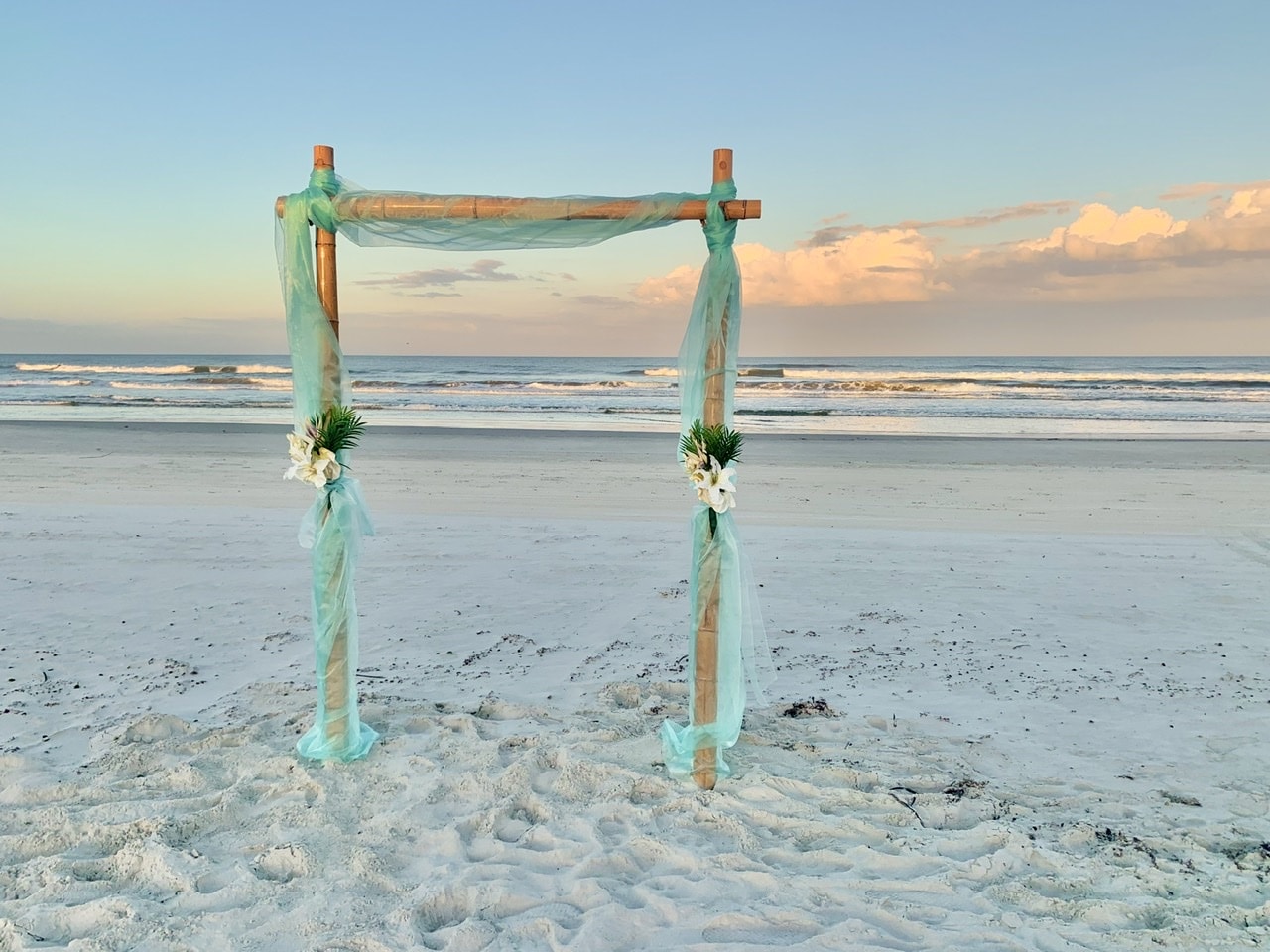 Beach weddings New Smyrna Beach can either just be the two of you and an officiant – or include some of your closest family and friends.
Love Birds Beach weddings offers a beautiful bamboo arch with coastal accents to help make your beach wedding even more special.
You and your guests can really kick back and enjoy the moment during your beach wedding while Love Birds Beach Weddings take care of the set up, decor, breakdown and photography.
We all love the laid back atmosphere of New Smyrna Beach. The small town charm makes New Smyrna Beach special and its what brings families coming back year after year.
Beach weddings are so different from traditional weddings because they really let you focus on what matters most.
Planning a beach wedding in New Smyrna Beach
Plan for the weather
Florida has a very moderate climate which keeps it pretty warm all year long. However, winter can have some chilly days too! If you plan your beach wedding in colder months like January or February – you may need a sweater or cover up.
Hurricanes are just a part of life down here in Florida. If you plan your wedding during hurricane season, it could be smart to have a back up plan in place. Hurricane Season begins on June 1st and ends on November 30th.
Summer thunderstorms usually occur in the afternoon, so a good way to avoid them would be to plan a morning ceremony over the summer.
You do not need a permit
If your wedding is under 50 guests, Volusia County does not require a special permit for beach weddings.
While it isn't required, it is often recommended you acquire a permit – so that you can make sure your spot is reserved and another wedding isn't set up in your place.