What a great Saturday we had today! We started the day off at Starbucks meeting with our wedding client for a Friday wedding! It's always so great locking in final details and getting excited about the most important day of their life! We always love hearing about all of the amazing plans and ideas the brides have, we were able to meet the bride's mother, and we are excited to meet the rest of the family!
After lunch we made a trip to our Library! As New Smyrna Beach Photographers we love printed books. There is just something about holding a paper book vs seeing digital, just as with printed photos! We made a point to check out the Florida History section and we are so glad we did! We checked out a book on the History of New Smyrna Beach. It's called Old Town By the Sea. It's a pictorial History of the town. It has so many fun facts and amazing photographs! Our personal favorite tidbit, NSB used to have a zoo! Including gators, bears, tigers and fawns. The animals were transferred to the Sanford Zoo during the Great Depression. It's so interesting to see how much time can change a place. We highly recommend checking out this book, seriously so many facts!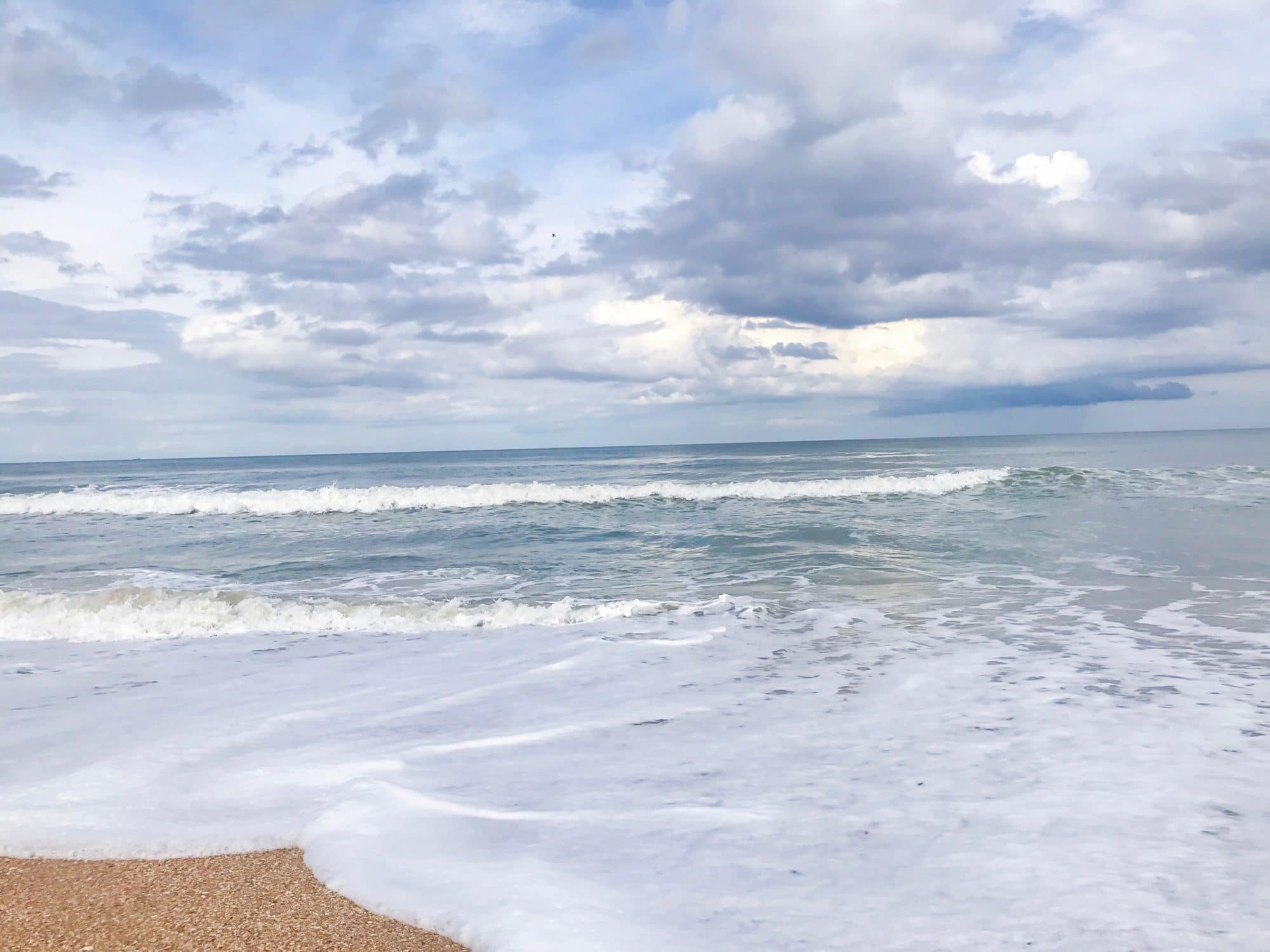 We ended the day by heading to Bethune Beach, which is one of our favorite places to escape to. We had a blast playing in the waves and watching the surfers ride the waves! We even saw two dolphins swimming beside them. One of the many reasons we love New Smyrna Beach Engagement photography. We enjoyed watching the shorebirds run from the sea foam as the tide came in. If you are into shelling, now is the perfect time to go. There was an endless supply of shells as far as the eye could see. We saw a wide variety of shapes and sizes. We are so thankful to live in New Smyrna Beach and that we are able to enjoy the Florida life.