Nocatee Photographer | Sandy Smiles Round-up
We hope that everyone is enjoying an extra long Memorial Day weekend! We were just talking about how shockingly quick May flew by. We have photographed a lot of adorable children this month so we thought we would do a beach portrait round-up for just the kids! As a Nocatee Photographer, One of the things that makes our jobs so fun is that we are able to work with incredible families and create artwork for their homes. We truly enjoy every aspect of wall art planning and design – and our clients get excited about it too! Who wouldn't want to display this level of cuteness on their walls anyway?
I know our walls are covered in portraits of our little one and I love to see how much he has grown over the years. Seeing a wall portrait everyday reminds me of all of the amazing memories we have together as a family.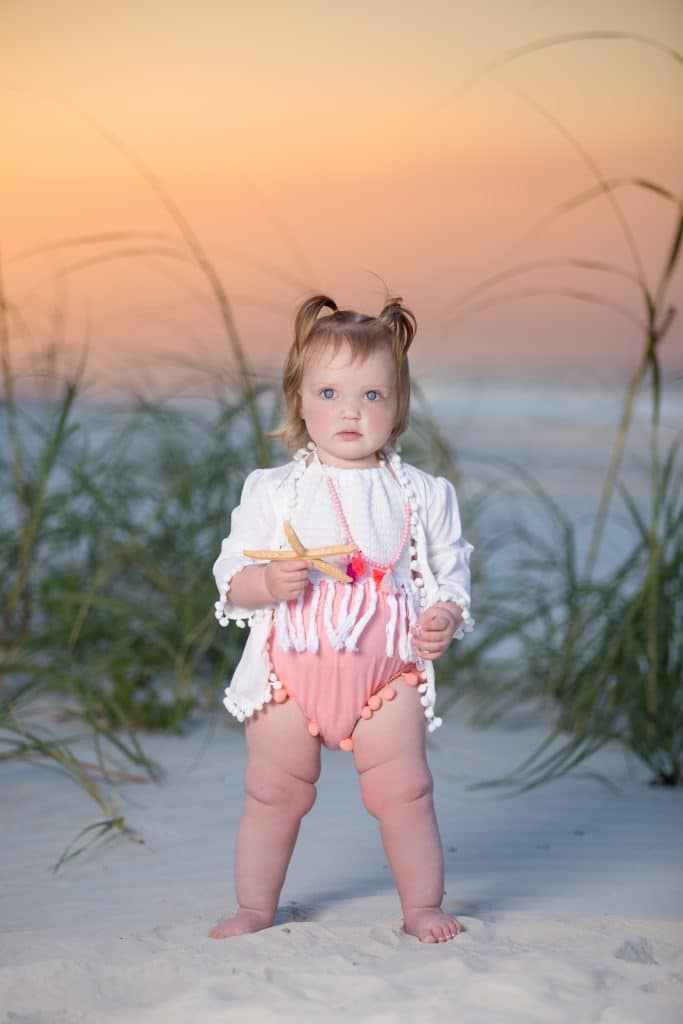 Such beautiful blue eyes and look at that adorable romper! So cute. Beach portraits are a blast because most kids adore the beach and we love to capture that.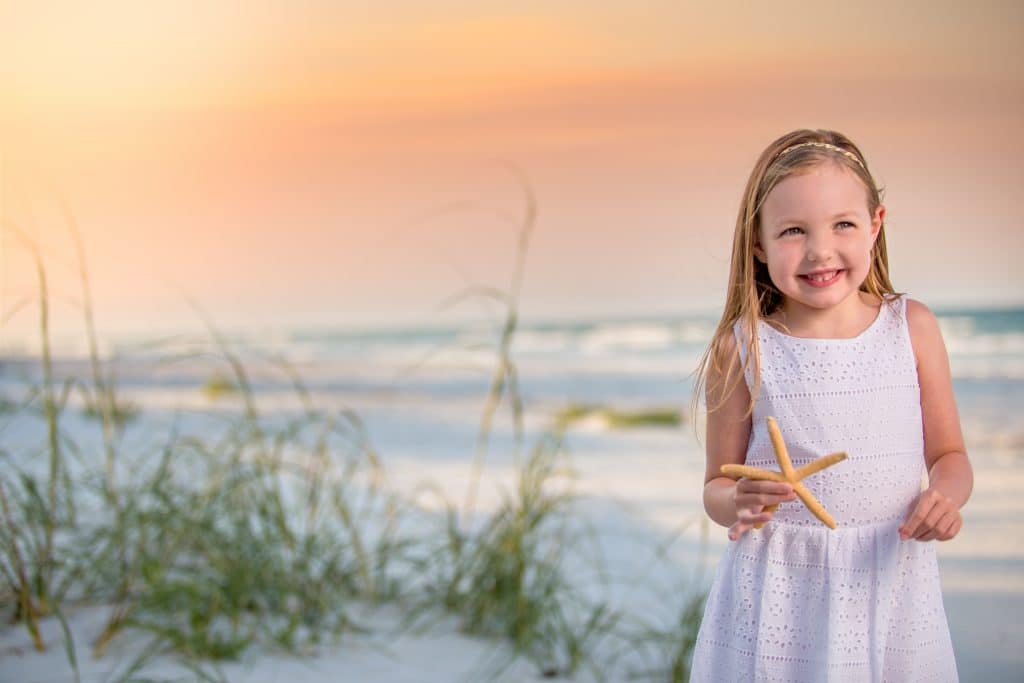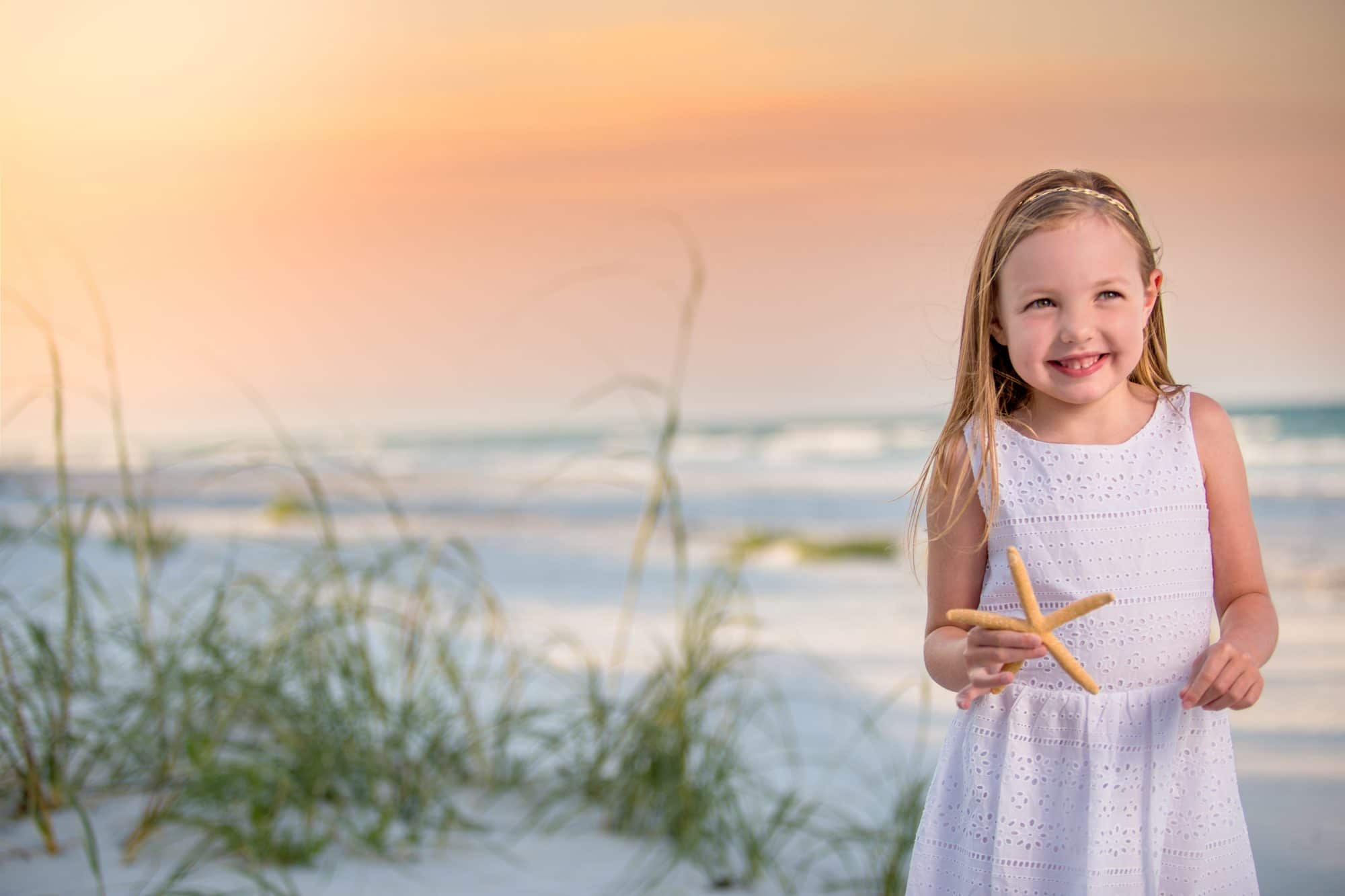 Doesn't this look so ethereal? I love adding the starfish in to give it that extra bit of magic. Plus, kids love holding it.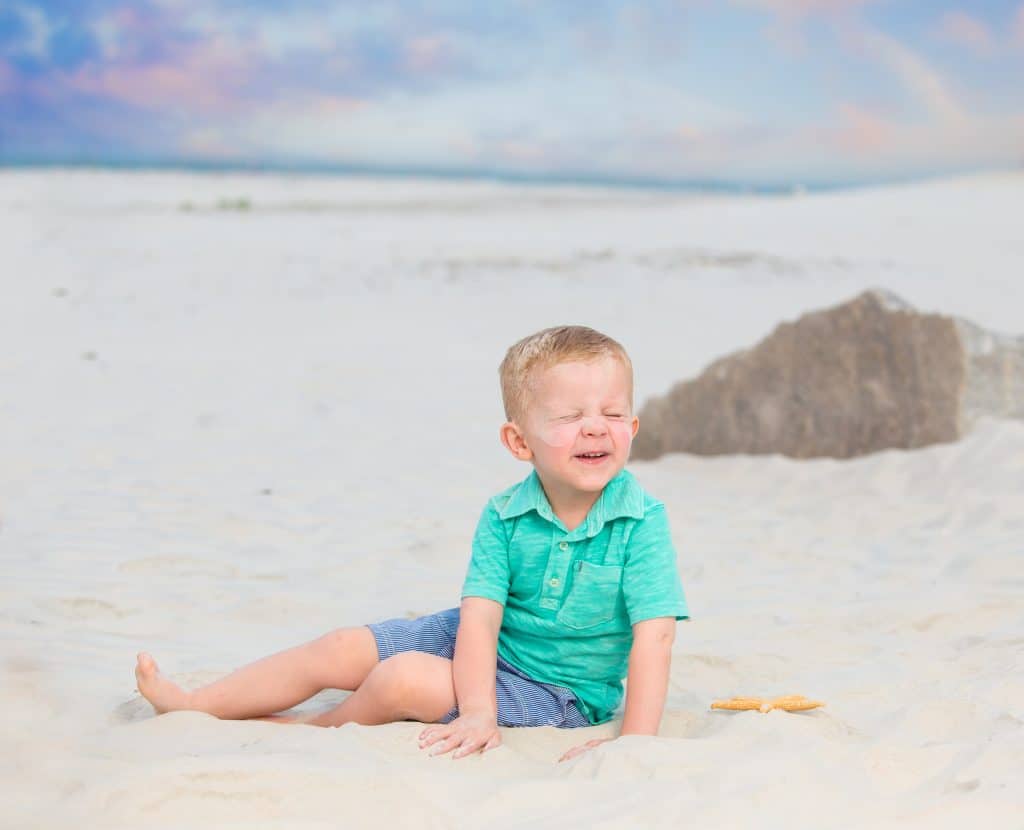 This image just embodies the playfulness and joy a toddler feels while at the beach. This is exactly what our son would likely do. Gotta love those unscripted moments throughout a session that just bring such personality to the portrait.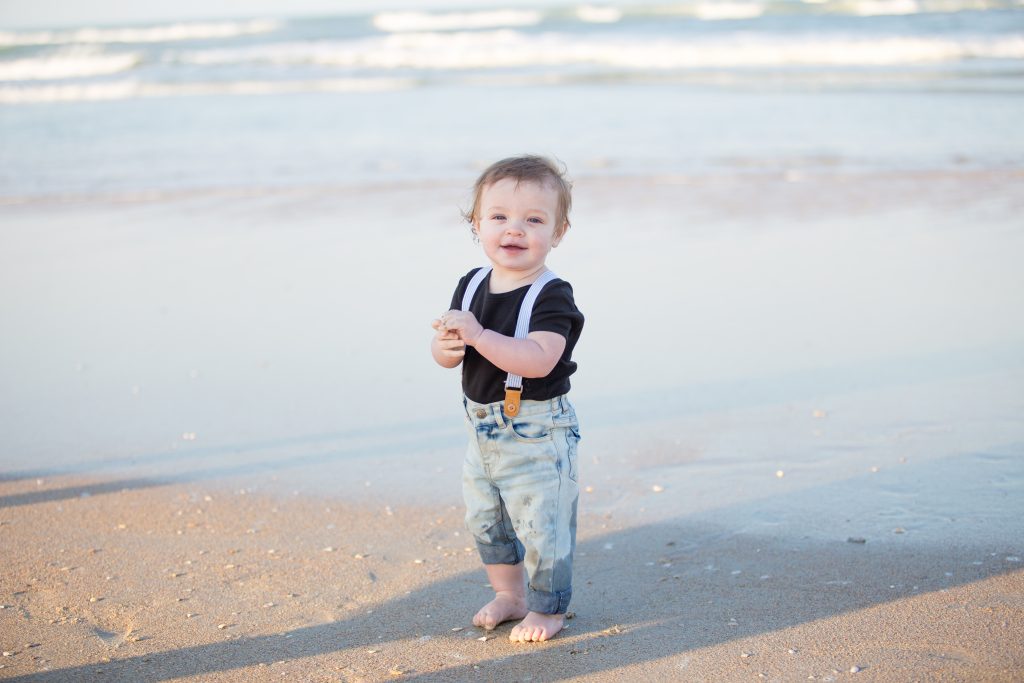 Look at those wet jeans! Just love capturing those real details that make the portrait so much more emotive. It's so important to let the kids have fun and show the playful side of a family portrait. He was loving the water and finding sea shells. Some of our FAVORITE photographs of our son are of him playing in the water or running along the beach. Because they really capture his personality and energy – that's just such an important aspect of photographing children!