Popular Wall Art Arrangements
Popular wall art arrangements 
We specialize in wall art because we LOVE the way it immediately adds warmth to our client's homes.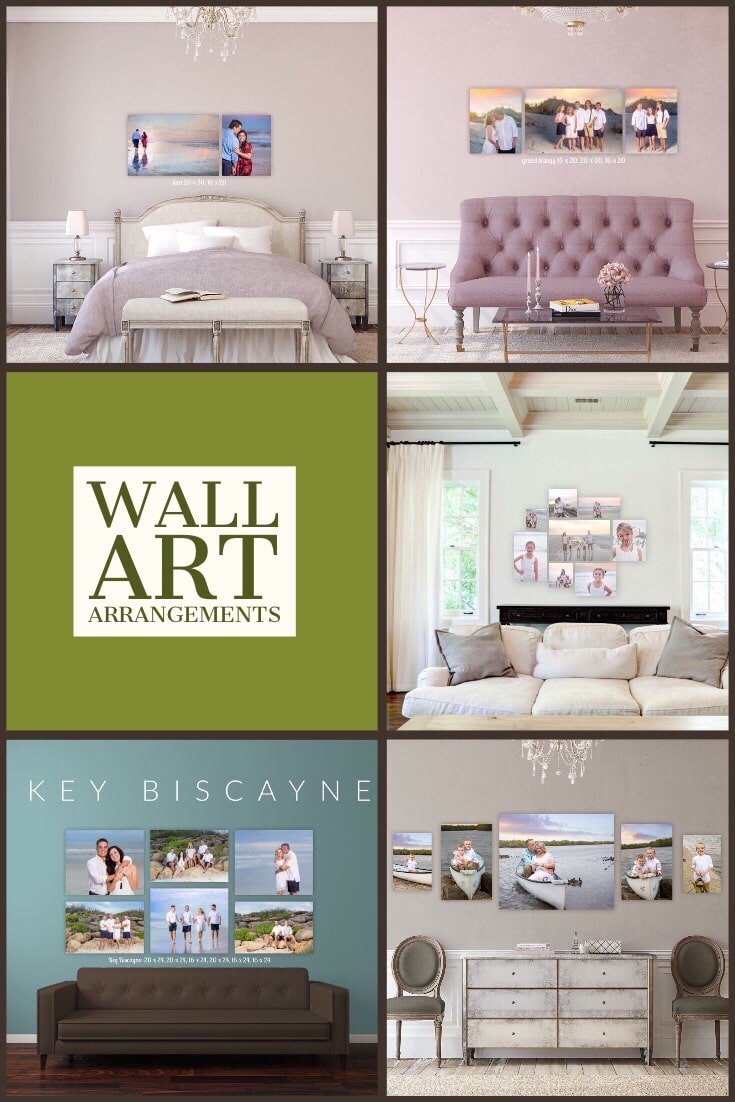 Once you view your portraits for the first time, you will be super excited to display them in your home.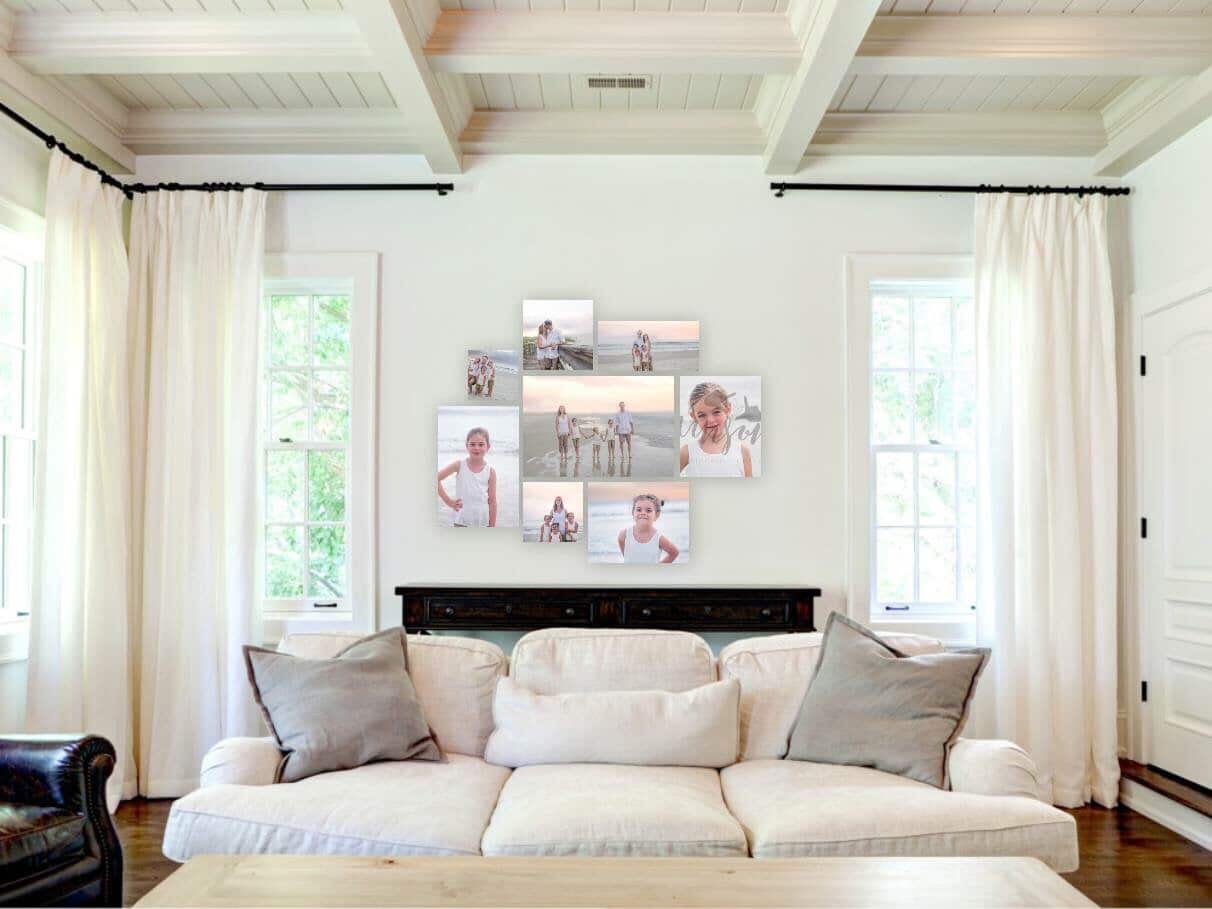 When I walk into our home, I am surrounded by happy moments on our walls. It is our goal to give that to our clients as well!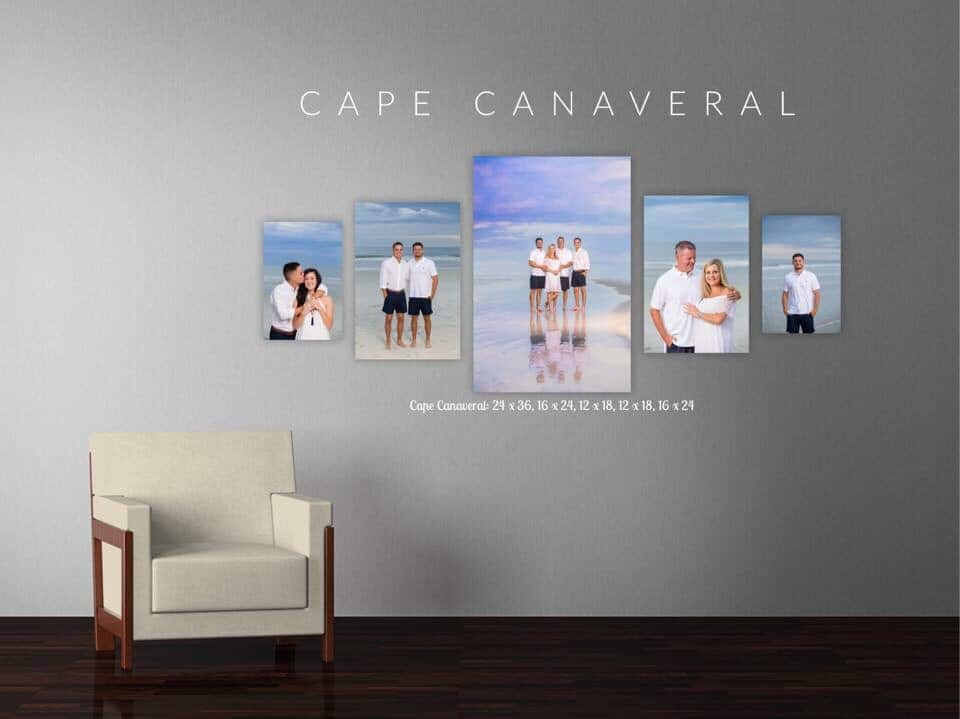 There is a myriad of ways to showcase your portraits and the possibilities for wall art arrangements are limitless.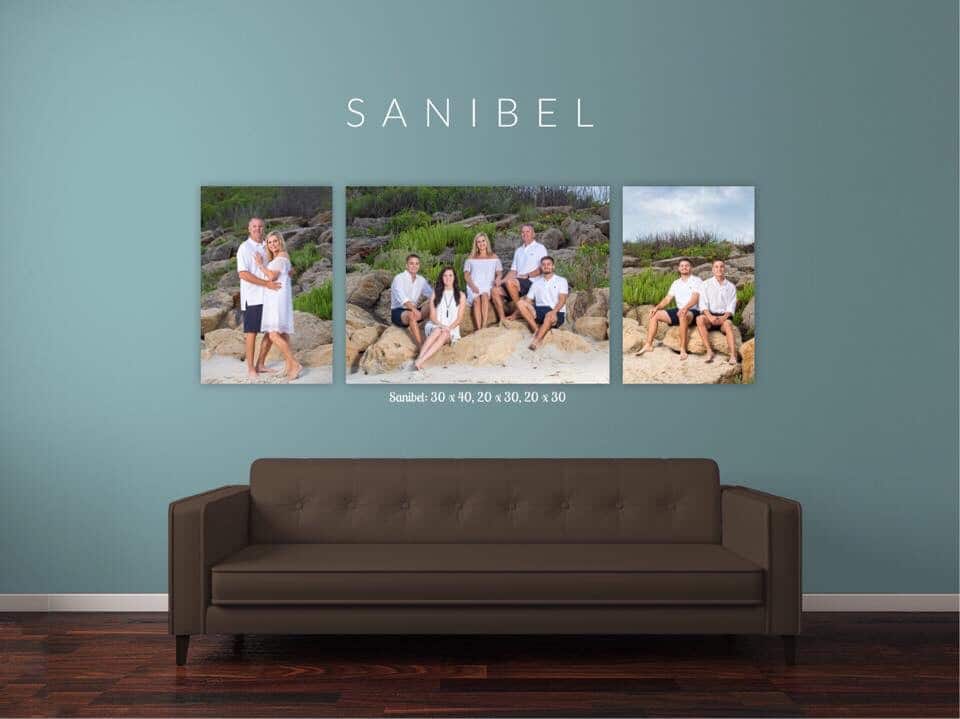 We do our best to show you canvas clusters that will work best for ANY space. Our most loved canvas cluster is a combination of two 16×20's and a 20×30. We always recommend 20×30 or larger for family portraits and 16×20's are great for couples and siblings.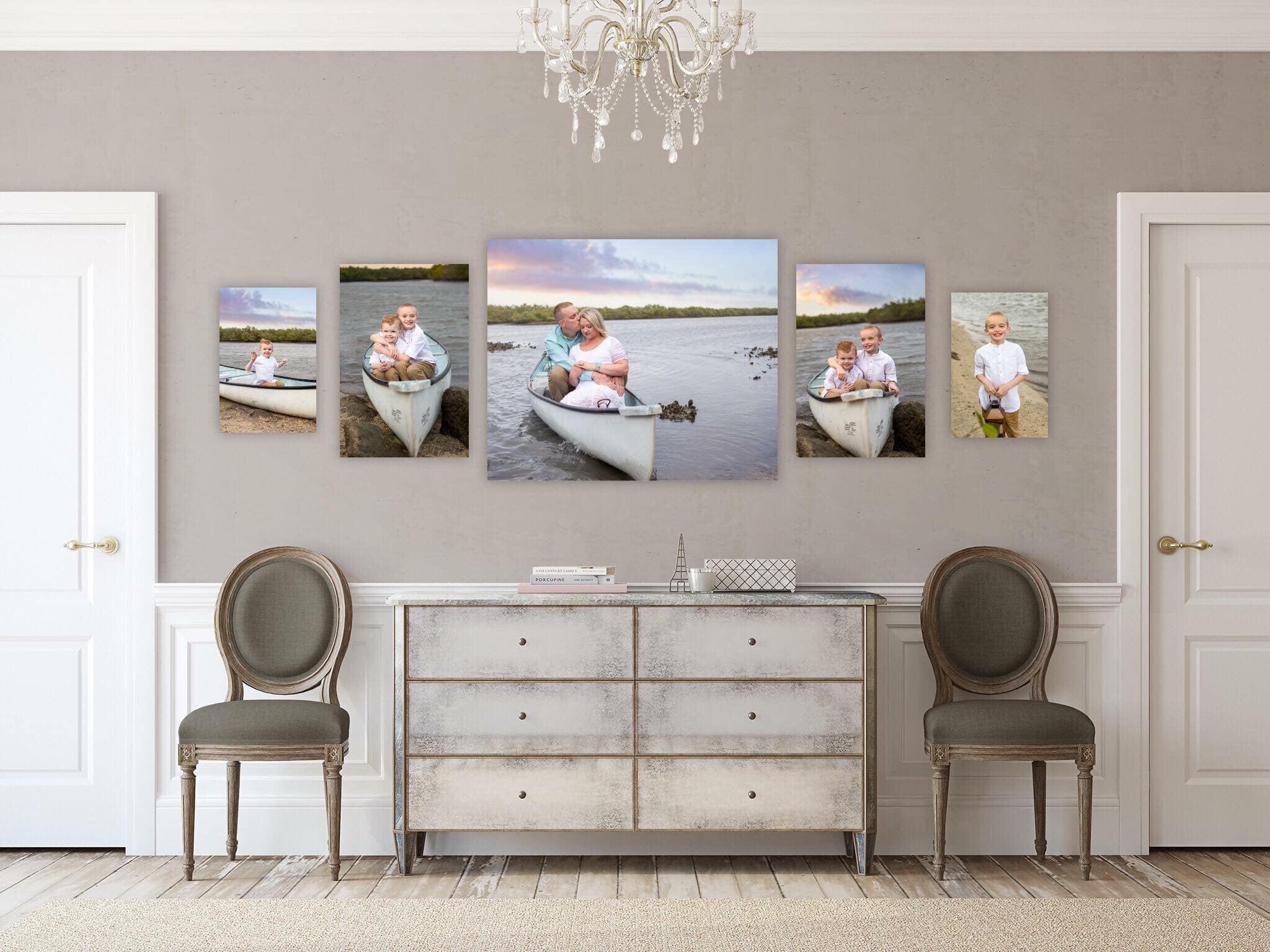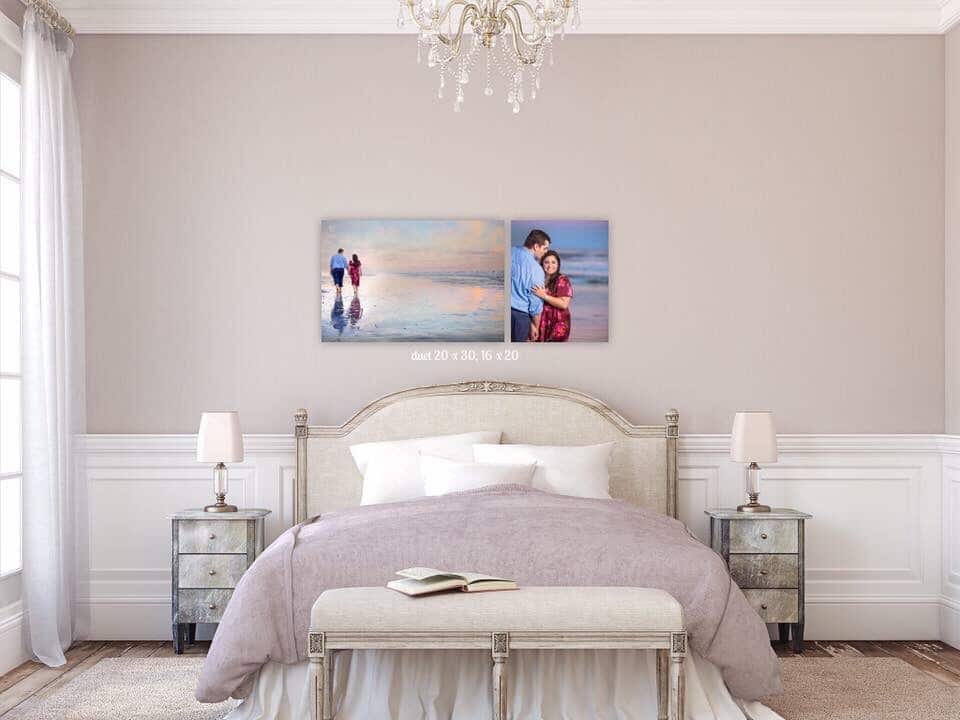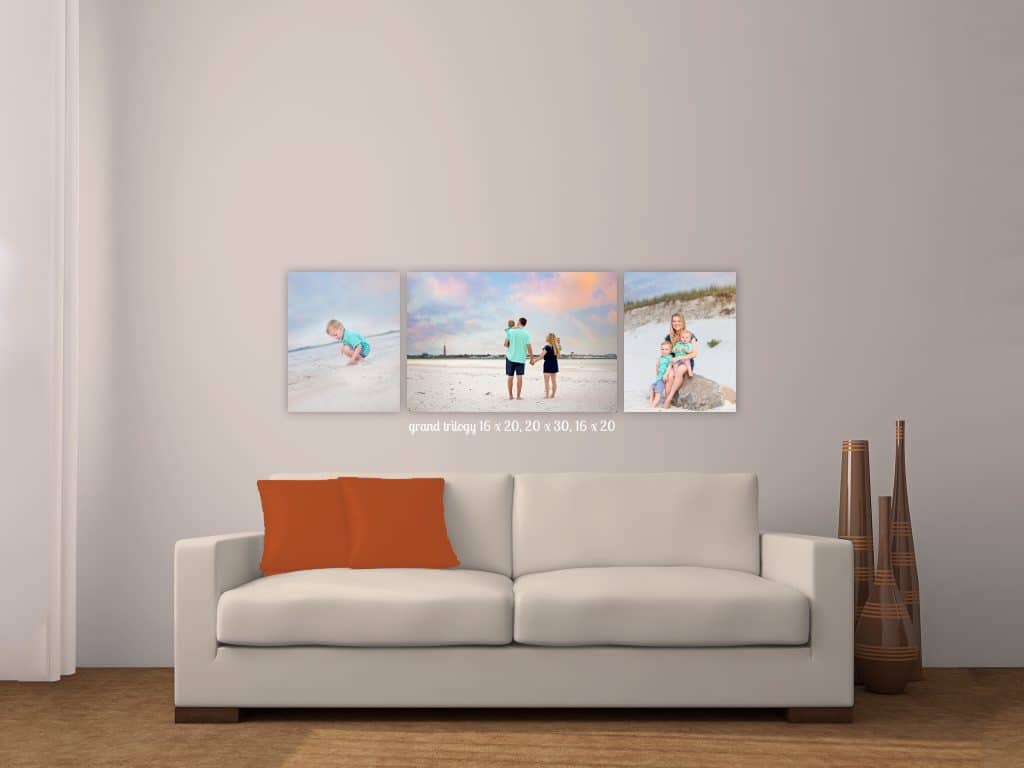 Of course everyone has different preferences and different amounts of wall space to decorate. Depending on how many spaces in your home that you have to display your portraits, we often suggest displaying portraits throughout your home, instead of just in one room. There is a tremendous benefit to wall art and that is that you walk past it everyday and it will always serve as a positive affirmation.
Sometimes you may have a smaller area in your home that you enjoy and that is when a smaller arrangement will work great! Because Jacksonville photographers family portraits are often done on the beach or at a vacation destination – we are always recommending wall art for your beach home or vacation home too!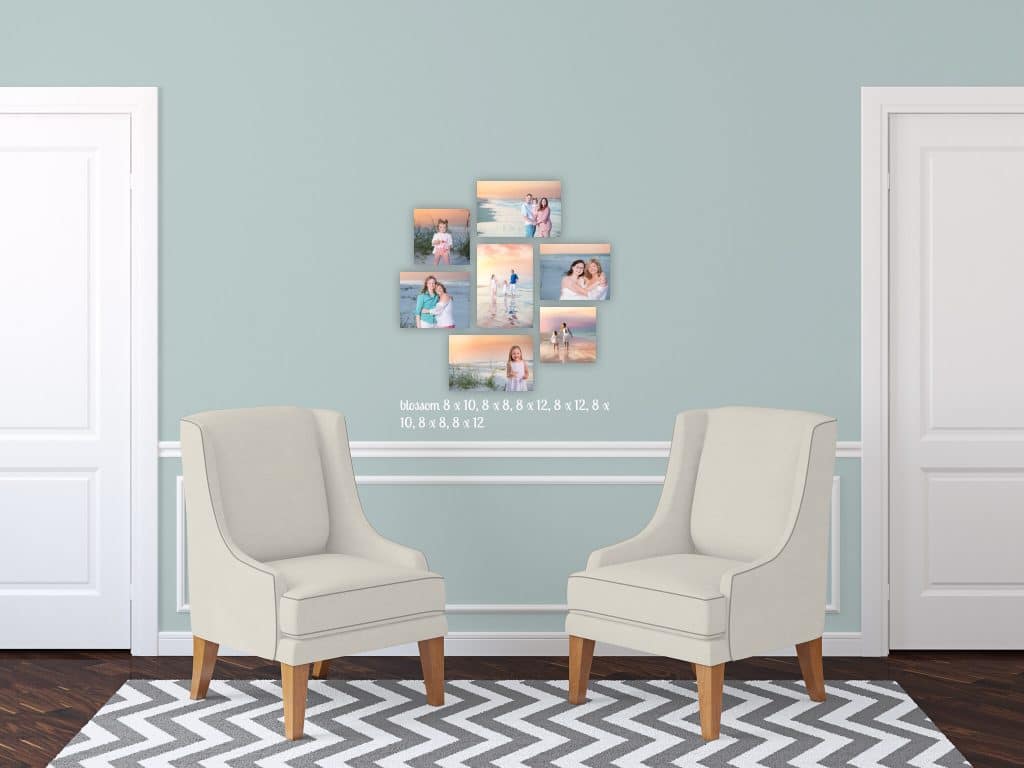 Many people hear 20×30 and think that it is too large for their wall space but most spaces need a much larger piece of wall art.
It doesn't really matter where you live, 8 foot walls are pretty standard. Placing an 8×10 on the wall will instantly shrink the room and also take away from the artwork.
A popular way to create a visually appealing wall arrangement for a large space is to arrange multiple framed prints or canvas. Adding several images to your arrangement is a great way to showcase a diverse selection of your portraits and we are here to help you do that! We will help you layout a canvas cluster that works well for your family and compliments your space.