Clean. Vibrant. Emotive.
We capture what matters most
Custom Family Portraits
We are a full service photography team that specializes in family portraiture. We deliver an exceptional custom portrait experience from start to finish. We believe in providing our clients with finished artwork that will fill their walls with love & fill their homes with heirlooms.
If you are looking to fill your walls with stunning family portraits then a custom portrait session is perfect for you.
Our process begins with an in person consultation to introduce our services, showcase our collections and plan an unforgettable portrait session. During the portrait session we will seamlessly move through a variety of poses and capture candid moments. Following the portrait session we will schedule a reveal and ordering appointment to showcase the very best portraits from the session in a personalized slideshow. We will enjoy a proofing process and guide you through our portrait collection. Our expertise will be helpful in designing a stunning wall art gallery for your home. All artwork is hand delivered to your home when it is ready to be displayed. We welcome you to contact us and schedule a consultation to learn more about custom family portraiture!
We are thrilled to be a New Smyrna Beach family photographer that serves all surrounding areas.
We can schedule portrait sessions at your home or recommend locations in the Orlando area or at some of our favorite beach locations.
Send us an email, directly at booking@hinsonphotography.com to learn more about our services!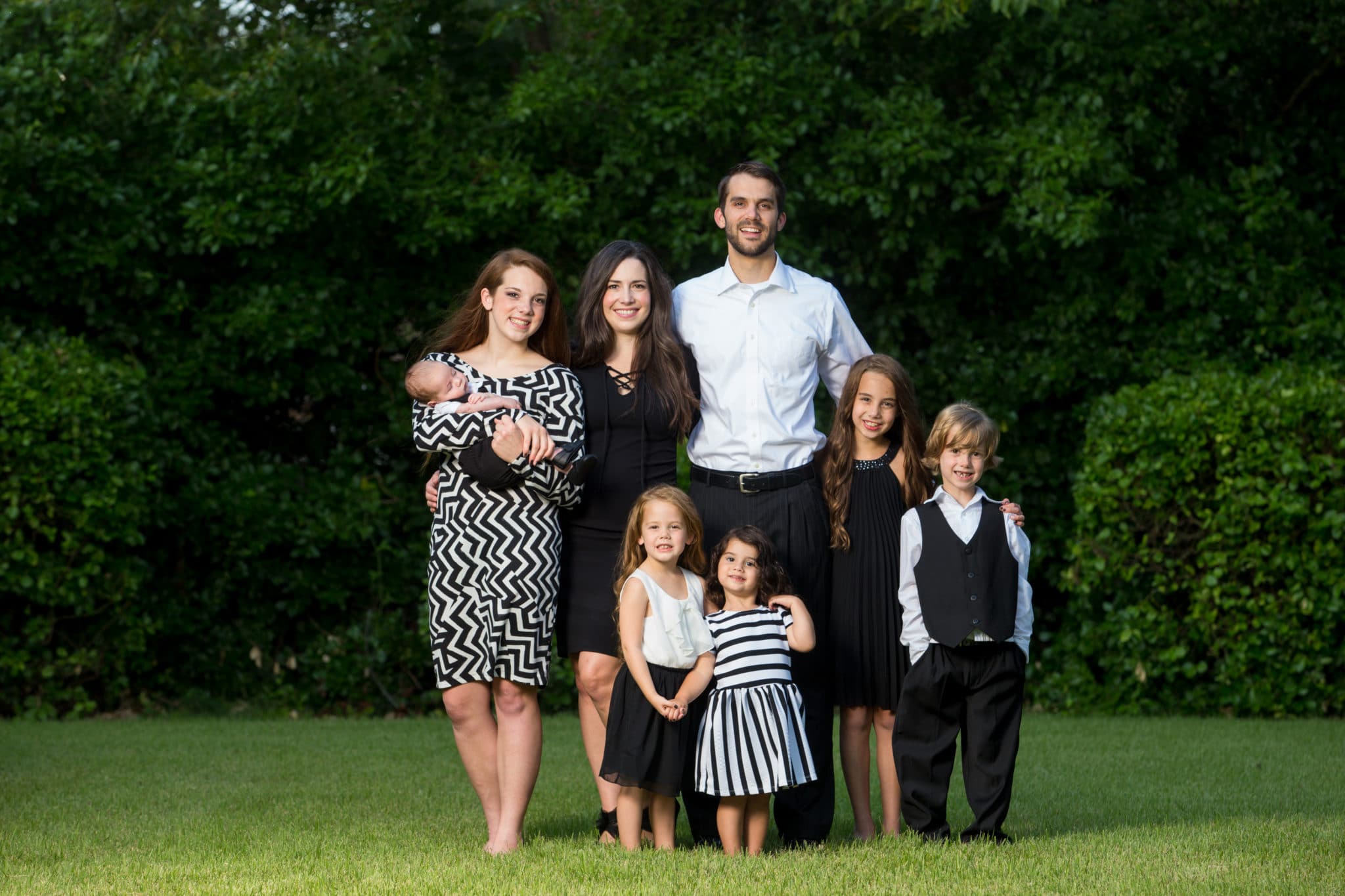 Contact Us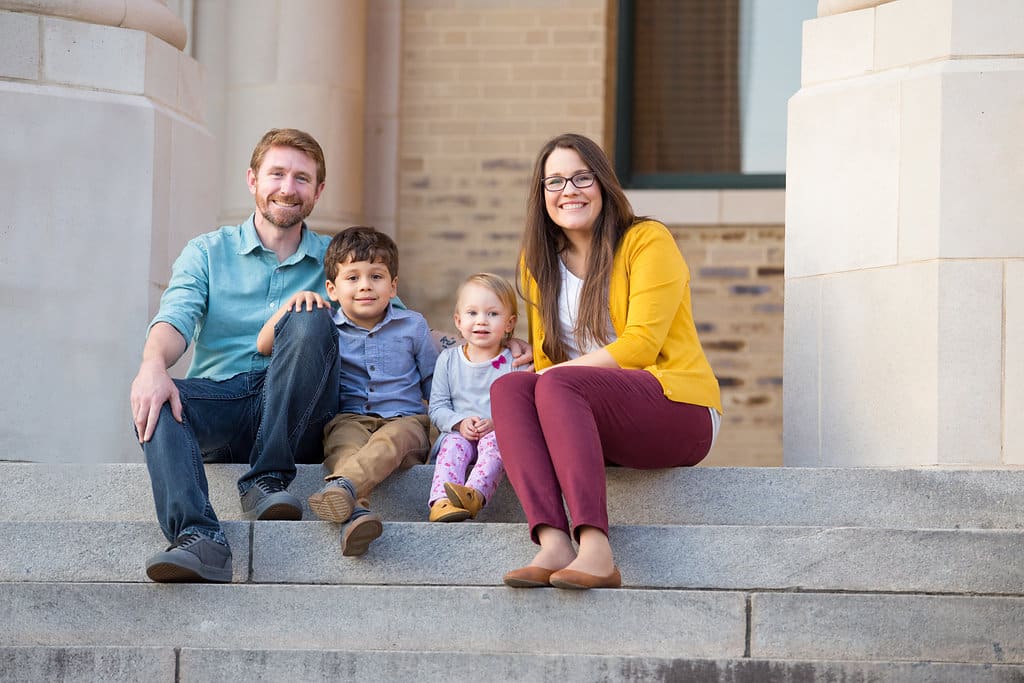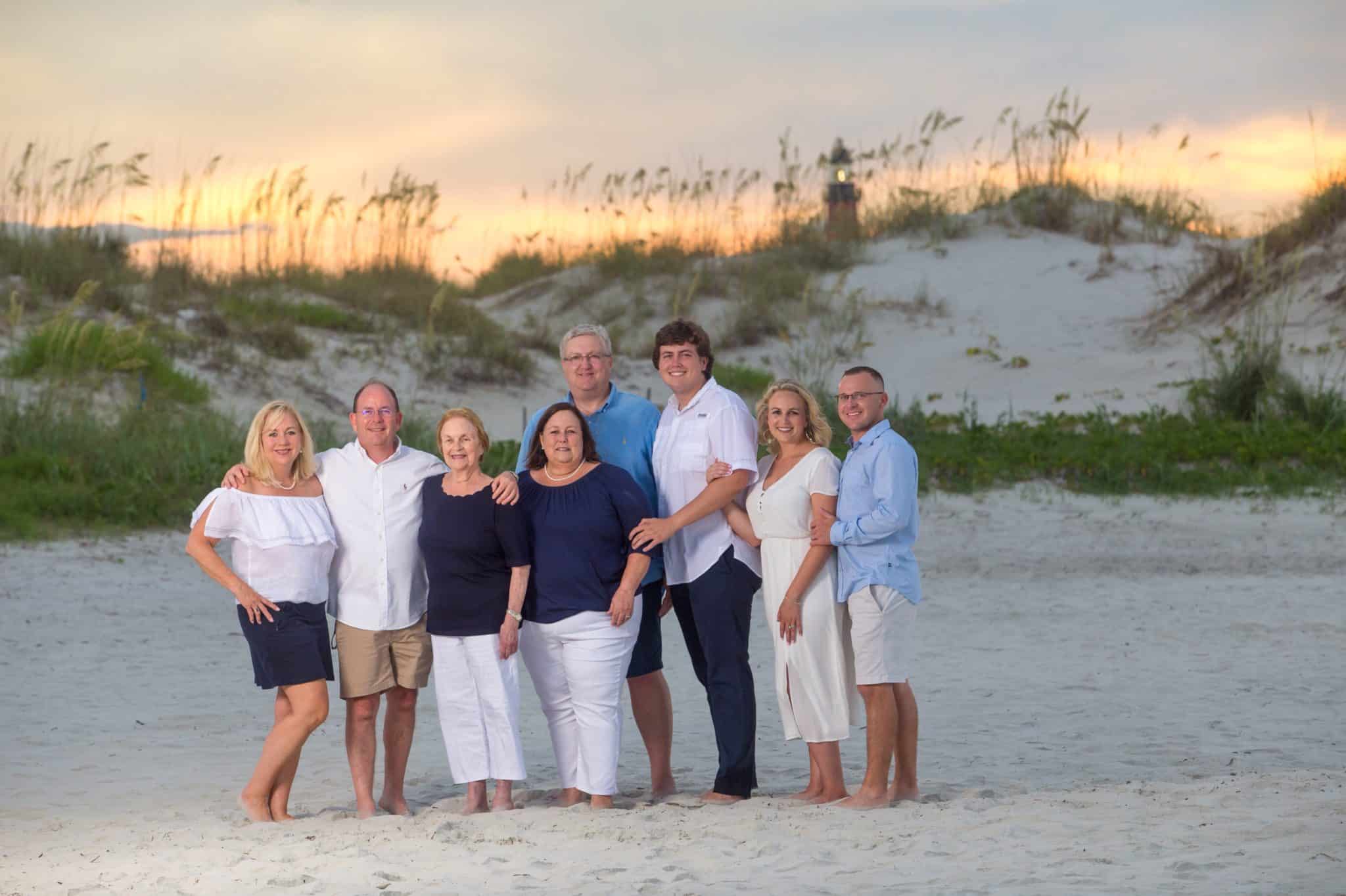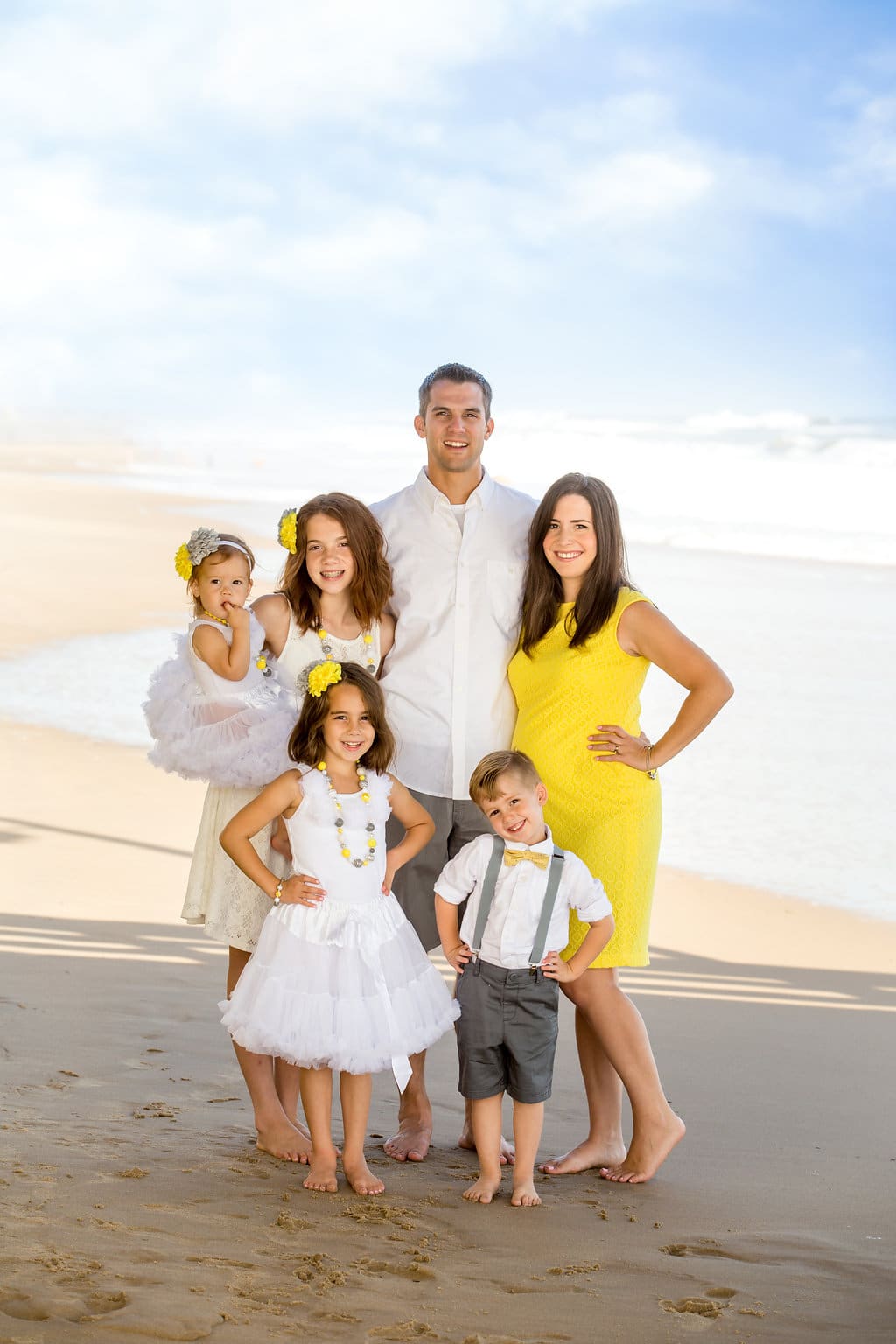 Custom Wall Art
In today's world, it is easy to leave our photographs on our hard drives and computers. But we enjoy them so much more when we can see them each and every day!
When you schedule a custom family portrait session with Hinson Photography, we will handle all of the printing for you.
We offer handcrafted gallery wrapped canvas, metal wall art and acrylic wall art for your walls.
We also offer framed prints in both ornate and modern styles. We offer museum quality prints that are 100% cotton – so that they will stand the test of time.
During your ordering appointment for your custom portrait session, we will design the perfect artwork for your home. We can create gallery walls and arrangements that fit your space perfectly.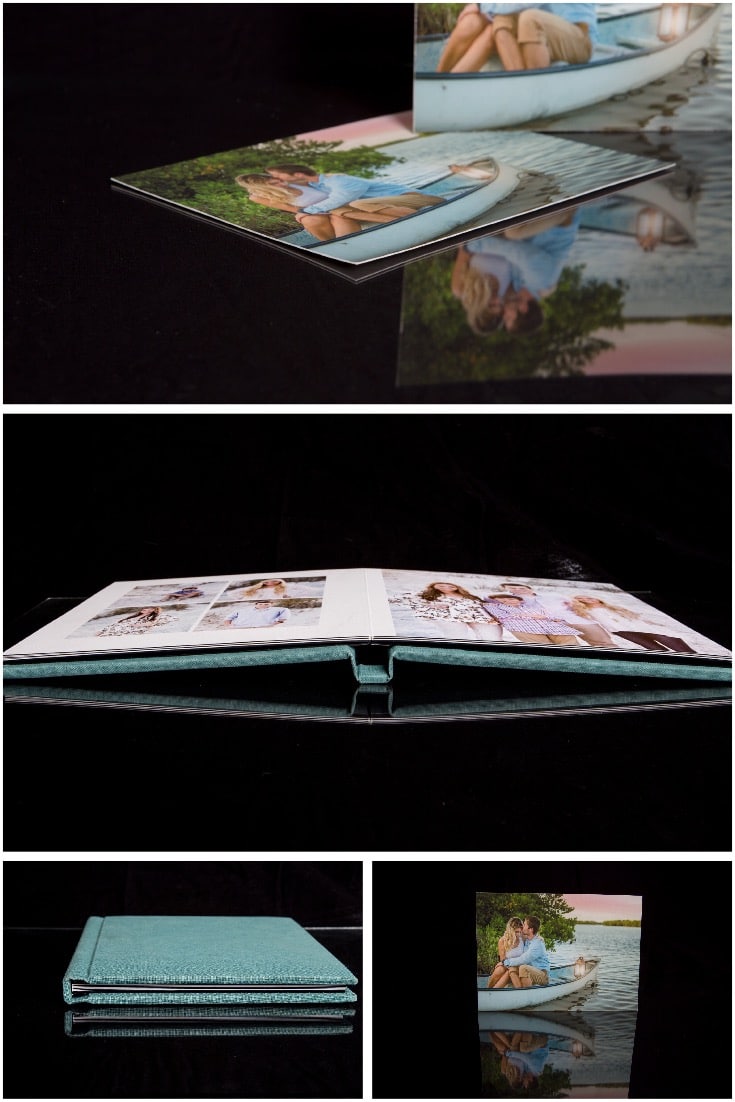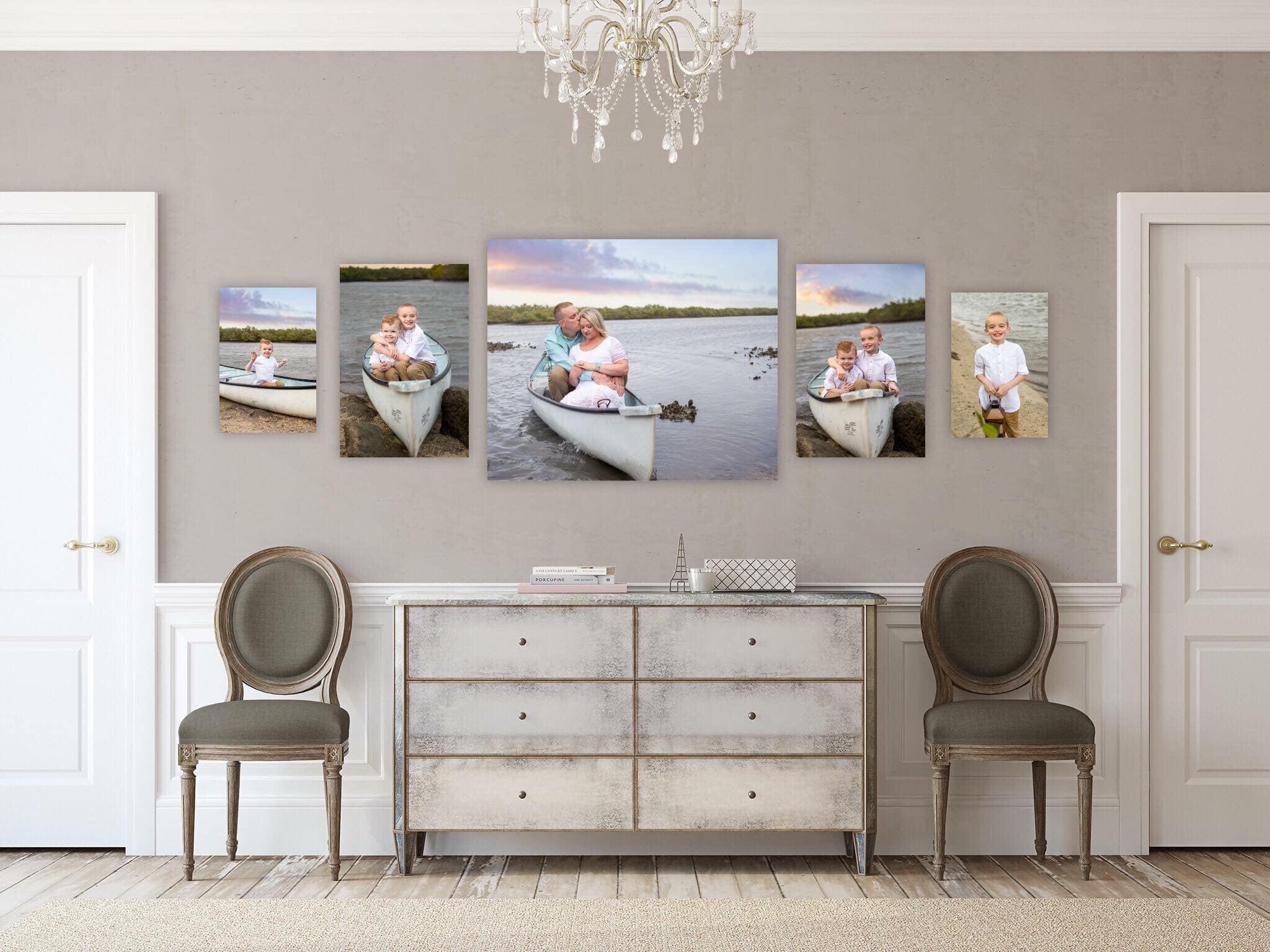 High End Family Albums
Our job as family portrait artists is to tell your story. The best way to tell a visual story about your family is with a flush mounted tabletop album.
Our albums are crafted with either leather or linen covers and thick watercolor pages.
We design the layout of each album with love and care. It is all done for you and delivered ready to be passed down as a family heirloom.
During the planning process, we will assist you in selecting the ideal setting for your custom family portrait session.
As a New Smyrna Beach family photographer, we can recommend a range of beach locations. We can also recommend picturesque garden, lake or urban locations, as an Orlando Photographer.
Jon and I will make clothing recommendations and assist you with stylizing the family for the portrait session.
We typically prefer to schedule design consultations in your home so that we are able to help you curate clothing and assist with other fun details. We will also start envisioning where you would like to display your family portraits throughout your home.