Why we love being photographers in Vero Beach
As photographers in Vero Beach, we are constantly inspired by the distinctive beauty of Vero Beach, FL. Between the insanely gorgeous beaches and the small town feel of Vero Beach's downtown shopping district; Vero Beach is downright charming and scenic. We love being a Vero Beach Photographer because the stunning atmosphere really inspires our artwork.
And as a Vero Beach photographer we adore incorporating that charming scenery into our Very Beach photography sessions!
As Vero Beach family photographers we offer a range of different services to fit the needs of all families and couples. We provide the following Vero Beach Photography services:
Family Portraits
Intimate Beach Weddings
Engagement Sessions
Proposals
Extended Family Sessions
We offer a vacation portrait package just for families who are visiting Florida while on vacation. We also offer custom portrait sessions on the beach and in other locations like Vero Beach's charming downtown area. To learn more about our services, you can reach out to us for a booking guide that goes over all of the fun details.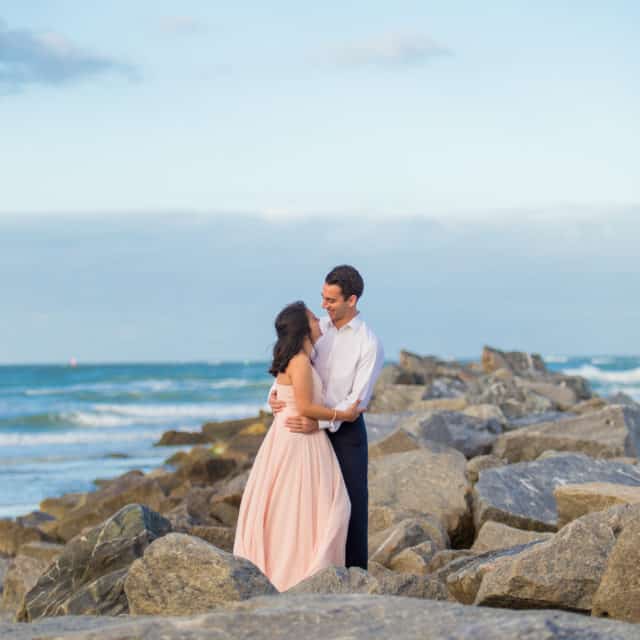 Vero Beach Wedding Photography
Vero Beach holds a special place in many people's hearts, as either a home or a second home. As wedding photographers in Vero Beach FL, we recognize how sentimental Vero Beach is to people that have created memories here.
And we are grateful that our art form allows us to capture all of those sweet memories with our Vero Beach photography services. If you are planning an intimate beach wedding in Vero Beach, we offer a range of services that will make your wedding even more memorable.
Whether you enjoy a day of shopping in downtown Vero Beach or taking in the views at Round Island Beach Park; Vero Beach has plenty to do! One of our favorite things to do in Vero Beach is the Vero Beach Museum of Art. Vero Beach has rich roots in art appreciation and we obviously cannot get enough of small art towns in Florida. If you are looking for things to do in Vero Beach check out the McKee Botanical Gardens!
Vero Beach was ranked as one of Florida's top 10 small beach towns and it isn't hard to see why. Vero Beach will delight nature lovers with its natural beaches but it boasts plenty of activities beyond sight seeing. One of the things that I love the most about Vero Beach is that it manages to maintain its small seaside charm while also providing top notch dining, shopping and attractions.
Downtown Vero Beach will instantly make you feel at home with its beachside shops. There are plenty of sweet treats and distinctive boutiques to make Downtown Vero Beach one of my favorite shopping districts in Florida.
As a Vero Beach Photographer, we are thoroughly humbled by the picturesque beaches that feel so secluded in comparison to some of the more touristy stretches of beach along Florida's coast. We are never surprised to hear about families that are looking for a photographer in Vero Beach FL to help them create portraits that evoke all of the best things about Vero Beach, FL.
Contact us for more information about booking a Vero Beach photography session!
Contact Us