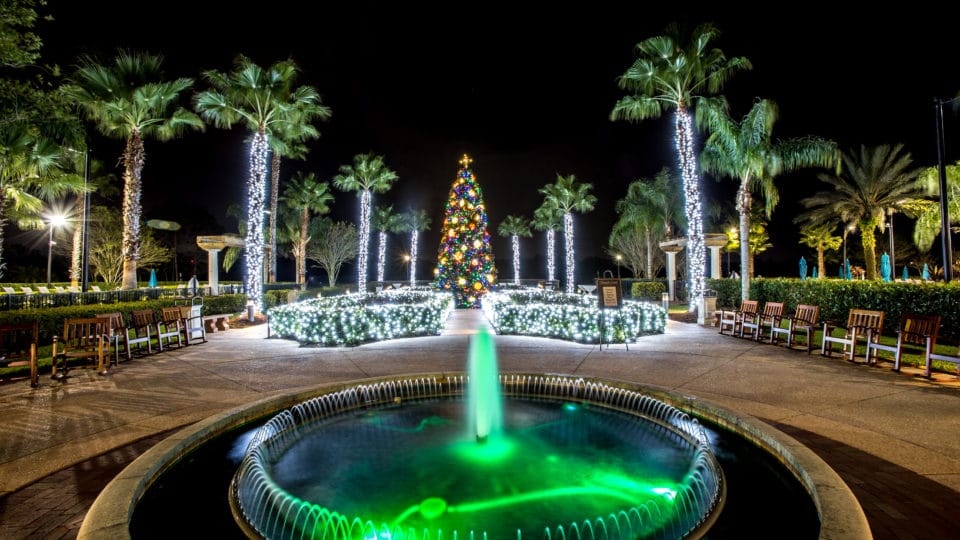 I can hear those sleigh bells ringing! It's the season for glistening Christmas lights and hot cocoa.
If you are looking for things to do in Orlando for the holidays, join Rosen Resorts and Hotels for their holiday festivities.
One of our favorite things to do is drive around and look at Christmas lights together. It's the perfect way to step away from the holiday rush and just enjoy the moment.
We were invited to experience Rosen Hotels & Resorts Night of Lights holiday tour, of their multi million dollar light display.
So, obviously we had to photograph some spectacular light displays.
And the holiday cheer doesn't stop there, check out all of the things to do in Orlando for the holidays at Rosen hotels and resorts.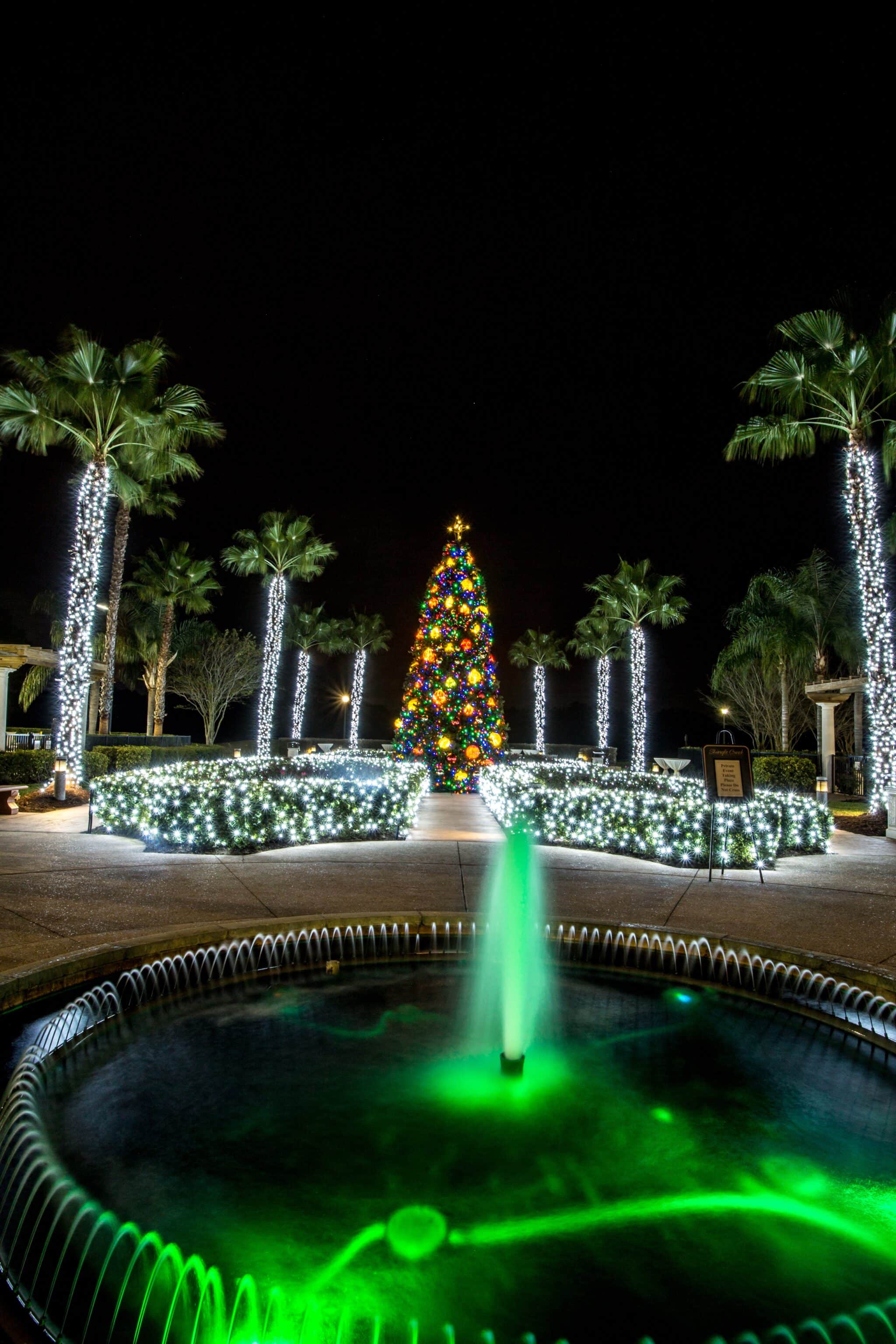 Rosen Plaza
Rosen Plaza Hotel's holiday events:
Iced Out is Rosen's annual ice carving contest. It is scheduled on Saturday December 15th from 5:00Pm-8:00PM at Rosen Plaza Hotel
The event is free! And, there are scrumptious holiday treats and cocktails available for purchase.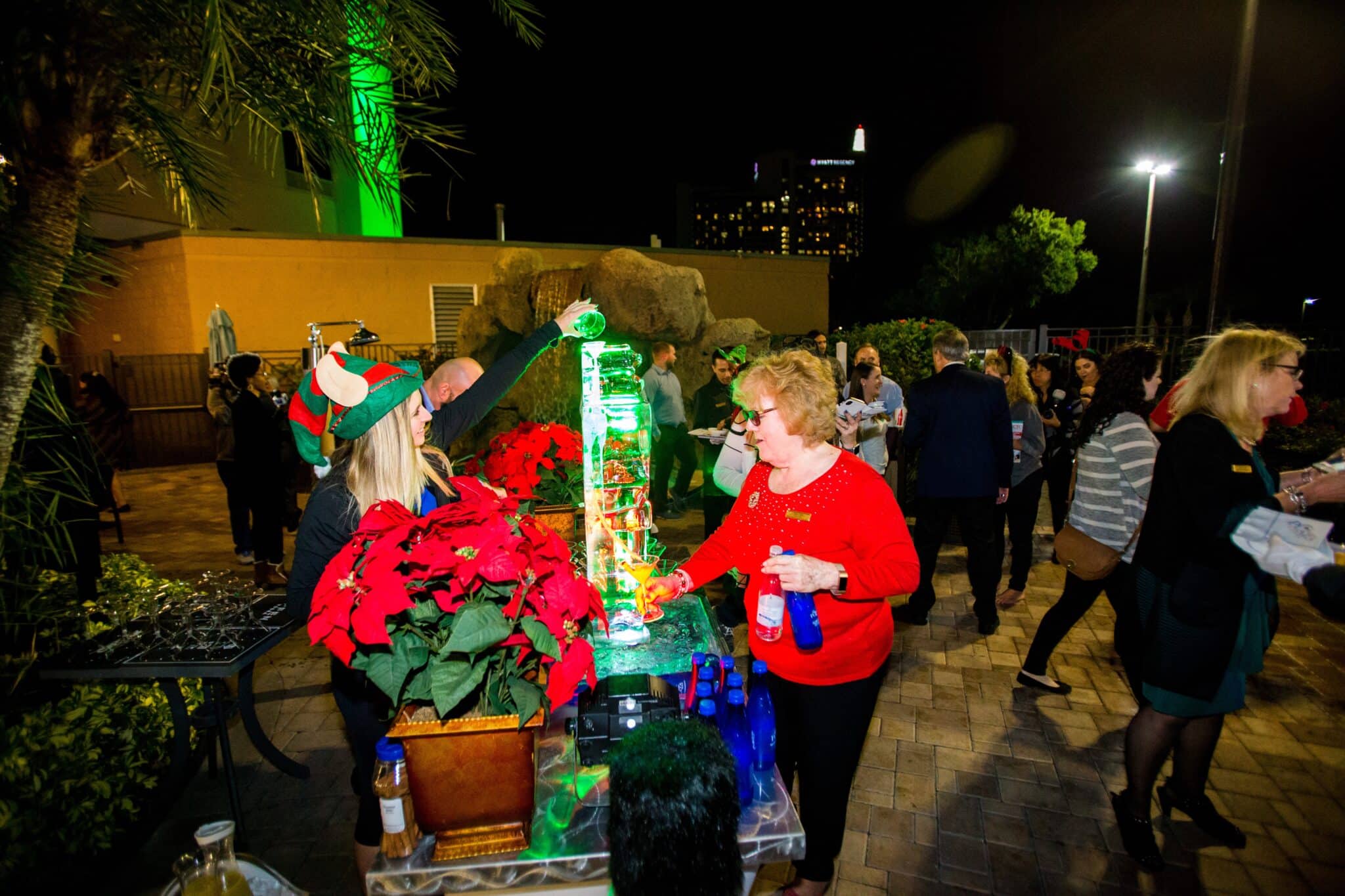 The lobster corn dog blew me away! It was so delicious. Also, check out the cocktails being served up fresh from an ice luge.
The best part? Rosen donates 10% of the proceeds to Canine Companions for Independence.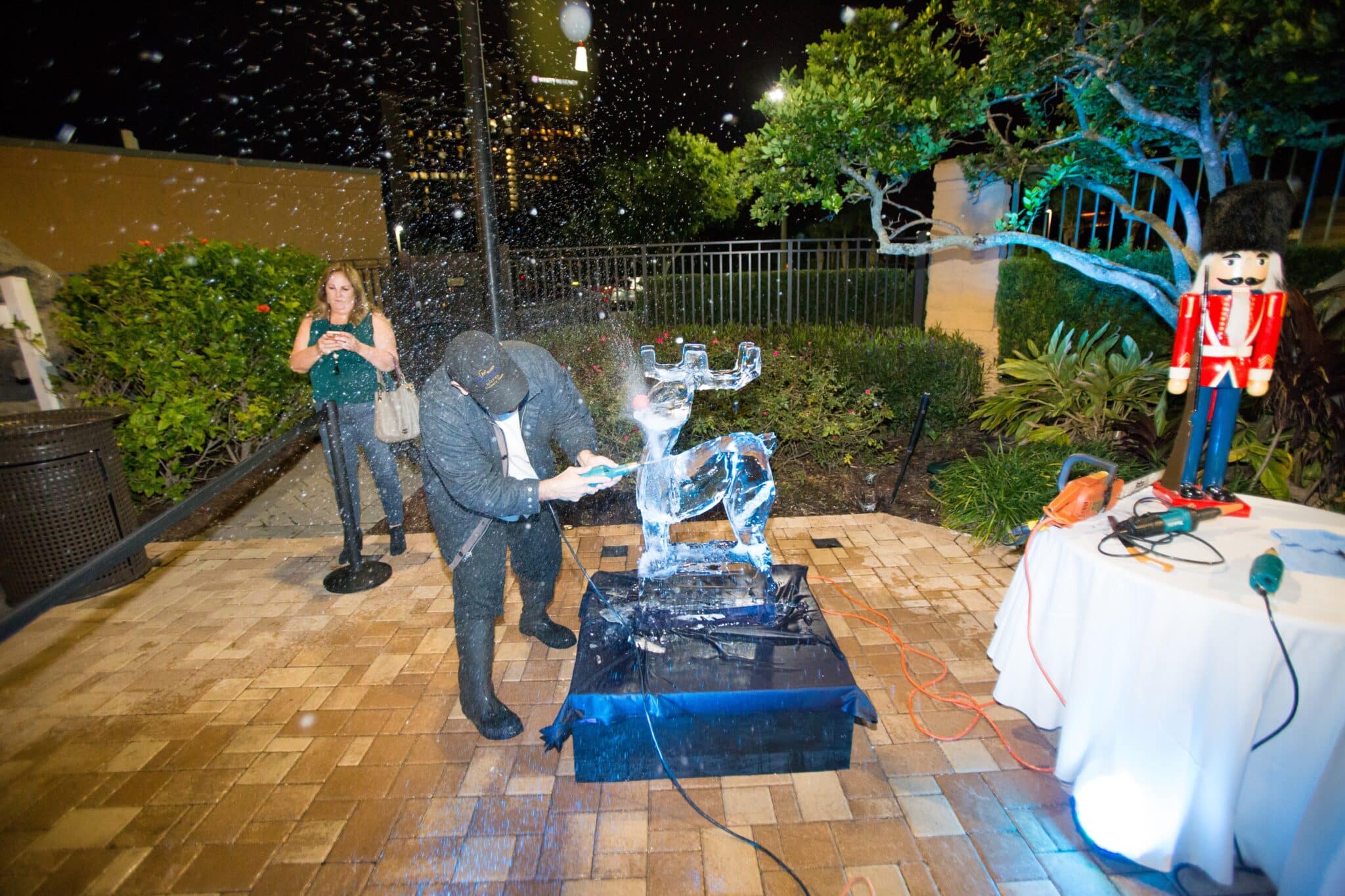 Christmas Holiday Buffet
On Christmas Day from 12pm-5pm, Rosen Plaza hotels is hosting a holiday buffet.
Delicious food and no cooking? Sign us up!
Rosen Centre
We relished in the delight of listening to real holiday carolers as we entered the lobby. The Christmas decor was tasteful and elegant.
You can enjoy a Christmas buffet on Christmas Day with complimentary champagne and mimosas amidst Rosen Centre's warm holiday atmosphere.
Rosen Centre also has an amazing spa and fitness center. Their spa's lemon scented moisturizer has really helped my skin out during the colder weather.
Go ahead and treat yo' self!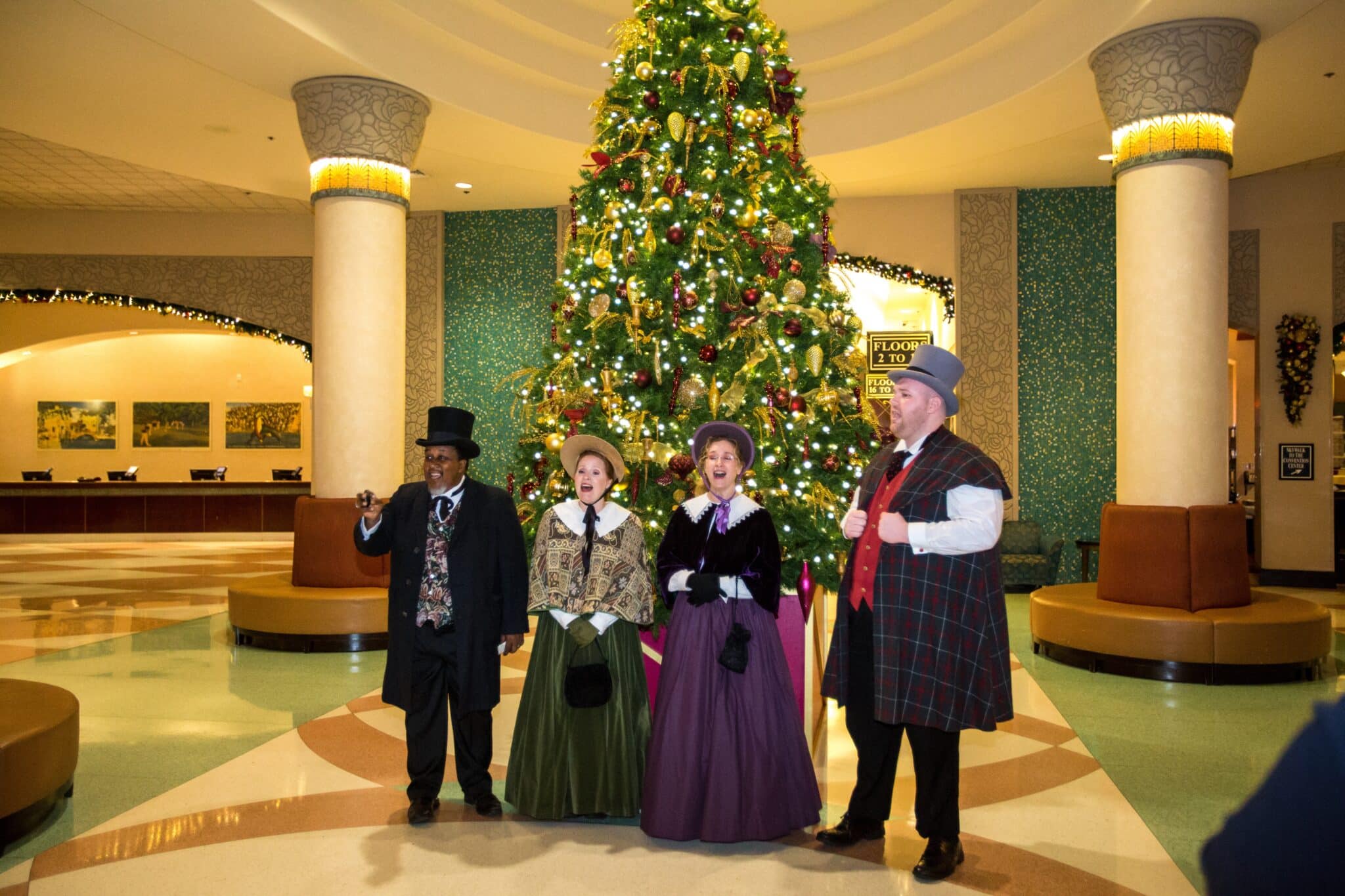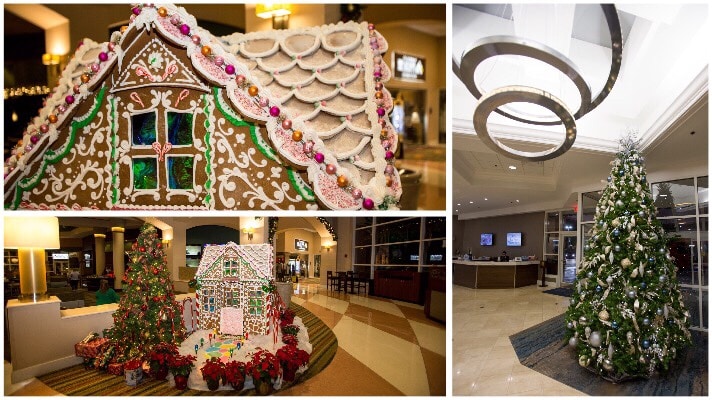 Rosen Shingle Creek
One of our favorites was Shingle Creek. We enjoyed seeing the magnificent Christmas trees all throughout the resort.
Did you know that Rosen partners with over a dozen local charity organizations?
Each organization decorates a Christmas tree that is displayed in the lobby. Such a wonderful way to raise awareness to their different missions! Come enjoy looking at all of the stunning Christmas trees displays at Rosen Shingle Creek Resort.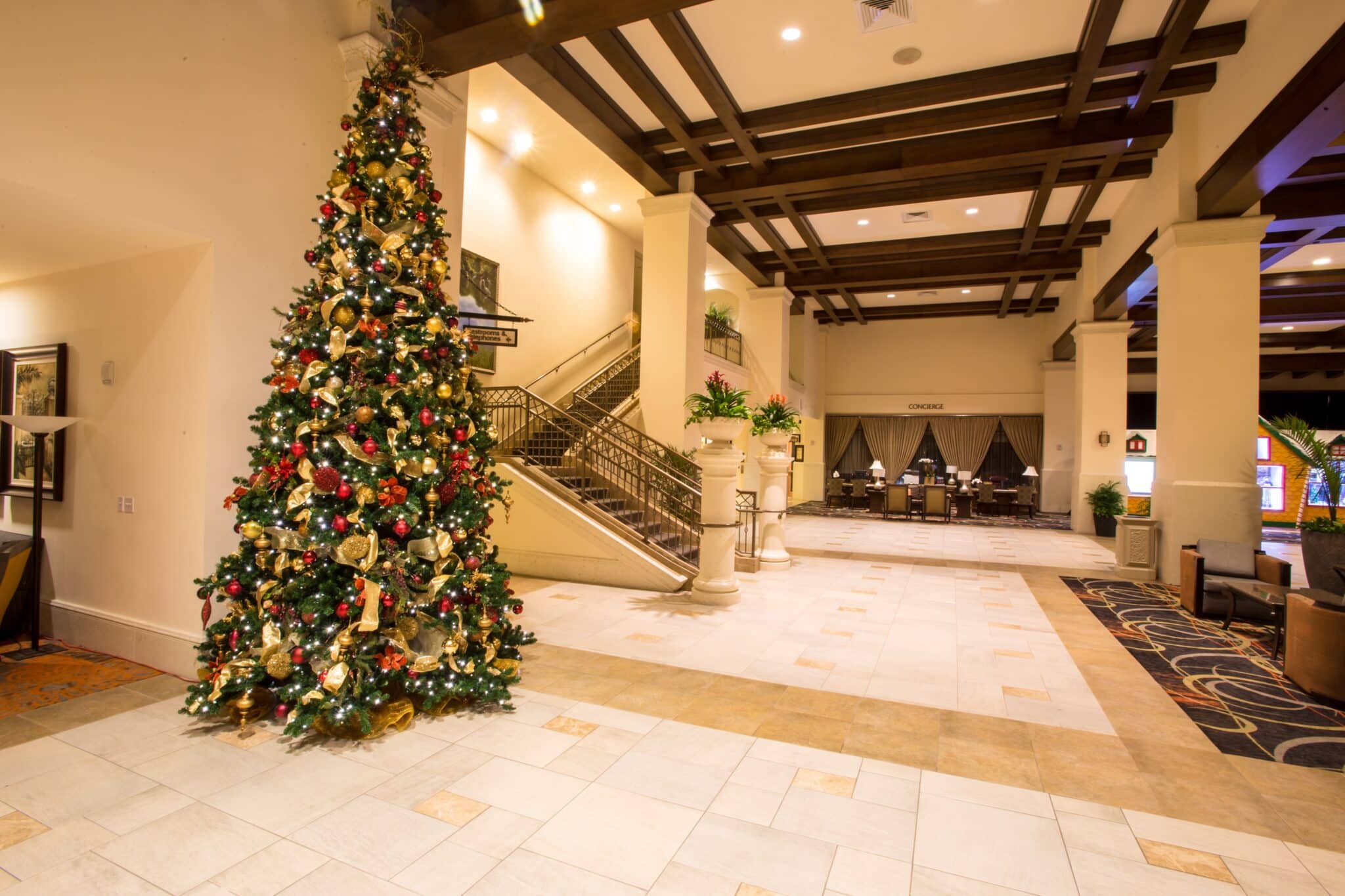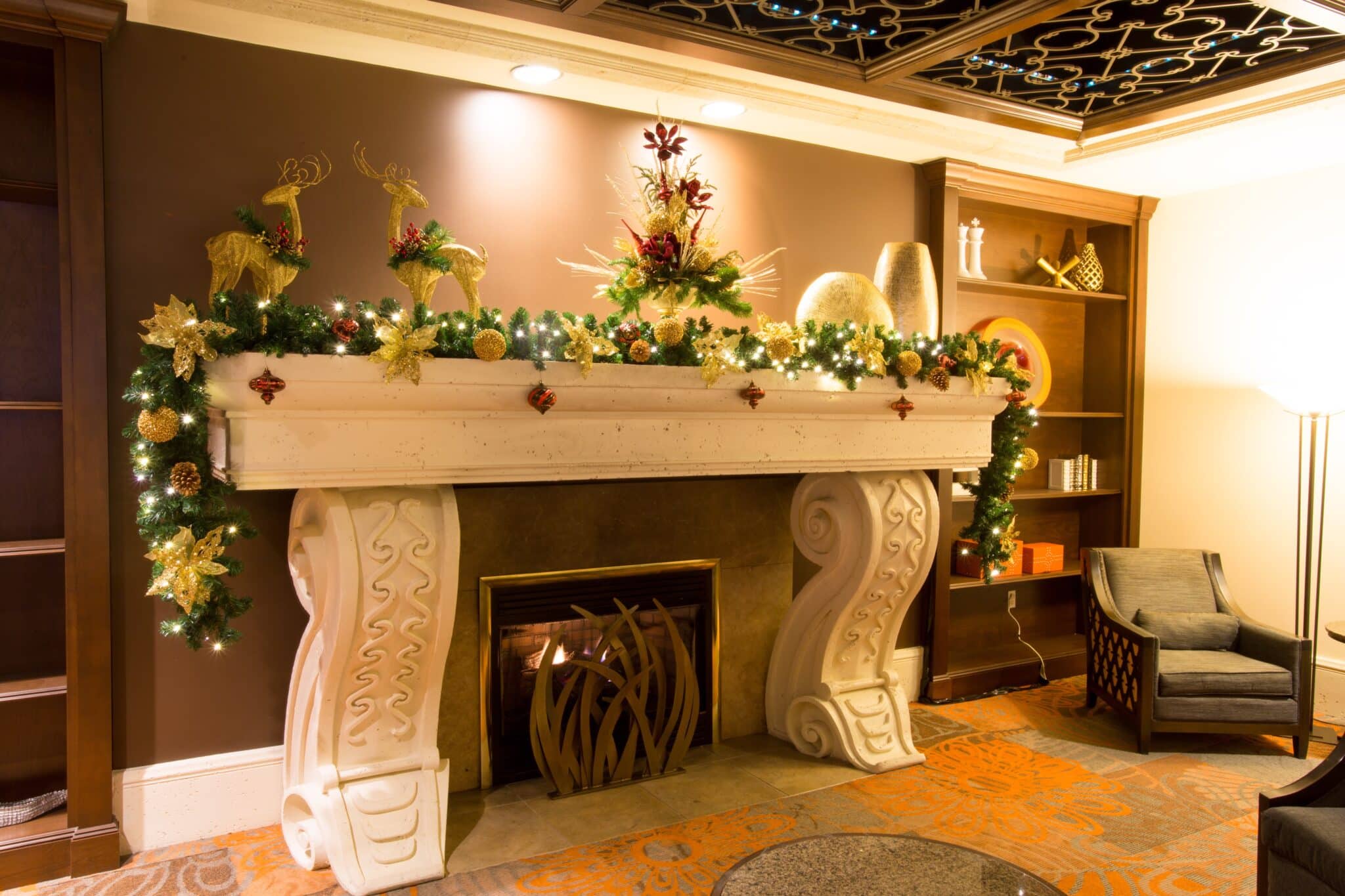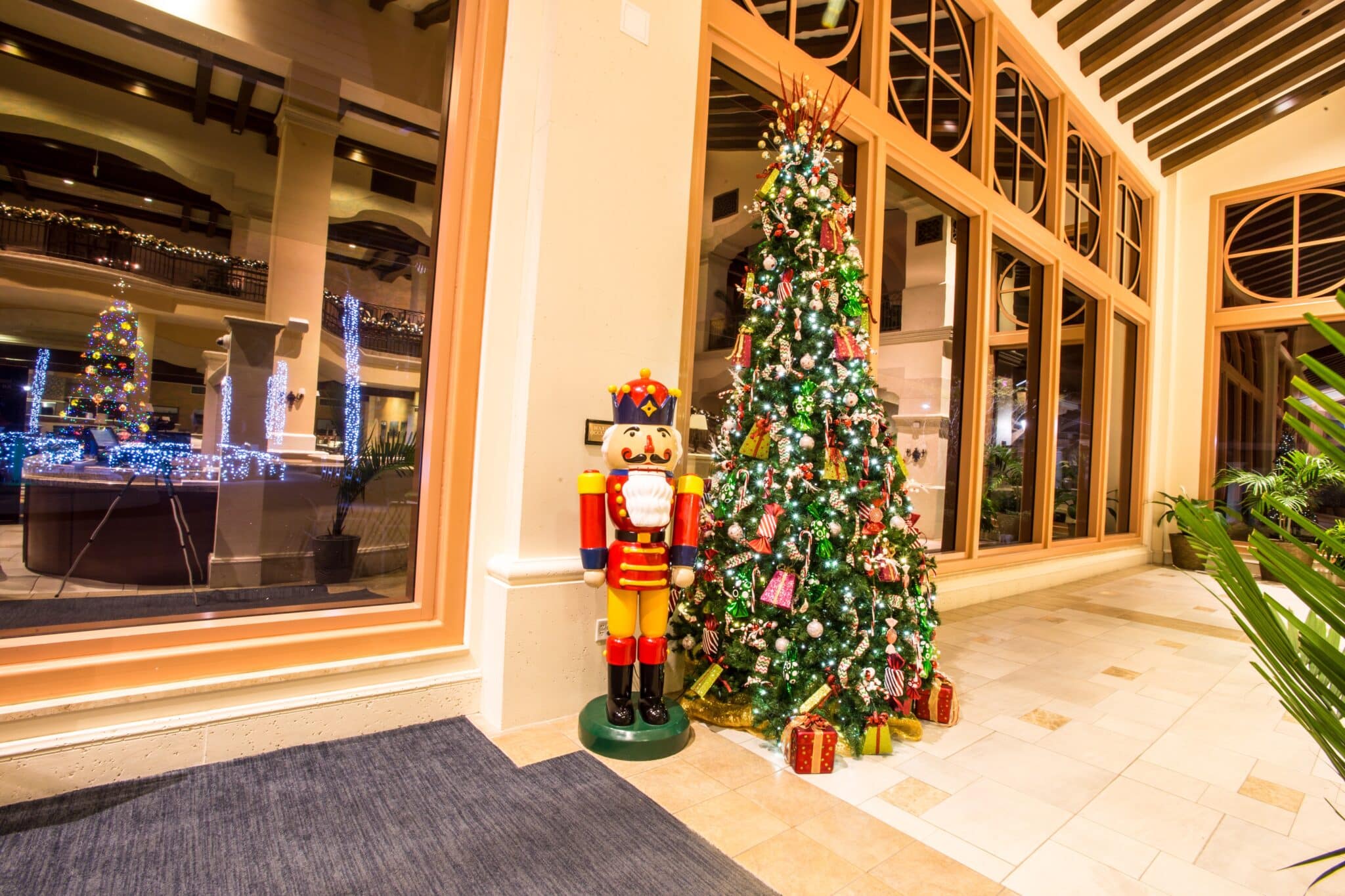 Bella Vista Ballroom
At the Clarion Inn Lake Buena Vista, Rosen has a brand new ball room – Bella Vista.
If you are looking for a whimsical Ballroom located just minutes from Disney World, then look no further! Bella Vista is perfect for a wedding reception.
As Orlando wedding photographers, we love photographing at venues with such tasteful and elegant ambiance.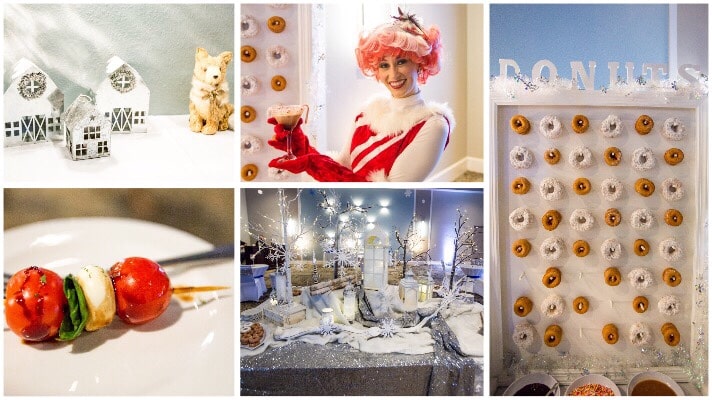 What's on the Menu?
I love peppermint mocha anything. I have no shame for my peppermint mocha obsession!
At the Bella Vista Ballroom, we sampled some delicious bites & beverages.
Like Rosen's peppermint mocha mocktail, which is divine.
Their crab cakes were also divine. Fantastic appetizer for cocktail hour!
Side note: their event design was superb. Top notch decor and plenty of space for everyone to mingle.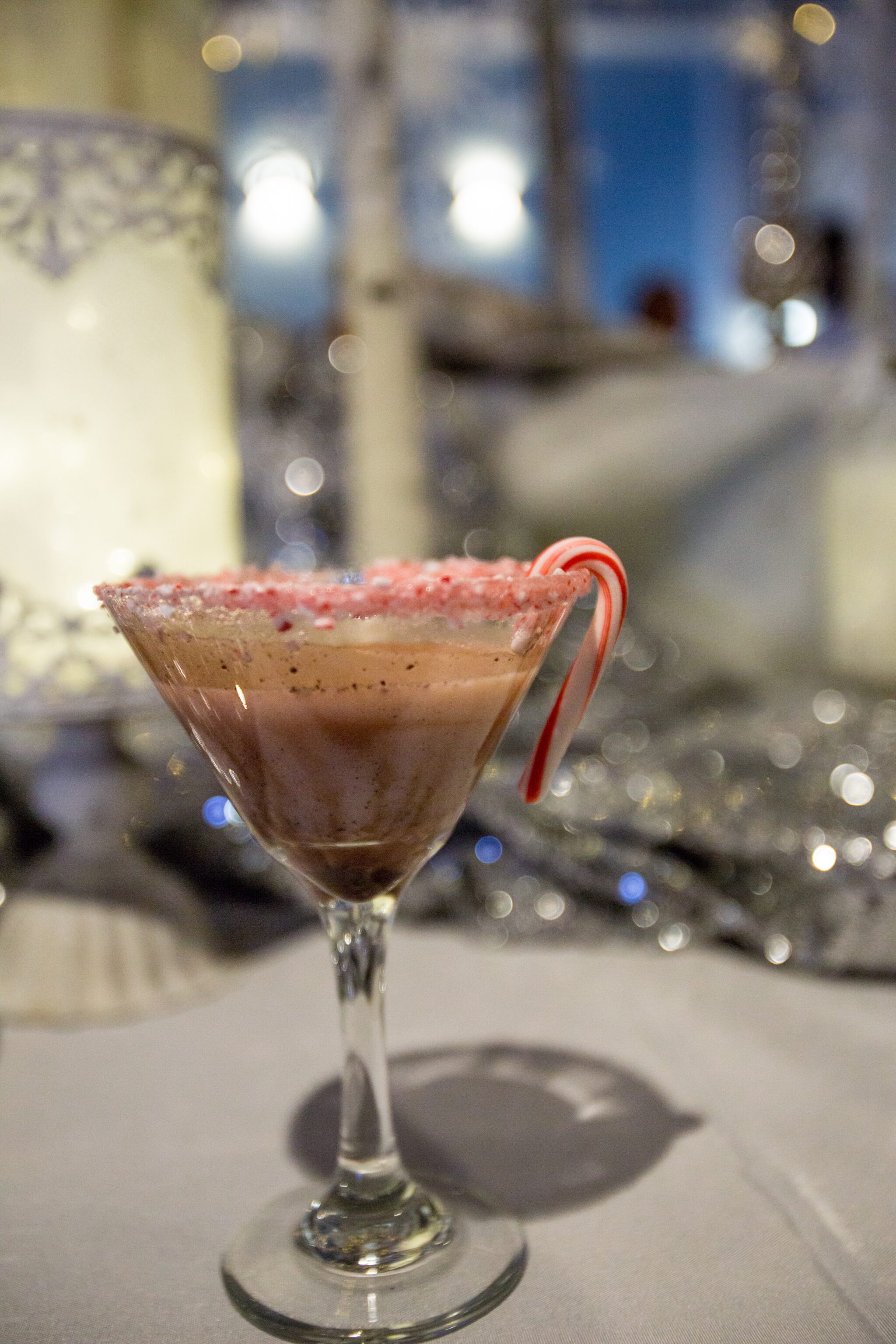 Shogun
Incredible sushi, exciting atmosphere and perfect for date night. Located at Rosen Inn Orlando
The mango tango punch was fruity packed with tropical flavor.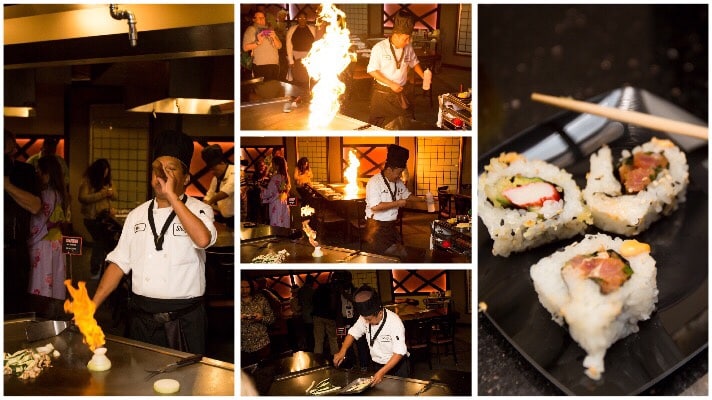 Harry's Poolside Bar & Grill
At Rosen Centre
If you haven't tasted Harry's Ropa Veija Empanada… you are seriously missing out.
Best empanada we have ever had, ever.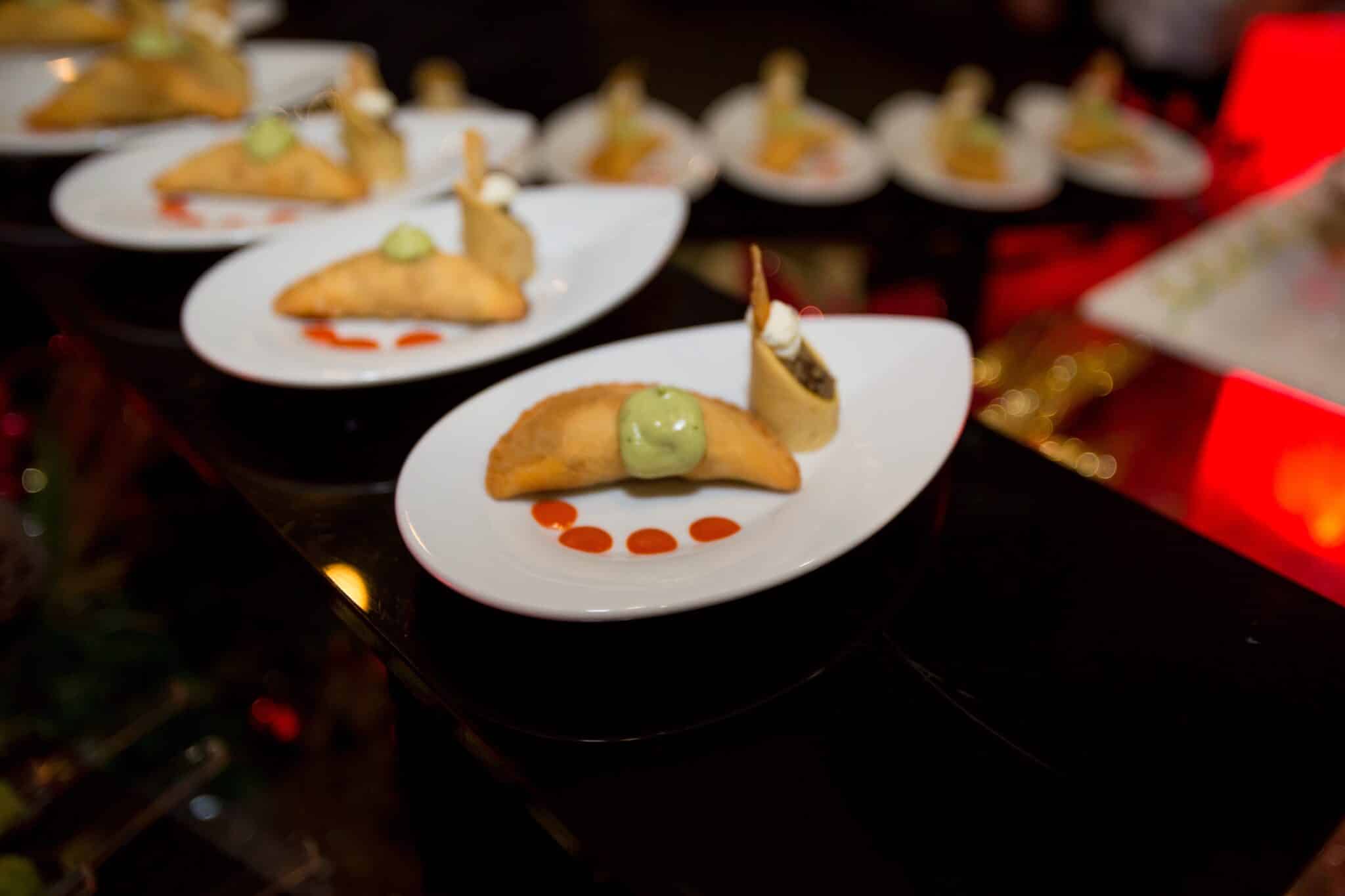 Also, what could possibly be more festive than these adorable Patron cocktails?
All I am saying is that Rosen has serious game when it comes to holiday themed food and beverages.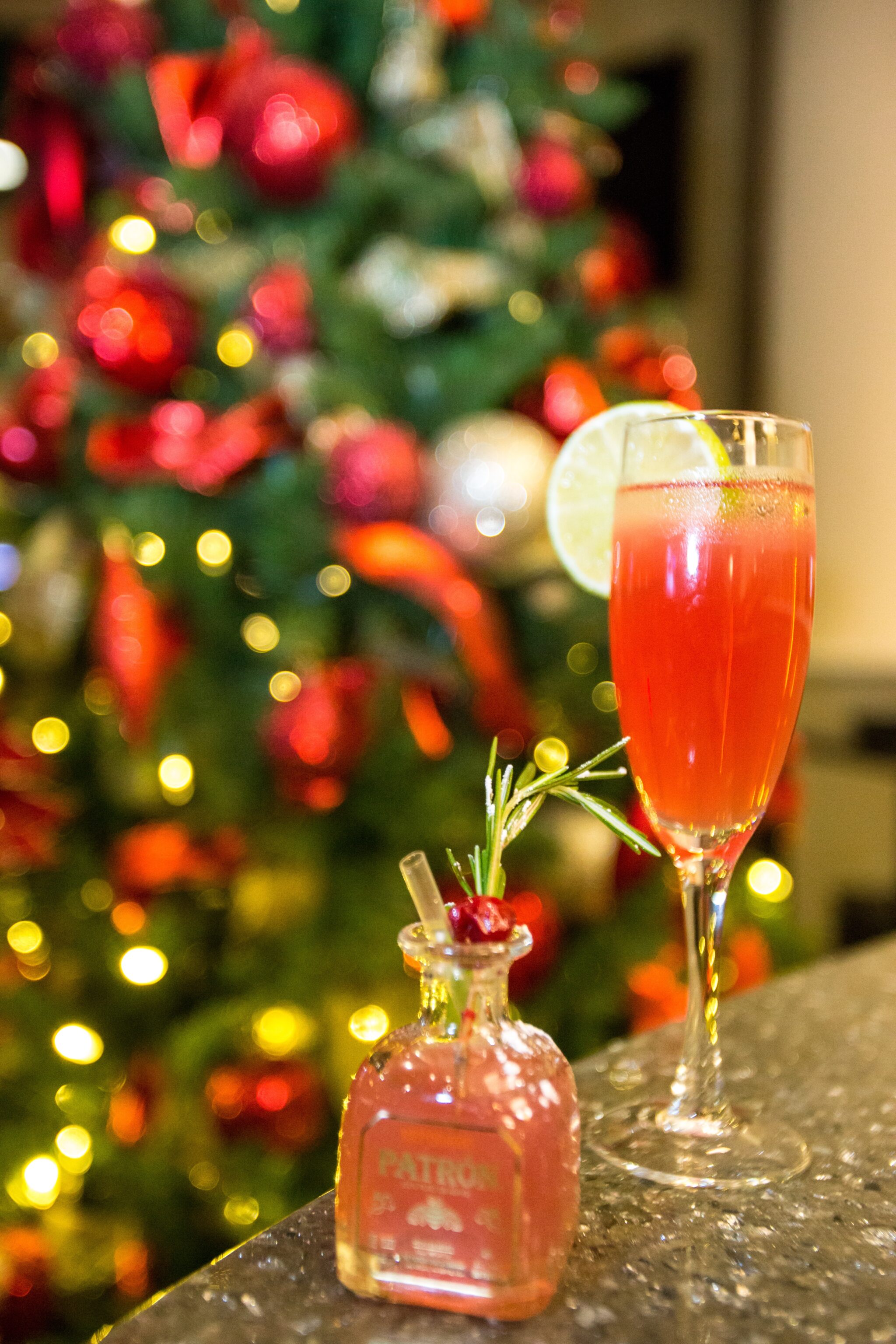 If you are looking for a girls night out, couple's getaway, wedding reception or a fantastic local hotel & resort that is close to all of the action – do not overlook Rosen's hotels this December.