Magical Morning Portraits: Disney World Photographer
There is no better way to start your day than with a magical Mainstreet stroll.
Add a venti iced latte for the PERFECT morning!
As a Disney World Photographer, we are obsessed with photographing Cinderella's Castle.
Interested in booking a vacation portrait session? Contact us to learn more!
I mean, it's stunning. Am I right? And we are pretty thrilled about Mainstreet too.
Especially when it is decorated for pumpkin spice season. The Mickey Pumpkins are
So. Insanely. Cute.
We are super excited to share these classic portraits that were created in front of that magnificent and statuesque castle.
The only way to make an image of the castle even more touching is to add two dapper little Disney fans. Can it get any cuter than this? I mean, for real.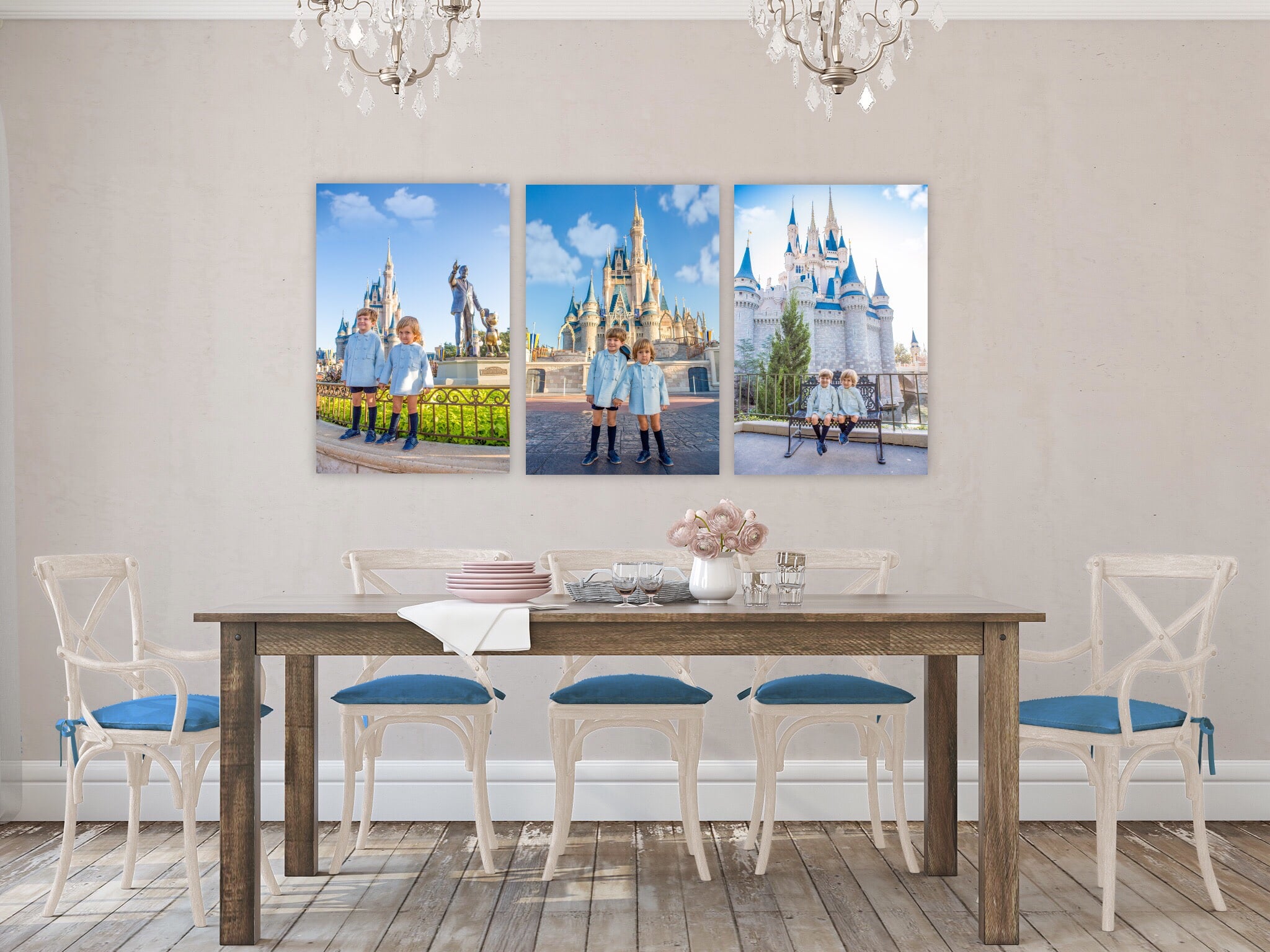 The Magic Kingdom Legacy
One aspect of Disney World that moves us all is the beauty of passing the magic down generation after generation.
Watching our little guy marvel at Mickey Mouse, just as I did, warms my heart.
What we loved the most about these portraits is that they were inspired by a vintage photograph of their family member.
Side note: Jon and I are obsessed with vintage photographs and we have a collection.
Artists and photographers Preserve history and whether it is a historic event or your family's legacy – tangible photographs are our ticket to a moment passed.
Recreating old photos from Magic Kingdom exemplifies how well Disney brings families (and generations) together.