Ponce Inlet Family Photographer | A fun session
We are loving this great weather we have been having! The heat has settled down but the tide hasn't! We have had really high tides which have even closed down beach driving. As a Ponce Inlet Family Photographer We have photographed a lot of families despite having to fight the waves, its what we do best! This amazing family visited Orlando and wanted to celebrate their vacation with beach portraits.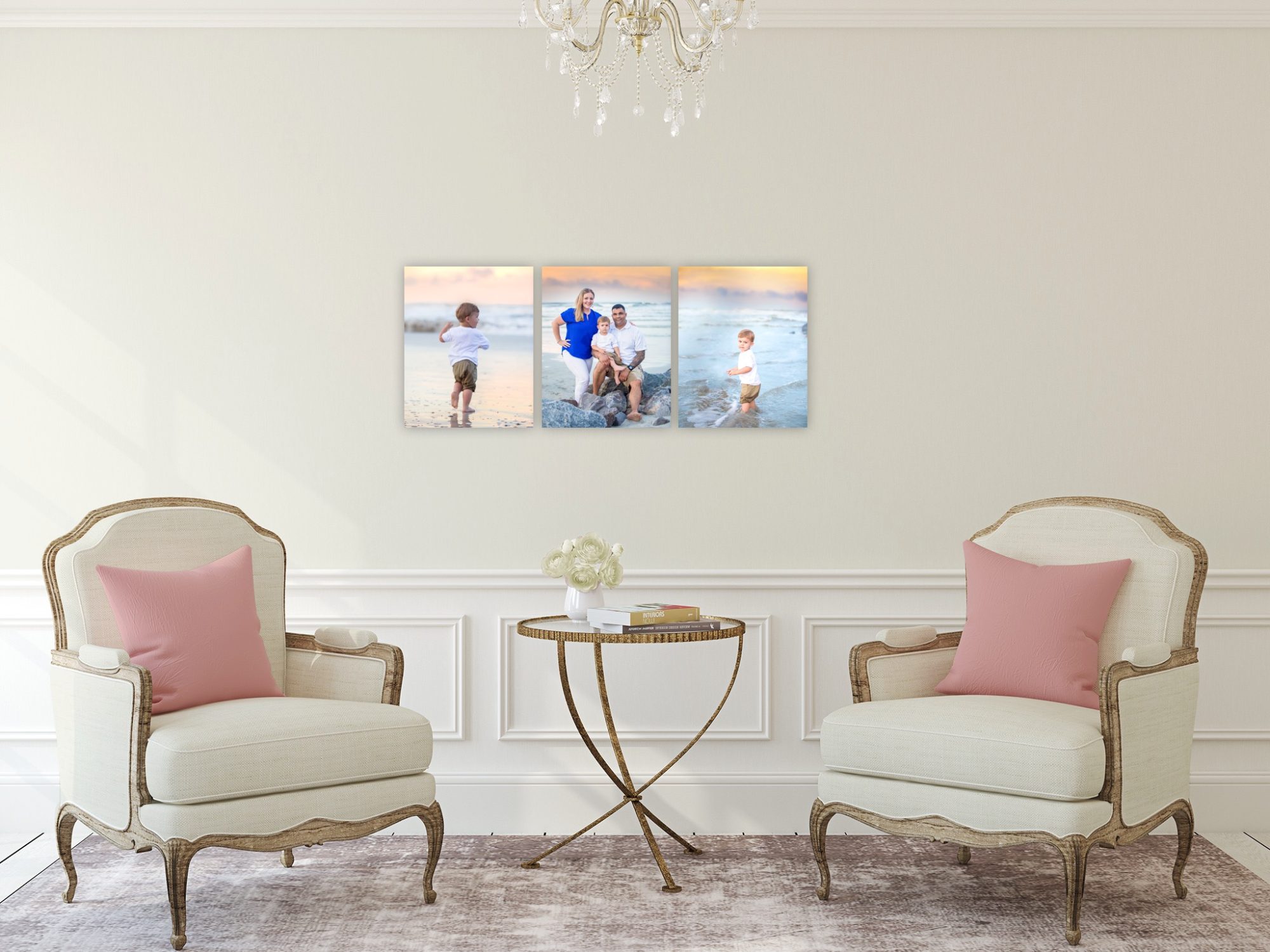 One of our favorite things about children seeing the beach for the first time is their amazement to all things coastal! The first time their feet feels sand or the first time a wave hits their ankles. He loved the beach and watching the waves go by! We had to stop him a few times as he was headed straight in the water, like any toddler would!
We loved their clothing choices, and couldn't believe what happened! They headed to Ponce Inlet early, so that way the little man could have his nap time and wake up for the session. Unfortunately they left his photoshoot outfit at home! They made a last minute stop and were able to gather an adorable outfit for the star of the show! Its amazing how crafty parents can be!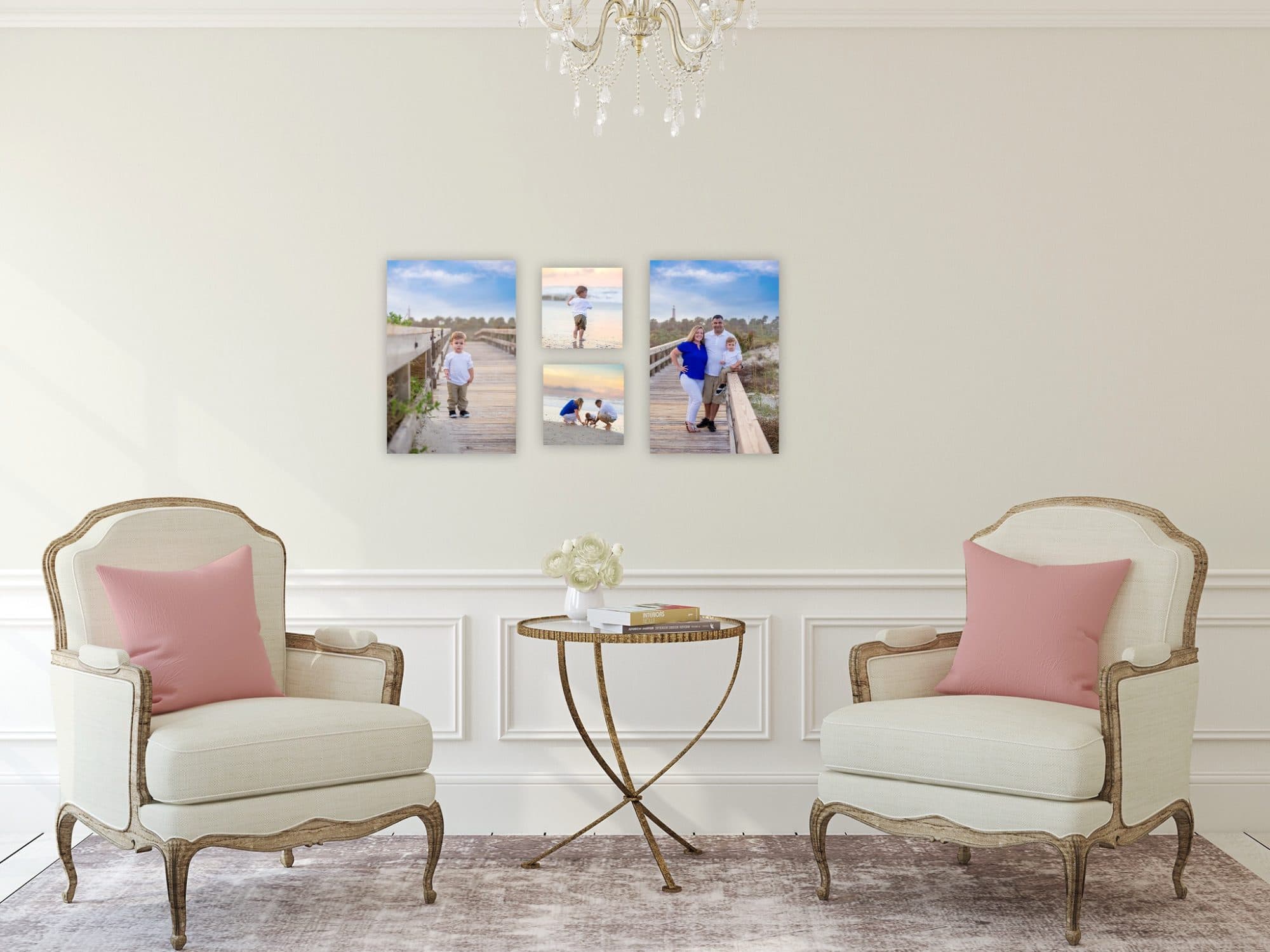 The sunset was magical, an amazing contrast to the night before which was their original scheduled date. The amazing blue tones matched their outfits and just made a great landscape to be photographed at. We were able to see the family of dolphins that lives in the inlet, such a serene sight.
We cant wait to see how this family chooses to display their unforgettable portraits. We have of course put together our favorite displays. When we photograph you we have a story in our minds that we will show you how we believe your portraits should be displayed. What is your favorite way to display portraits?