A guide to visiting Florida Springs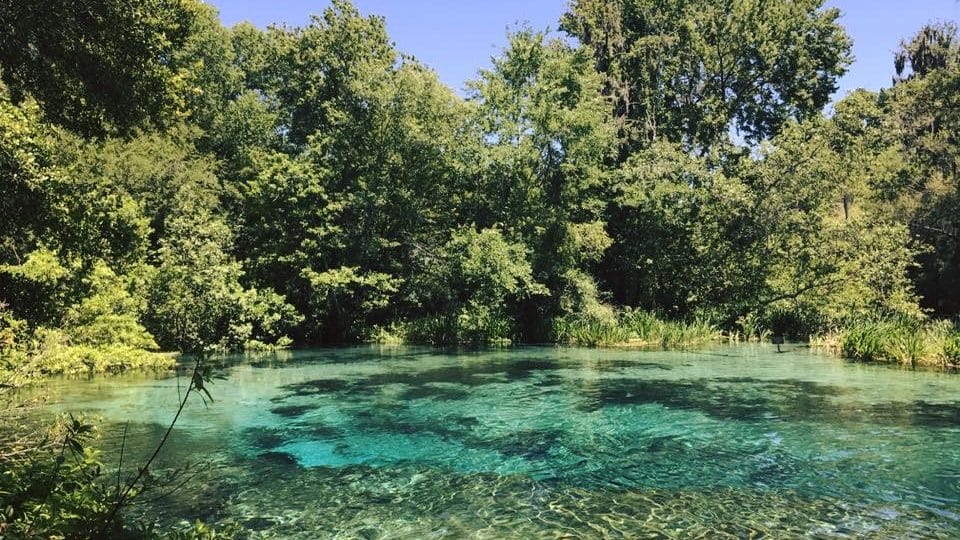 A guide to visiting Florida Springs
It's no secret that Florida is a popular vacation destination. We photograph many of our clients while they are visiting. As a Franklintown FL photographer, most of our vacationing clients spend their days lounging at the beach or living it up at an Orlando theme park.
Florida has a lot to offer to vacationers. So it makes sense that we are such a popular destination! There is a seemingly endless stretch of white sandy beaches. Orlando boasts a large selection of theme park attractions including Walt Disney World and Universal Studios and of course there is a plethora of water activities. Amelia island is a popular destination to experience old Florida and between St. Augustine and New Smyrna Beach, there is tons of history to explore as well.
But what some people may not realize is that Florida has some of the most beautiful natural springs. Natural Florida is teeming with wildlife and crystal clear waters. Blue Springs is a popular place to see manatees and take a dip in a gorgeous swimming area. Deleon Springs has a pancake house that serves up some phenomenal delights. Juniper Springs is quiet, beautiful and a great place to pitch a tent. The list goes on and on. Rainbow springs even has man made waterfalls which are a surreal yet stunning sight to see in Florida.
We highly suggest you make room in your trip to take it easy at one of Florida's natural springs. But before you do, here are a few tips to make your trip AMAZING.
Many springs allow you to scuba dive. And if you have the proper certification, we strongly suggest you take the plunge! Seeing all of the limestone formations, caves, fish, vegetation and the boil makes it a great experience. Aren't scuba certified? Then don't forget your snorkel! You will definitely want to go snorkeling and see all of the beauty that lies below. Seriously, bring goggles at the very least. It's such a sight to behold.
Be prepared for a chilly start! Florida's springs are usually a constant 72 degrees. If you have felt the summer months in Florida then you will welcome these cool waters. But many people are surprised out how chilly the water feels initially. Just go for it! You will get used to it quickly and it will feel amazing. You aren't going to freeze, promise! I have seen several first timers struggle with hesitancy because they think it's too cold.
Don't be fooled by the crystal clear waters and gorgeous surroundings. You are still in Florida and you are swimming in a natural spring. Take the necessary safety precautions and respect the wildlife that inhabit the area you are visiting. There have been recorded alligator attacks and fatalities at some springs. Even though you aren't likely to run into an alligator – the possibilities are there. In Florida, any body of water could potentially have an alligator or two. If you are hesitant about it then do research on the Springs you plan to visit to see if there have been any recorded attacks and take the necessary safety precautions.
It's a great opportunity to see fish, manatees, birds, insects and more in a serene and natural setting. Bring a little magnifying glass for the little ones and let them explore nature. Many springs have tube rentals, kayak and canoe launches and paddle boats. So, if you have a tube, bring it! There are also natural lazy rivers that are fun to go tubing and kayaking in. IChetucknee State park has a beautiful turquoise swimming area and a natural lazy river that offers tubing and kayaking. Kayaking is only permitted during off season. IChetucknee is located near Gainesville in northern FL and there is a family owned campground nearby that is really cozy.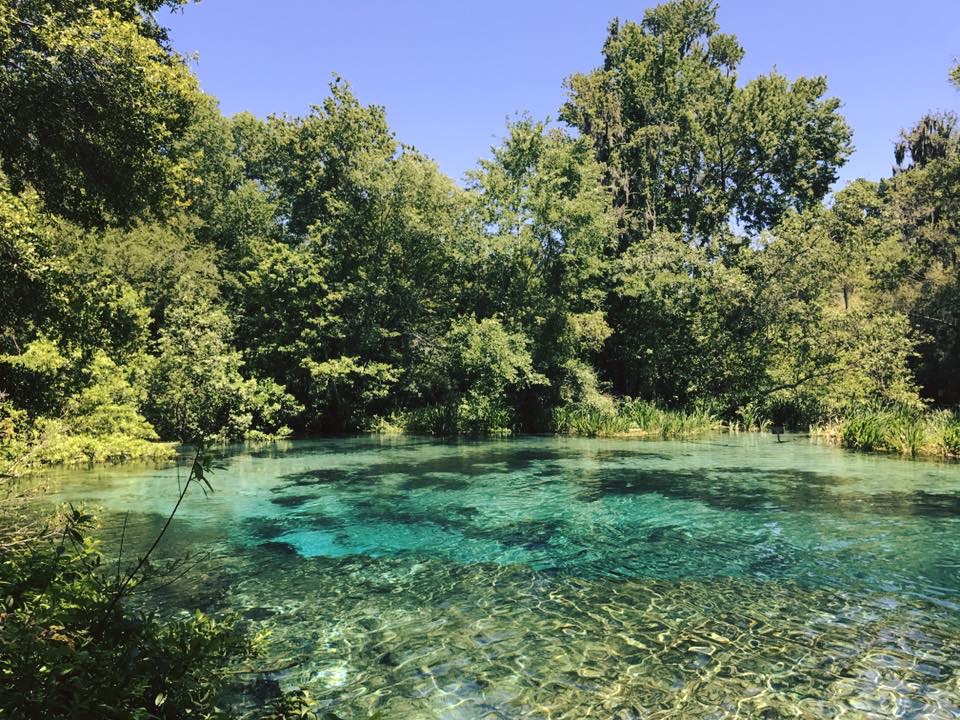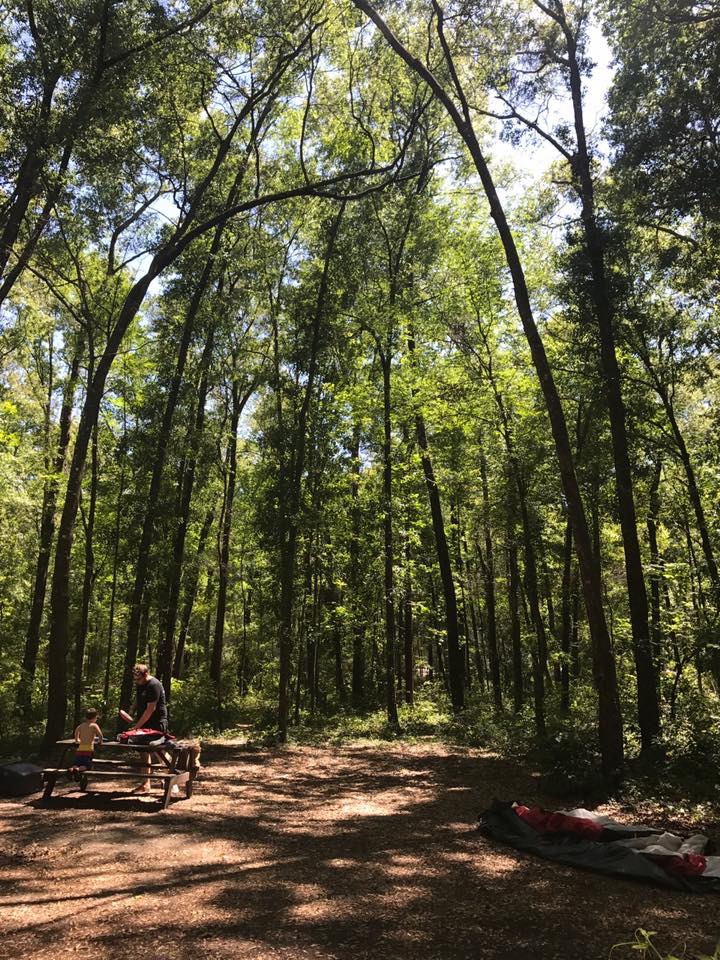 Some of these areas do not have great reception, so be prepared to disconnect from your devices for a little while. You can check the area in advance to see if your wireless provider offers coverage in that particular area. AT&T did not work at juniper springs but it does at most of the other springs. If you have any questions, you can always ask us and we will be happy to tell you everything that we know.
As an Amelia City Photographer, we love the beach. But it's nice to relax and enjoy other parts of Florida as well!