Cocoa beach family photographers | Animals
7 Animals we have seen during a photoshoot
As Cocoa Beach family photographers we love to photograph outdoors because there are so many great locations. We all know that Florida is a unique place to live. The weather is warm all year long and that allows us the ability to photograph families outside any time of the year. Anyone that knows us is very aware that we love animals. And because we photograph all over florida's landscape, we get to experience a lot of different wildlife during shoots. This is not only a fun bonus for us but our clients often love it too!
1.) Shark
You read that correctly, we saw a shark while we were photographing in Ponce Inlet. We were just minding our own business when all of a sudden we saw a 4 foot shark on shore. Sadly, it was dead but it definitely was a first for us. And we have lived in Florida all of our lives. Don't get me wrong, people catch sharks all of the time on accident and they are definitely there. But we don't make a habit out of getting up close and personal! Definitly never thought we would see one during a photo shoot but I guess there is first time for everything.
2.) Dolphins
We are never surprised to see dolphins when we are photographing near the inlet. They are almost always jumping in the distance and it's so beautiful. Dolphins are always so friendly and social.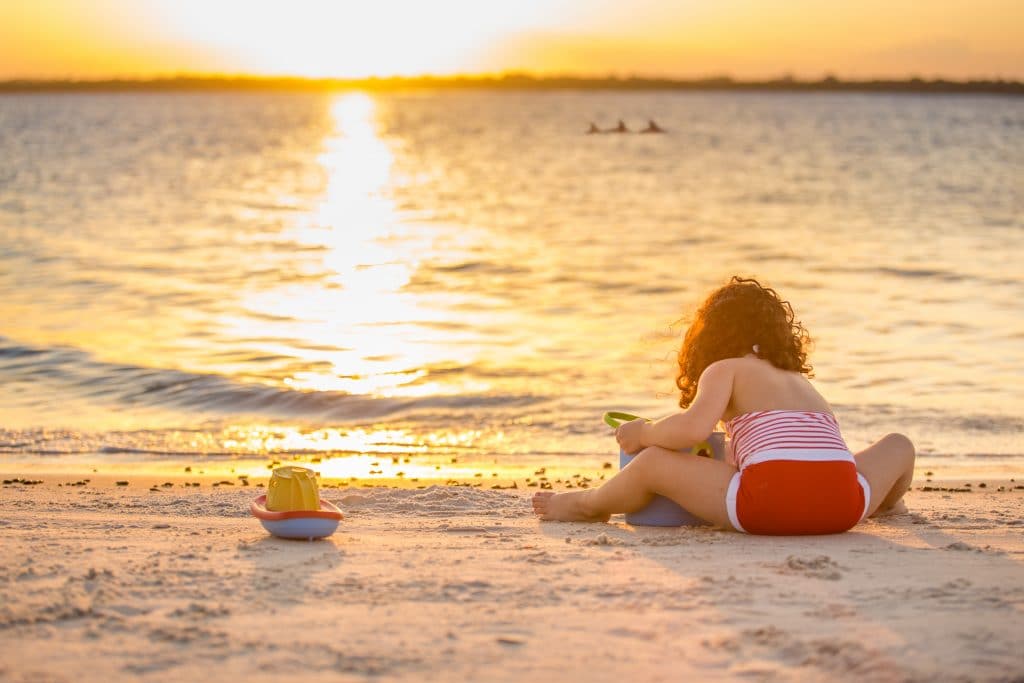 3.) Crabs
Crabs are so entertaining and comical. I can't help but laugh when I see a crab because of the way that they run! Kids adore seeing crabs during a shoot and if you aren't careful they may try to hitch a ride home with you. At the end of a shoot we were packing up the car and a huge crab came crawling out from behind one of our tires.
4.) Raccoons
If you bring food to use as a prop for an evening session, then you better be prepared to get a little visit from these sneaky guys.
5.) Pelicans & Seagulls
Okay, so this one is pretty obvious. But we love when seagulls fly behind a portrait because it looks stunning. And kids love to watch pelicans dive for fish.
7.) Jellyfish
This is a very common creature to see on the beach and sometimes they wash up on shore while we are photographing.
We are lucky to have such a fun job as Cocoa beach family photographers. There are always little surprises and there is never a dull moment.