Neptune Beach Photographer
Hinson Photography is a Neptune Beach Photographer that specializes in family portraits and weddings. Neptune Beach is a charming coastal community that attracts visitors from all over. Our work is inspired by the natural landscape that Neptune Beach offers. Our mission as Neptune Beach Photographers is to personalize your experience. With our combined experience in family portraiture we make your session relaxed, fun and timeless. We utilize our individual talents to exceed in producing fine art portraiture that you will cherish for generations. By offering our hand picked selection of quality fine art prints, gallery wrapped canvas, acrylic wall art, flush mount albums and more you will have a range of amazing options to enjoy your portraits.
Whether you are looking to capture your vacation at the beach or just looking for a local photographer – we would be thrilled to photograph your family! To learn more about our services, feel free to contact us below.
To high quality service & products
Our Commitment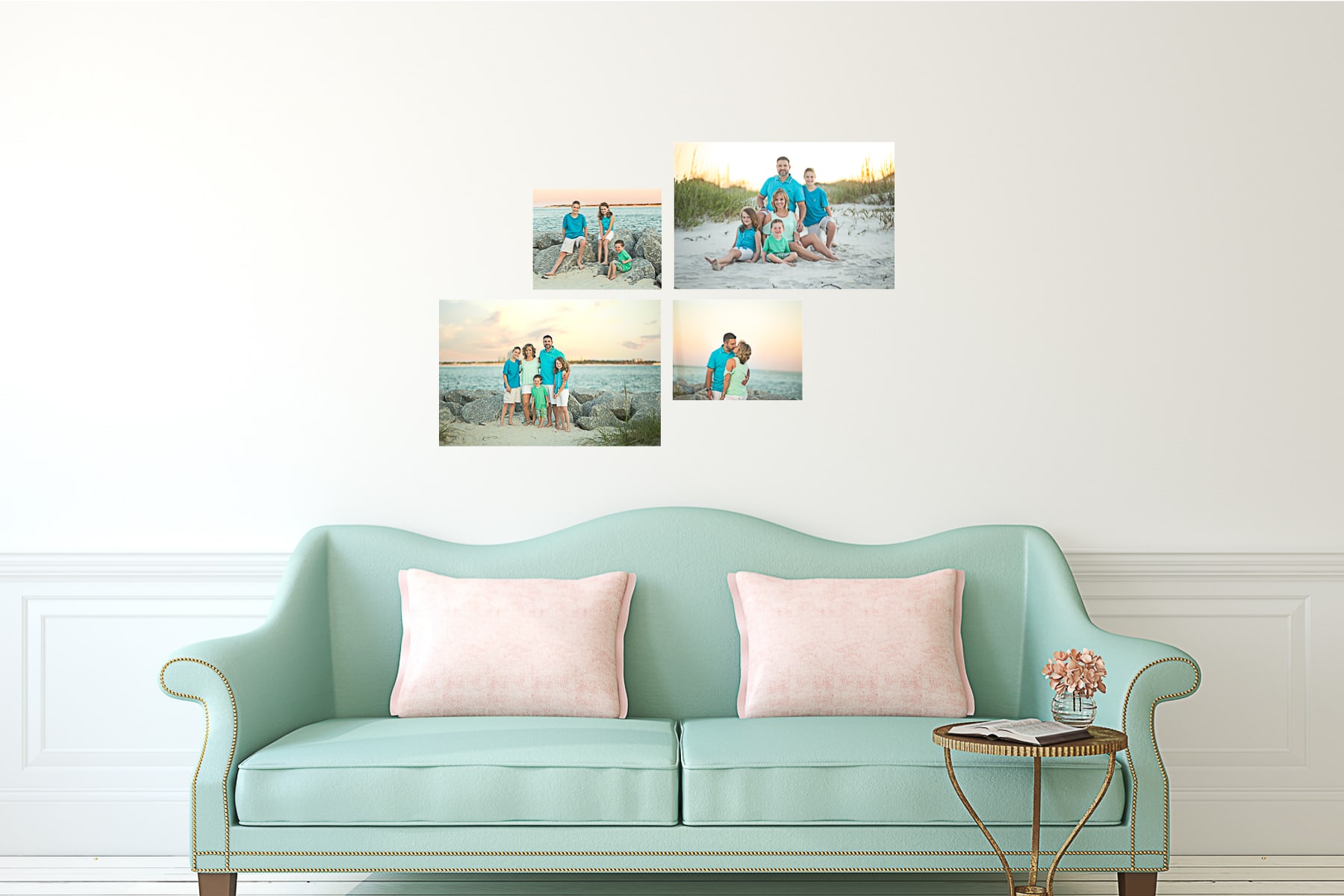 Gallery Wrapped Canvas A breathtaking display of wall art invites warmth and memories into every home. Filling your walls with amazing canvas arrangements will impress your guests and showcase your commitment to family. As professional photographers we believe it is our job to provide you with finished works of art that will stand the test of time. Our gallery wrapped canvas is designed with a distinctive quality that you can feel.
Fine Art Prints Archival quality giclees are fine art quality prints that show every stunning detail of your professional portraiture and last forever. Whether you want a matted folio or framed prints, we deliver an amazing level of quality with our prints.
Albums Keep your family portraits preserved beautifully with a handmade artisan album. We offer flush mounted portrait albums that are made to last forever. Thick pages and fine materials make our albums stand out.
Acrylic Wall Art For a more sleek and vibrant approach to wall art you will love our unique acrylic prints. A beautiful showcase for beach portraits and a wall piece that will certainly make a statement.