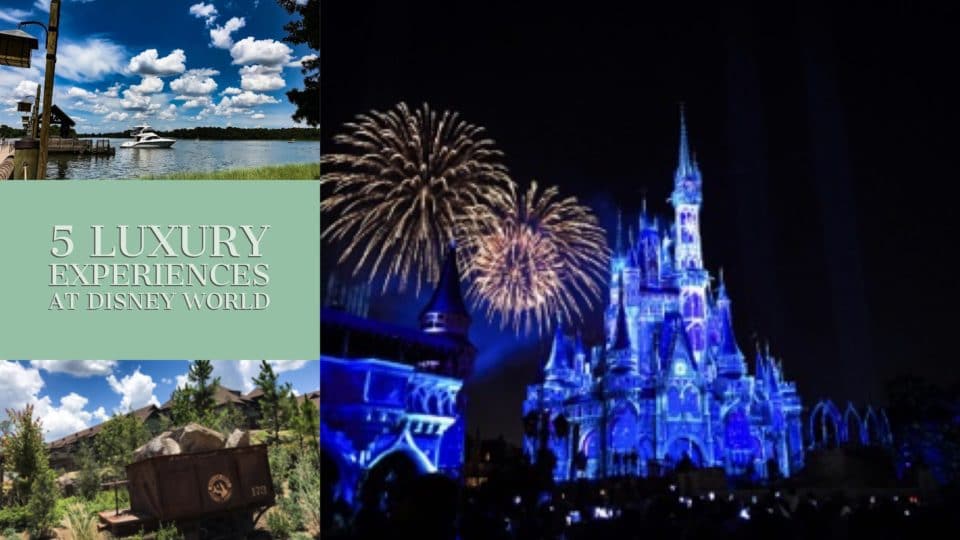 5 Luxury Experiences at Disney World
By: Collin Kendall (Guide4WDW.com)
As photographers located in Orlando (& huge Disney fans), we are often asked about luxury experiences at Disney World. Collin provided us with this great post that highlights some of the most luxurious Disney offerings.
Every Walt Disney World vacation is it's very own entity that creates memories for guests in a way that is truly hard to explain. From simple trips on a tight budget to extravagant resort accommodations and one of a kind experiences, there truly is something for every budget on Disney property. Personally, we've traveled both ways multiple times, but there's something unique about the luxury options on Disney property. So, while taking into consideration that luxury tends to accompany a hefty price tag, here's a closer look at our "Top 5 Luxury Experiences on Disney Property."
The first step to any luxury experience are resort accommodations. Across the realm of Disney deluxe resorts, you'll find what is termed "club level" accommodations. The club is essentially one floor of most deluxe tier resorts (with the exception of some unique club "set-ups" at select resorts) which provide guests the greatest tier of luxury on property. Beyond your typical accommodations, the club provides snack meals throughout the day, beer and wine offerings, extra travel size amenities compared to standard rooms, luxurious robes, a floor specific concierge, and typically an exquisite fireworks viewing area.
I've stayed club level one time recently over at Disney's Wilderness Lodge resort. While each resort features its own uniquely themed club level, the staff and dining options of the experience were second to none. As mentioned, these added perks do come at a an addition cost of around $100-150 extra per night over a standard room. For many, the additional cost seems quite high but you really do get an outstanding amount of add-ons for the required higher pricing structure.
4. Rent the Grand 1 Yacht
As perhaps the pinnacle of luxury at Walt Disney World, the Grand 1 Yacht is a rentable 52 foot luxury yacht utilized for special occasions. The yacht itself will accommodate 17 or 18 guests and is led by your very own captain. As an optional add on, you can hire out a butler for the evening, and even add fine dining to your overall experience.
For a special event or large party, there's nothing quite as impressive as a view of nighttime fireworks spectaculars from the Seven Seas Lagoon or Bay Lake. During the show itself, the music of the performance is piped into the audio capabilities of the boat and perfectly paired with the dazzling show in the distance! However, with the experience starting out at $399 per hour, it may or may not fit a variety of budgets.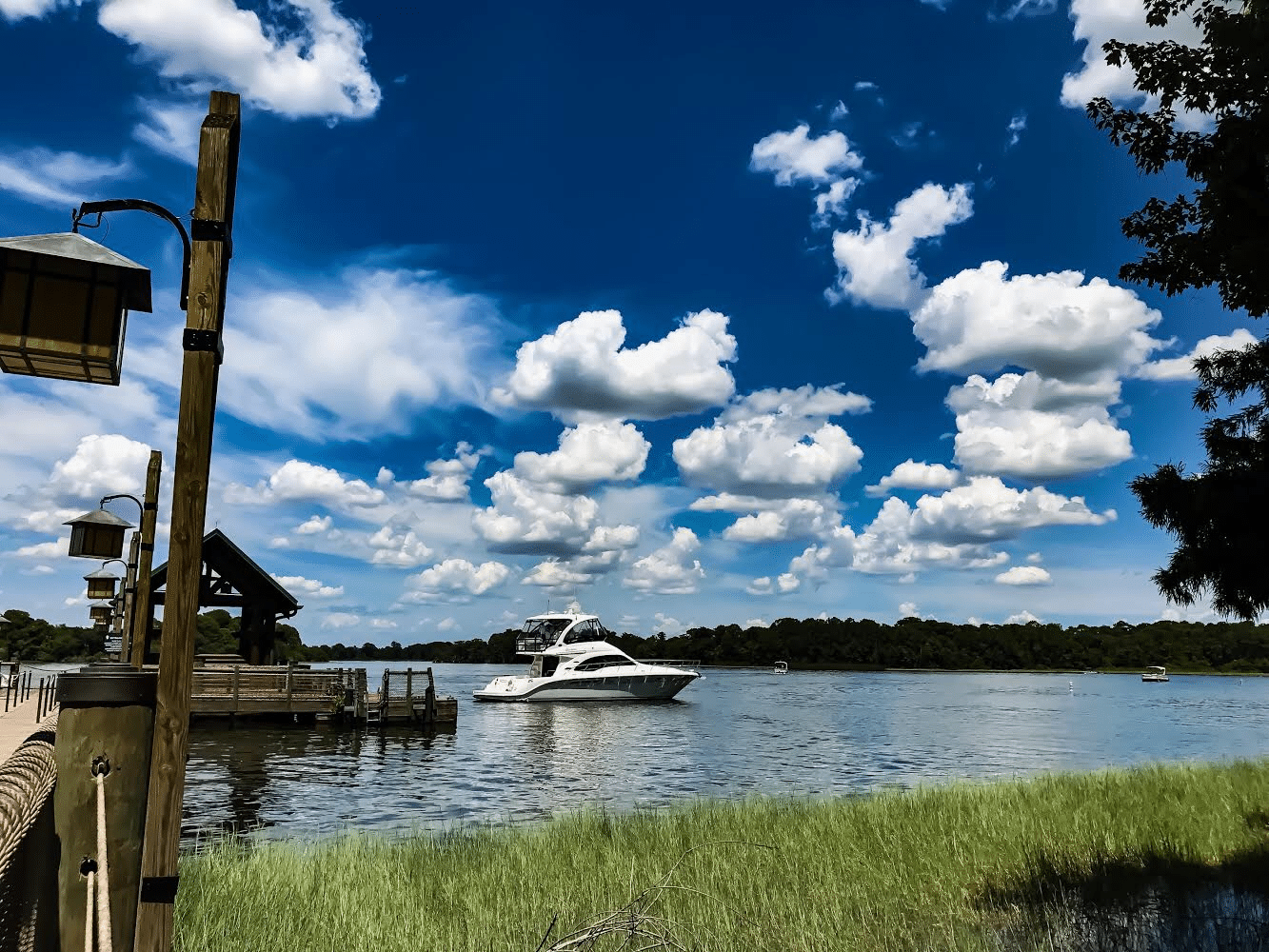 3. Victoria and Albert's
Perhaps as an accompaniment before your Grand 1 Yacht experience, Victoria and Albert's is the pinnacle of luxury dining on Disney property and largely in the state of Florida altogether. The meal itself is a AAA rated Five Diamond Award winner and has been so for many years. Experience the elegance of an up to 13 course meal specially prepared by some of the best culinary experts in the country. Want to kick things up one more notch? Book the Chef's table for a specially prepared meal by Chef Scott Hunnel himself in a unique yet incredibly wonderful setting. All things considered, this is likely the most luxurious dining opportunity on Disney property. Also worth noting is that this experience is one of the very few on Disney property that feature a rather strict dress code (see this link for details: https://disneyworld.disney.go.com/dining/grand-floridian-resort-and-spa/victoria-and-alberts/).
2. Dining With An Imagineer
Sticking with the dining realm, certain guests may prefer a less elaborate, while equally unique, dining experience. Disney has offered for quite a few years a "Dine With An Imagineer" option at both the Brown Derby and Citricos dining locations. As you sit and eat a multi course meal, a Disney Imagineer will join you at the table for pleasant conversation and deeper insight into the realm of Imagineering. Many of these creative minds have brought to life many of the attractions you and your family have likely experienced year after year. Having the opportunity to simply converse with those who work "behind the scenes" would be a truly memorable experience above and beyond the typical Walt Disney World dining experience. It can certainly create some unforgettable moments that guests as young as 14 years old can partake in and enjoy.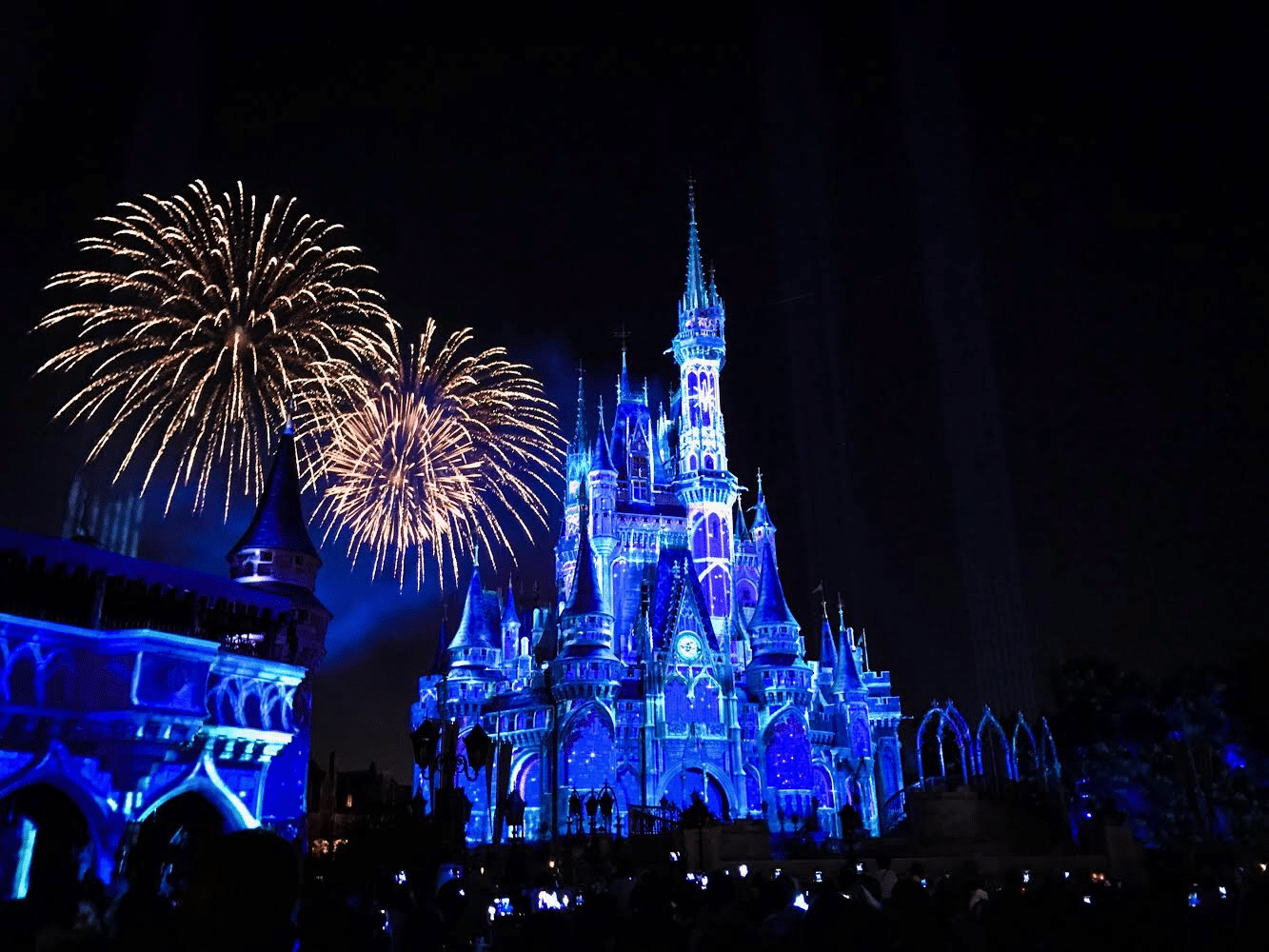 1. Senses Spa
As one of the better known spas on Disney property, Senses at Disney's Grand Floridian offers a variety of different offerings for a range of price points. Relax and soak in the victorian elegance, as you receive a massage, facial, body therapy, or one of many other offerings. Prices range form $50 to near $400 but most guests will be able to find something to check that luxury box without breaking the bank. It's an incredibly unique environment for guests to enjoy and one that really sets itself apart from the hustle and bustle of the Disney parks experience many choose to partake in. The parks are incredible, but sometimes a day of relaxation is just what you need in the middle of a week long vacation to escape reality in a way that you cant quite experience anywhere else.
So, there you have it! There's 5 Luxury Experiences at Walt Disney World You Should Try At Least Once. While we haven't yet tried everything on this list (and they are in no particular order), many of these are on our Disney "bucket list" and are things that come well reviewed and vastly recommended by friends and family.
So, what's the first one of these you want to cross off your list? Thanks for reading, and have an outstanding rest of the day!
Colin Kendall is a friend of ours over at Guide4WDW.com, he provides tons of great information about Disney parks! If you are looking for planning guides, dining reccomendations, news updates and more Disney related info for your next visit then go check out Guide 4 WDW.