5 last minute photo gift ideas that rock
Can you believe it is already time for Valentines Day? It certainly snuck up on me and I am sure that it has snuck up on some of you too. While Valentines Day is all about the mushy cards, bouquets of flowers and heart shaped boxes of chocolates – You may be looking for alternative ideas this V Day. Bouquet of chicken nuggets anyone?
In all seriousness, we actually do have some cute photo gift ideas that you can have ready by tomorrow. And, they are all super thoughtful gifts that will leave you both feeling all warm and fuzzy. As Orlando engagement photographers, we have curated a great list of easy photo gifts that they will adore!
Framed Print
Simple right? But it's the meaning behind it that makes it such a special gift. In the digital age, we are used to seeing our pictures on a screen. Printing out a cute memory and framing it nicely makes for a unique gift that will definitely make a statement. It will show how much you care about that moment and it's a gift that you can easily get done in 24 hours if you go to your favorite local print lab. It may be a wedding portrait, a silly snapshot or a photo from when you visited Disney World together. All that matters is that it's a special memory for you! It can be a small 5×7 frame for their desk or a larger print for that empty wall space you have been meaning to fill. Either way, it's a super thoughtful gift that doesn't take a lot of time.
Wine Bottle
You read that right. If this special someone is a wine lover then what could be better? Create your own wine bottle label with some of their favorite snapshots. You'll have to put in a little bit of work but this is a quick project that will certainly make them smile! There are professional printers that will make this for you, but you will have to wait a bit longer. In order to have it ready by tomorrow, you will have to get a little crafty!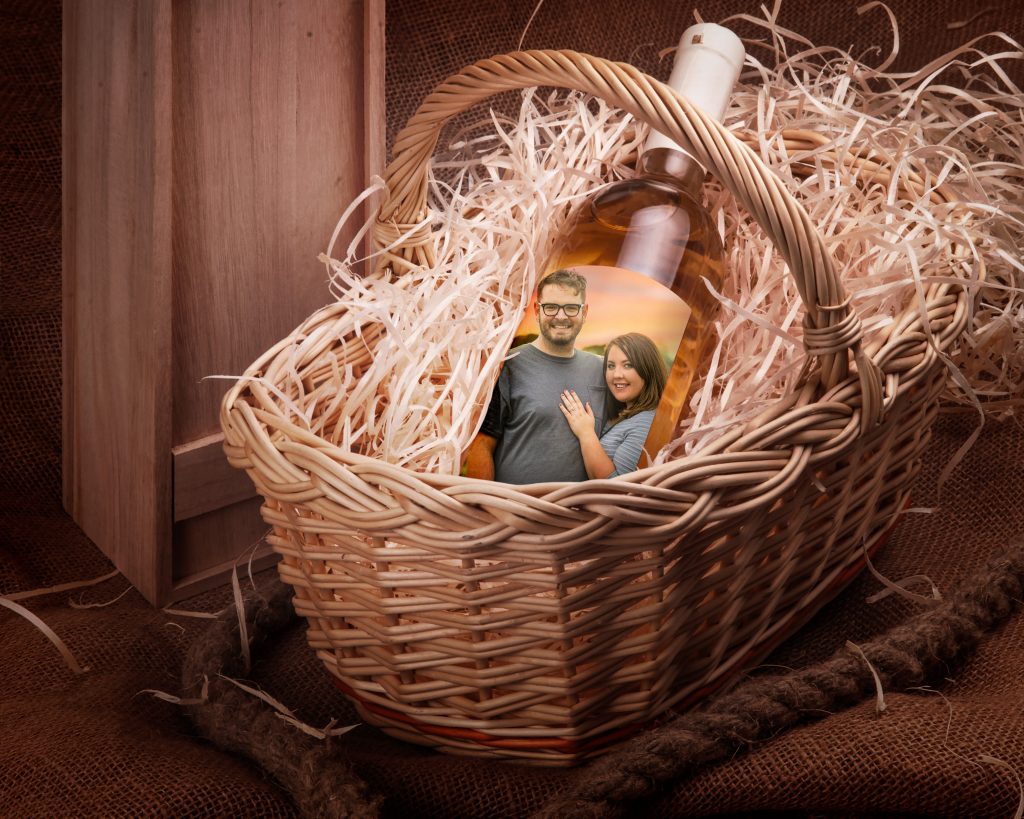 ,
Montage
Create a montage with all of your favorite moments together. Make it online and personalize it. When have you ever watched a montage and not been a little misty eyed? They are so fun to watch and they will love all of the thought that you put into making it. Plus, you can do this pretty easily online and have it ready for tomorrow!
Photo album
Don't have time to purchase a phonebook or flush mounted album from your local photographer? Print a selection of your favorites and add them to a cute album as a compilation of your favorite memories together. It can be a photo album just for the two of you! Add little quotes, lyrics, funny stories or reasons why you love them to each page to make it even more special. Once again, print through your local lab to get them quickly and make sure you tell them when you need it done by. If they can fulfill your order in time, then you will have an amazing gift on your hands!
Shadow Box Framed Print
Add a print to a shadow box frame and then fill it with mementos like ticket stubs, dried flowers, wine corks etc. Make it really thoughtful and something special for just the two of you!