family photographers in jacksonville fl | Party of 7
We recently photographed this energetic family of 7. This rambunctious group of brothers were full of laughter that was infectious. They lovingly picked on one another but the love that they shared for each other was IMPOSSIBLE to ignore. They ran, played and got pretty sandy. But they were amazingly cooperative and we captured some beautiful moments.
One of the great things about photographing outdoors is that kids can play and explore while we photograph their family. Getting some of those wiggles out and enjoying the fresh air really helps children focus. Letting kids play a little here and there makes the entire process more fun. They may get a little wet but the memories will be worth it!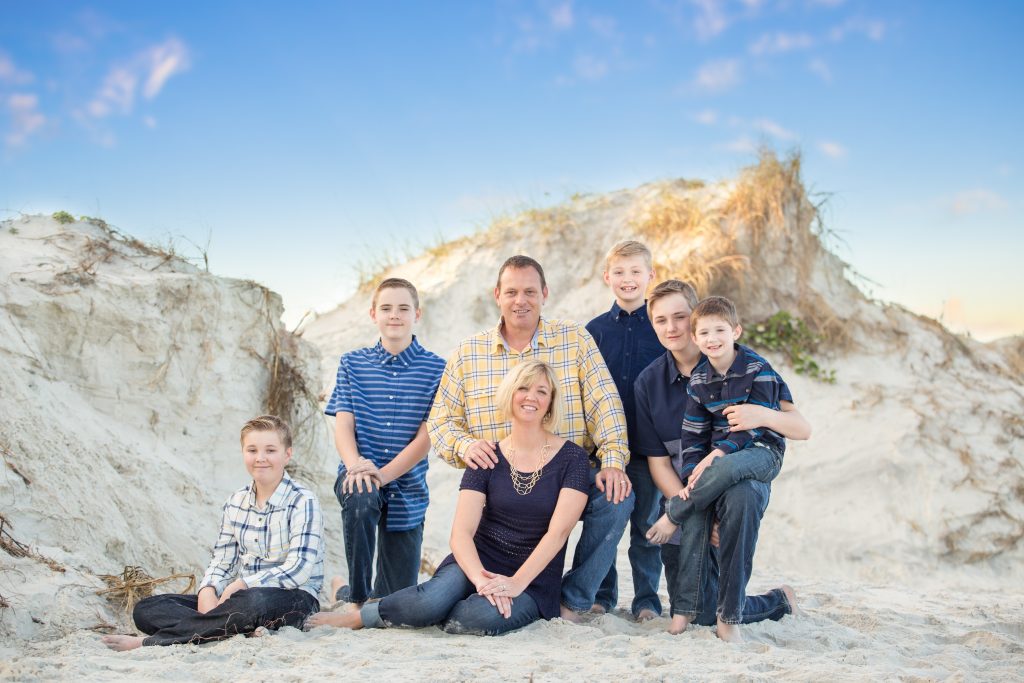 As parents, we know exactly how difficult it can sometimes be to get a little boy to sit still long enough for a portrait. Jacksonville professional photographers welcome the challenge. Most kids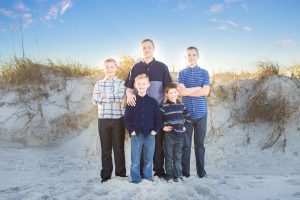 don't want to be photographed, the anecdote is making it as fun as possible. These 5 boys were incredibly patient with us, we even captured some REAL smiles.
The clothing that mom picked out was spot on. Picking complimentary colors harmonizes any wardrobe and the color scheme that she chose is always a winner.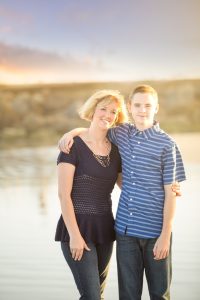 I loved what she picked out and these portraits are stunning. Dressing a family of 7 is not an easy task! But one of the best things about beach portraits? You don't have to worry about shoes, one less thing on your to-do list.
After much deliberation, we designed a one of a kind wall arrangement. I cannot wait to see these portraits printed on canvas! There is just something so different about seeing a photograph printed, a screen simply does not compare. Even though I love every aspect of what we do, it's really exciting to see the finished product.
Looking for family photographers in jacksonville fl? Contact us today to learn more about booking a portrait session.
To view some of our favorite couple shots of 2016, view our Valentine's Day Round-up!