As an Orlando family photographer, watching families grow is one of our favorite things! The Lake family is one of the regular families who we get the chance to photograph yearly, if not seasonal!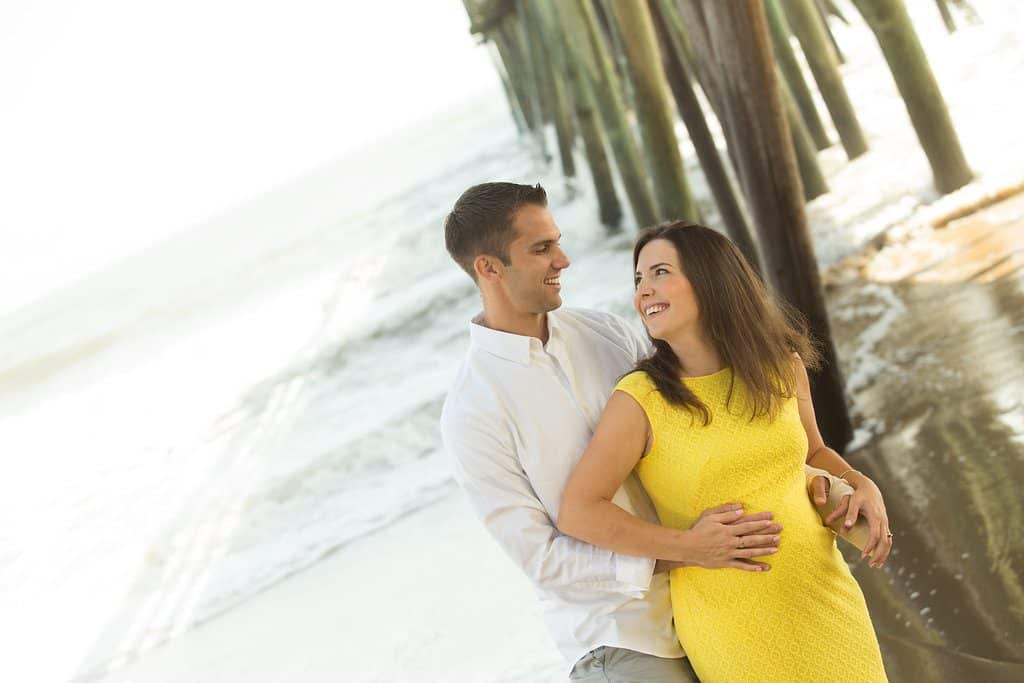 After 3 days of rescheduling due to rain and chilly temperatures we were able to schedule this beautiful afternoon beach portrait session! The bold yellow and muted grey really added a nice contrast to the bright blue skies.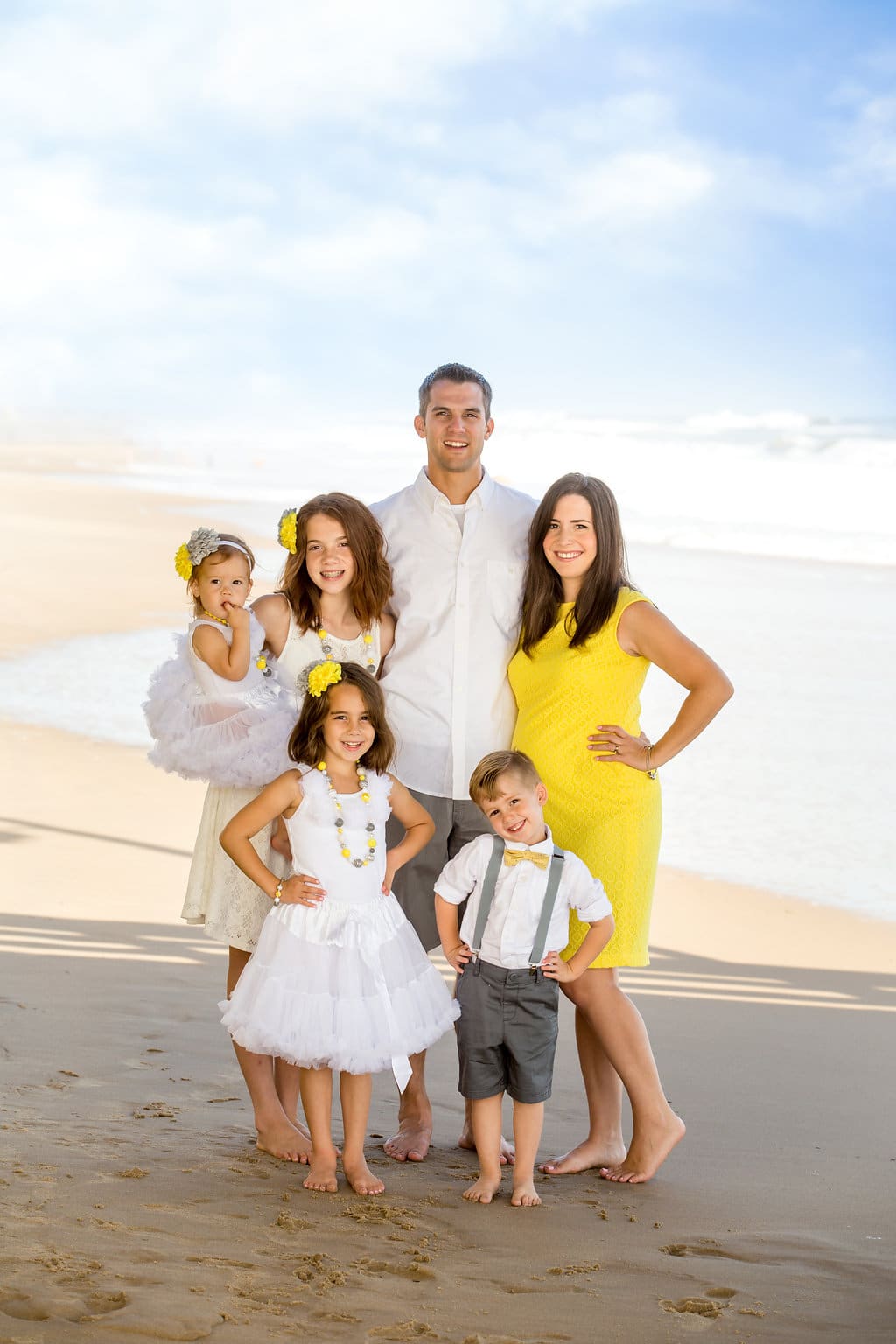 A festival was in progress during our portrait session really adding to the fun mood of the beach. The children of ages 13-1.5 (one on the way!) had a great time! Dancing in the waves, being a pirate in the deep blue seas, or laughing at the birds- we had a lot of great laughs during our one on one
time!
Austen and Victoria were having a great time watching as made the kids laugh. When it came their time to shine, they did! I love the brightness of their images and the waves brushing the shoreline. It's so important to have images of you and your spouse! You'll never want to forget that one time dad broke his pinky 😉
The family as a whole absolutely makes us smile! All of their outfits fits really came together great and each personality shines through.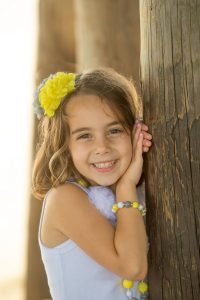 The boardwalk really made a great backdrop and will bring back great memories of their home town. We ended the session and headed home to find a parking ticket on our window! That didn't stop the smiles on our face knowing how beautiful these images are!