Clearwater Photographer
As a Clearwater photographer, we take advantage of the picturesque scenery in Clearwater. From the soft white sand beaches of Caladesi Island State Park to the tranquil trails of Moccasin Lake Nature Park; Clearwater has a vibrant and beautiful landscape.
We provide a range of photography services in Clearwater. Whether you are looking for a simple and fun beach session or a timeless family heirloom to hang above your mantle – We would love to help you create memorable portraits.
Vacation Portrait Package
The Vacation Portrait Package in Clearwater, FL was designed with ease and simplicity in mind. The vacation portrait package is the perfect way to create memorable family beach photos during your Clearwater vacation.
Custom Portraits
If you are looking for a stunning statement piece for your home, like a handcrafted canvas, then a custom portrait session is perfect for you. We will help you envision a timeless heirloom portrait during a one on one planning consultation and turn your portraits into timeless heirlooms like wall art, handcrafted albums and museum quality prints.
Commercial Photography
We work with a range of businesses from small family-owned establishments to large corporations to meet their photography needs. If you need head shots, corporate event photography or brand photography for marketing material then we are happy to help you exemplify your business with high quality photography.
Wedding Photography
We offer full coverage wedding collections and hourly packages for beach weddings in Clearwater, FL. We offer a range of services to fit your personal needs, so feel free to reach out to us and we can chat about all of the fun details.
Vacation Portrait Package
Gulf coast sunsets and ocean views create an idyllic background for your portraits. Capture fun memories as you stroll along the soft white sands of Clearwater beach with your loved ones.
Whether you are celebrating a special occasion or just celebrating each other, make these moments last with a memorable beach photo session by a Clearwater Photographer.
About Us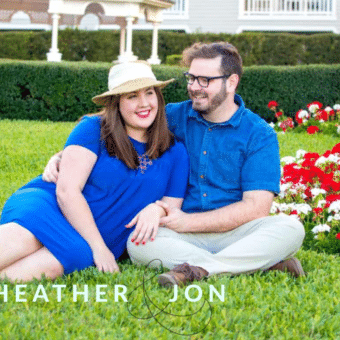 We are Jon and Heather Hinson and we own Hinson Photography. Together with our team of photographers, we create portraits throughout Florida for our wonderful clients. We started Hinson Photography in 2016 after working in the photography industry for over 5 years. We now have a team of photographers that help us so that we can touch as many people as we can with treasured portraits.
Jon and I were both born and raised in Florida. We love living in Florida because it is such a fun and scenic place. We enjoy kayaking, coffee breaks, beach days and frequenting theme parks together as a family. We love Thunder Mountain and can't wait for our son to be tall enough for The Incredible Hulk Coaster.
Our favorite thing about being a Clearwater Photographer is the beach. We love white sand beaches with plenty of room to play on. Clearwater has so much to do for families like Captain Memo's pirate cruise and Pier 60. Caladesi Island State Park is arguably one of the best beaches in Central Florida too! We are thrilled for our team at Hinson Photography to be serving Clearwater, FL.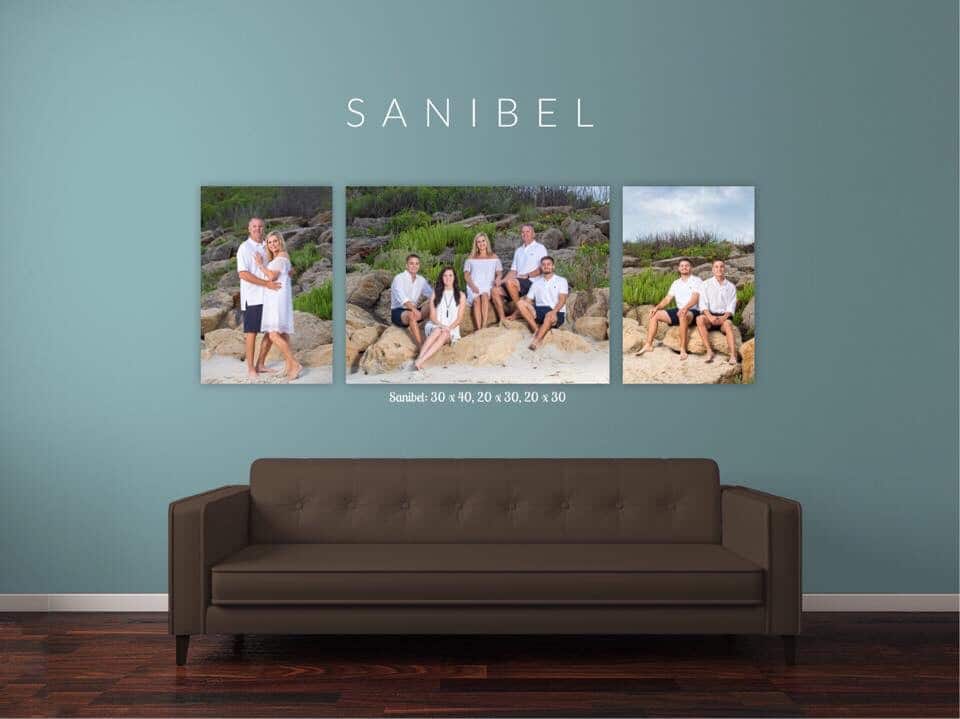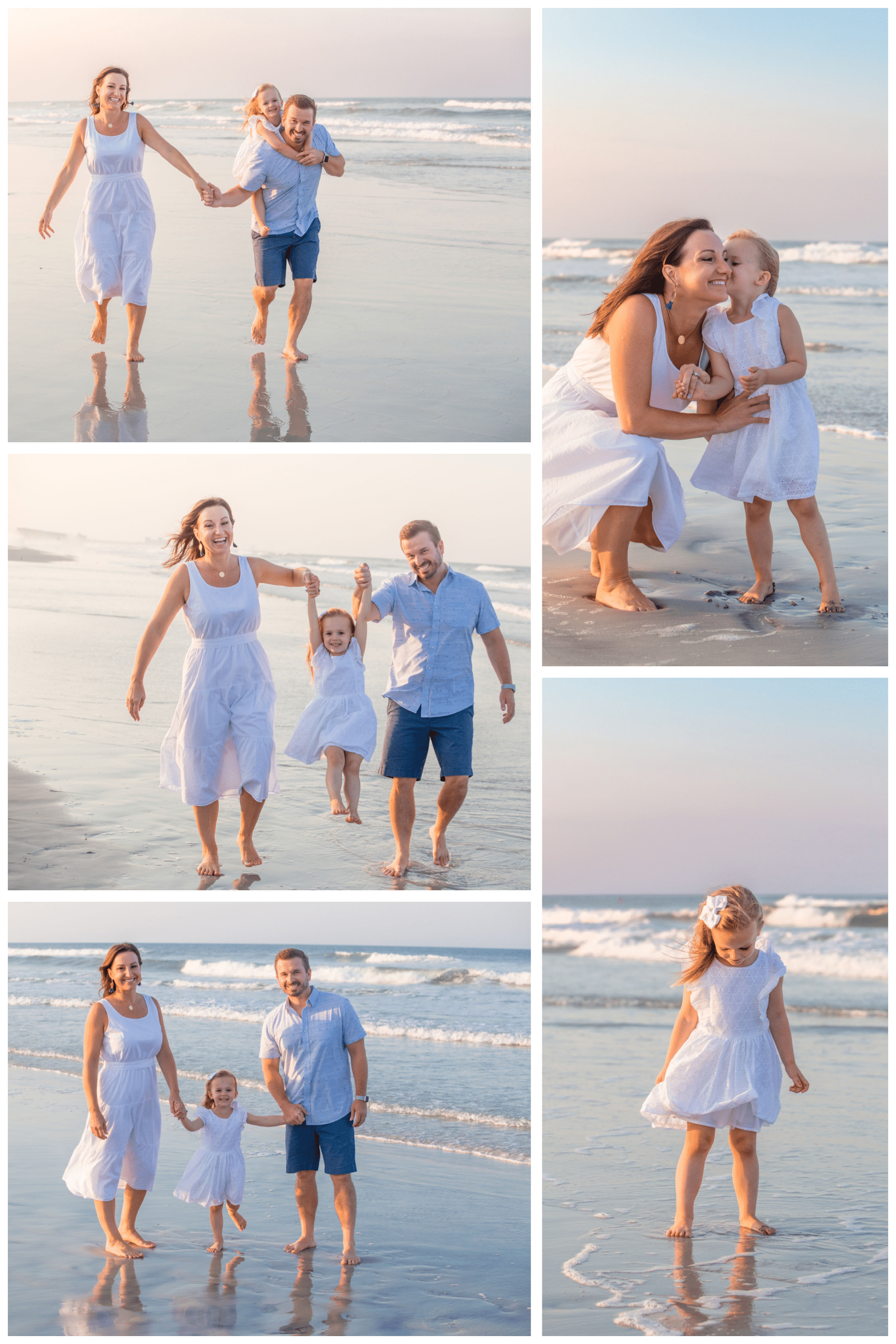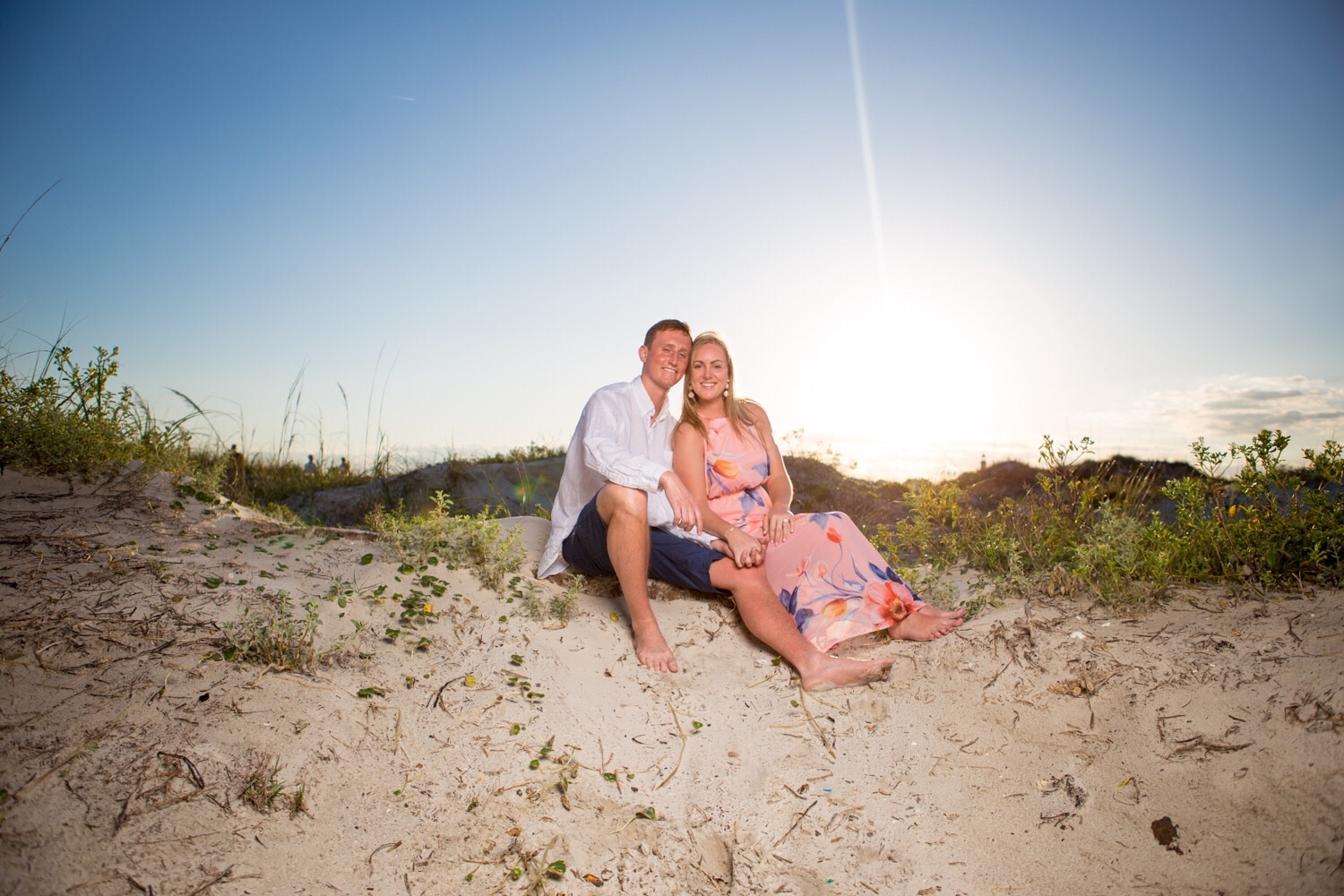 Custom Portraits
Throughout our lifetime, we will experience different seasons as time goes on. While change is inevitable, we know that these fleeting moments fill our lives with something that will never change – love.
Family portraits serve as a gentle reminder that our lives are filled with love and memorable moments. Between the big events and the small moments, your family will grow and change. Whether it's your first family portrait or your last chance to get the family together before the kids rush off to college, a family portrait captures your season of life before it changes.
As time goes on, your family portrait will only grow more valuable to you. We know that they don't stay little forever but isn't it wonderful to remember a time when it seemed like they would? The presence of portraits throughout your home will forever tell your story and preserve your legacy, it is a gift to remember all of the fleeting moments that fill our lives with love.
If you'd like to create an heirloom for your family, contact us to plan a custom portrait session that captures your season of life.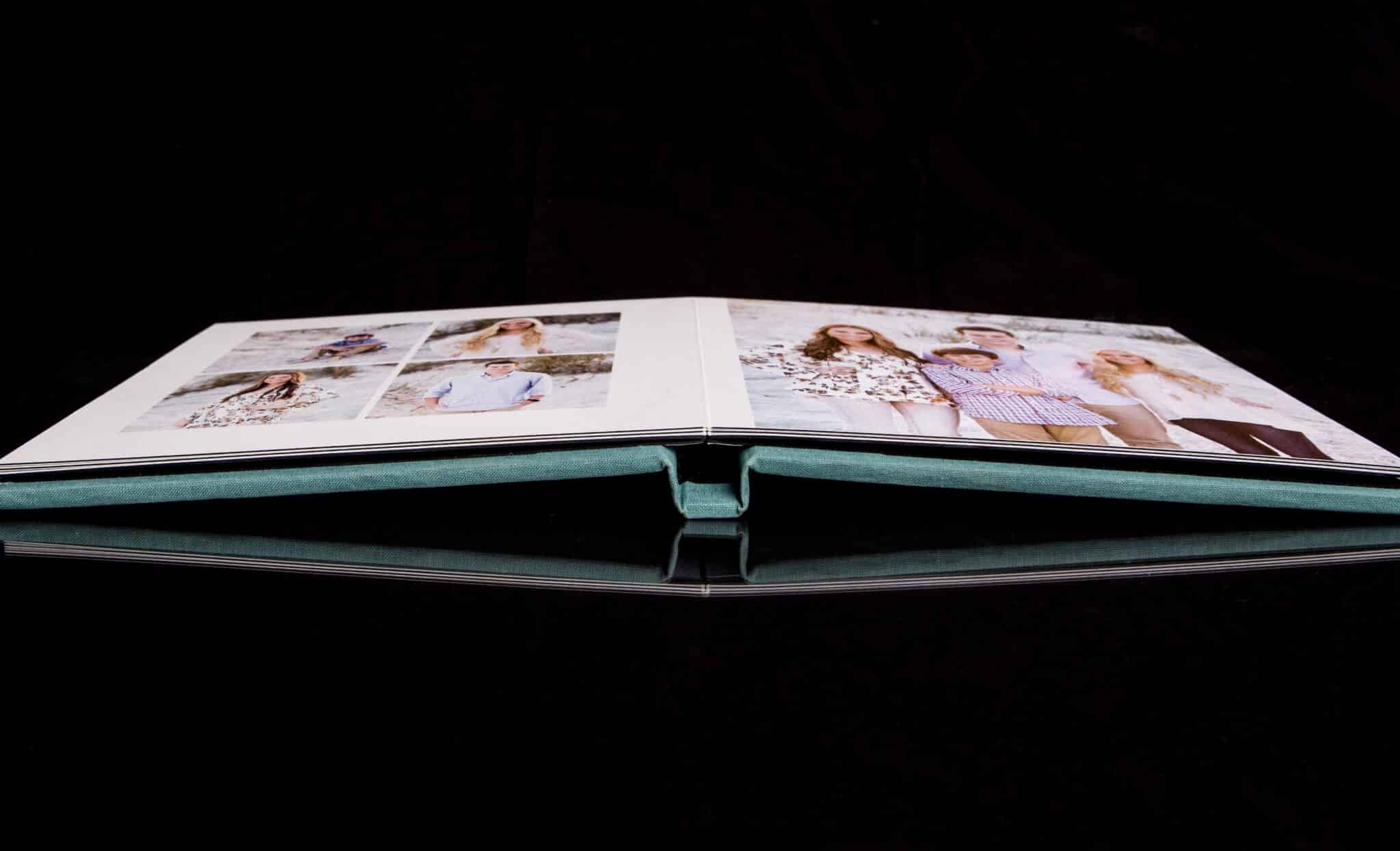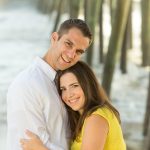 Victoria Lake
Love love love the pics Heather and Jon take! With 4 kids and a really picky mom (me, lol), his work is unbelievable! Super creative and has an eye for just the right setting. Patient with kids and knows how to catch them natural and beautiful. I would highly recommend him for all occasions; I wish he had done my wedding. We've used him for family, maternity, and newborn shoots. Thanks for our beautiful memories!!!
We contacted Hinson Photography for some vacation photos while visiting New Smyrna Beach. They were quick to respond to emails, helped us pick the most beautiful setting for our photos and got some AMAZING pictures of our little family of four! We definitely recommend them for great destination portraits!
Jennifer Hendricks
Anniversary Portrait

/
I wish I could give them a million and a half stars, and even then it wouldn't be enough. This pair of photographers, and the way they work so perfectly together has overly satisfied what I could have ever dreamed of. I got "5 year anniversary" photographs done, just as reaching a milestone in our lives. Heather and Jon captured our day with flawless and beautiful memories. Unfortunately for me, I had to reschedule TWICE and they were absolutely accommodating with everything 
that had come up with me. I can not say enough good things about Hinson photography, and for every visit to the Daytona/Flagler beach area I will use them again and again. I found Hinson at the last minute, and I will be forever grateful for their hospitable personalities. The photo session was wonderful, and Heather was continually reassuring while Jon photographed perfectly! Like I said before, I cannot say enough about this wonderful couple!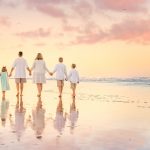 Ashli Wade Williams
I took a chance and called Hinson with very little notice. We were in town for Thanksgiving and I wasn't sure if they would even be working. Lucky for us, they were available. Our experience with Hinson was PERFECT from start to finish. Heather & John were beyond patient with our four crazy kids. The session was easy going & fun. And when we saw the finished product...wow! We were just completely blown away. We will treasure these photos for years to come. You should most definitely choose Hinson for your family beach photos!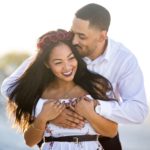 Anastasia Castro
Engagement Session

/
Hinson photography blew us away with our engagement photos! They were a million times better than we could ever imagine. We have nothing but amazing things to say about Heather. She was so kind and made us feel like models during the session lol!! Our session went a little over our time because she really cared about getting the perfect photos for our sunset shoot. She was so professional and kept it fun with our poses. If we could rate this company higher than 5 stars we definitely would! I recommend Hinson photography to everyone! You will not be disappointed! The editing of the photos are perfect!! This company is so talented and we are just so impressed by their work! Thank you Hinson photography for making our engagement photos so beautiful!! They will be treasured for life!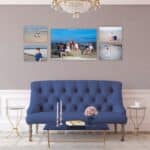 Krista Clark
Family Portrait

/
You guys were amazing and organized, especially with baby Abel! Thank you!