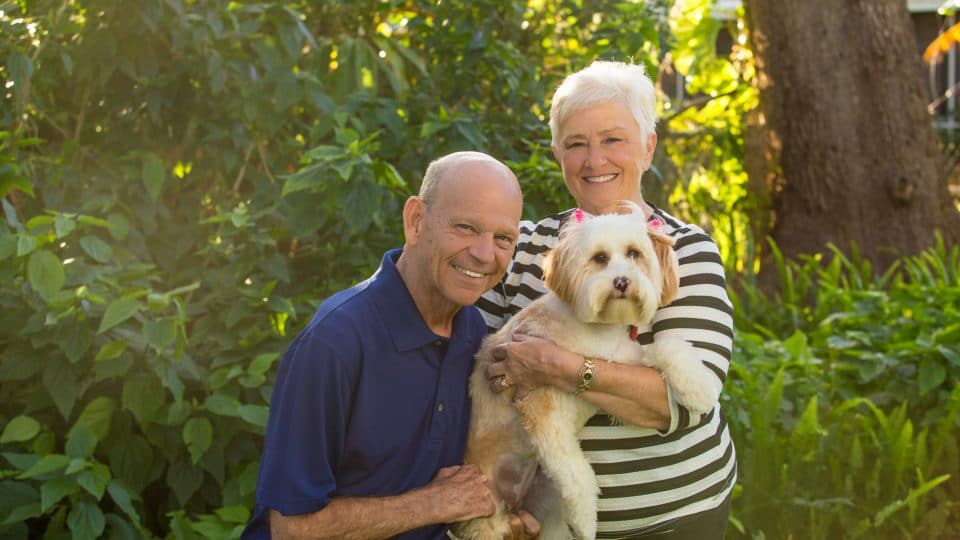 Dog Friendly Things to do in Clearwater, FL
As a photographer in Clearwater fl, we love to find dog-friendly areas to photograph and meet with clients.
Clearwater Florida is famous for its powdery white sand beaches and warm gulf coast waters. Clearwater has been named the number one beach in the United States by Tripadvisor because Clearwater attracts visitors in droves.
For other Clearwater tips, checkout things to do for families in Clearwater.
But Clearwater isn't just loved by humans, it offers plenty of fun for fur babies too!
Dog-Friendly Beaches in Clearwater
Picnic Island Beach Dog Park is located at 7404 Picnic Island Blvd. in Tampa, FL
This dog beach allows off-leash dogs to run around and enjoy the ocean breeze.
Honeymoon Island State Park is located at 1 Causeway Blvd. in Dunedin, FL
Honeymoon Island State Park is one of the best beach parks near Clearwater, FL. Dogs must be on a leash while enjoying the white sand beach and while on the nature trail. Dogs are welcome at the southern tip of the island.
There is an $8 entrance fee per vehicle and the park is open from 8am to sundown.
Dog-friendly Parks
Enterprise Dog Park
Sand Key Dog Park
Crest Lake Dog Park
Enterprise Dog Park is located at 2671 Enterprise Rd. Clearwater, FL. Dogs are free to play off-leash in the field area and there are amenities such as water stations and waste stations.
Sand Key Dog Park is located at 1060 Gulf Blvd. Clearwater, FL has different sections for small dogs and big dogs. Water station is available and Sand Key Dog Park is near the beach.
Crest Lake Dog Park is located at 201 S Glenwood Ave, Clearwater, FL. Dogs do not need to be leashed and can play freely in a fenced area. Large dogs and small dogs have separate areas at Crest Lake Dog Park.
Dog-friendly Shopping
Hyde Park Village is located in Tampa and welcomes dogs to stroll along on a leash as you enjoy this wonderful shopping area.
Doggie Cakes is a pet bakery and boutique located in Port Richey, FL . Doggie Cakes is a great place to grab a sweet treat after the dog beach. Everything is made with quality ingredients that your pet will adore. Plus, all of the treats are super cute.
One Lucky Dog is a dog boutique and grooming spa in St. Petersburg, FL. They have a "Barkery" with food and treats for your pet and they also have a wonderful selection of quality pet products available.
Dog-Friendly Restaurants in Clearwater, FL
Rumba Island Bar and Grill is located at 1800 Gulf to Bay Blvd, Clearwater, FL. This Clearwater restaurant serves Caribbean style dining and seafood. They are very welcoming to dogs and the servers are there to help you have a great experience with your pet.
Grillsmith is located at 2539 Countryside Blvd #6 Clearwater, FL and serves serves american food in a stylish environment. They have a porch that welcomes dogs.
Island Way Grill is located at20 Island Way, Clearwater, FL and serves fresh seafood with a waterfront view. They have beautiful outdoor seating with stunning views for you and your dog.
Visiting Clearwater?
Here are some Dog-friendly hotels in Clearwater, FL:
Residence Inn by Marriott
Hampton Inn and Suites
Holiday Inn Express
La Quinta Inn and Suites
Opal Sands Resort
Springhill Suites by marriott
Enjoy exploring Clearwater with your dog(s)! Being a Photographer in Clearwater fl, we love to photograph our clients with their dogs. We love that Clearwater offers so many scenic options for a dog portrait!