Best Restaurants in Ponte Vedra Beach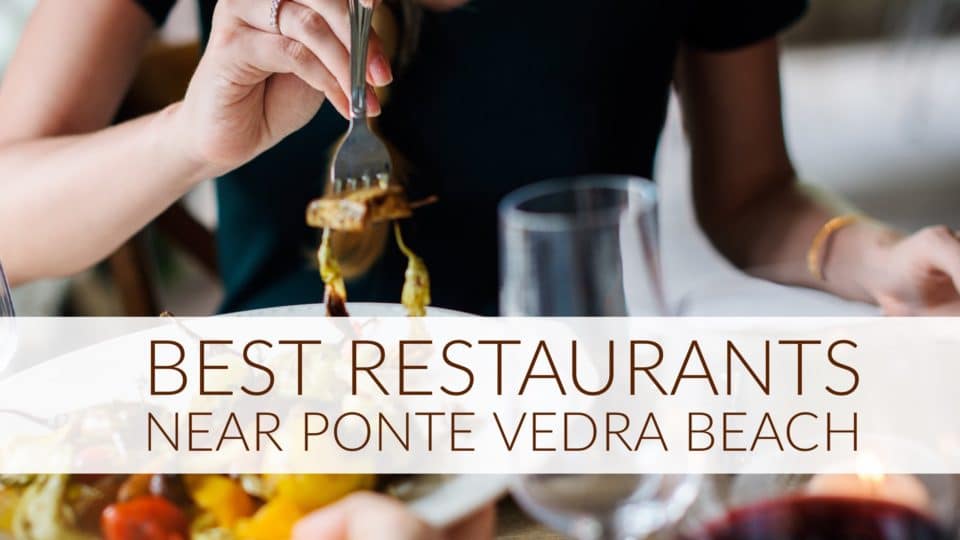 Best restaurants near Ponte Vedra Beach
Ponte Vedra is a small coastal community outside of bustling Jacksonville, FL. Best known for its lush green golf courses and world class golfing – but also beloved for its pristine beaches. You won't have to travel far but you will feel a world away from Jacksonville's urban vibes. We love being Ponte Vedra Beach Wedding Photographers because of the romantic charm that this little seaside community offers.
The tall Dunes are what we personally love about Ponte Vedra Beach. There is just something about towering sea oats that make you truly feel like you have escaped to paradise.
You can expect to be pampered in this little coastal gem with fine dining and luxurious leisure options. Check out our favorite restaurants in Ponte Vedra Beach, FL.
Restaurant Medure
Fine dining along Ponte Vedra's sandy quartz coast with an extensive wine selection. The service here is impeccable and food is rich with distinctive flavor. Delight in the hand cut pasta and experiencing the romantic ambiance. Certainly a date night must in Ponte Vedra Beach! We love the romantic atmosphere as Ponte Vedra Beach Wedding Photographers.
We loved the creative menu and the locally inspired dishes with a world class touch!
Eleven South Bistro
Experience seafood at its finest just a few miles away in Jacksonville Beach. Treat yourself to Eleven South Bistro's impeccable service and exquisite entrees. The service was just incredible and valet at lunch is a treat. You have to try the cheese board as a delicious appetizer!
Ruth's Chris Steakhouse
This upscale steakhouse is warm and inviting. The service is exceptional and the ambiance makes it the perfect place to celebrate. Try the crab stuffed mushrooms to start with and enjoy a steak that is cooked to perfection!
What are your go-to restaurants in Ponte Vedra Beach? Let us know what your experiences were like! Have you been to any of these restaurants near Ponte Vedra Beach? Let us know what you liked the most about them! Ponte Vedra is one of our personal favorit beach getaways but check out our Orlando Photographer approved beaches near Orlando.