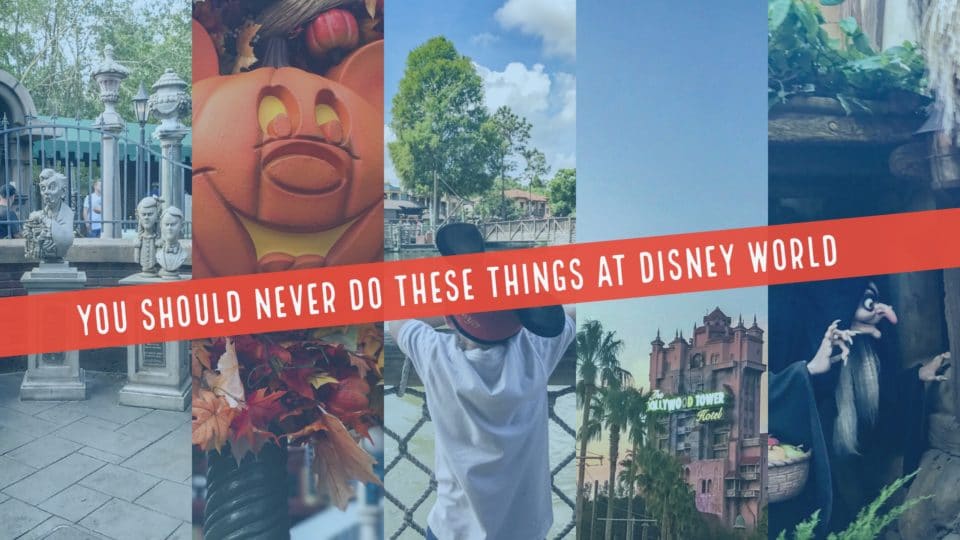 Things You Should NEVER Do During Your Disney Vactation
When Visiting Disney world you will find so many ideas and planning guides to help you plan the best trip! As Orlando Portrait Photographers, we wanted to take a few moments and tell you a few things to NOT do at Disney world!
Not make fast passes
First things first! Never go without fast passes set up! Disney basically hands you 3 free skip the line passes when you purchase your tickets. Take advantage of it! We made the mistake one time of going during spring break and we didn't make one single fast pass. Without saying too much, the trip wasn't as magical as we had hoped. Fast passes can save you at least 3 hours of waiting. In the Florida Sun this is a life saver!
Only eat at park restaurants
When it comes to dining, don't feel pressured to only eat in the 4 main parks! The resorts surrounding the parks are filled with tons of delicious options! Not only are they themed, they are a great way to escape the hustle and bustle of the parks. Check out Boma at the Animal Kingdom Resort or Ohana at the Polynesian Resort!
Not pack bottled water
Florida is hot, and if you have to wait in line for your favorite coaster, you want to stay hydrated! Do not forget to pack a cooler filled with frozen water bottles, they stay cold and will be so refreshing while you wait. You can also pack snacks or your lunch! A great way to save time!
Leave no time for breaks
While it's important to plan your trip out, do not over schedule yourself! It's so easy to forget you are here to relax and enjoy the family. It's ok if you have free time scheduled to check out your resort pools or stay in the room! We promise you, this will be the best choice you will make! The magic will be so much more enjoyable with a well rested mom & dad!
Do not assume you know what your family will want to do. Have a family meeting and ask them! This will get everyone excited for the trip! It's so much more enjoyable when the whole family has input. Disney has something for everyone!
Forget to Take Photos
As as an Orlando Photographer, we know how important capturing your vacation memories really is. Do not miss out on Disney's PhotoPass! We have talked about the best spots at Magic Kingdom for photos and we can't say enough positive things about Disney Photopass! It's an incredible value and it's always nice to leave photography to the professionals. You will find so many photo opportunities you cant get anywhere else! We recommend bringing a back-up battery for your phone so you also have a camera with you all the time for those candid moments.
A huge tip, do NOT leave right after fireworks! If you are planning on watching the show, stay around till closing. If you leave right after you will have a wait that is as long as you could have been enjoying more rides. If you don't mind missing the fireworks, leave right before them. The exits will be empty and you catch them from the monorail.