Baby Beach Essentials | New Smyrna Beach Family Photographer
Beach Essentials for Babies
Everything You Need at the Beach for Baby
Disclosure: Some of the links in this post are affiliate links and as an Amazon Associate I earn from qualifying purchases at no extra cost to you.
We have all been there. We either pack way too much, or miss something vital.Like, pajamas. Don't forget to pack pajamas on vacation. I learned the hard way.Thus, this is NOT a laundry list of not-so-essential baby essentials.This is the list of stuff you actually need to bring for a beach day with baby. Straight from a New Smyrna Beach Family Photographer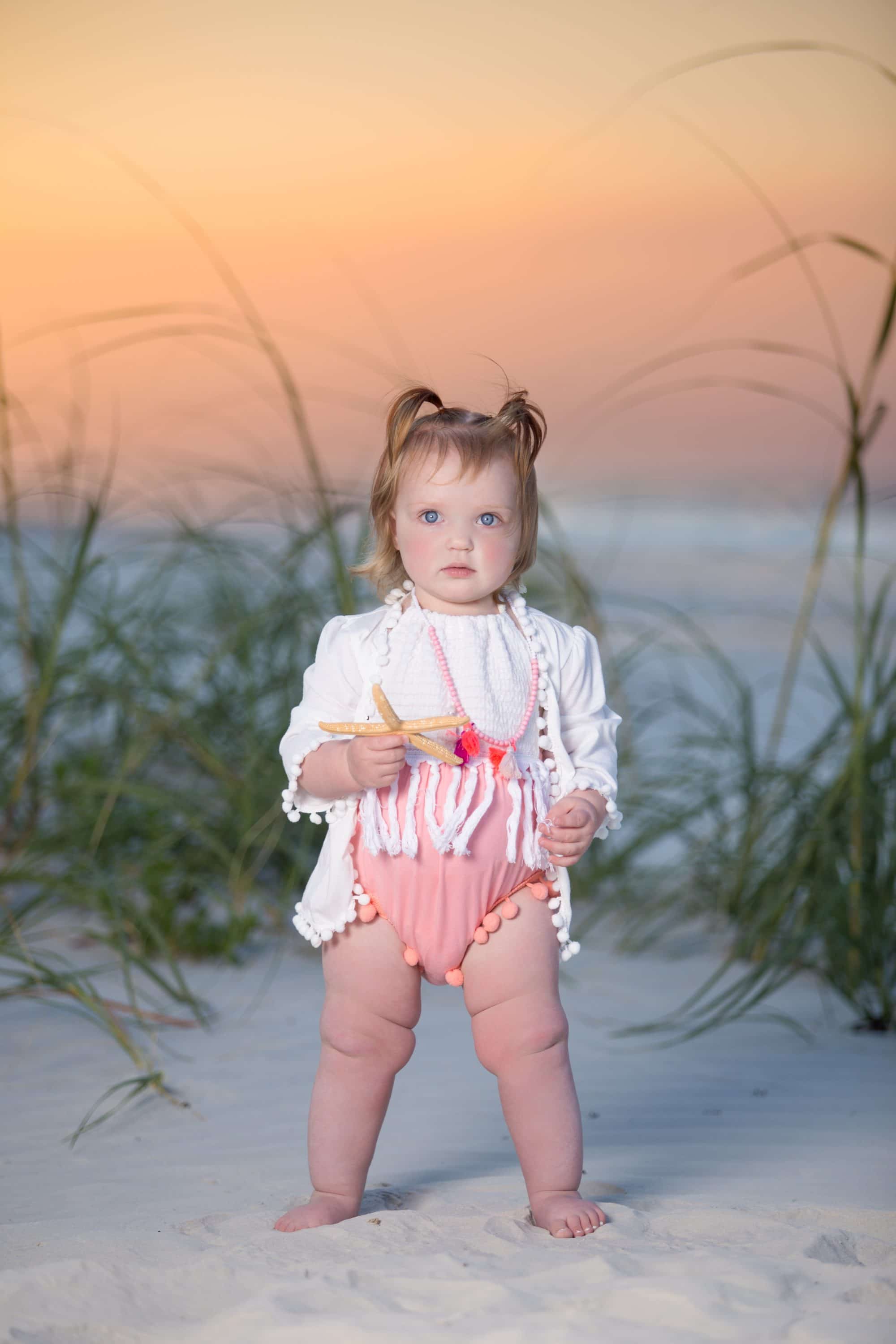 1.) Sun Protection
For a Florida girl, I am exceptionally horrible at applying sunscreen. That's why I am so thankful for rash guards and sun hats. We literally keep sun hats in the car, just in case.
Combined with a good sunscreen, your baby will be well protected from the sun.
With babies and kids, not all sunscreen is created equally.
We use Banana Boat Kids Sport Broad Spectrum Sunscreen Stick , Our son loves it, he calls it "big boy sunscreen" because it is so easy to apply!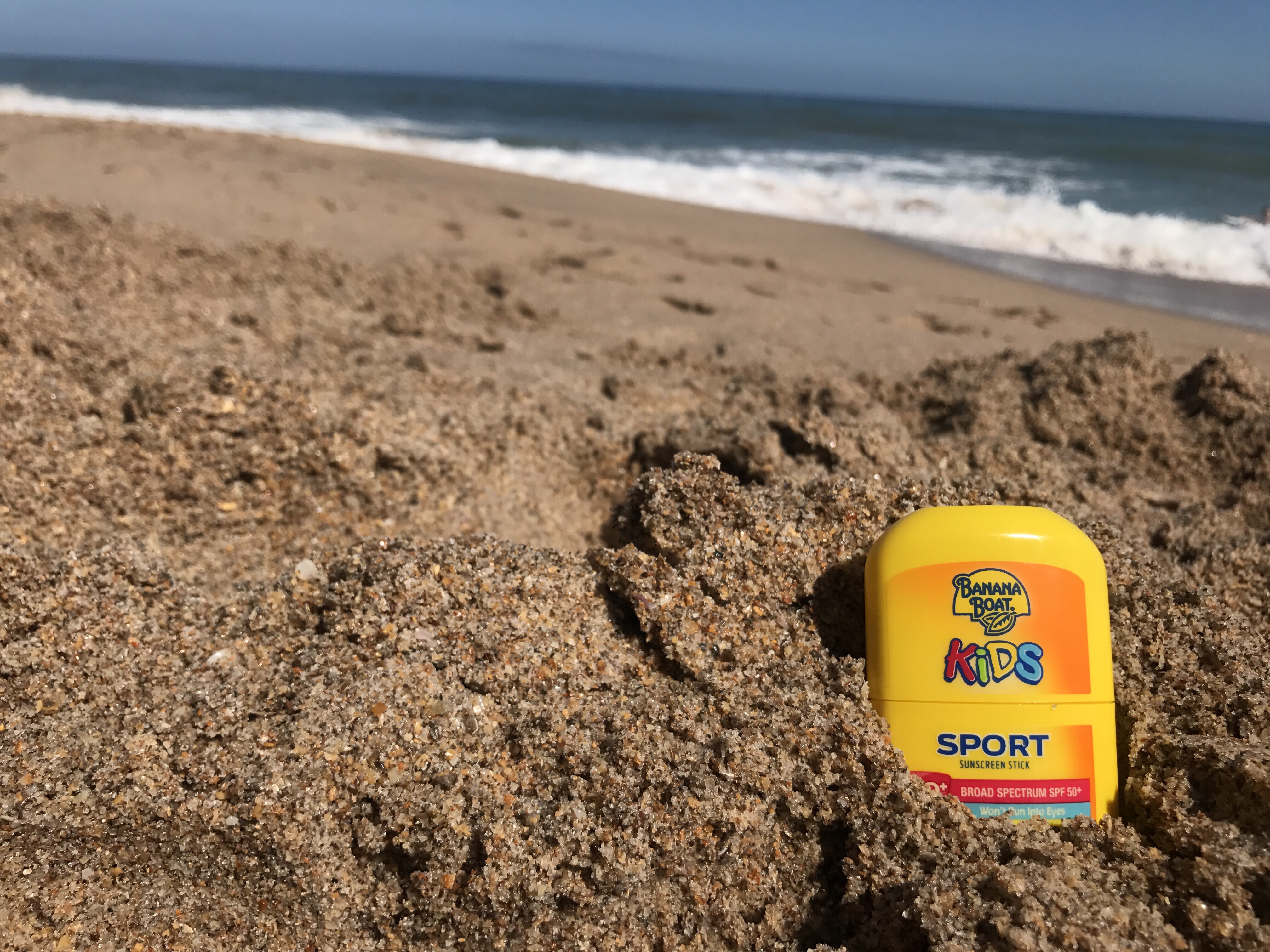 2.) Pop-Up Beach Tent
Our clients LOVE Pop up beach tents. They are easy, light and keep baby out of the sun & sand.
Pack n' Plays are great too, just a little heavier.
3.) Beach Toys
If you are coming to New Smyrna Beach, grab a boogie board! The waves are so much fun to play in.
Did anybody else watch sand castle contests as a kid? Incredible right? I still wish I could do that.
We found a pyramid shaped sand mold that we have so much fun with. Maybe we are not pro-level sand castle status yet – but we still have fun!
4.) Swim Diapers
Need I say more? No one wants a mushy diaper.
5.) Baby Powder
Since we can drive on the beach in New Smyrna, we get a lot of sand in our car.
I love sticking my toes in the sand but sand can be almost as frustrating as glitter to clean. Am I right?
Baby powder magically removes wet sticky sand from tiny toes. Especially tiny toes that are terrified of the showers and rinse of stations.
6.) Snacks & Water
When our son was 1 we bought a Tommee Tippee sippy cup and never looked back.
It never leaked. Plus, it was easy to clean. Win-win.
And once our son started solids, we bought a little snack cup like this Munchkin snack catcher. It was also super handy at preventing fruit puffs from getting everywhere.
7.) Lightweight Blanket
We received Aden + Anais baby blankets as a gift. I am still so thankful for that gift!
They are so versatile and breathable. Perfect for the beach.
8.) Hooded Towel
Besides the fact that these are totally adorable – they are actually really useful too. They stay on babies and kids much more easily!
9.) Wagon
If you have a long trek ahead, a beach wagon is perfect. My sister-in-law loves hers!
Make sure you get a heavy duty sports wagon, so that the wheels hold up on the sand.
10.) Wet Bag
Re-use an old plastic bag for wet (and sandy) clothes.
Have fun!