Orlando Portrait Photographers | Disney Height Guide
Height Guide to Disney World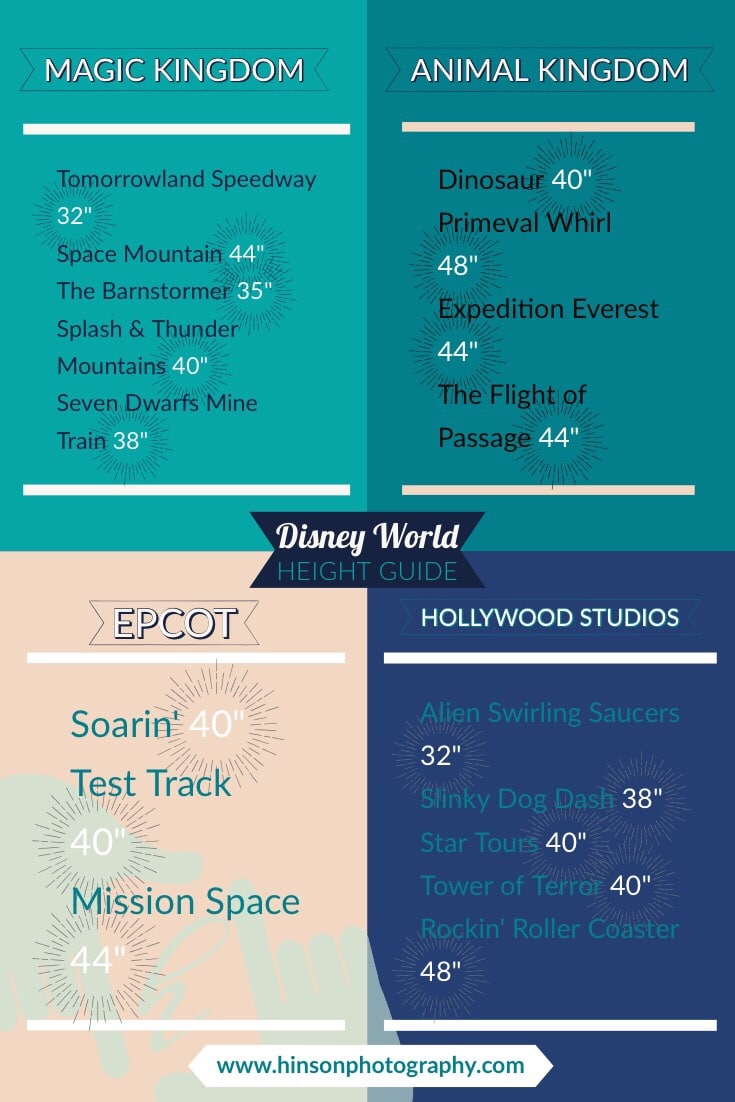 Are you planning a trip to Disney world and want to make sure your children are tall enough for certain attractions? Well you have come to the right place! As Orlando Portrait Photographers, we LOVE going to Disney. We can remember hoping our little guy would be tall enough for Splash Mountain.but….Now our big 5 year old can ride Space Mountain! They grow up sooooo fast 😭
Family Friendly
We love Disney World for many reasons, one of them being how many rides the little ones can enjoy.
Pooh Sized Rides
Sometimes being "pooh" sized can present a problem, Jon (Me) being 6'4" and eating one too many churros knows a thing or two about that.
Which Rides Can Your Little One Enjoy?
We are listing height requirements and a general idea for pooh and friends.
We have chosen to break down by park for easy planning. If we do not list a ride, that means anyone can ride, including babies!
Magic Kingdom has the most rides for the whole family! Very few have height requirements.
Tomorrowland Speedway 32″
For Tomorrowland speedway you need to be 32" tall to drive with an adult and 5′ 4″ to drive on your own. This ride is a lot of fun, it reminds me of a simple go kart with an easy going cruise around the track. Our son LOVES this ride, fast passes are usually available day of for this attraction.
Space Mountain 44″
Space Mountain is a thrilling dark roller coaster type ride. The height requirement is 44".
When our son was finally tall enough to ride, the cast member was kind enough to give us a fast pass to celebrate.
Pooh might find this to be a little tight but its completely possible!
The Barnstormer 35″
The Barnstormer has a height requirement of 35" and it will have you flying high! This kiddy coaster is anything but! You will be surprised at how fast this ride goes. It's so much fun! A little tight fitting but completely doable!
Splash Mountain & Thunder Mountain 40″
The two we love the most, Big Thunder Mountain and Splash Mountain both have a requirement of 40". Both have plenty of room for pooh AND his honey. LOL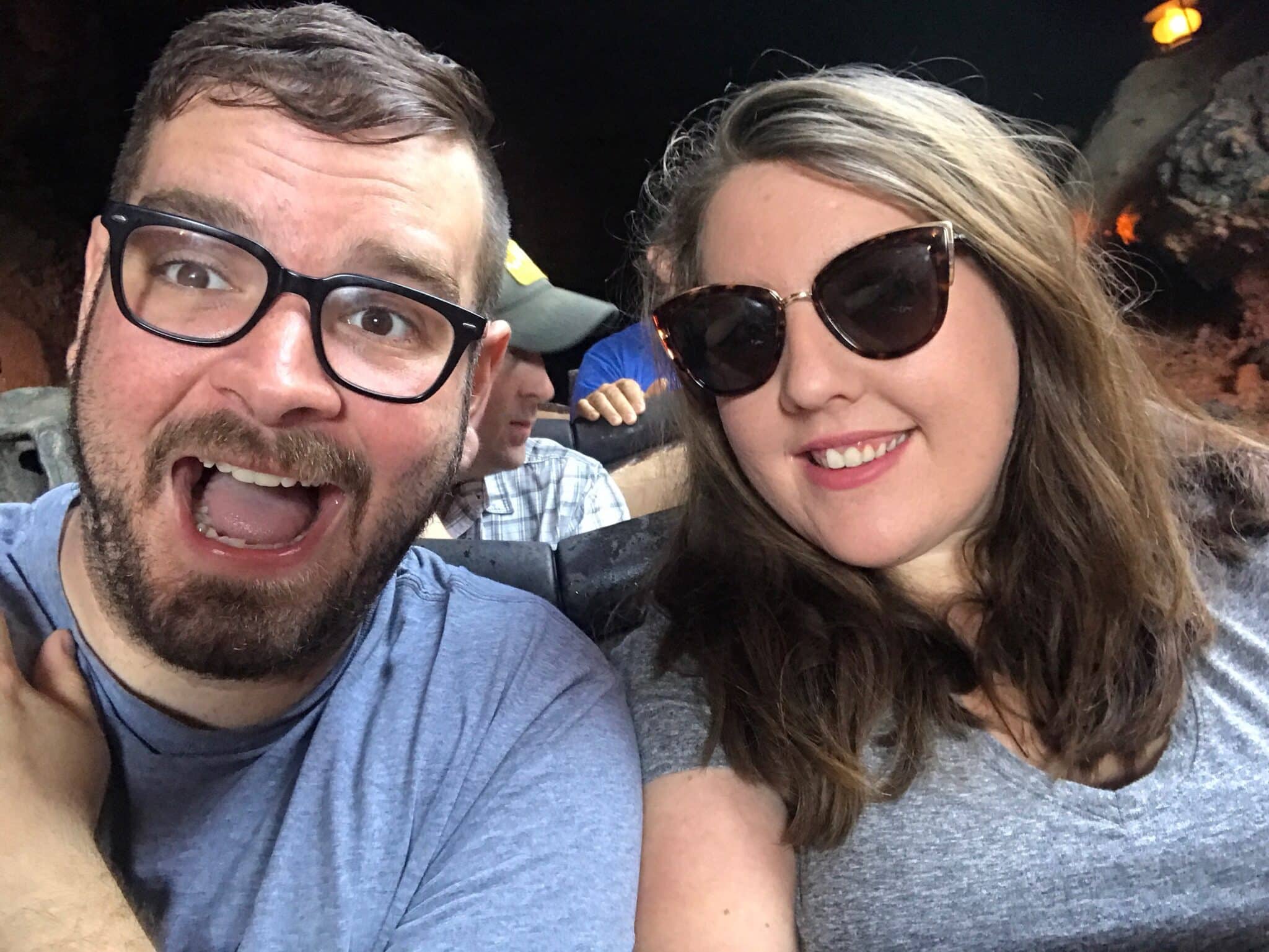 Seven Dwarfs Mine Train 38″
Seven Dwarfs Mine train is 38" this family coaster is just amazing! The theming is out of this world, the coaster is so smooth, the amazing photo and video from the ride just makes it all worth while! The latch can be a bit tight but again, no problems!
Epcot
Epcot only has a few rides and three of the rides have height requirements. All of the rides are pooh approved, in our opinion. Be sure to check out Nemo, its so beautiful and the line is one of our favorites at Epcot!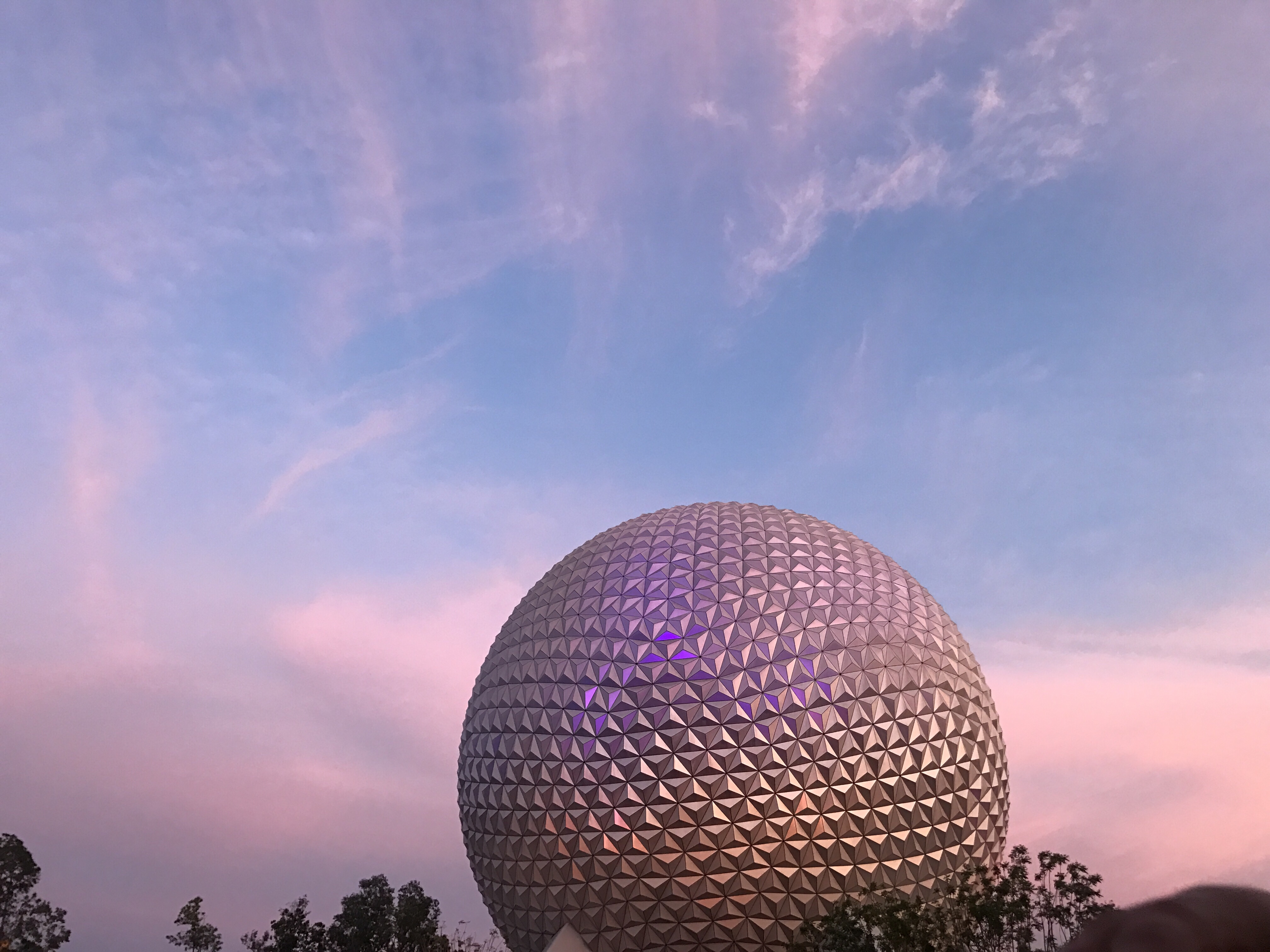 Soarin' 40″
Soarin' has a requirement of 40", you will go flying all over the world enjoying the sites and smells. This ride is just amazing!
Test Track 40″
Test Track has the same, at 40". Its so fun designing your vehicle and getting to race you peers! Careful getting in your seat, this loading is LOW.
Mission Space 44″
Mission Space has a requirement of 44" they have two types of missions, both are fun, one is just easier if you easily get motion sickness.
Hollywood Studios
Hollywood Studios is really making a great impact on the Disney experience! We love this park and the great old vibes.
Alien Swirling Saucers 32″
Alien Swirling Saucers is brand new for summer 2018, it has a requirement of 32" and will have you laughing the whole time!
Slinky Dog Dash 38″
Slinky Dog Dash also new is one of the funnest family coasters! The theming in the line que and the ride it self just makes you feel like a toy. The requirement is 38".
Star Tours & The Tower of Terror 40″
Star Tours and The Tower of Terror both have a requirement of 40", Pretty comfortable!
Rocking Roller Coaster 48″
Rocking Roller coaster can be tight for pooh but is completely manageable! As long as you are 48" you are good to go!
Animal Kingdom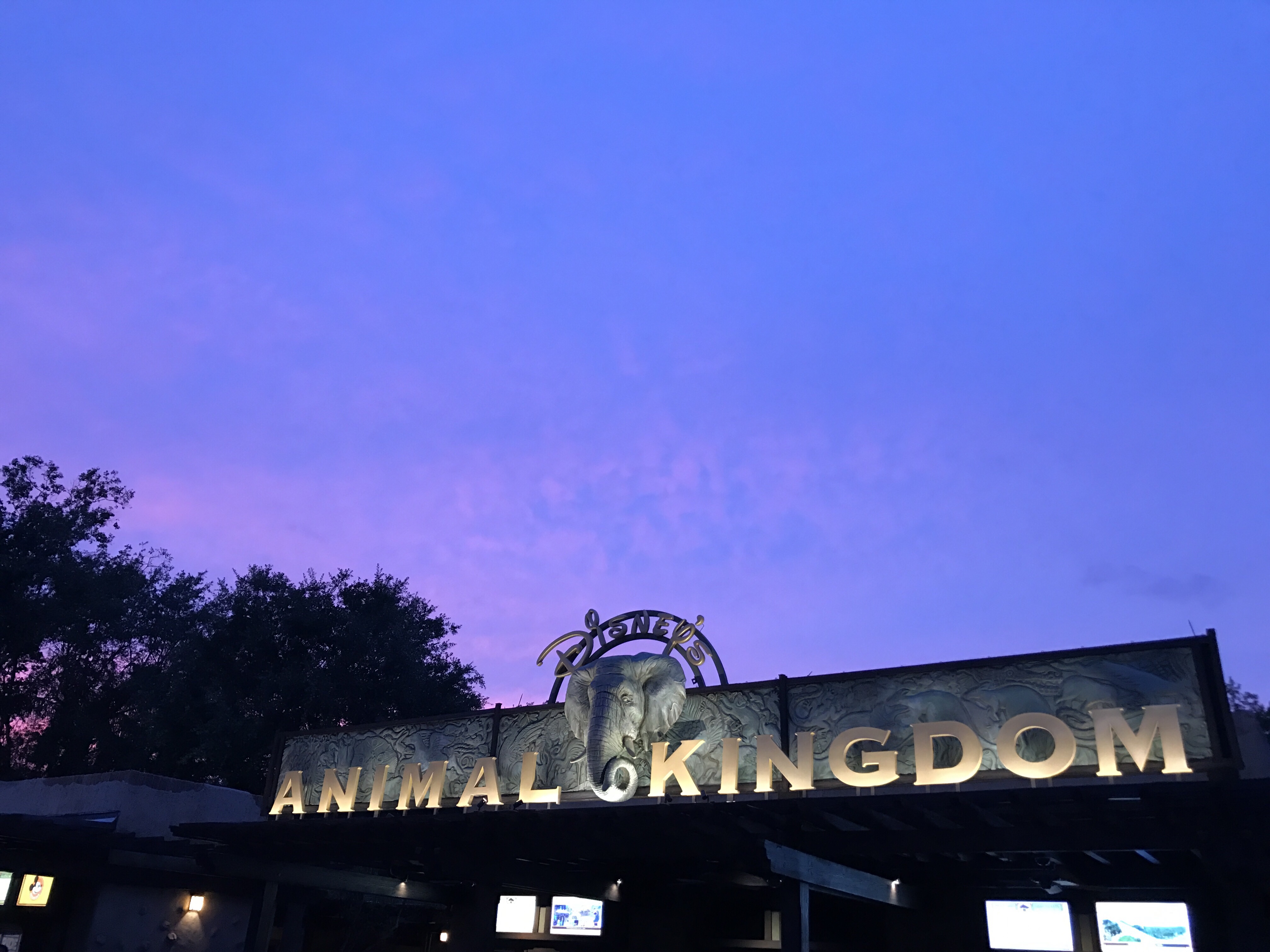 Animal Kingdom is not a zoo! With so many rides and show this park is one of our favorites. A few of the rides do have height requirements.
Dinosaur 40″
To ride Dinosaur you must be 40" tall! This ride will scare even the most fearless people! Its dark, loud and amazing! Plenty of room to move around and duck from the scary dinos!
Primeval Whirl 48″
Primeval Whirl will spin your head right round! You must be 48" tall or you'll have to wait to go back in time!
Expedition Everest 44″
Expedition Everest has a requirement of 44", this is our son's favorite ride here! He loves it, the first time he rode it was asked what his favorite part was, he replied he had to ride it agin to come up with a answer(sneaky)
The Flight of Passage 44″
The Flight of Passage ride is amazing! You do have to be at least 44" tall to ride. We highly reccomend trying the seat out before you ride.
Its kinda like a motorcycle and you do get strapped in behind your calves. If you fit its fine, we have heard some people being rejected and that could be upsetting. Its tight no matter your size, but its better to be safe.
Plan Accordingly
All of of these rides are so much fun! Its a lot easier going in with a plan so you don't get your hopes up and have to disappoint your child while trying to get in line or missing a fastpass because they are not tall enough.
Disney has high standards for saftey, sometimes even if you do meet the height, you will get pulled aside multiple times while in line to make sure you meet them. Its important to not get mad about this, instead thank them for taking your safety serious.