Beach Session in Blue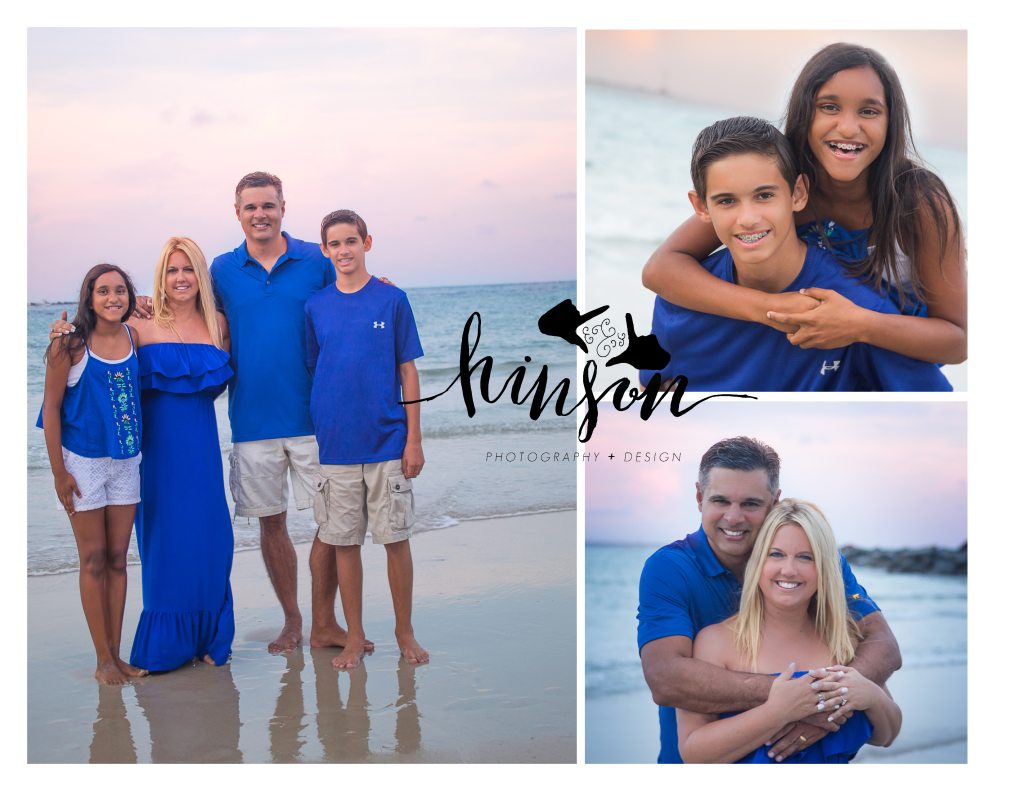 There is no doubt about it. New Smyrna Beach is a beautiful place to live and on most days we remember to not take that for granted.  When the sun sets and the waves are rolling in there is almost no better place for an ethereal portrait session. If you vacation in New Smyrna Beach please do not hesitate to contact us to schedule a portrait session – you will be so happy that you did!
It probably isn't a secret that my favorite color scheme is some variation of blue and orange. It just never fails. I love the way the oranges and pinks in the sky complemented this family's wardrobe. They were a blast and we are so happy we were able to send them off with some beautiful portraits for their walls!