Blue Springs Portrait Session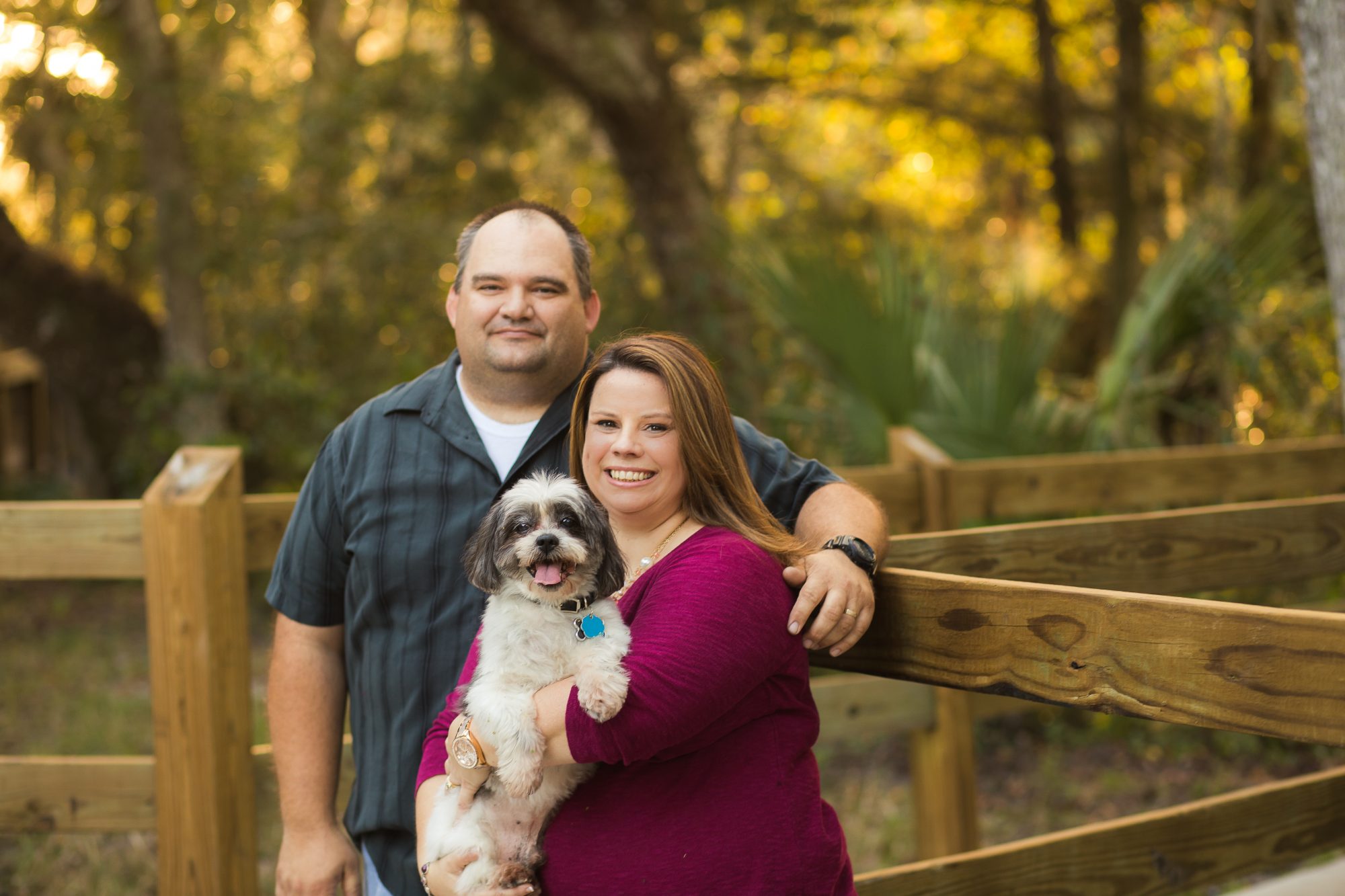 One aspect of our job that we repeatedly talk about adoring is meeting wonderful new clients. Nothing about our job is boring or repetitive & that is one of the reasons we love it so much. The location this client chose was a breath of fresh air because it was a location that we had never done before.
Dogs also make everything more fun and this cutie was no exception. He was easier to pose and direct than most toddlers, not kidding!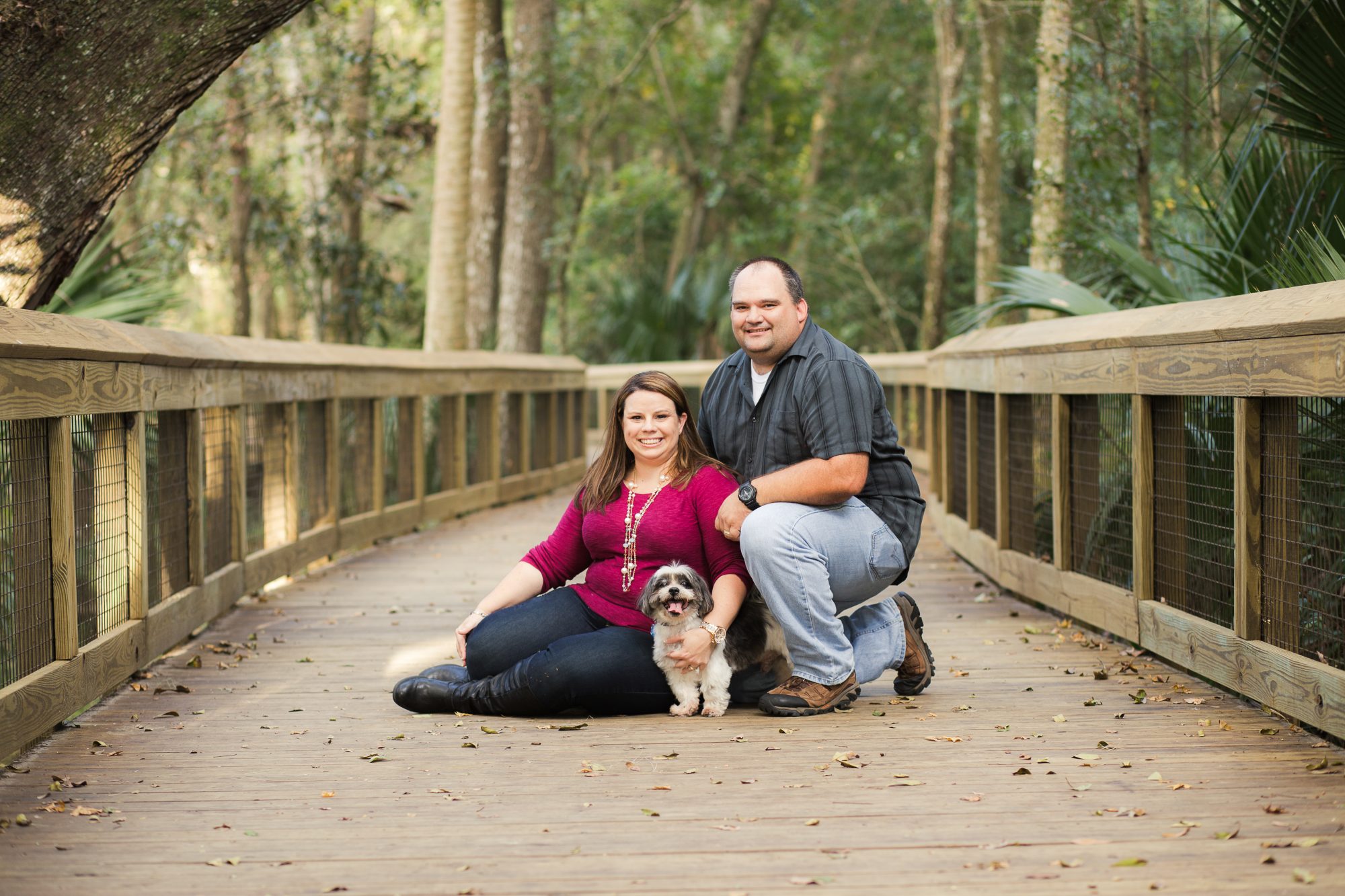 As a Daytona Beach Photographer, we meet so many clients who are visiting the area because of the beautiful beaches. When you live & work right in New Smyrna Beach it is easy to forget about how beautiful Florida is in other locations. It was a nice change of pace to go spend some time at Blue Springs State park.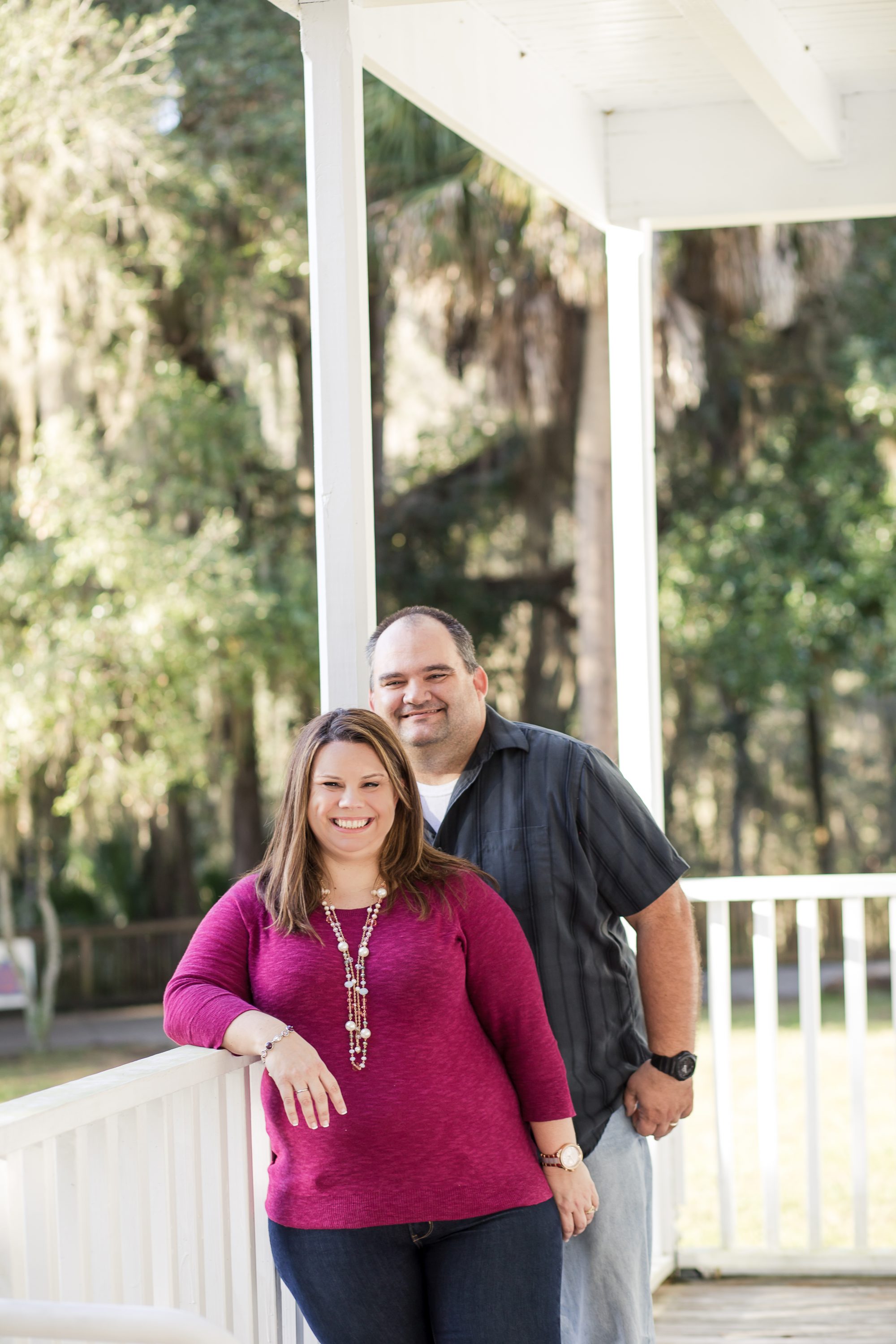 We have had the opportunity to photograph sessions in a variety of locations this month and we are excited to begin traveling for portrait sessions. If you would like to book a session then please contact us for more information!