Jacksonville Family Photographer | Linen Image Folio
Introducing linen portrait folios
This linen folio is simple, elegant & clean. It's the perfect addition to your portrait collection or a gift that will bring on the happy tears! Adding a bright white mat to a vibrant print looks stunning.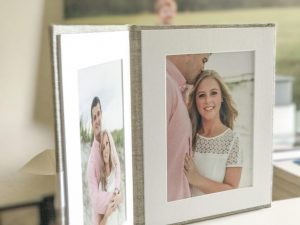 Couple beautiful mats with the natural texture of linen and you have a match made in heaven. The image folio is about the size of an 8×10 and holds 5×7 prints. Which makes perfect use of those smaller prints! It has such an organic feel and compliments any decor.
We love offering these portrait folios because they make distinctive keepsakes.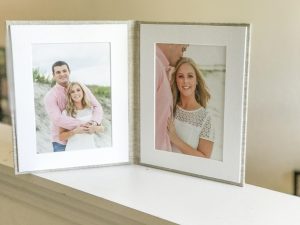 Plus, they are just so pretty. Display them on a book shelf or lay them out on the coffee table to enjoy with friends and family. It's an easy way to highlight a couple of your favorite small prints. If you travel a lot for work, they are great to bring along with you to warm up any temporary space!
Portrait folios are also amazing gifts. WHO wouldn't want one of these beauties? Definitely a gift that mom will swoon over. Just don't forget to treat yourself to one as well! As a Jacksonville Family Photographer, we are always excited to share these gorgeous products with our clients.