Kissimmee Bernie Sanders Rally
Wow, it has been way too long since our last blog post. So much has happened. It's been a bit of a rough week here at the Hinson household. I have been battling a toothache and am now recovering from oral surgery – feeling much better! So, I plan on catching up this weekend on some long overdue blogging.
We were able to get a media pass for the Bernie Sanders rally in Kissimmee. Anytime you get an opportunity to photograph an event like this, it is so exciting. We wanted to share some of our coverage from the Bernie Sanders rally in a special blog post. It was incredible to document such a vast crowd of passionate folks as they waited for Bernie Sanders to arrive.
Regardless of who you are voting for it was hard to deny that the energy was palpable among this crowd. It was incredibly hot and many many people had arrived hours early to wait in the hot sun. While the crowd was literally feeling the bern volunteers passed out bottled water to cool everyone off a bit. Despite the heat the morale was full of excitement and passion.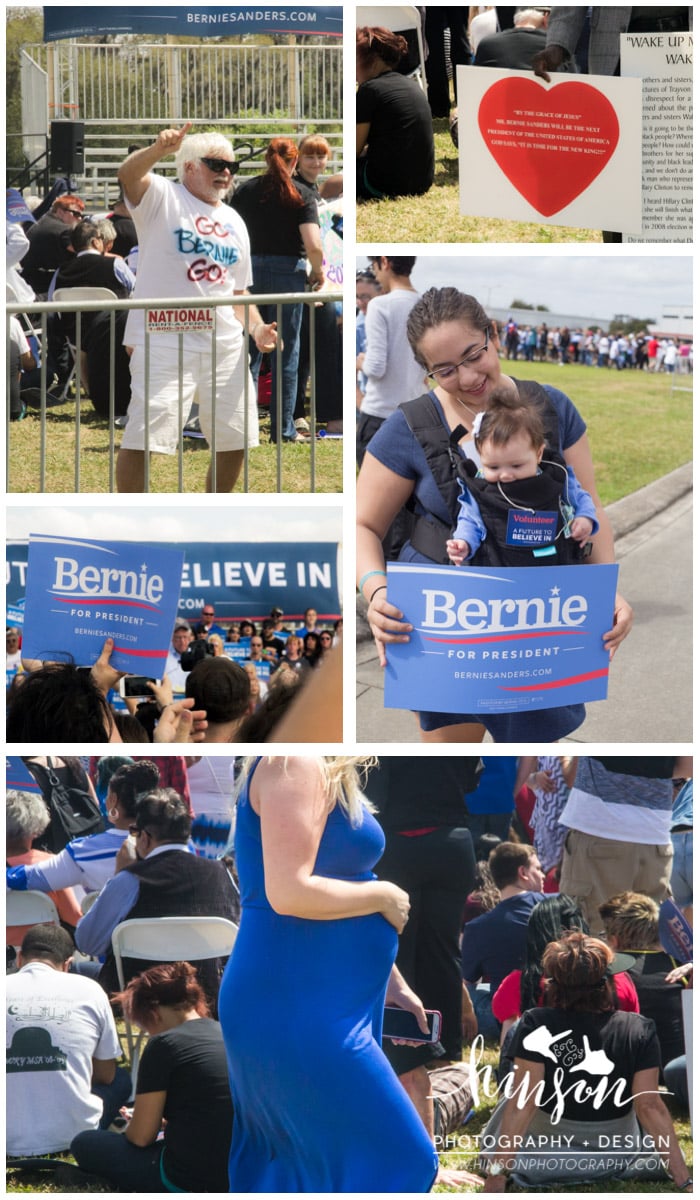 There was definitely a family friendly atmosphere among members of the crowd who came out to show their support. And I think I found the cutest volunteer ever hanging out with her momma. People of all ages and walks of life  filled in around the stage patiently waiting with their signs, t shirts and lots of sunscreen.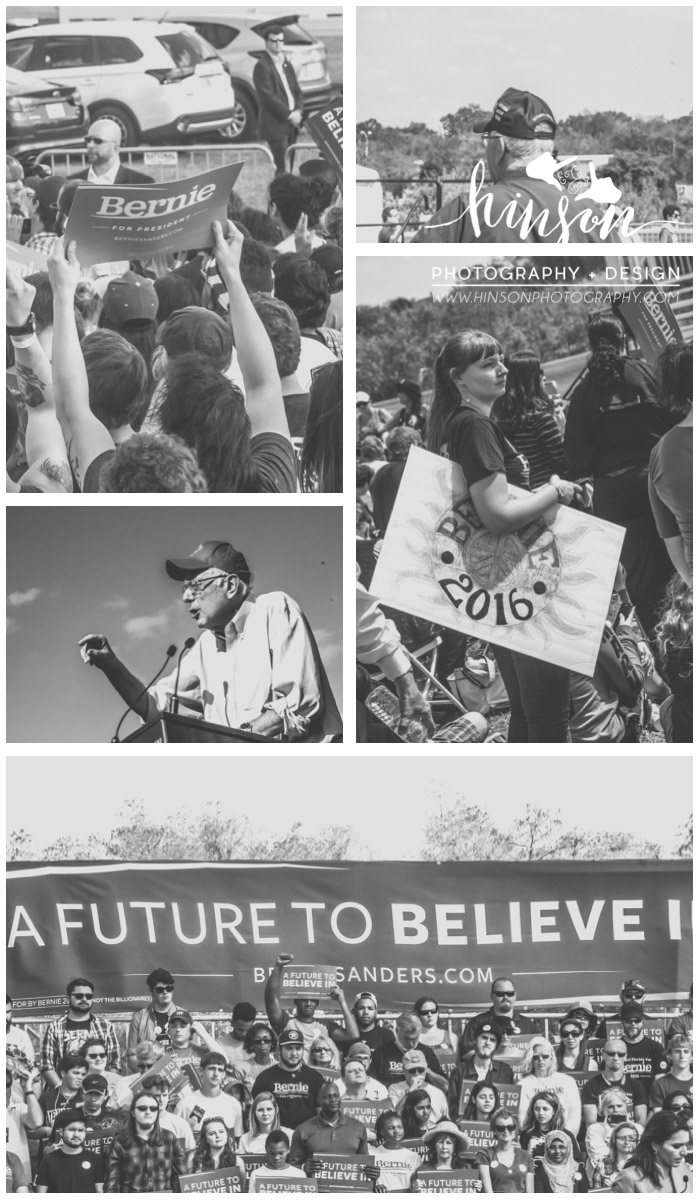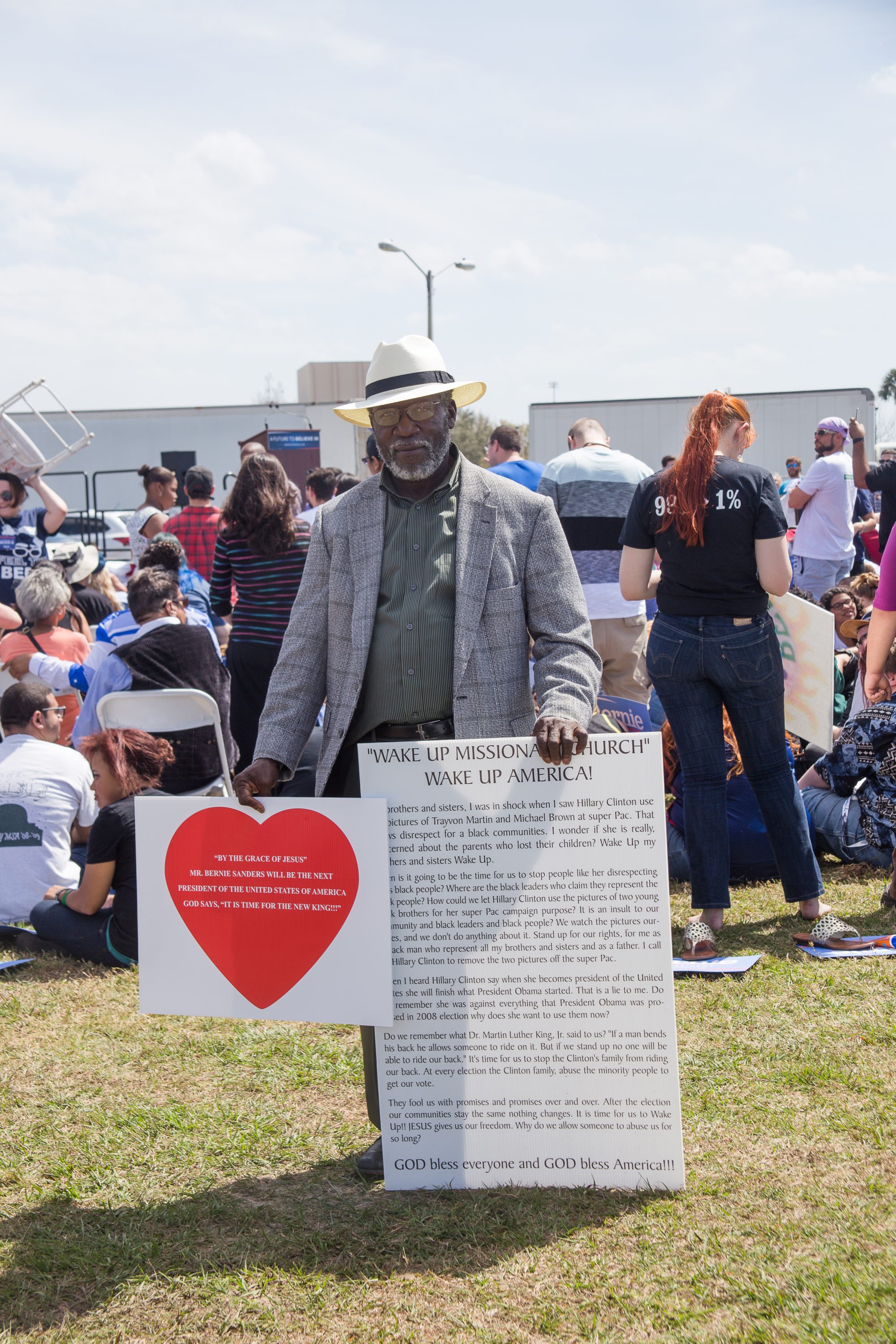 Once Bernie arrived it was impossible to ignore the roar of this amazing crowd as he walked up on stage. He spoke with conviction and passion as the crowd cheered him on. Overall we are thrilled that we had an opportunity like this. Despite getting a serious farmers tan sunburn, I would do it again in a heartbeat.
*Hinson Photography is not affiliated with any particular political party or candidate and we prefer to keep our personal opinions private *