Ormond Beach Photographer | Dunes Park Engagement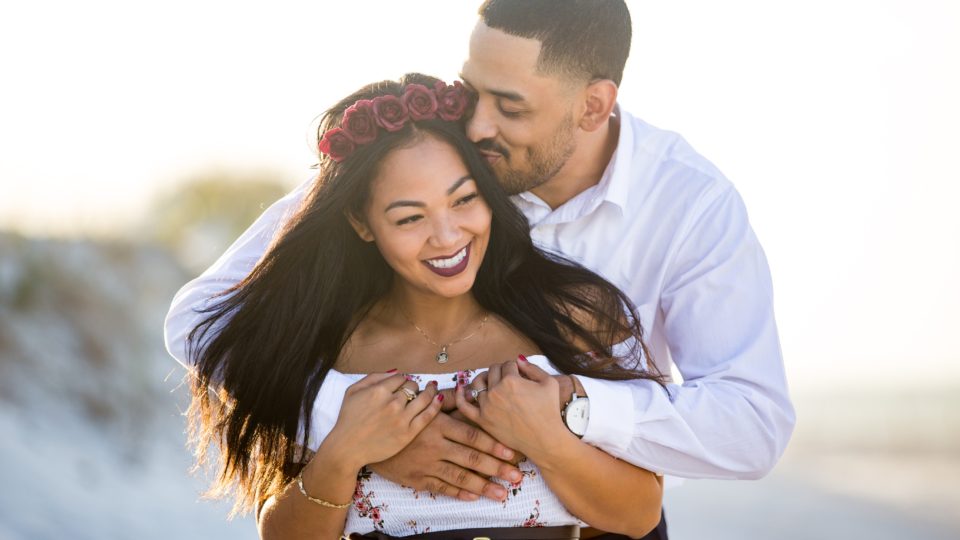 What's better than going to the beach? Going to the beach with your dog! Smyrna Dunes Park is literally breathtaking AND you can bring your dogs.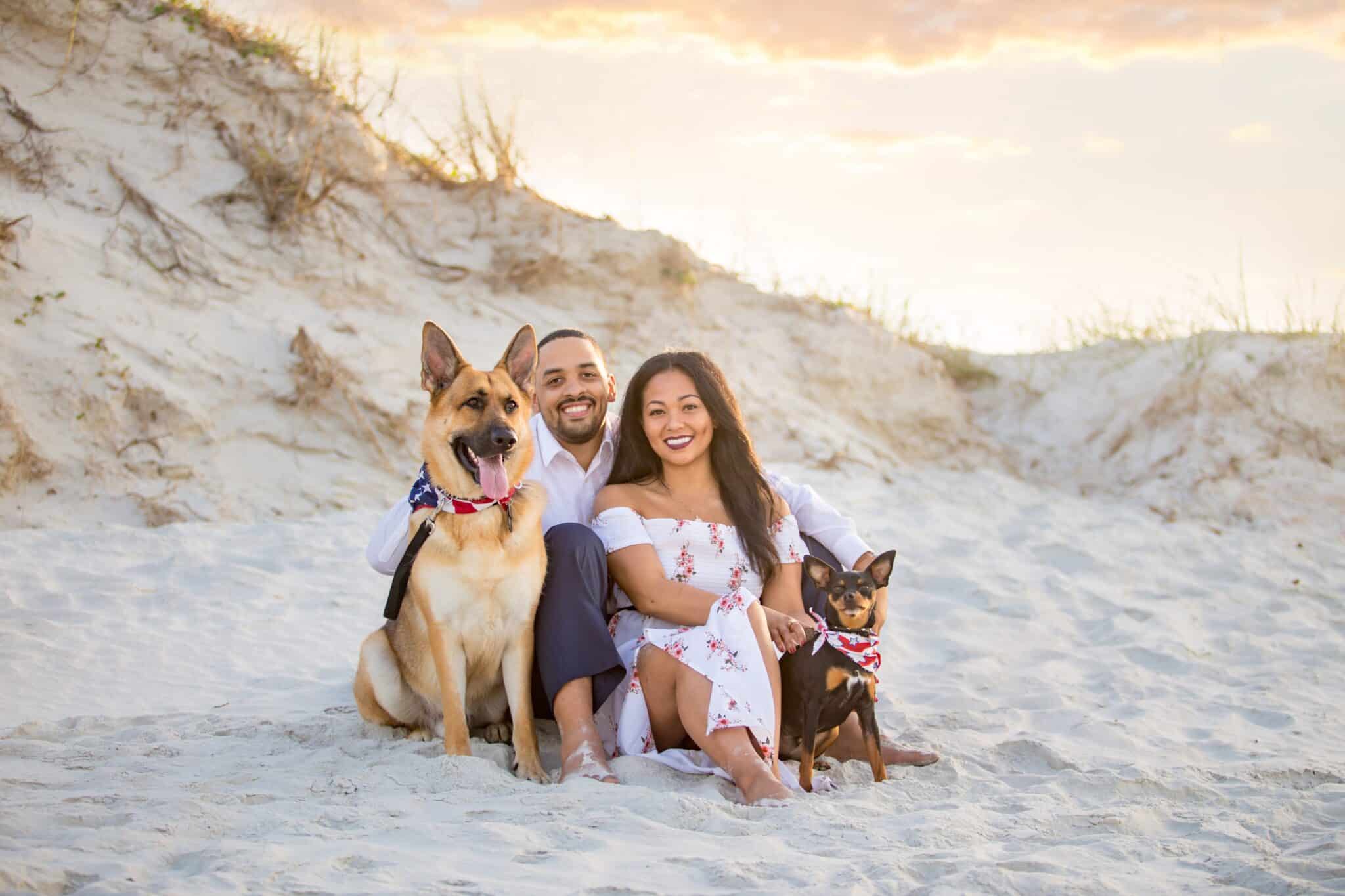 So, when this soon to be bride said she wanted to bring their fur babies…. I knew Dunes Park was perfect. As Ormond Beach Photographers, we absolutely love photographing adorable engagement sessions because:
We adore fairytales
We love creating incredible sunset portraits for couples
They are soooooo romantic
We know we are creating something they will cherish foreverrrrr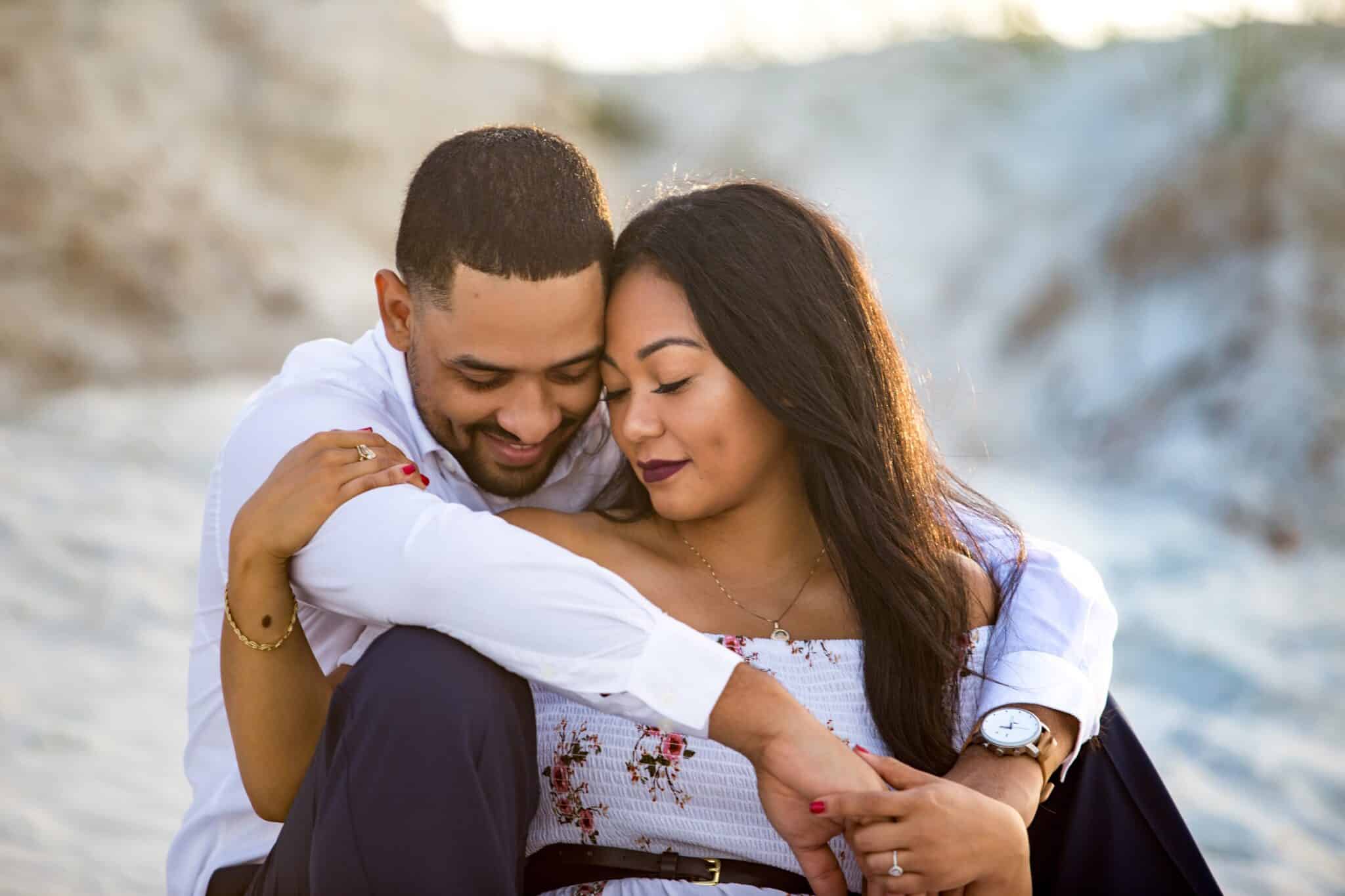 This particular couple is insanely beautiful, am I right? And they were so much fun too. Totally rocked rock climbing (see what I did there?) and ocean spray, like champs!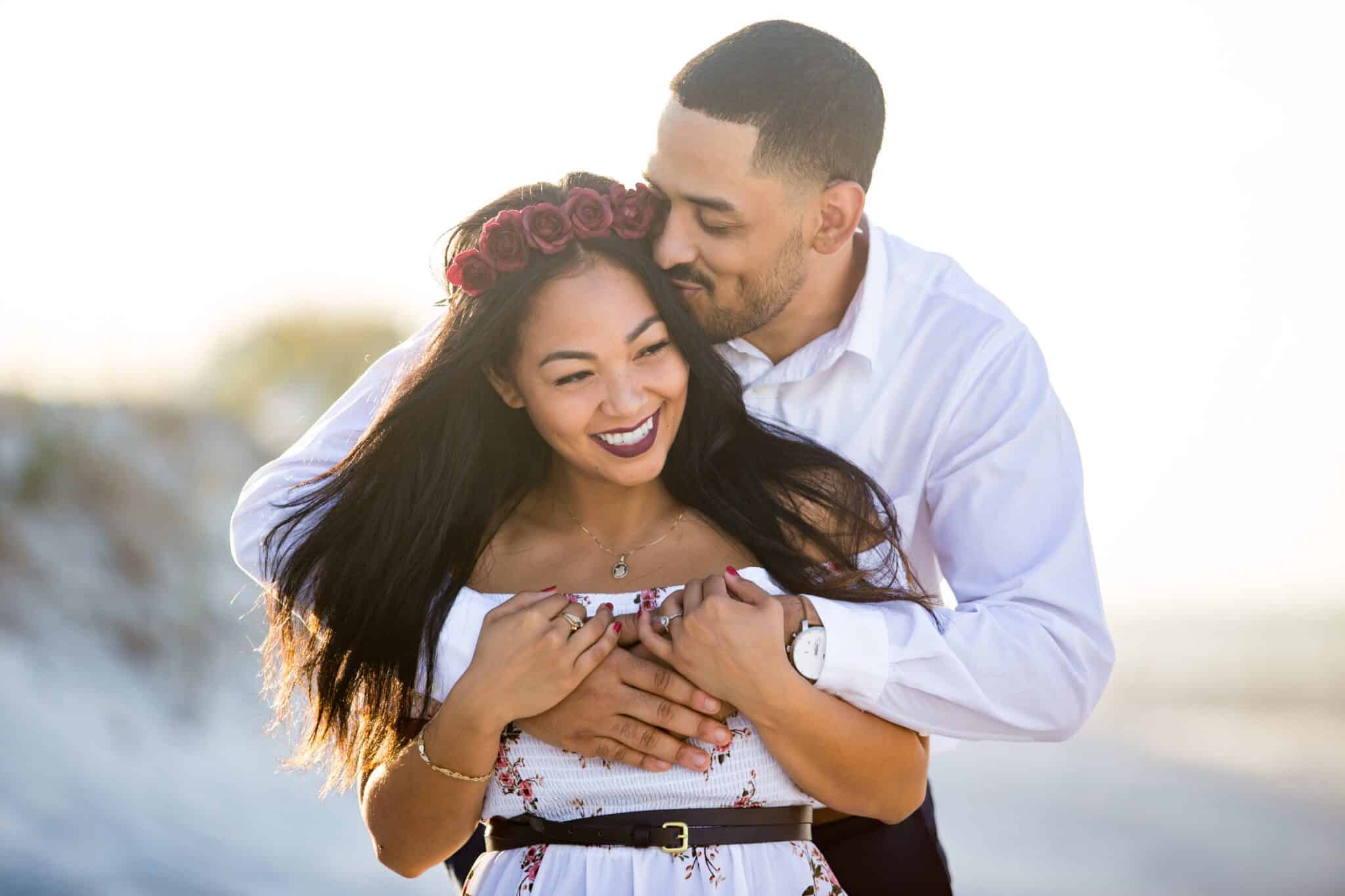 They brought along a friend to keep an eye on the dogs but both dogs were extremely cooperative. We love photographing dogs! Including your pets is a wonderful idea, they are part of the family after all. It adds something special to your Portraits and you will always want a nice portrait of them to keep forever.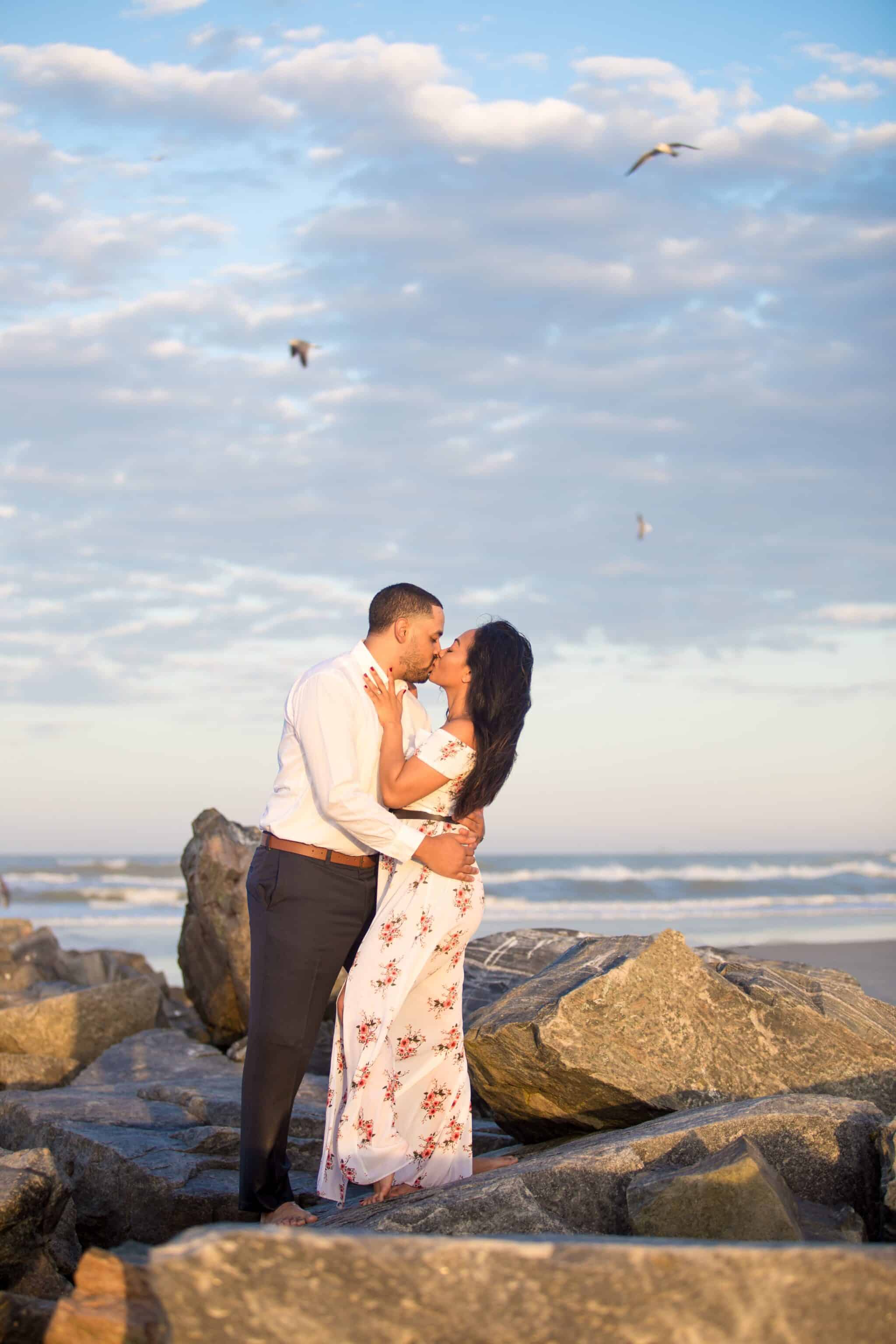 I had a blast photographing this couple and their pets! Their outfits were so on point and I know that they will really love sharing these with friends and family. So beautiful! Huge congratulations to them and their engagement.