Beach Bag Essentials | Clearwater Beach Photographer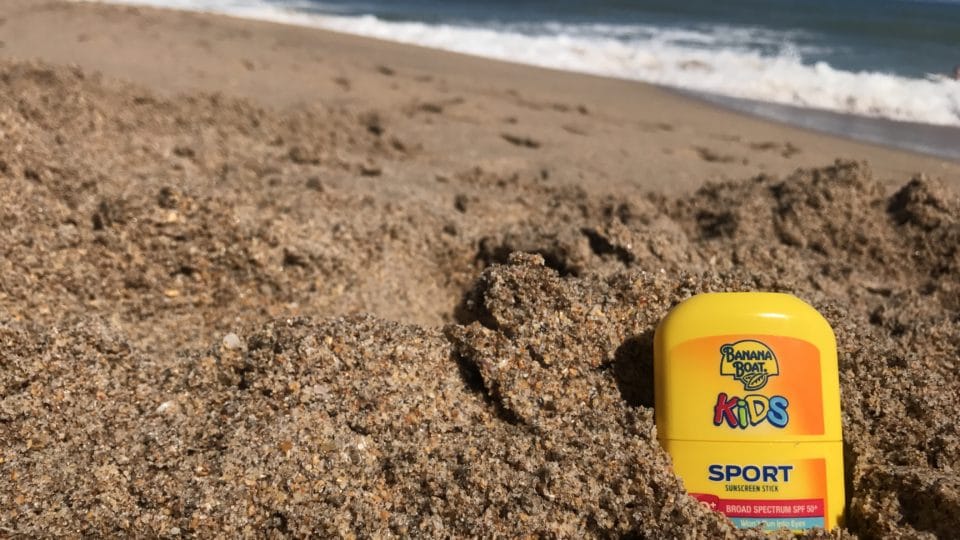 Have you ever been to a crowded beach? If so, you have probably seen THAT one family.
The family with literally a truck load of beach gear. Faces red with frustration as they drag every Beach item they own down the sand.
You see it every weekend here in New Smyrna Beach and I have seen in it on every popular beach as a Clearwater Beach Photographer.
I am not bashing beach gear
In my book, having a few useful supplies can make your Beach day that much more enjoyable.
I love beach gear, minimal beach gear.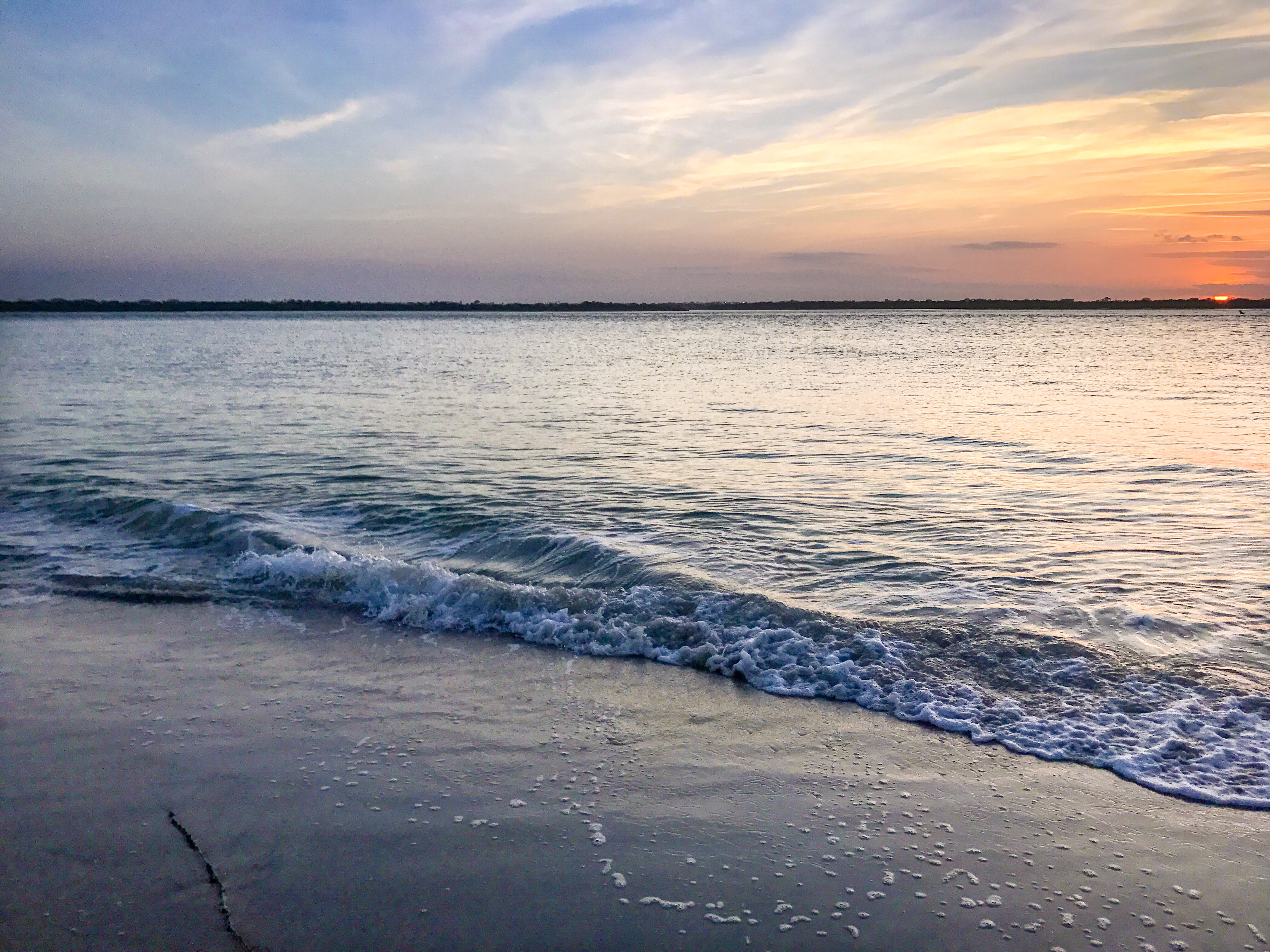 Back to Basics
Stick to the basics. You will have less sandy stuff to clean and less to pack. Trust me. It's way better to forgo certain things that don't really add any value to your beach trip.
Beach Essentials
But some items are NECESSARY. Skipping these items will only lead to regrets.
Sunscreen
Something to sit on other than sand
Water
Sunglasses or a hat
A beach Bag to carry it all in
Towels
Things that we bring to make Beach days even more comfortable.
Soft cooler
Lip balm
Fresh fruit
Snacks
Sand toys
Foldable beach chairs
Waterproof Bluetooth speaker
Things we never bring
tent
Umbrella
Grill
Table
Sandwiches
Paper plates
Plastic eating utensils
LOTS of sand toys
Floats
Hard cooler
Instead of a tent or an umbrella, just use a sun hat and/or sunglasses. We see these thrown away all of the time because they break and are annoying to pack up.
Especially if you are traveling from Orlando to have a beach day.
Even if you drive to one of the best beaches near Orlando: Clearwater, Cocoa Beach, Daytona Beach, Ponce Inlet or New Smyrna Beach
You will still have a 1-2 hour drive ahead of you.
Don't jam pack the car with stuff that's only going to add more stress
Instead of eating full meals at the beach, just pack snacks and fresh fruit. You can avoid having sandy sandwiches and chasing your trash across a windy beach.
Breakers On the beach on New Smyrna Beach's Flagler Ave. is right on the beach and they serve great burgers!
Hard coolers are a pain. They are bulky, heavy and annoying to clean sand off of. We have a soft cooler backpack that is literally the best thing ever.
Beach Bag Essentials
Okay, so now that I have touched on what is NOT essential to a beach day…. let's dive into what is!
Everything I listed above will fit into one beach bag, except for the cooler and chairs.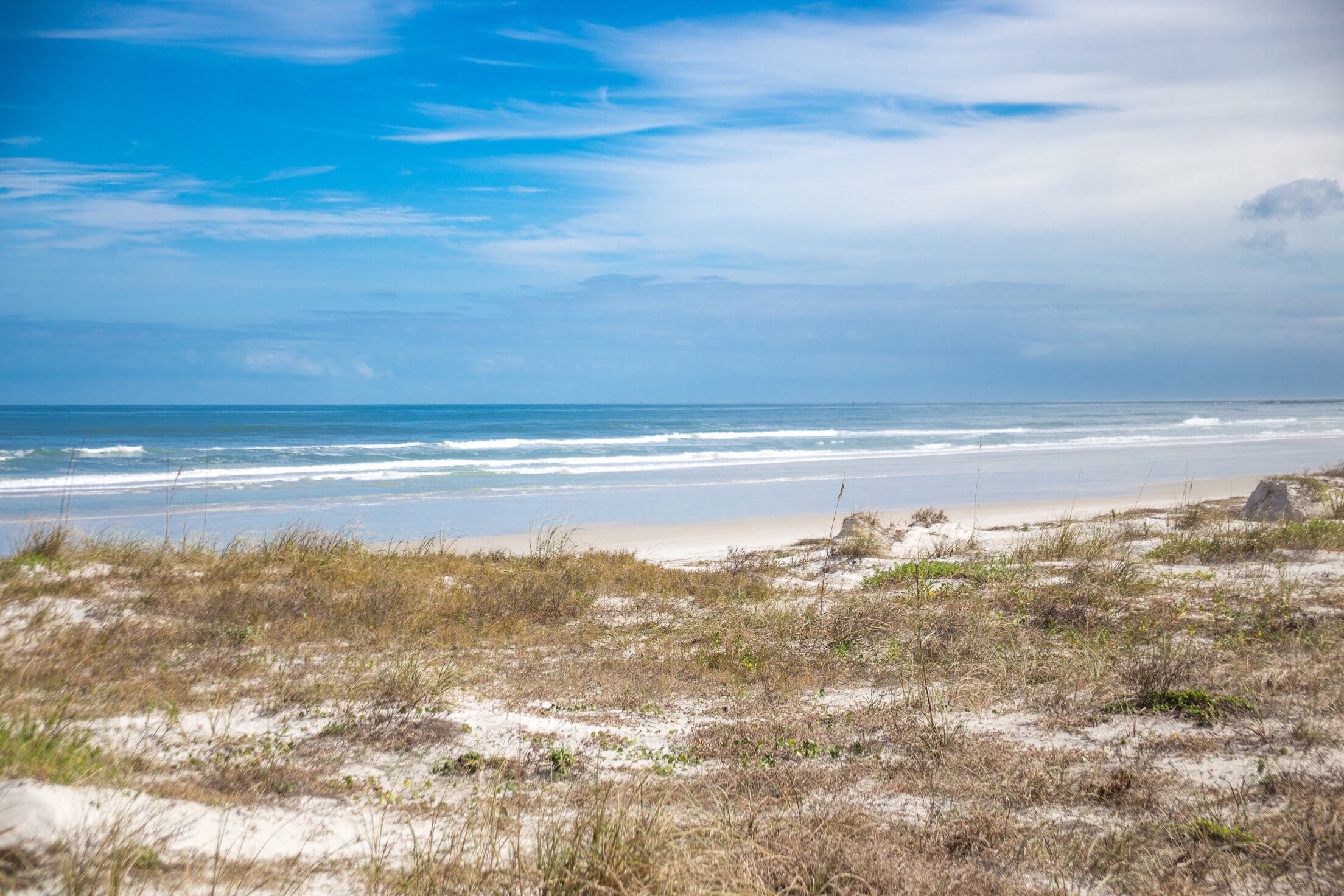 Chairs are not necessarily essentials. You would be fine with just a blanket. Bring whatever best suits your lounging preferences.
NOTE: Not all chairs are created equal. Make sure it is light, compact and comfy.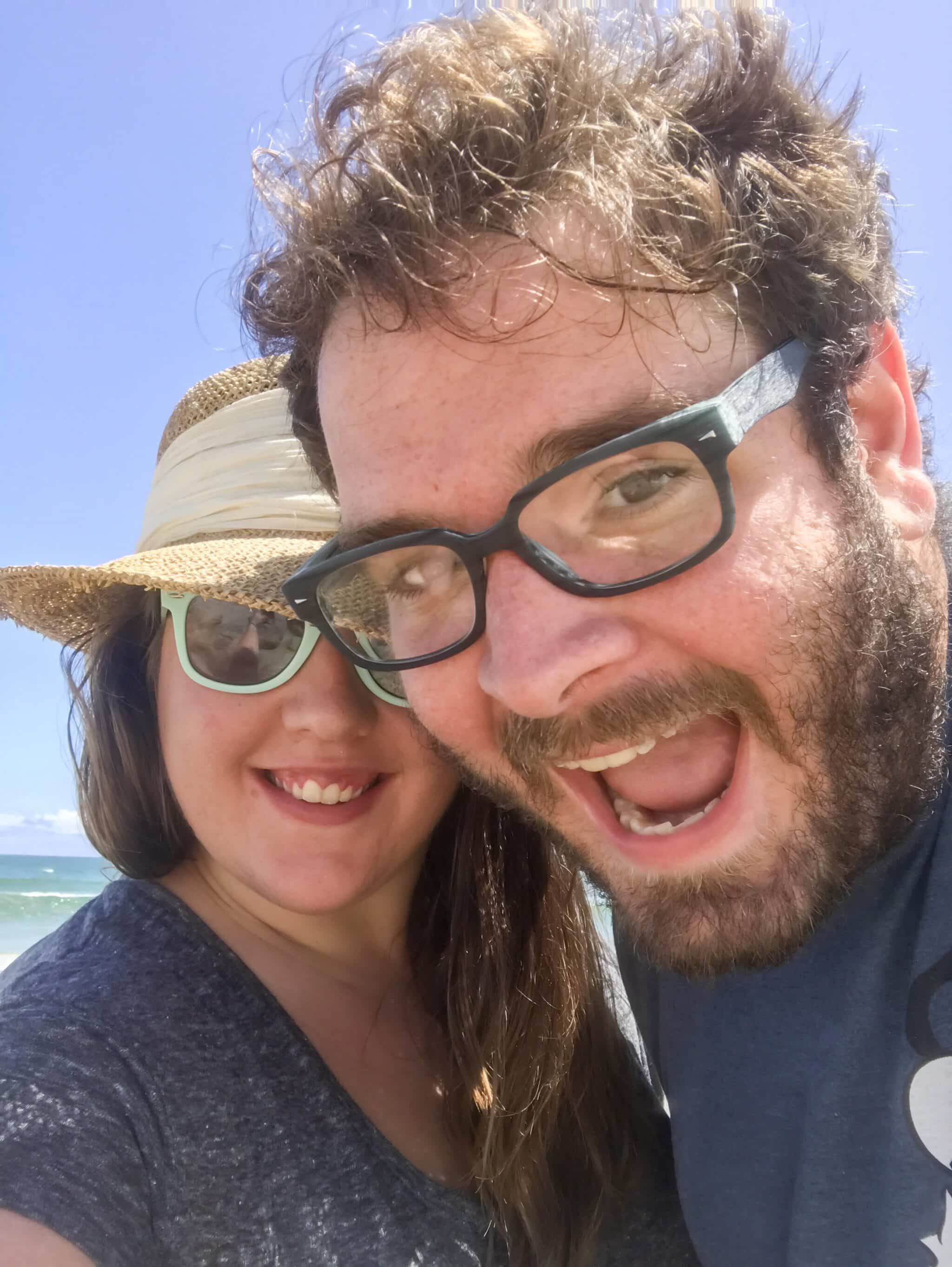 For kids:
A sun hat
Sunscreen
Rashguard
Toys
Change of clothes
Sandals or crocs
Puddle jumper or something similar
You learn a lot about yourself when you become a parent.
I learned that I am terrible at applying sunscreen
Without fail I would always miss a spot. Using the rash guard and sun hat make up for my lack of sunscreen skills!
Sunscreen sticks are amazing for kids.
Our little guy literally gave it two thumbs up.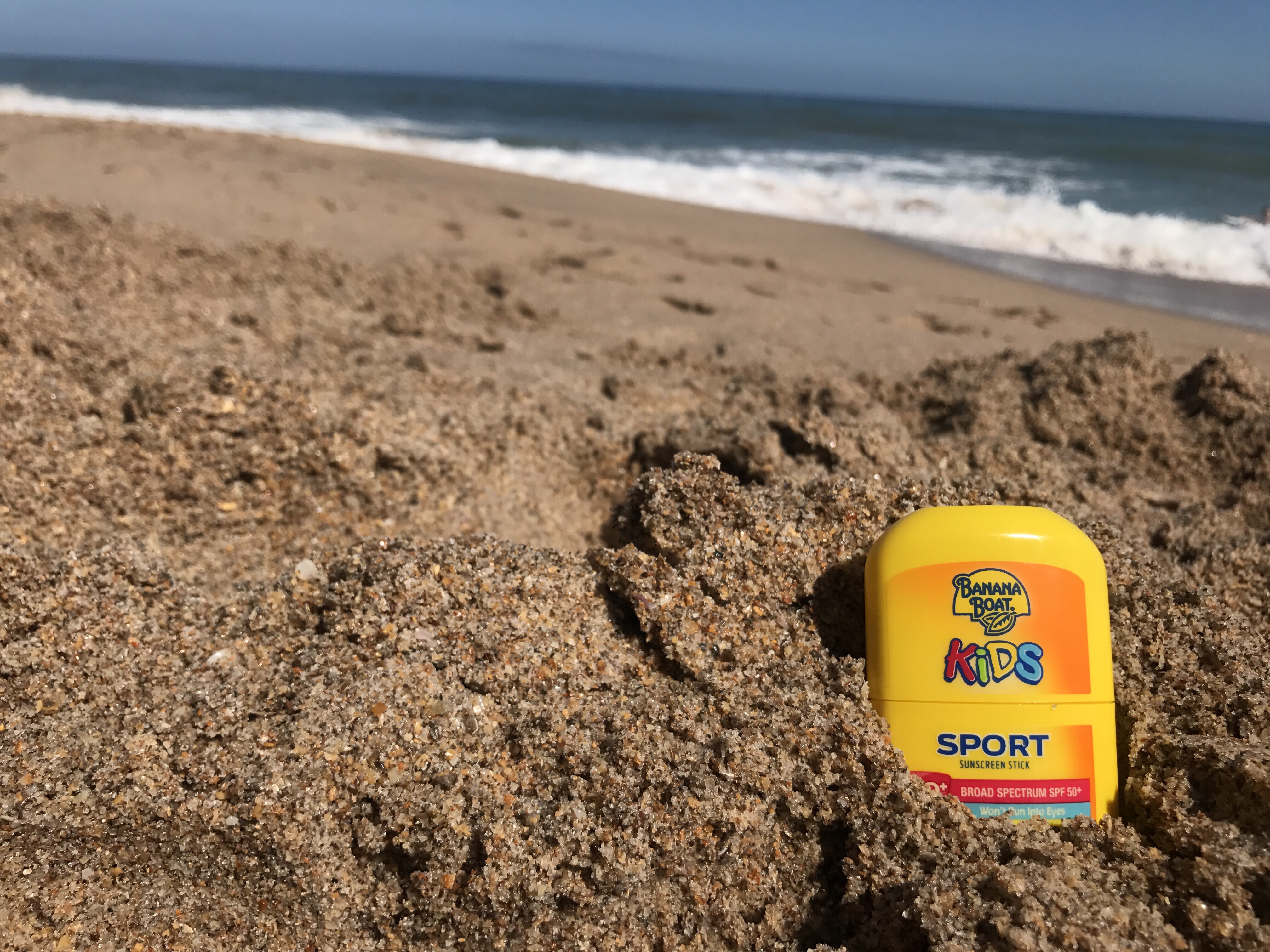 Toys
You don't need like a million toys. We have a bucket, shovel, truck and a couple of molding toys.
We occasionally bring a boogie board too. Because it's super fun and totally worth it.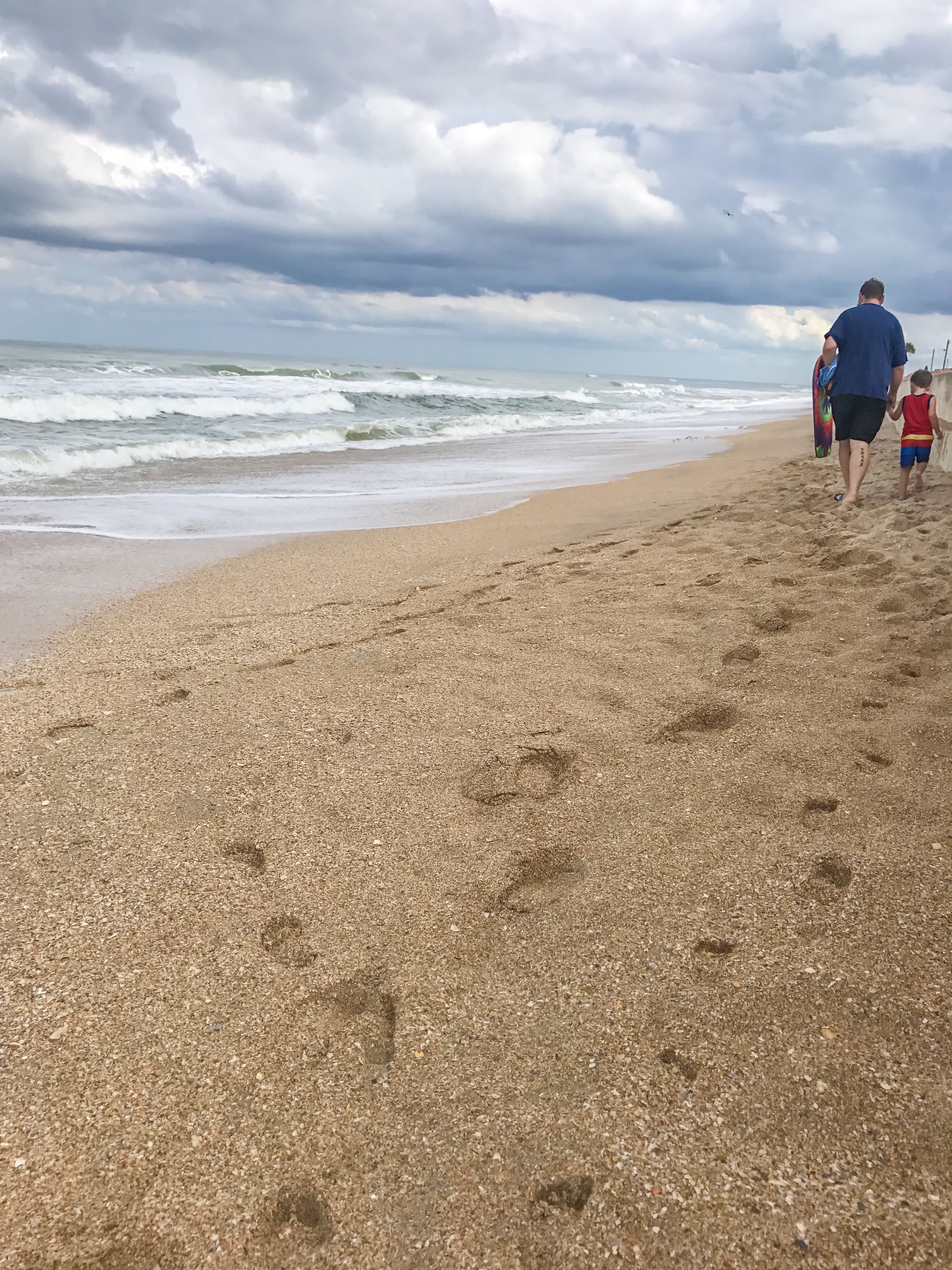 Puddle Jumper or Swim Vests are great for young kids who aren't swimming yet.
Beach Bag Bonuses
Some things are not basics. But they still pack a punch without being obnoxious to bring.
Baby powder (to remove sand with)
Baby wipes
Hand sanitizer
Spray bottle
Dry Snacks (pretzels, chips, nuts, granola)
Waterproof phone pouch
Beach cover up
I like to bring a light dress to throw on over my suit. Hand sanitizer is an essential if you are eating.
What's in our Cooler
We have a soft backpack cooler that we absolutely love. We bring it with us to theme parks, hikes and the beach.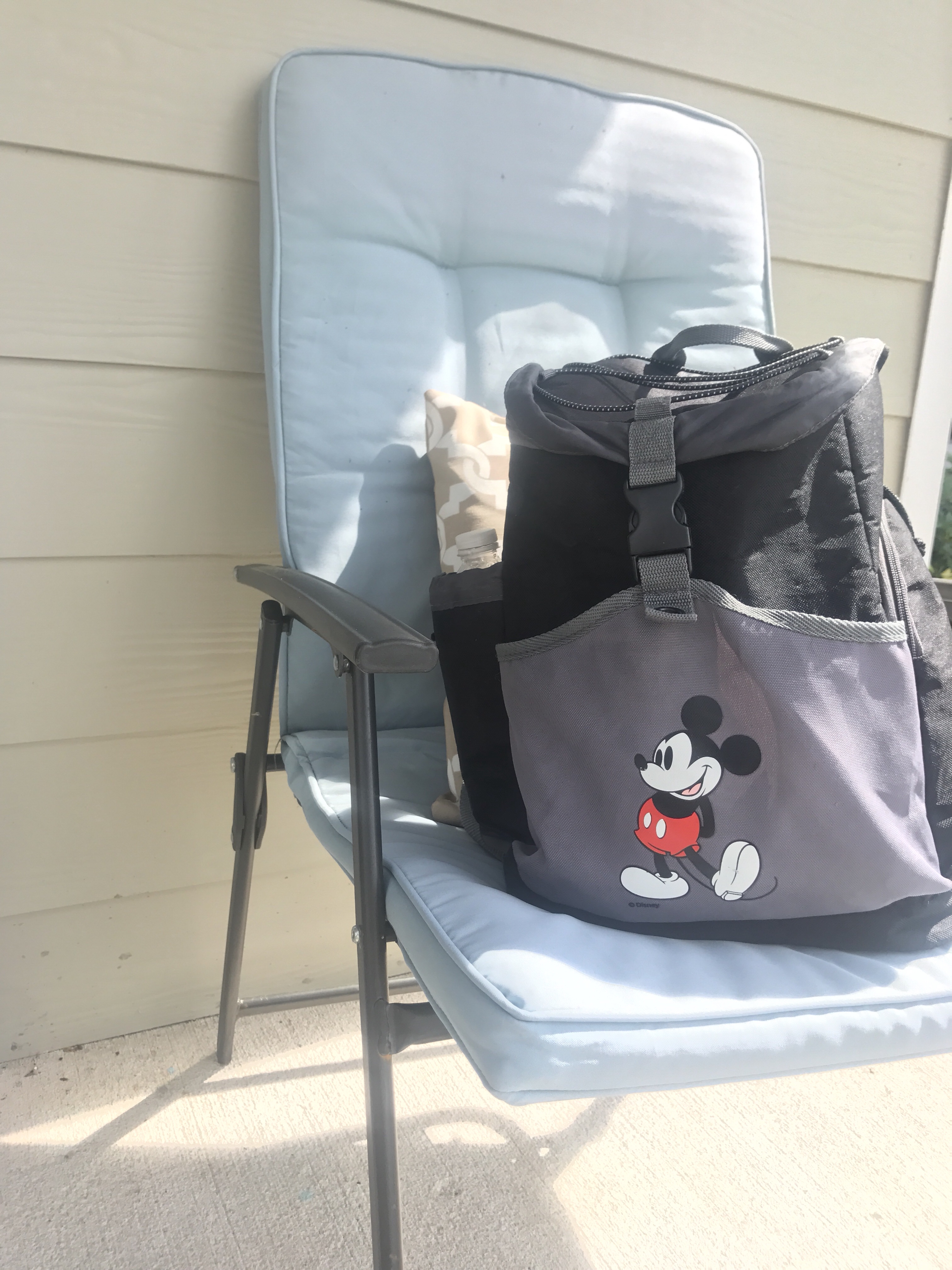 For the beach, we put two frozen water bottles at the bottom and fill it with fresh fruit. My favorite is sliced pineapple!
We put some water inside to keep it cold and that's pretty much it!
Florida gets hot
So, we don't normally work up an appetite until we leave the beach.
Publix subs are our go to after-beach lunch. They are the best. Seriously obsessed.
Snorkel gear is nice if you will be in the keys or on the west coast on a calm day.
Minimalist Beach Bums
We personally like to keep it simple because beach days are about being lazy.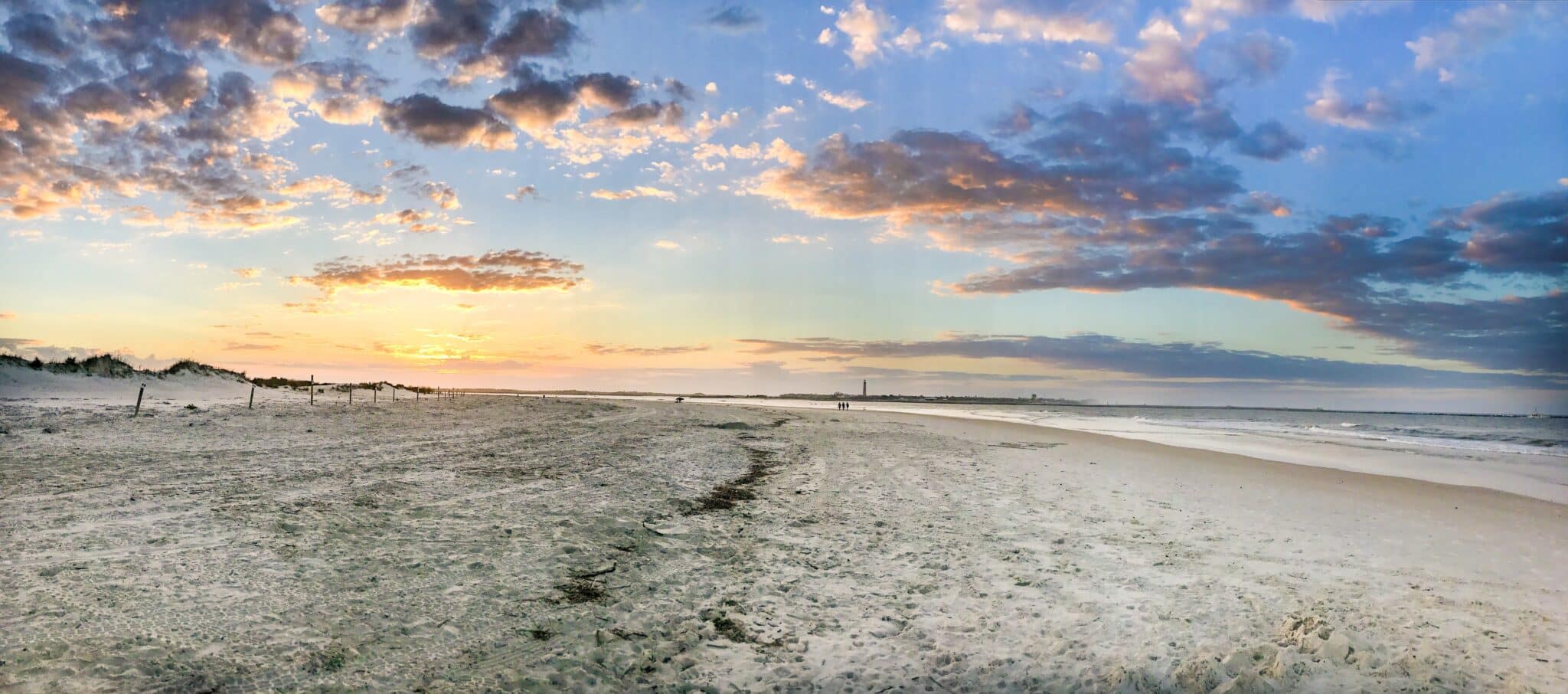 We don't like having to rinse sand off of a bunch of items. Pack up and unpack lots of things and keep track of it all.
We just don't think it's worth it. We also frequent the beach, so we have found what works best for us.
But find out what works best for you!