Wedding Invitations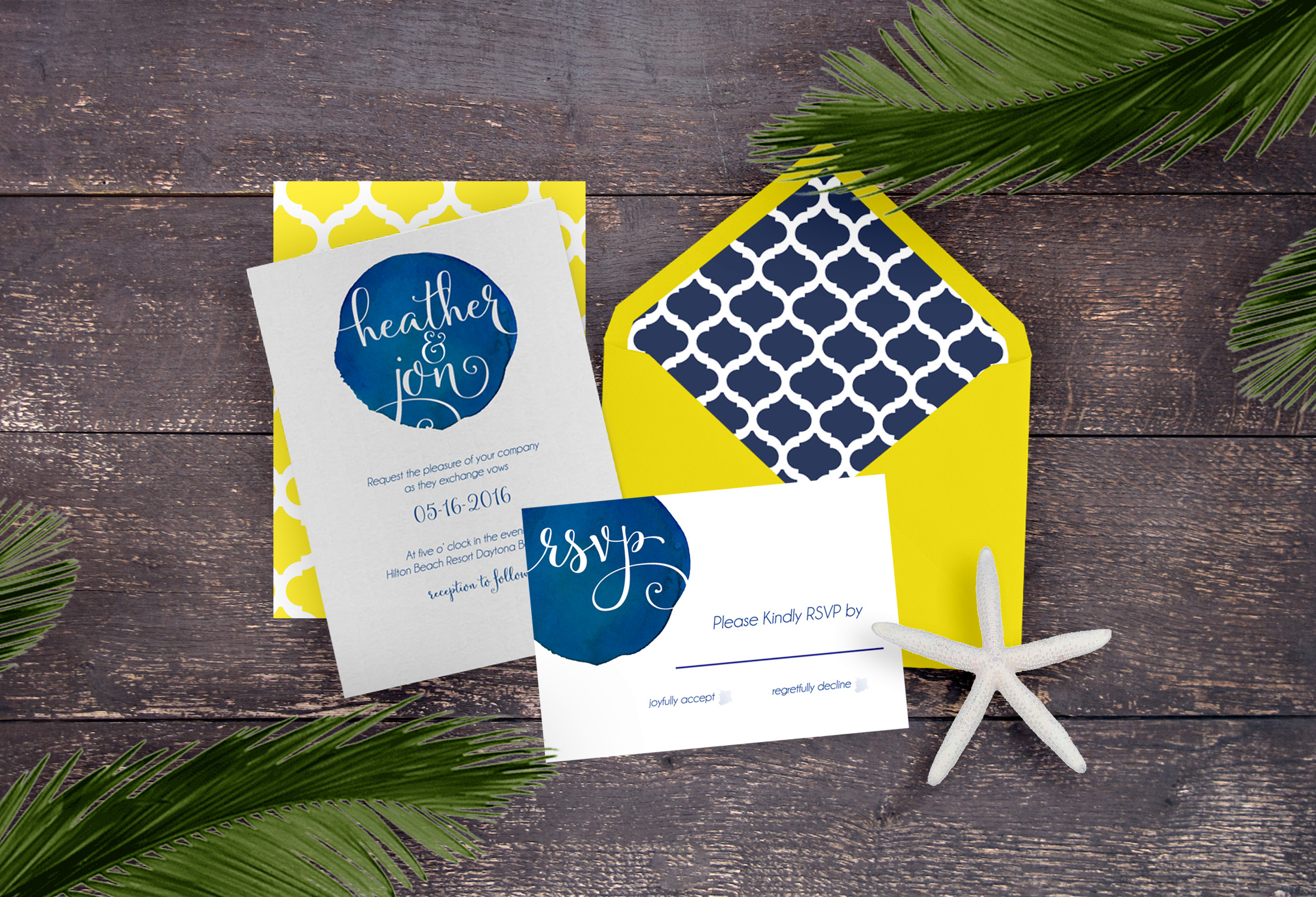 I have been working hard on designing a selection of wedding invitations for the new year. I wanted to share a few designs that I have sampled from a collection that was inspired by New Smyrna Beach, FL. I am really excited about designing this collection because I feel like it really embodies New Smyrna Beach weddings.
There are so many couples who come to New Smyrna Beach to get married and it's no surprise considering the picturesque surroundings. We meet a lot of people that are visiting New Smyrna for the first time and they instantly fall in love with the charm and beach town atmosphere. Ultimately, your wedding invitations are your guest's first impression of your wedding. We all know that first impressions are important. You want to give your guests an insight into who you are as a couple and your wedding invitations should give your guest's a glimpse into your upcoming wedding day.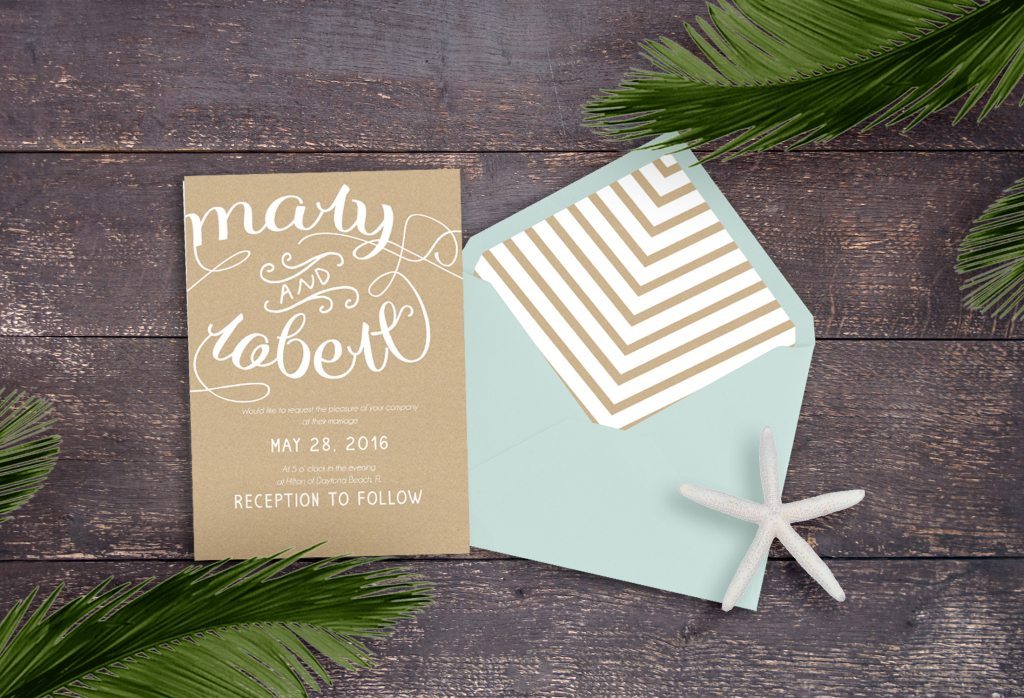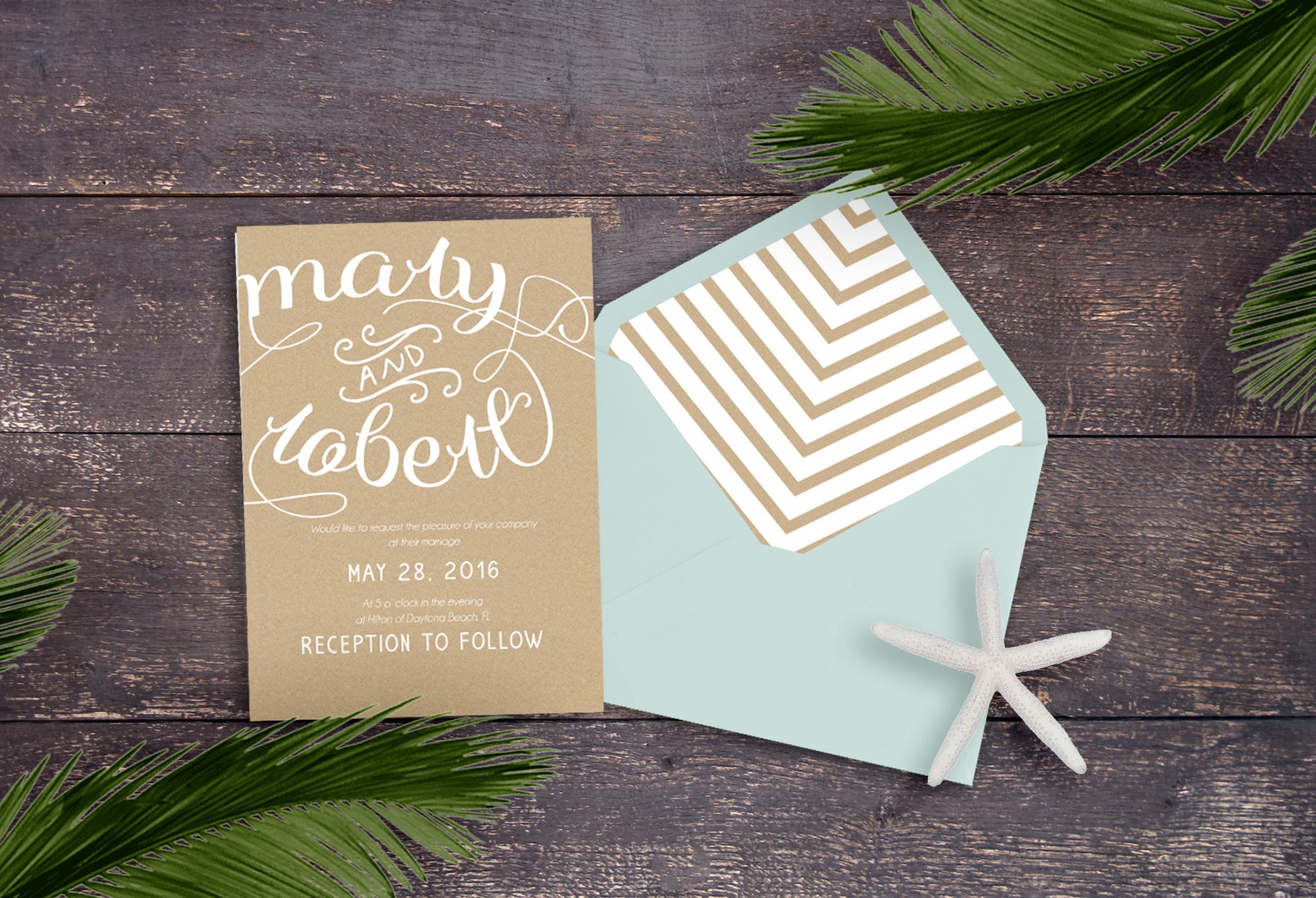 Embellish with a little twine or matching ribbon and you have wedding invitations that will truly impress. I will be launching a full selection of wedding invitations on our website very soon! If you would like to inquire about ordering invitations then please contact me by emailing booking@hinsonphotography.com.