Sugar mill Gardens | Photographers in Port Orange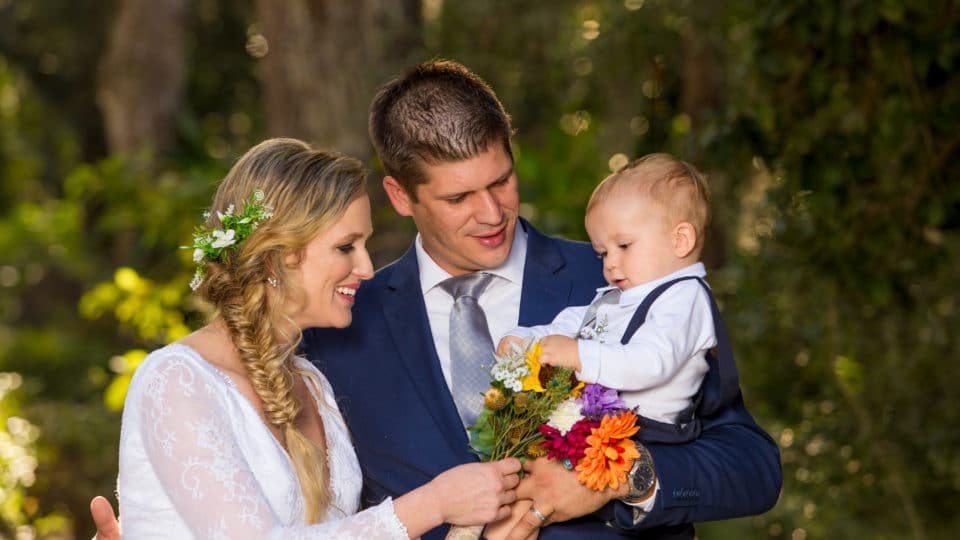 If you live in or around the Port Orange area then you are probably familiar with a botanical garden known as Sugar mill Gardens. As Photographers in Port Orange, we love Dunlawton Sugar Mill Gardens.
Rich with history, this location provides a shaded oasis of natural landscaping. The mossy live oaks and flowering vines are just one reason why photographers love this location. But the canopy of trees that provides a beautiful shade from the bright sun is also a huge bonus!
As New Smyrna Beach Photographers, we spend a lot of our time capturing beach portraits. Sugarmill Gardens is something different for families and couples who are in search of vibrant greenery. As professional photographers in New Smyrna Beach, we love finding lush greenery that is full of live oaks.
The Gardens is strewn with lovely areas that make amazing backdrops. There is a stone bridge overlooking a small pond. A beautiful stone fountain and coquina rock structures as well.
We love photographing weddings at Sugar mill Gardens because of its whimsical and romantic atmosphere. The privacy that you will find in this garden is also something to note! It almost always feels barren of any other visitors – even if there are others visiting! Weddings are usually private events at this volunteer run garden, which is a huge plus if you are looking for exclusivity and an intimate ceremony.
If you are ever in search of something to do while you are in Port Orange then you should take a trip to Sugar Mill Gardens!