Professional photographers in New Smyrna Beach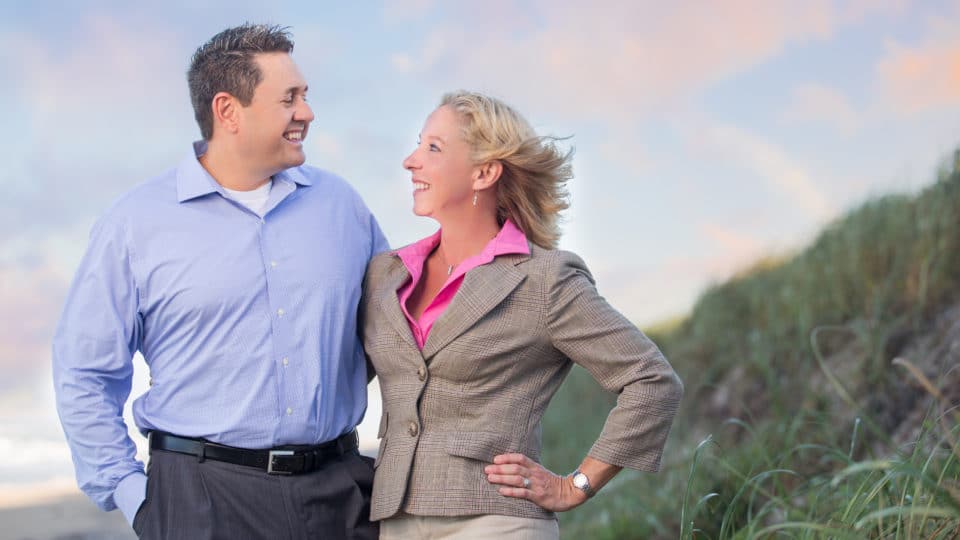 We hope everyone has been enjoying the cooler weather! In Florida, fall isn't quite the same. We don't experience the richness of color changing leaves or apple picking. But Floridians aren't totally missing out! Weather cools to a comfortable 60's and 70's range and we can still enjoy the water while we sip our pumpkin spiced lattes. Our beaches can pretty much be enjoyed all year long, with the exception of some significantly chilly days. This is amazing for us as Professional photographers in New Smyrna Beach, because we can photograph families all year long, on beautiful white sand beaches.
But photographing all year long and driving on the beach constantly does come with a small price; a sandy car! Guys, as Professional photographers in New Smyrna Beach, we try our best to vacuum weekly…. but the amount of sand that gets in our car is kinda crazy! During our last oil change, we asked about our AC. Our car is only a year old and the air conditioner wasn't really working…
After patiently waiting for the report, I found out that our AC wasn't working because it was sandy. Sand. Sand clogged our fan and needed to be cleaned out. I couldn't help but laugh as a I paid for sand to get cleaned out of our AC fan. Beach driving and Photography in Daytona Beach, go hand in hand – until the sand takes a tole on your car!
When Jason contacted us, he had a vision. He had so many wonderful things to say about Canaveral National Seashore and I knew it was the perfect place to photograph them for their portraits. It's seclusion and privacy makes Canaveral such a spectacular place for portraits. I love all of the natural beaches near New Smyrna Beach but this happens to be the longest stretch of untouched beach on Florida's east coast. Doris Leeper, a very prominent woman in New Smyrna Beach's history, played a key role in protecting the beauty of this Coast line.
She is also the reason we can enjoy Spruce Creek Preserve and was a founder of Atlantic Center for the Arts which is a cultural gem that is known worldwide for its artist residency programs.
It's always pleasant to meet other families who love New Smyrna Beach as much as we do. we had a blast photographing them and our sons played very well together! We can't wait to see these hanging on their walls.