Ormond beach family photographer | Multi-generational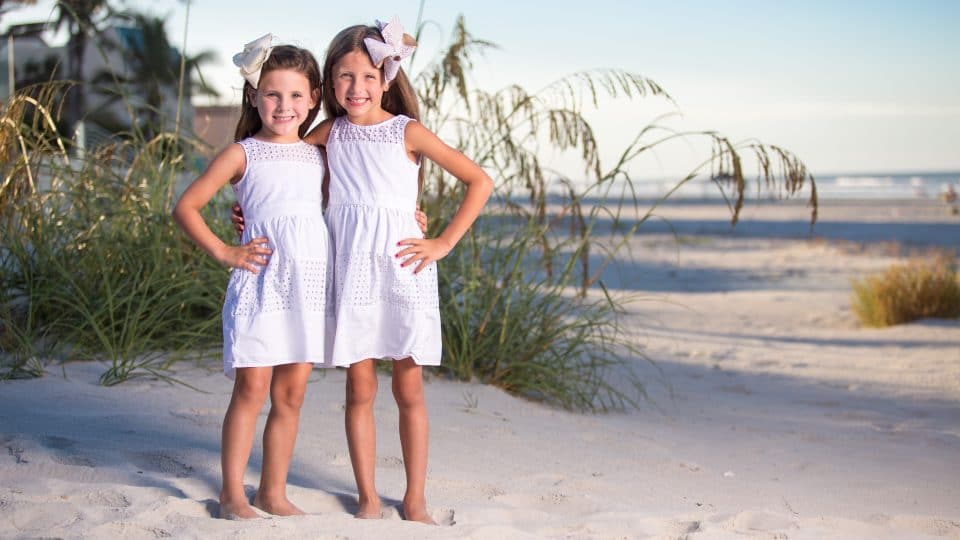 We had so much fun with this family! This multi generation family wanted to celebrate their get together with family portraits. Not only did they have their Great Grandparents, but also Great Aunt! We met them at their vacation house rental which we have photographed here before. As an Ormond Beach family photographer, we love this location, its a great house to have a beach get away. Your whole family will feel like rock stars with a private pool and great views of the ocean.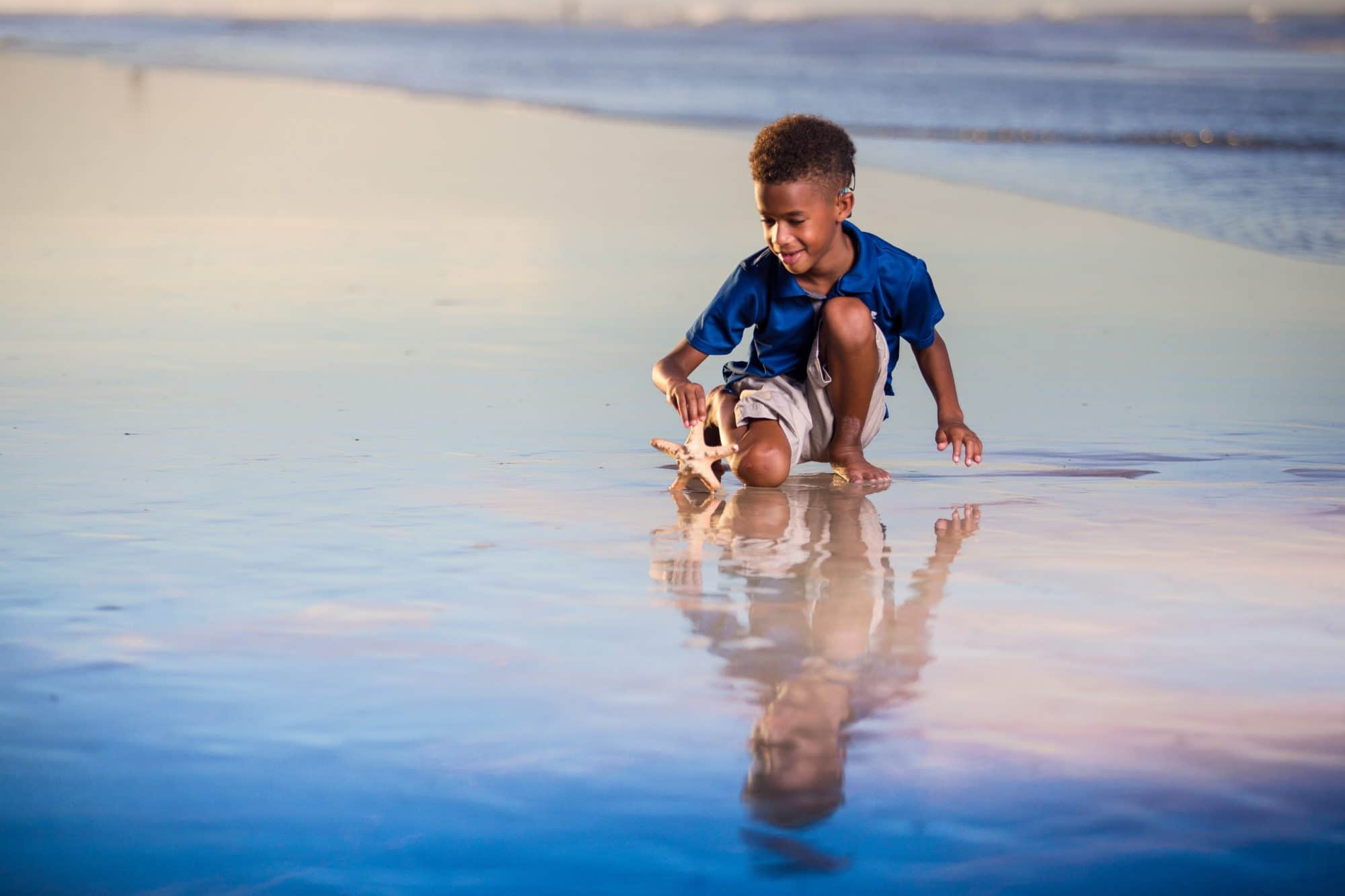 We were able to plan this session within a week and we loved the results! The family was so much fun to work with. Everyone had such vibrant personalities! All of the children had us laughing from start to finish. We love walking from dunes to the water to make sure the kids can use energy and have a good time. When we arrived by the water Everyone took time to be photographed with our new starfish! We even gave one to them! These simple props can really create a magical portrait.
Great-Grandma and Great-Grandpa really enjoyed seeing all of their family together and taking portraits with individual families. I am sure it makes their day seeing what they have created and the legacy that started. Capturing these special moments are so important to us. Great grandma sitting with the youngest, a priceless moment. We cherish memories of the beach with grandma and want you to remember them forever. As a Daytona Beach Photographer, we photograph many large groups and love it!
After our session we met back with them and made a Great Wall display so they can enjoy these memories everyday they are at home. We chose a seven canvas cluster for their main hallway. Everyone loved watching the slideshow and choosing their favorite for moms wall. We cant wait to see these hanging at their new home! With Hinson Photography we are with you from start to finish.