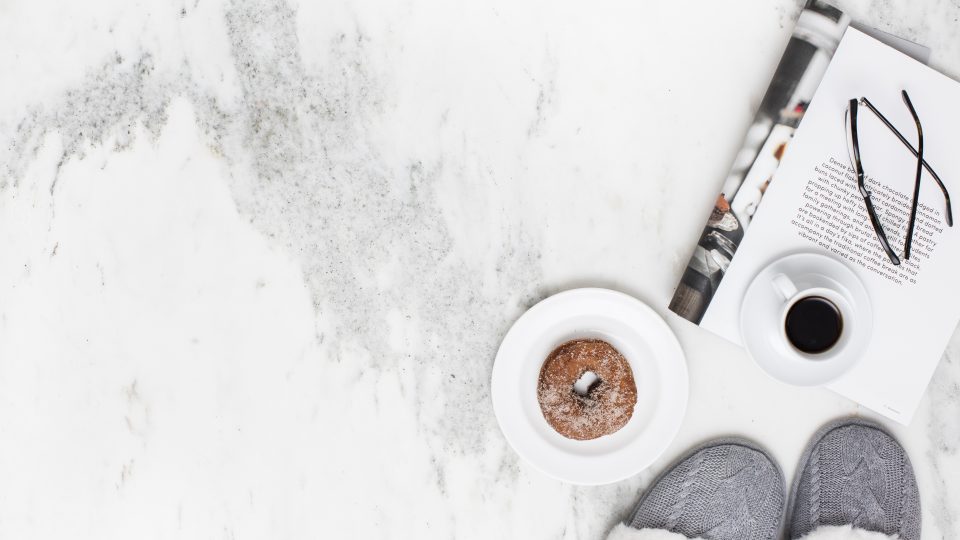 Looking through old photographs is something I really love to do. There is nothing more nostalgic to me than sifting through old polaroids and photo albums. Nowadays, we can share snapshots instantly online and we mostly rely on technology to store our memories for us. Which is great because we are also no longer limited by rolls of film but instead by how much memory we have left on our devices. (which always seems to fill up too quickly, am I right?)
Hiring a professional photographer for family portraits is a great way to ensure that your memories will be captured beautifully. But how do you care for those stunning archival quality prints over the years? And, what do you do with all of the images you take on a daily basis? Here you will find an easy read on what the heck archival quality even means and how to lengthen the life of your photos.
Even though today, most of our memories live on a hard drive somewhere, we must still be diligent in printing as much as we can. And once you actually get around to printing the 2, 393 photos you have sitting on your iPhone – it's important to know how to properly care for them! As Cocoa Beach photographers, we create fine art photographic prints for our clients to enjoy for years to come. But we all have everyday snapshots that we want to preserve too. So, since it's #throwbackthursday I am going to give you a few helpful tips for making those prints last longer! That way, when it's throwback thursday in 2046, your grand kids will have something to share.
ARCHIVAL QUALITY
Paper is such a staple that most of us don't really think too much about its properties. We live in the age of information and for me ,and others like me, that thoroughly research products before making purchases – it's a good time to be alive! We have access to a wealth of never-ending & searchable data but we also have to sift through loads of different opinions on that information too. There really is no such thing as just grabbing something off of the shelf anymore is there? We have to read labels, compare prices online, read blogs about it and check reviews too. And for those who don't want to research anything they buy, this can be a little daunting! Unfortunately like most things, all papers are not created equal either. I know you probably don't need another item on your list that requires label reading but trust me, it's worth a little forethought!
In order to truly maximize the life of your prints there is really three important things to consider:
ACID FREE PAPER is paper that, you guessed it, won't get eaten up with acid over time. Paper made from wood based pulp must have the lignin removed so that it doesn't yellow and deteriorate over time. Wood based pulp rose in popularity during the 19th century and it wasn't until a brilliant chemist named William Barrow that we began to understand the long term effects of acid in our papers. What you really need to know is that photos must be printed on acid free paper in order to last longer. If anyone out there still reads a newspaper on actual paper then you know that acidic paper doesn't last very long! In high school art class, I won an art competition with a charcoal drawing that I did on newsprint. Newsprint is mostly just used for practice and sketching purposes but this practice sketch came out really great. Not many years later and it's already yellow & falling apart. So sad. Don't be high school me, don't put precious things on low quality paper!
But that's not really all there is to know. Because as you probably expected, all acid free papers aren't created equal, either.
Conservation grade paper is made from wood-based pulp that has had the lignin removed and has been buffered. An alkaline reserve is added to combat acidic build up over time. This is known as permanent paper.
Archival Grade or Museum quality paper is not made from wood based pulp but instead is made from fibers. Cotton Rag is a great example of archival grade paper and it's derived from, well, cotton. Papers made from linen and hemp are other examples of paper types that can be considered museum grade. There is an international standard for these papers to meet, for permanent paper it is ISO 9706 and museum grade is ISO 11108.
So, money really doesn't grow on trees. In fact, money is printed on paper that is made with a combination of cotton and linen for durability.
PH buffers are added to papers to prevent acidic build up over time. So, this is all great information and probably more information about paper than you never really thought you would need to know. But, it's an important facet of preserving lasting photographic prints. However, photo preservation is a multi faceted topic, so continue reading.
Archival Quality Inks
Now, don't go printing your precious photos on fine art cotton rag paper with low quality ink. The ink is just as important as the paper. A good archival quality ink will be resistant to fading over time and it will also have a more neutral PH level which will help protect the print from our acidic environment.
STORAGE & CARE
Lastly, one of the single most important things you can do to make your photos last is to take care of them, properly. Store them in acid free boxes and albums. Store them in cool & dry areas away from harsh sunlight. Use microfiber gloves when handling them to prevent the acidic oils from your hands from contaminating your archival quality prints. Mat them in museum quality mats and don't let any adhesive come in contact with them. Slip-in mats are wonderful! Adhesives such as tape and glue should just be avoided in my opinion. Leave the framing to a professional and go grab a latte instead. One less thing you have to do yourself and you can feel confident that it was done well.
If you are in need of professional Cocoa Beach photography, we want to create something beautiful for you! Contact us soon.