Titusville Photographer | Family Portraits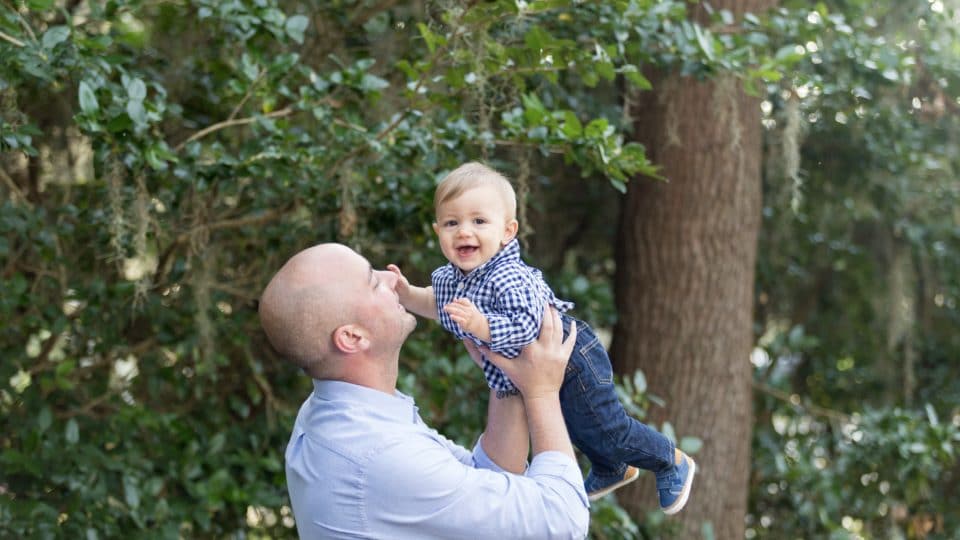 We hope that everyone enjoyed the holidays and is excited to begin a new year! We closed 2017 with our last two portrait sessions and are so ready to see where 2018 takes us! We had a great year, thanks to all of our wonderful clients. We love creating timeless artwork that is proudly displayed in our client's homes for years to come!
When this client contacted us, she was eager to document her family and her legacy in a timeless portrait. Her daughter was going to be visiting for the holidays, so she was excited to have her family photographed. Her and her husband had beautifully maintained their yard for 25 years and she was incredibly passionate about lush greenery.
Check out some of our other family portrait photography from this past year!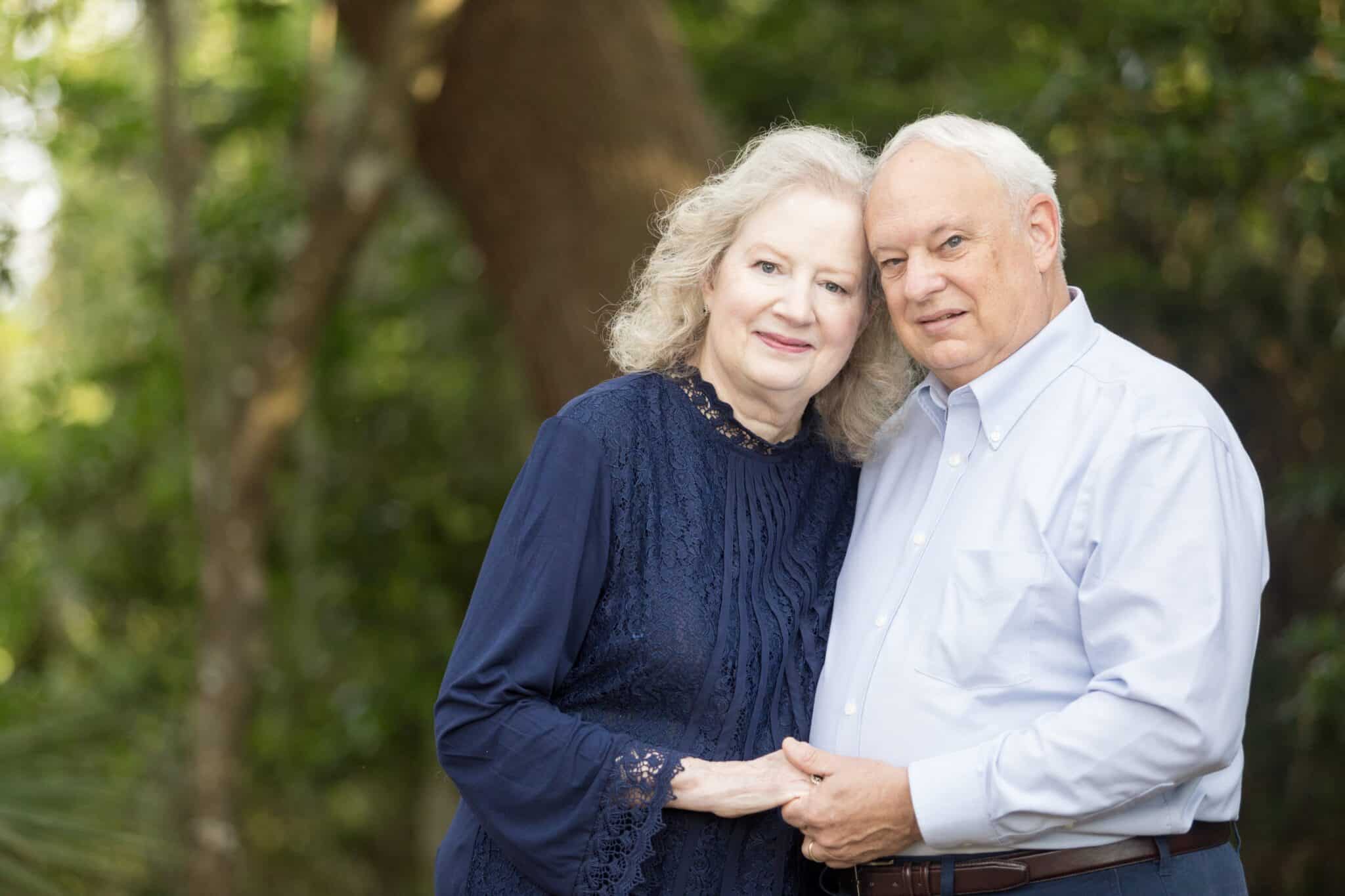 Being a space coast photographer, we love to incorporate the natural surroundings of our environment. While it's true that we spend a lot of time on the beach, Florida is such a beautiful state to live in. We absolutely find joy in photographing vibrant greenery just as much as a beautiful sunset!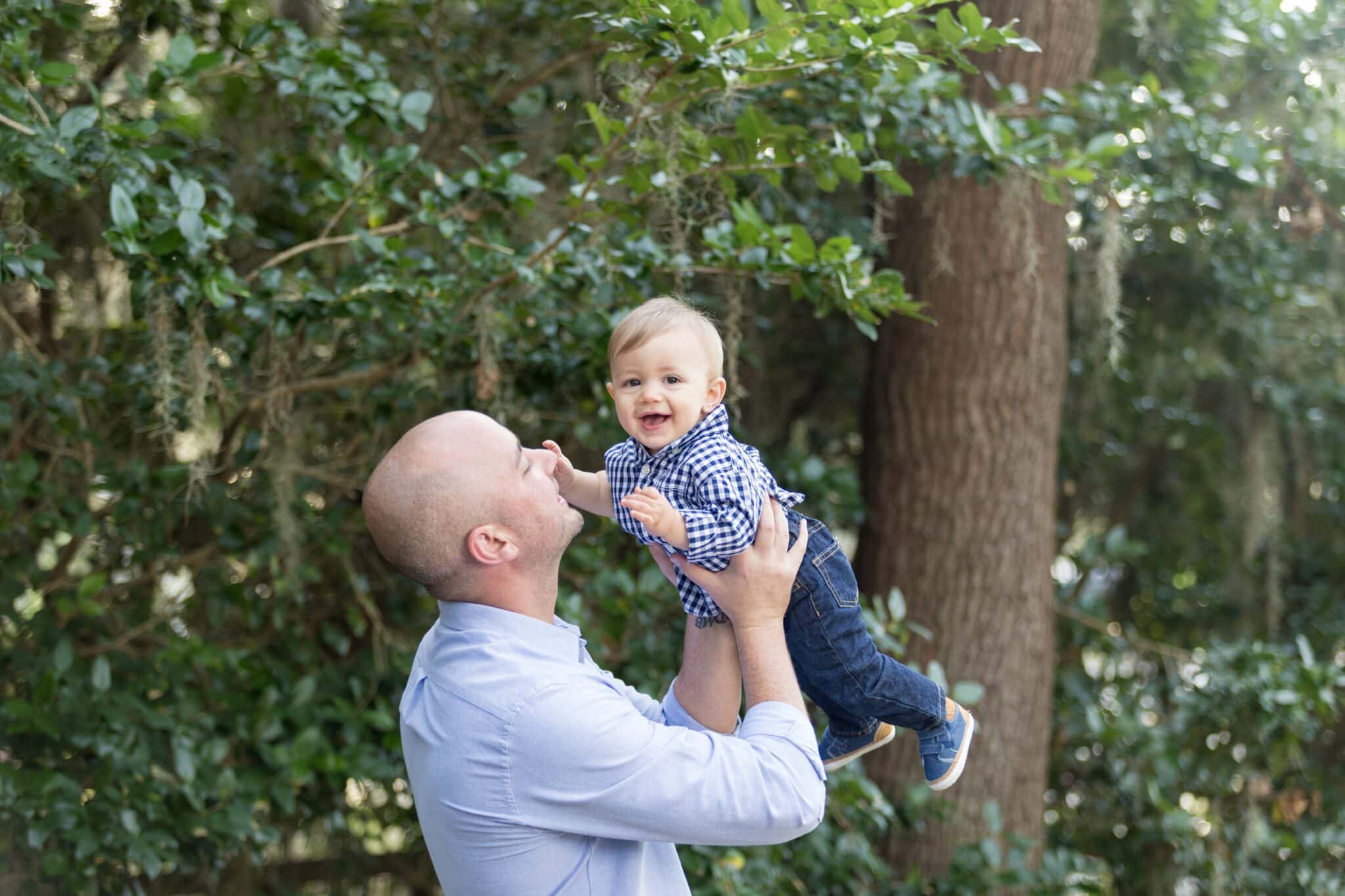 She is a watercolor artist that enjoys painting flowers, so it was easy to see why she would want a garden inspired location for her portraits. I myself love to paint and draw, it's a lifelong passion of mine. It largely inspires the way we photograph, edit and print our portrait art. We were excited to capture these portraits for her family. It was a pleasure working with them. Her grand son is just about the sweetest baby! He was so giggly and relaxed during the portrait session.
As a Titusville photographer, we were thrilled to do a little something different from what we are used to! Photographing in their backyard made the experience so special for them and I think it truly captured the essence of their fmaily. We can't wait to deliver their museum quality wall print!