10 Can't Miss restaurants in Key West – Key West Photographer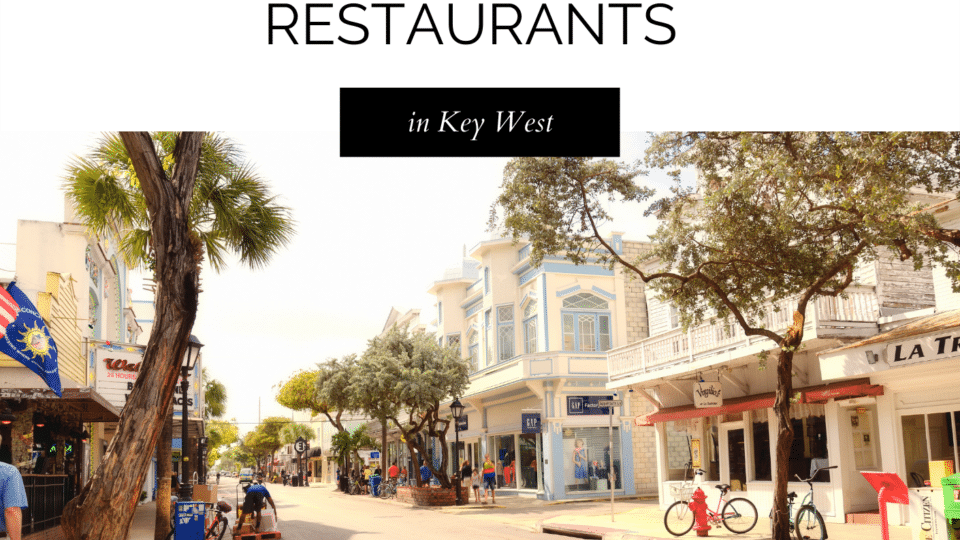 10 Can't Miss Restaurants in Key West
As a Key West Photographer, we love finding restaurants we love to recommend to our clients!
Are you looking to kick back in Key West with some delicious eats? Here are 10 restaurants in Key West that you can't miss. 
My first time in Key West was marked by one of the most breathtaking sunsets I have ever seen. I am not sure if it's the atmosphere or the waterfront sunsets but there is something special about dinner in Key West. 
Key West is known for fresh seafood, a lively atmosphere and the kind of key lime pie you can only found in paradise. 
I have outlined a must-try list of restaurants in Key West with some of their most notable menu items. 
Mallory Square restaurants 
A Key West classic is sunset in Mallory Square. You'll find plenty of eateries, shops and waterfront restaurants.  In addition, you can enjoy wonderful entertainment and lively events. 
Some of the most popular restaurants near Mallory Square are Hog's Breath Saloon and Two Friends Patio. 
Two Friends Patio is well-known for their amazing Happy Hour menu and fun atmosphere. People LOVE the live music and bloody Mary's. 
You have to try the key lime French toast! A fun key west twist on a traditional breakfast favorite. 
Hog's Breath Saloon
is a popular dive bar with incredible live music, great drinks and good eats. They have a key lime pie cocktail that you can't miss!
Conch republic 
This dockside gem is a great place to grab a bowl of conch chowder after a long day of laying under the palm trees.
The blackberry rum runners are a delicious way to cool off and a must-try are the red shrimp. 
Blackberry rum runners

 

Red shrimp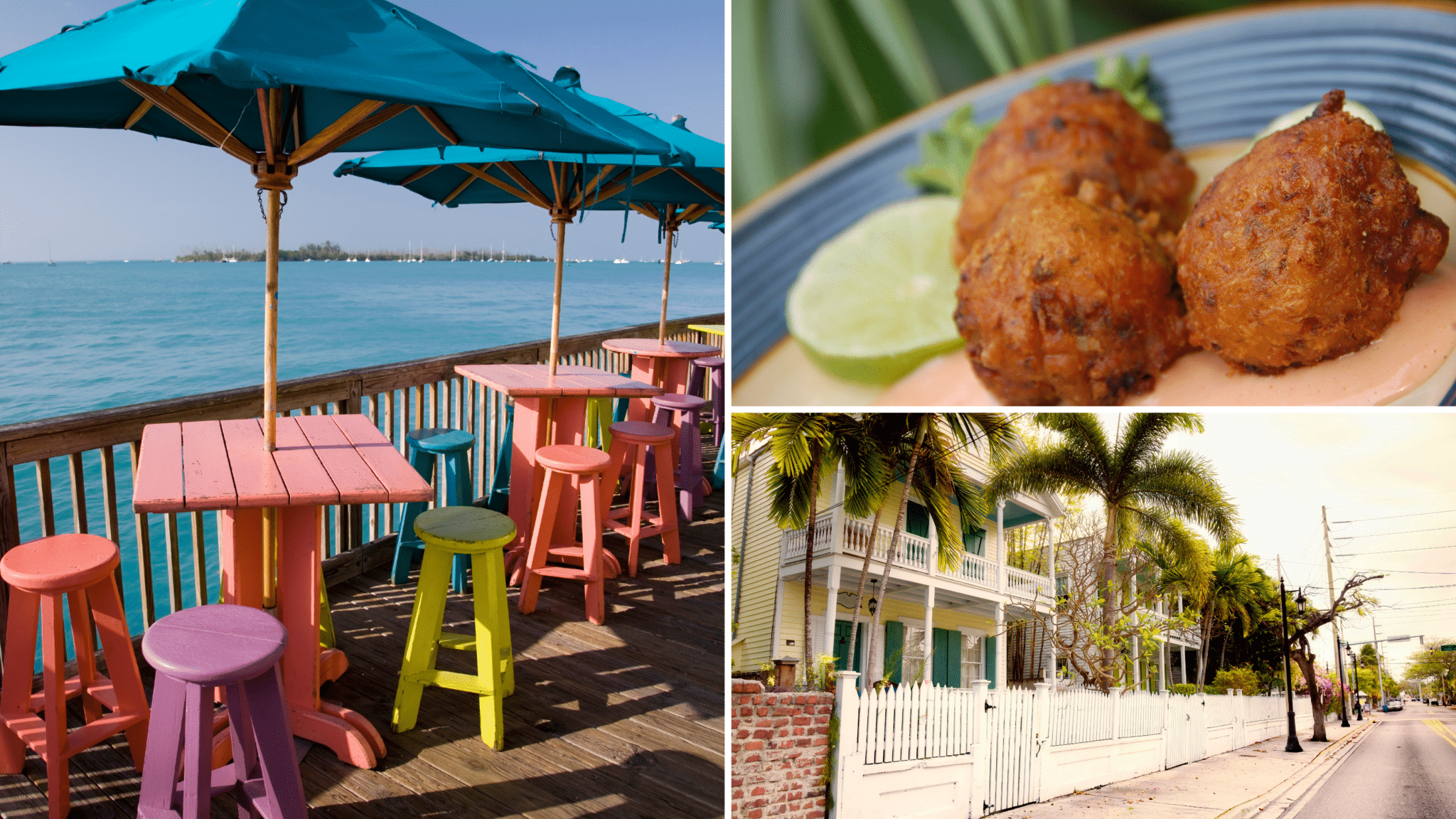 Blue Heaven
If you are on the hunt for a laid back and charming vibe with outstanding food then check out Blue Heaven. As a Key West Photographer, we love finding laid back places to enjoy dinner.
You may have to wait for a table but the outdoor seating is fantastic. You have got to try the lobster Benedict – the best! 
You can also find delicious snapper, key lime pie and banana bread at Blue Heaven. This is a great spot for Sunday Brunch too!
Garbo's Grill 
This husband and wife owner food truck offers incredible specialty items that will leave you coming back for more.
The food is so good, that is was featured on Diners, drive ins and dives. 
Locals love the mango hot dogs, Korean tacos and UMAMIBURGER
Worth the wait, if there is a line! 
Bad Boy Burrito 
Another triple D approved restaurant is Bad Boy Burrito. As a Key West Photographer, we love recommending great lunch spots and this place is perfect for a lunch break from the beach.
The locals love the fish tacos with freshly caught Hogfish and Kobe beef burrito. This affordable lunch is a can't miss! 
Sloppy Joes 
This iconic Key West restaurant is a must-visit. They are famous for their sloppy joes and great drinks. 
The sloppy joe nachos are a must try and they have a long list of custom cocktails you'll want to try, like the Key West Lemonade drink. 
The Breakfast Club, too 
As a Key West Photographer, we love finding a good breakfast spot to visit while on vacation and The Breakfast Club is a fan favorite. 
The pancake Charcuterie board is a fun meal and the shrimp and grits are adored by many. 
Smokin' Tuna Saloon 
If you are looking for a restaurant off the beaten path from Duval Street, check out Smokin' Tuna Saloon. 
Enjoy live music, outdoor seating and fish dip that everyone raves about. This is a great place to enjoy some drinks and snack on their tasty conch fritters.