Disney Polynesian Resort Family Photography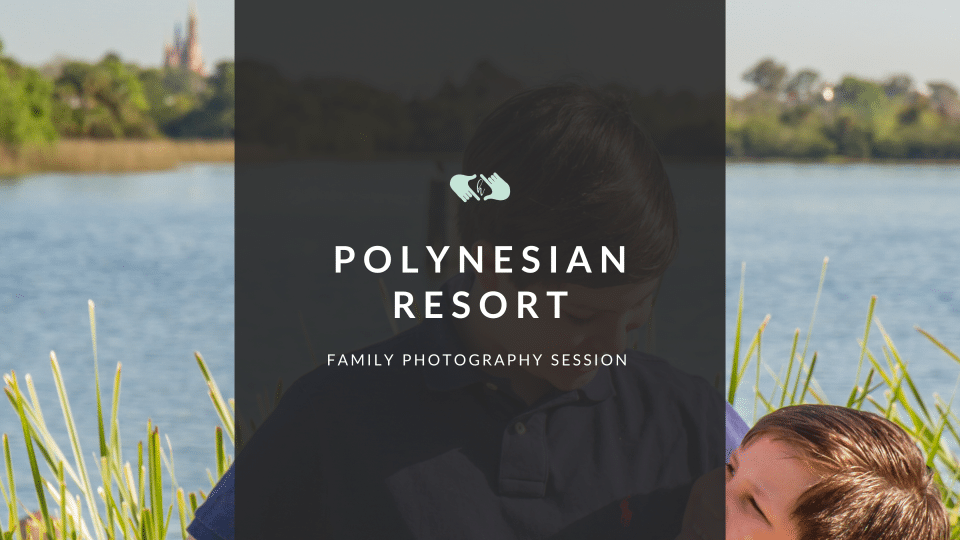 Disney Polynesian Resort Family Photography
This Disney Polynesian Resort Family Photography session was full of magic! I can just smell the lobby at The Polynesian now.
One of the reasons so many families enjoy the Polynesian resort for their photography session is because you can see Cinderella's castle peaking up over the trees in the distance. I love that you can feel like you are world's away, relaxing on a Polynesian island – but still experience Disney Magic.
This family photography session was a birthday celebration and what better way to celebrate than with a family photography session at The Polynesian resort.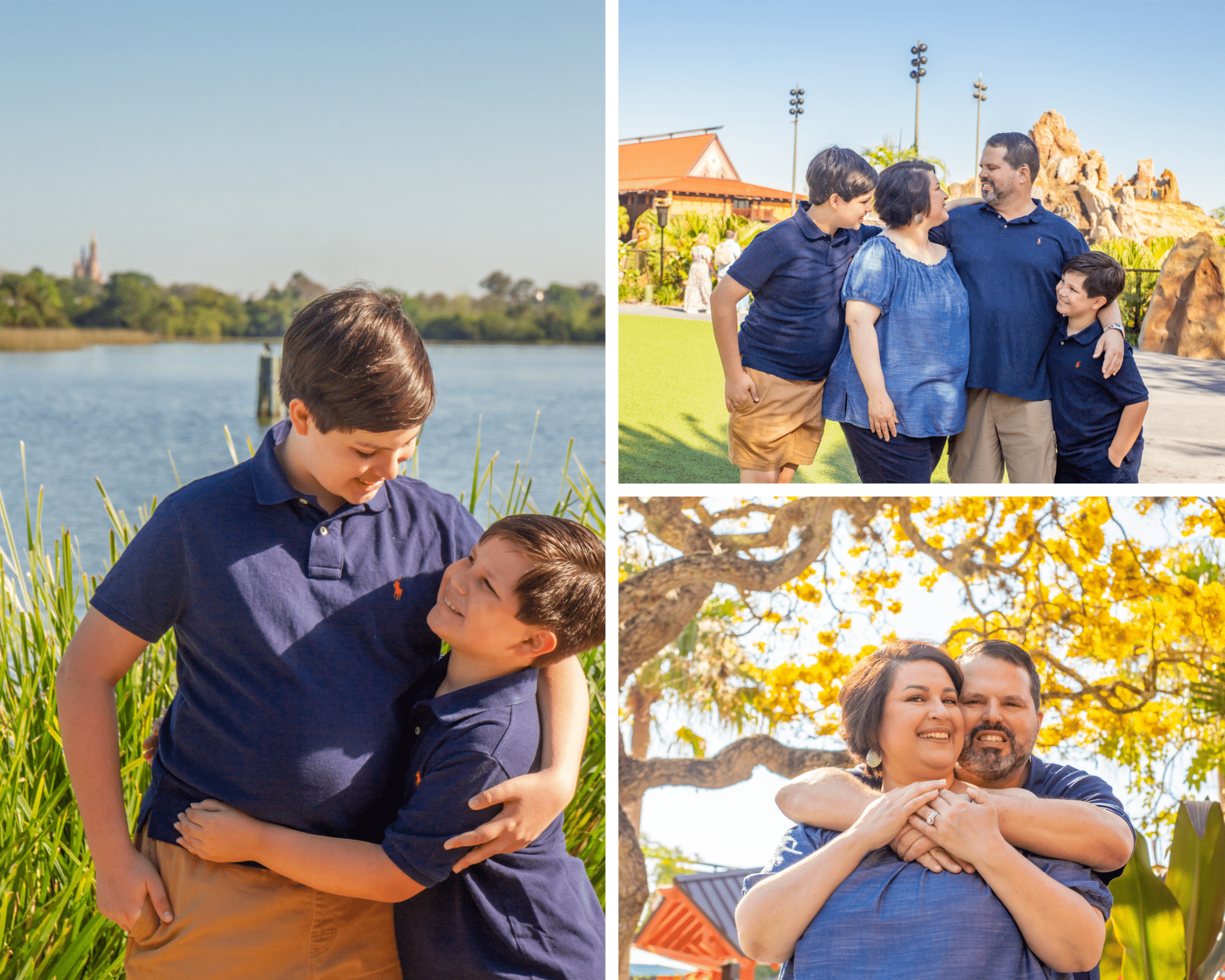 About The Session
We began along the Seven Seas Lagoon and I made sure to get the lovely castle peeking out at us in the background. I utilized the lush tropical foliage to help inspire my composition in many of these family portraits.
This Disney Polynesian Resort Family Photography session would not be complete without also incorporating one of Orlando's inactive volcanoes into the background. The pool at The Polynesian Resort is one of my favorites because the slide is a blast for both kids and adults.
Keeping the Magic Alive
I love Disney Polynesian Resort Family Photography because I am a huge Disney fan myself, so I understand how special it is to capture your family portraits where you feel most at home.
Knowing that Disney meant so much to this family, made it even more fun to help create such fun portraits for them to hang on their walls. Slowly but surely our walls have become filled with our memories at Disney and I think it helps keep the magic alive – even when you aren't at the parks!
Great Kids
These two did an amazing job at following directions, smiling and allowing me to photograph them for a full hour. The kids were so friendly, cooperative and it was a pleasure to photograph them during their vacation.
We walked all over the resort to capture a variety of different backgrounds and they did so well.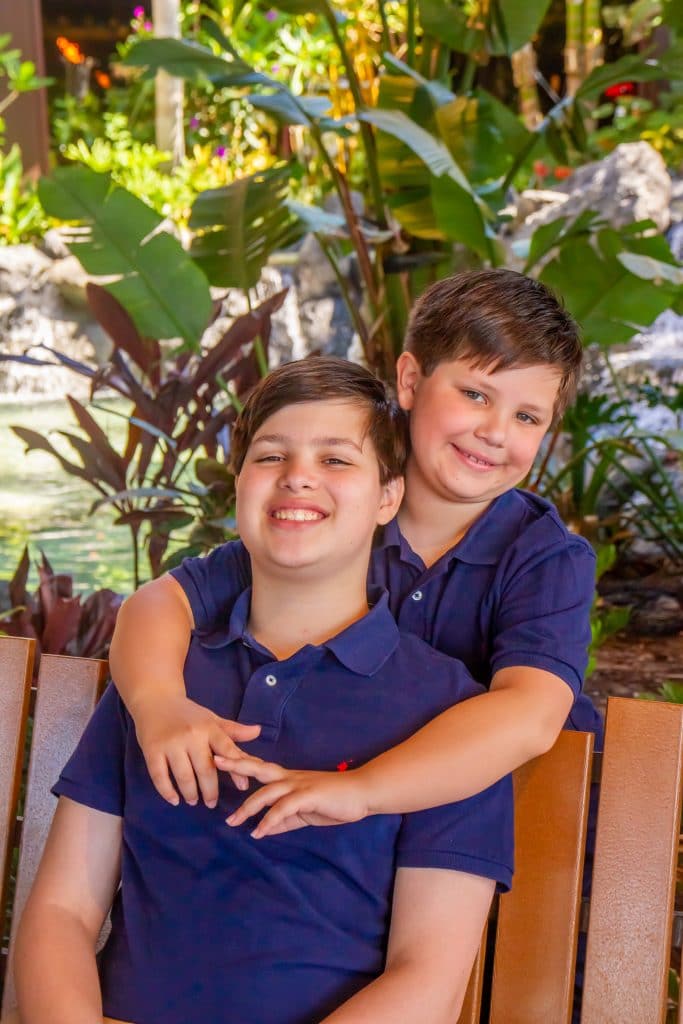 So much variety 
I love how scenic and lush The Polynesian Resort is because it provides such a wide array of backgrounds for family photography. You can capture some of the vibrant tropical florals, Seven Seas Lagoon, the volcano and the waterfall at the entrance.
If you visit the Polynesian resort, I highly recommend a pool day. The pool area is so relaxing that we have spent the entire day at the pool. I am obsessed with the Thai Coconut meatballs and eating them by the pool makes them that much better!
In the end
I had a blast capturing this Disney Polynesian Resort Family Photography session and I hope they fill their walls with beautiful memories from Disney.
One of my favorite parts of being an Orlando photographer is getting to meet families from all over the place and share in the same love for theme parks and Disney.
In the end, I am so thankful that I am able to photograph so many awesome families like this one.