Wow! We had a wonderful April and we can't believe it is already May. We loved the weddings we photographed and our little guy turned four years old! We asked our son Sawyer what kind of party he wanted to celebrate turning 4! He told us right away he wanted a Christmas party with a Christmas tree cake. We both thought it was a joke but after asking a few times he had made up his mind.
Being who we are, we had to make it come true even if we have had record breaking heat. Christmas in April it was going to be. To start out the weekend we went to Magic Kingdom and rode all of Sawyer's favorite rides, which for the record are Splash Mountain, Buzz Lightyear and Seven Dwarf's mine Train (he knows his stuff!). Obviously, as a Orlando portrait photographer, we love Disney World! We also picked up a monorail play set that he has had his eye on for a while now.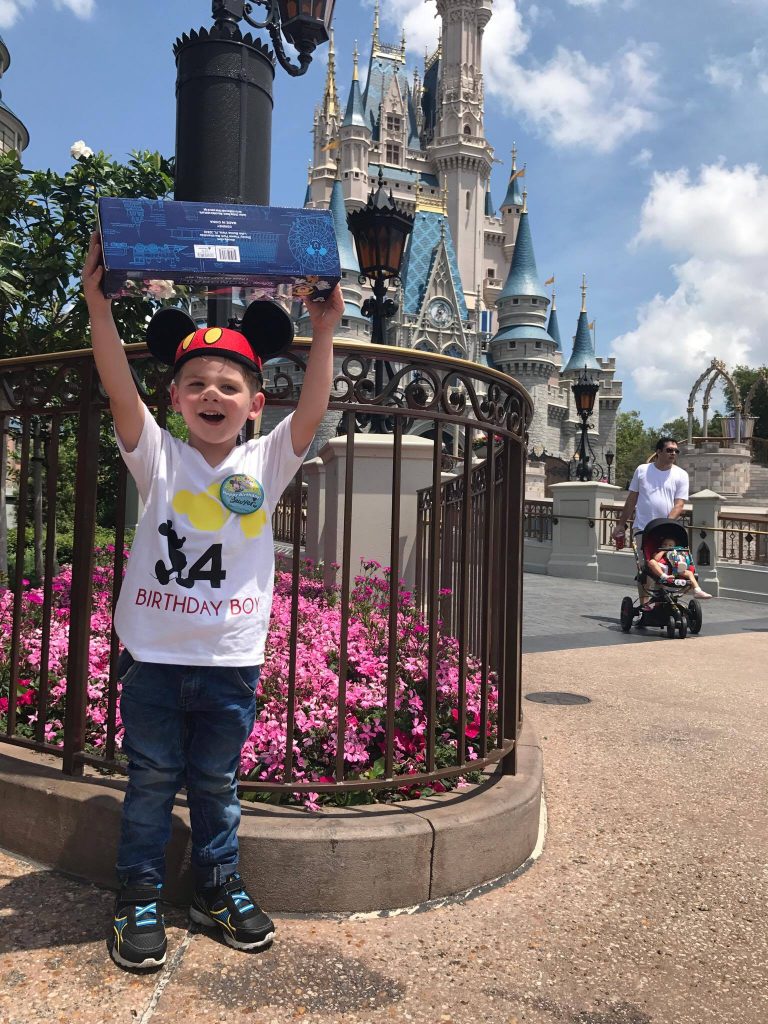 After Disney we we met up with some friends and family and went camping for the weekend, we brought the party with us and our family really enjoyed it! Heather hand crafted the place settings and made the little signs. The ornaments made a great party favor that you can really treasure and they make for a great memento. Since we usually have close knit family birthday celebrations, we like to make the favors extra special. Last year, we printed photographs of Sawyer as favors. We always design and print a collage of our favorite memories from the each birthday and recently we have started creating slideshows as well. These are just some of the ways that we like to commemorate special milestones in our personal lives and preserve our family's memories as an Orlando portrait photographer.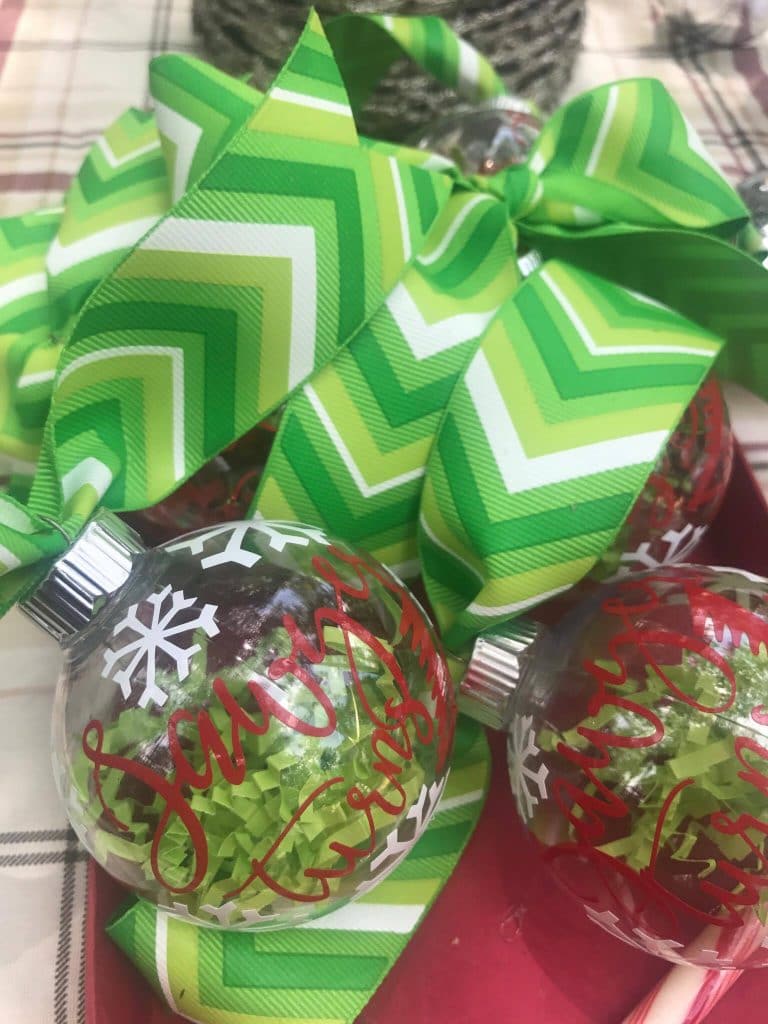 Camping in Ocala National Forest was a lot of fun. It's not something that we do regularly but I think that is going to change. It was so refreshing and peaceful to wake up listening to the birds chirping. There was a beautiful cardinal that kept coming to visit us and we had so much fun. Juniper Springs was incredibly charming and the water was crystal clear. I could definitely see potential for a great portrait session location. The water was crisp and chilly but we enjoyed snorkeling, lounging in floats and trying to catch minnows to get a closer look. Let's just say that we are super glad we don't catch minnows for a living because we are awful at it!
One of Sawyer's favorite parts are, of course, the cake and cookies! We ordered a Christmas tree cake just as he requested and sugar cookies. We added small fairy lights to add an extra twinkle and his face lit up when he saw this cake. Our favorite bakery always makes amazing things for us, it's great to have that personal touch! Because Sawyer is obsessed with trains and The Polar Express, we gave everyone golden tickets with their invitations. He collected everyone's tickets before we began the festivities. Overall, we had an amazing birthday weekend with friends and family.
We are excited to be heading into the summer months and hopefully get to spend plenty of time in the water. We will certainly be taking trips to the local springs as well as the beach to cool off. Even though Florida summers can be brutally hot, as Orlando Photographers we are lucky to be surrounded by lakes, rivers, oceans and waterways. We are looking forward to photographing lots of beach portrait sessions in the coming months!