St. Pete Things to Do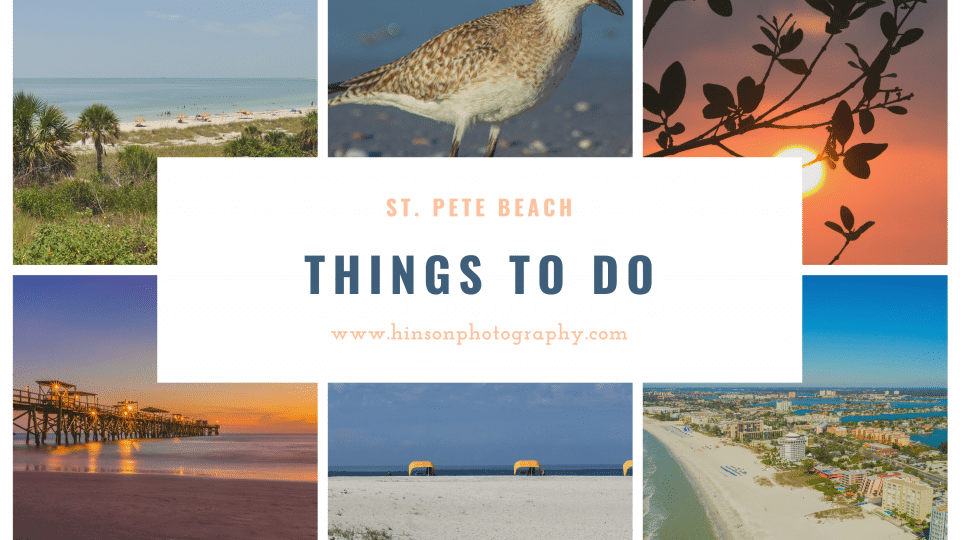 St. Pete Beach
10 St. Pete Things to do
Looking for St. Pete things to do? There are plenty of things to do in St. Pete for families or just about anyone. From pristine gulf beaches to immersive art museums – St. Pete Beach activities offer something for everyone to do.
When many people think of St. Pete Beach, they think of Sandy white beaches and warm gulf waters.
BUT… St. Pete Beach has even more treasure than just a stunning coastline.  Check out some of our favorite things to do in St. Pete Beach below:
St. Pete Pier
Splash pad
Restaurants
Walking paths
Beach
Playground
Nature discovery center
Open air market
This 26 acre waterfront pier is a fun thing to do in St. Pete. It's located right on Tampa Bay and it has SO much to do.
I love how family-friendly the St. Pete Pier is with a playground and splash pad. The nature Discovery Center is also a great way to mix in a little educational fun too!
They also have Spa Beach that you can walk to, which is a great way to sit, relax and take in the beauty of Tampa Bay.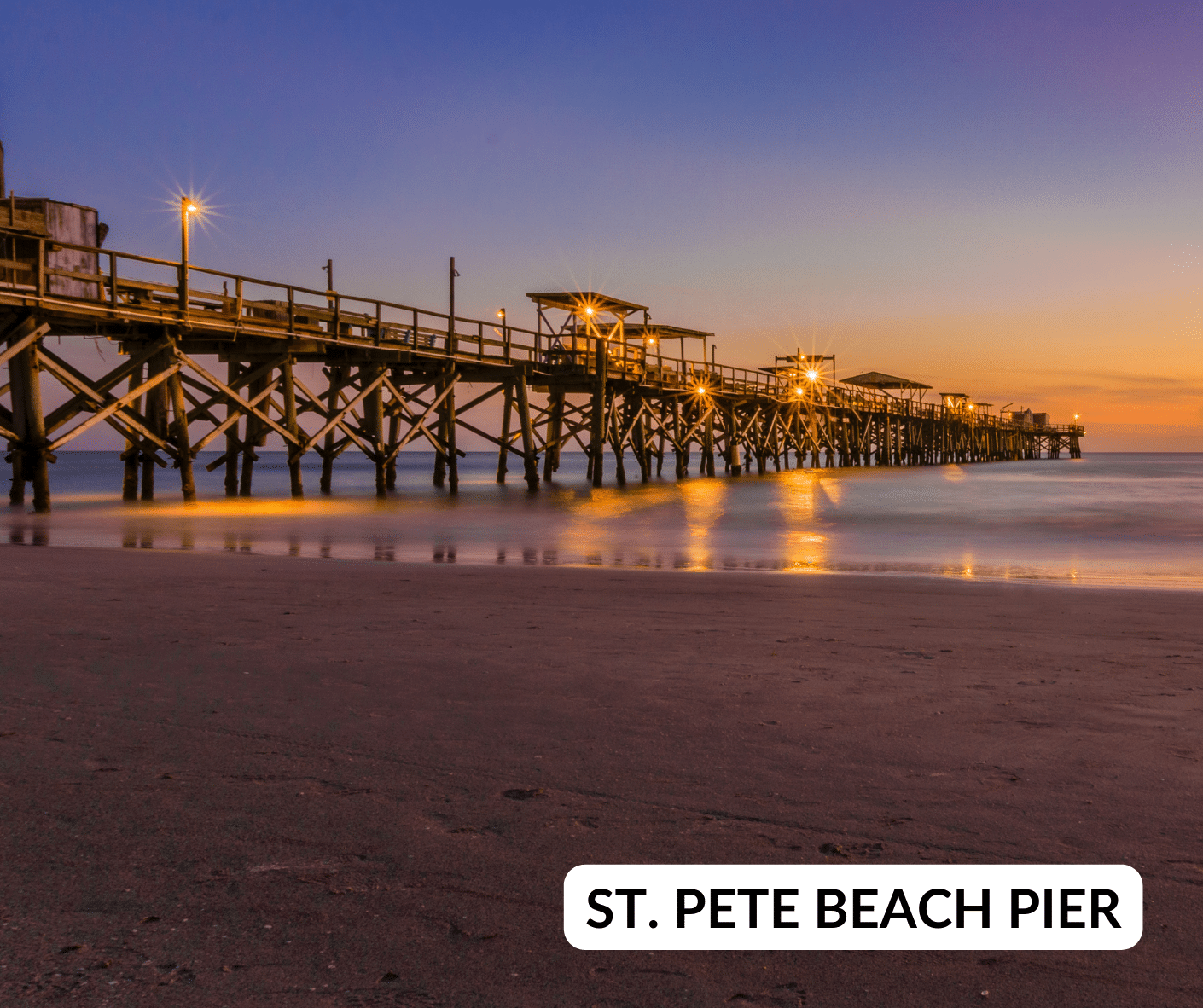 Clearwater marine aquarium
This aquarium is famous for being the home of Winter the Dolphin from the movie Dolphin Tale.
Since Winter's passing, this aquarium honors Winter's legacy by continuing to rescue & rehabilitate sea turtles, dolphins and other marine wildlife.
If you are looking for St. Pete things to do that are educational and family-friendly, this is the perfect activity!
249 windward passage,
Clearwater, FL
Pier 60 sunset celebration
Nothing beats a gulf coast sunset. Every evening you'll see locals and tourists alike flock down to the beach, to sit and watch the sun melt into the horizon.
Enjoy a fun sunset celebration near Pier 60 with performers and artisans that happens every evening. And the best part? It's free!
Pier 60 also offers a range of fun activities, restaurants and fishing rentals.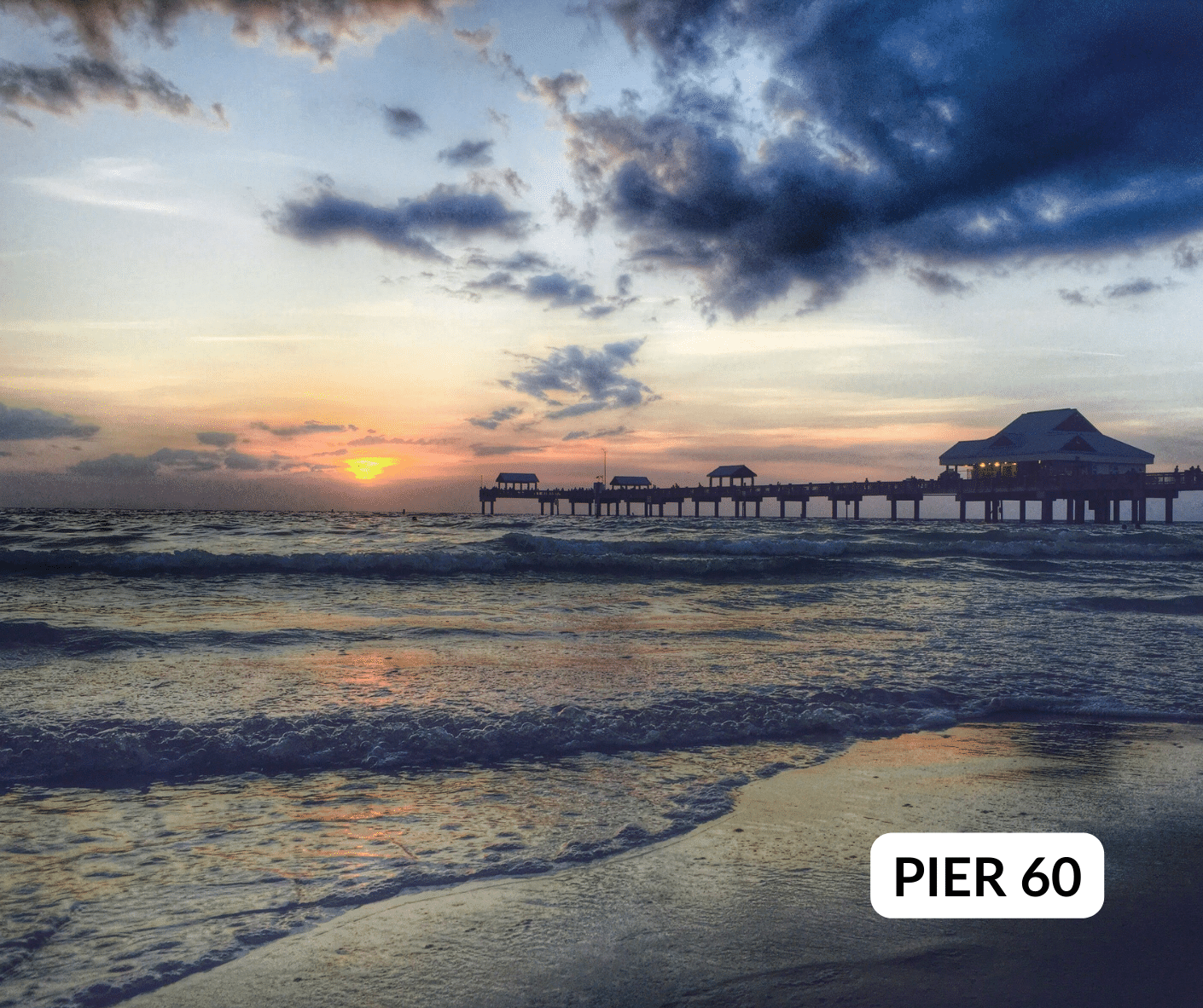 St. Pete museum of fine art
Florida is world famous for its coastline and theme parks but Florida is also rich in artistic history.
Opened in 1965, the MFA in St. Pete offers exhibits that showcase both classic & contemporary art.
Florida botanical gardens
Did you know that the name Florida was derived from the Spanish word for "flowery"?
It's no surprise that with Florida's tropical climate, that St. Pete would have lush tropical foliage.
Immerse yourself in a a breathtaking landscape with 120 acres of tropical flowers.
And the best part? It's free!
Fort Desoto park
This list  of St. Pete things to do wouldn't be complete without one of the largest beach parks in the area. It offers camping, fishing, swimming, walking trails and so much more!
Enjoy exploring the historic fort while taking in the beauty of their nearly 3 miles of white Sandy coastline. Fort Desoto Park is a bird lovers paradise with as many as 328 different species of birds being spotted here. One of my favorite birds that can be found in Florida marsh areas is the Roseate Spoonbill. It's striking pink color is a true beauty!
They have two fishing piers with a bait shop and a 800-ft boat launch. You'll also find several walking trails and a lovely kayaking trail.
Additionally, they have a playground and 15 picnic pavilions. It's a great spot for a families in St. Pete beach!
You can also take the ferry boat to shell key and explore surrounding keys!
Sunken gardens
Sunken Gardens is one of the few remaining roadside attractions in Florida. It is ADA accessible and great for families to enjoy a scenic nature walk through a 100 year old living museum. Currently admission is about $15 for adults and $6 for children. Seniors over age 62 will pay about $12. The gardens may be closed if the weather is bad, so be sure to check the forecast before your visit.
If you are looking to unwind in the shade and enjoy being in nature, Sunken Gardens is a can't miss thing to do in St. Petersburg, FL.
The Dali Museum
By far one of our favorite activities in St. Pete is The Dali museum. Unleash and inspire  your creativity in this dreamlike museum. The museum hosts arts and craft activities for children ages 6-11 and it's a fantastic thing to do with your creative kiddos.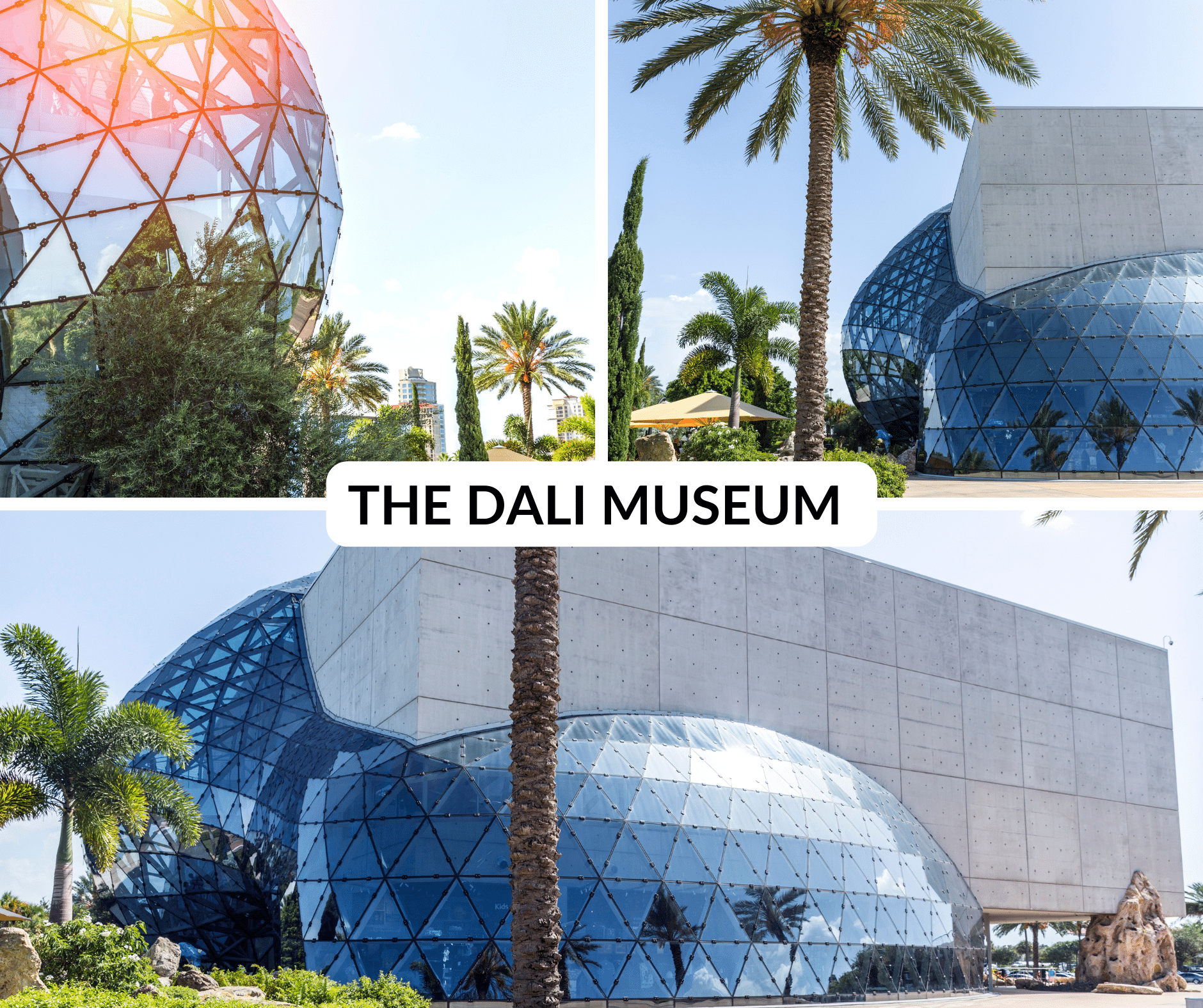 The architecture of the museum itself is stunning and it offers areas throughout for kids to play. I love how immersive the museum is and the artwork is out of this world! I also  find it really neat because Salvador Dali knew and collaborated with Walt Disney, which makes this a great experience for Disney fans. Highly recommend this as a can't miss thing to do in St. Pete, FL.
Sightseeing tour
If you do some research, you'll stumble upon a wide variety of guided tours as fun things to do in St. Pete. When we visited St. Pete Beach, we did a Segway tour and made memories that we still laugh about to this day. You can also rent scooters as a fun thing to do in St. Pete.
In addition to the Segway tour, there are numerous boat and fishing tours available in St. Pete and Clearwater. If you are looking for a free activity, you can download the Florida Stories Walking Tours app and learn about the history of St. Pete.
St. Pete is an artsy little beach town with lots of immersive art museums. When you visit, you may notice sculptures and murals all throughout the downtown area.
You can go on a walking tour of the museums downtown or go on guided tour of the murals in downtown St. Pete. You can learn about the artists as well as a map of all of the murals in the St. Pete area by going to St. Pete Mural tour's website. If you are looking for St. Pete things to do this weekend, this is a great activity that requires little planning.
Kayak/SUP tour
I always recommend exploring the waterways of the places you visit in Florida. You'll experience such a different side of Florida to the bustling theme parks and beachside attractions and it's one of the best things to do in St. Petersburg, FL.
You can go on a guided kayaking tour throughout Shell Key reserve and get the chance to see Florida's diverse wildlife up close. We almost always see dolphins when we go kayaking, so there is a good chance you'll run into a few during your tour. You may even see some manatees, stingrays, turtles or any of the diverse bird species that can be spotted in the St. Pete region.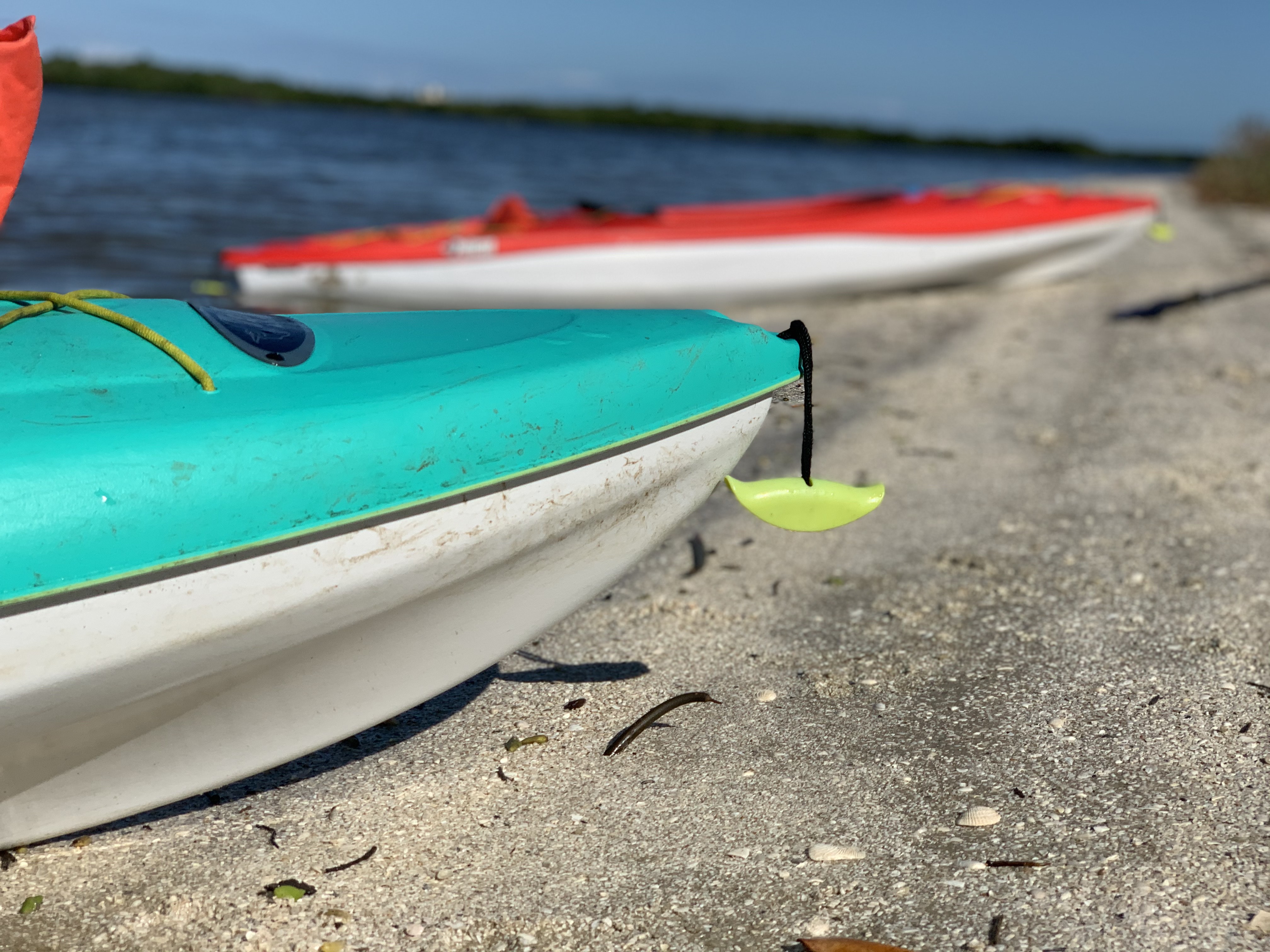 If you are comfortable kayaking on your own, you can rent paddle boards or kayaks pretty easily in St. Pete. Shell Key preserve is a great spot for paddling through the mangroves and seeing the diverse wildlife that call St. Pete home. Fort Desoto park also offers top notch paddling and rentals are available right at the park. Kayaking and paddling are St. Pete things to do that are great for experiencing nature.