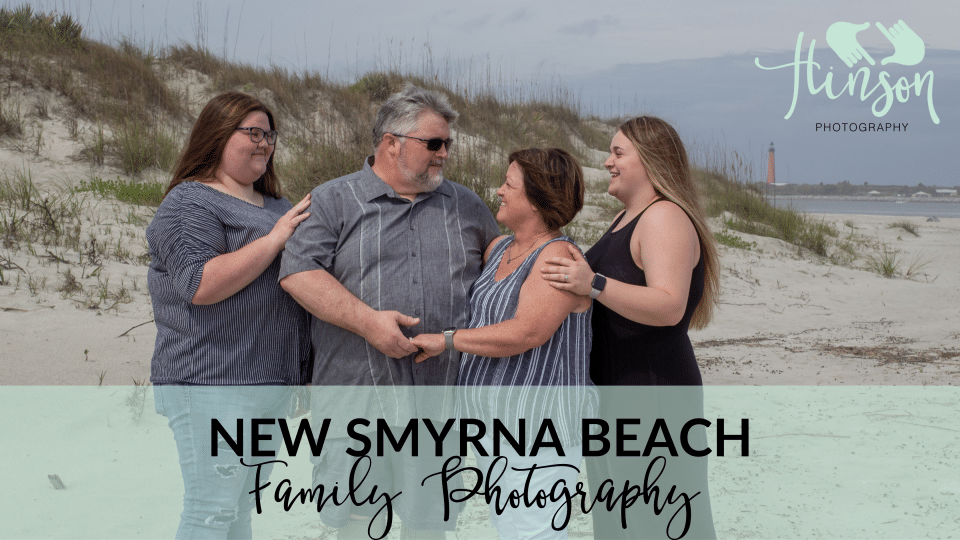 New Smyrna Beach family photography at Smyrna Dunes Park 
One of our favorite locations for New Smyrna Beach family photography is Smyrna Dunes Park. 
About Smyrna Dunes Park
Smyrna Dunes Park is a 184 acres along the ocean and Ponce Deleon Inlet. The variety of scenery is perfect for capturing New Smyrna Beach family photos. 
This family was visiting for vacation and wanted to update their family portraits in beautiful New Smyrna Beach. 
They loved the scenic walk down the boardwalk to the beach where we stopped to take a look at tortoises, snakes and take in the views. 
While it is a bit of a walk to get down to the beach, it's well worth the expansive views of New Smyrna Beach. 
See New Smyrna Beach wildlife
If you keep your eye out, you'll most likely spot a tortoise during your visit. We were lucky enough to see several! On the inlet side, you can watch dolphins play on a calm day too. 
The fishing pier draws many visitors to Smyrna Dunes Park. I am no fishing expert but I do often see fish jumping out of the water.
This family was especially excited about the local wildlife. They enjoyed strolling along the boardwalk and had a keen eye for spotting animals.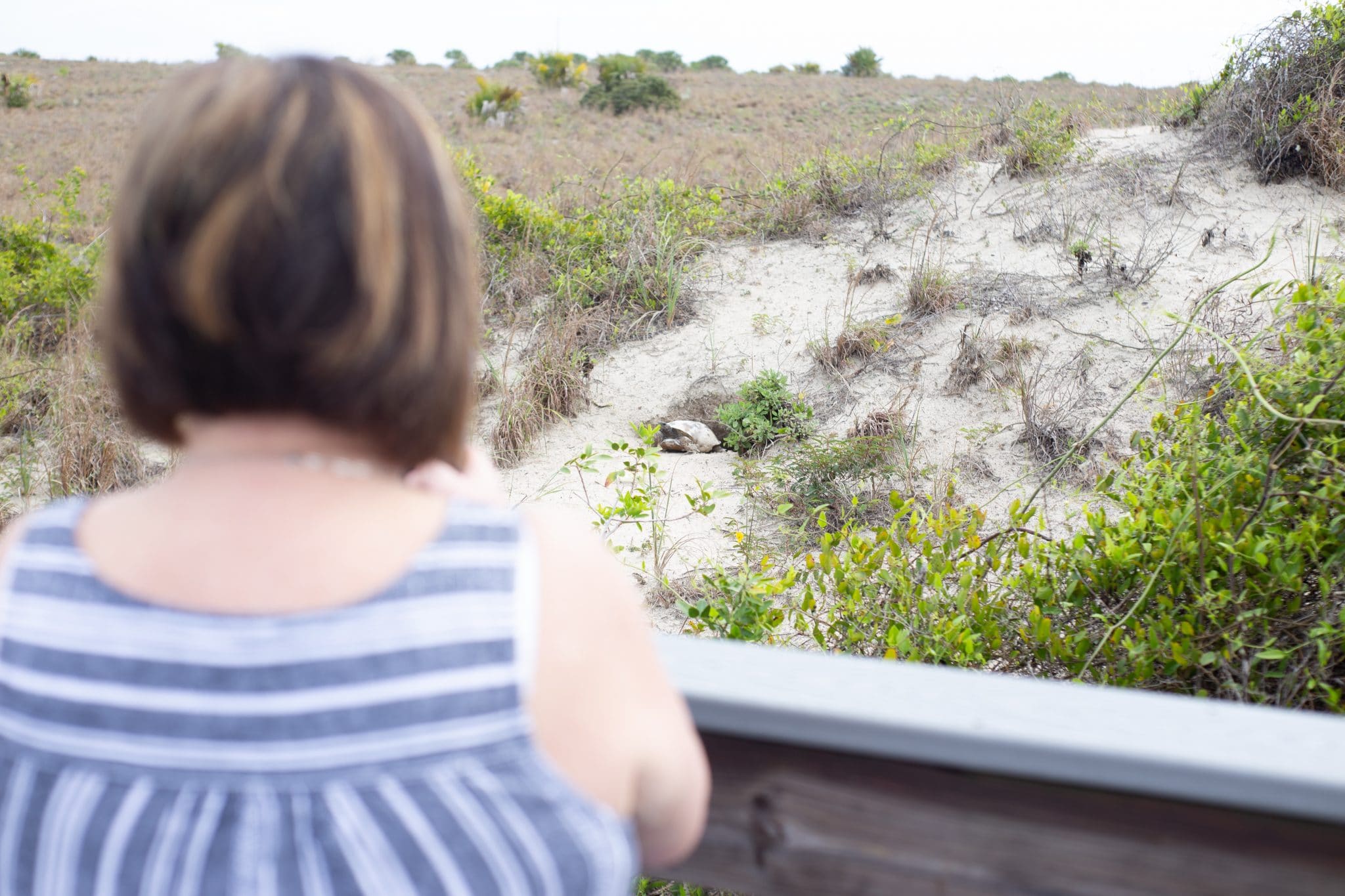 You'll want to come back
As a New Smyrna Beach photographer, I love seeing people fall in love with the area. It's a joy to see them returning each year to New Smyrna Beach for a relaxing family beach vacation. 
The mom had visited Smyrna Dunes Park before and was excited to bring her family to New Smyrna Beach for a family photography session. To me, family beach photography is a souvenir that can't be beat!
As a beach photographer, I travel to beaches all over Florida and I have yet to see sand dunes like this anywhere else. The sand dunes in New Smyrna Beach take my breath away! 
I recommend Smyrna Dunes Park to families in our booking guide because it is a breathtaking location. If you are looking for New Smyrna Beach family photography, I would highly recommend you check out Smyrna Dunes Park. You can also learn more by checkout out our travel guide to New Smyrna Beach.
How Photography sessions typically go
Once we got down to the beach, I photographed some family beach photos on the rock jetty and with the sand dunes in the background. Then we got closer to the ocean and saw a tiny little crab.
I love being a New Smyrna Beach photographer because there is never a dull moment! 
This park is perfect for a New Smyrna Beach family photography session because it offers such a variety of backgrounds. We'll usually start in front of the Dunes and then head closer to the water as the sun starts sinking down into the sky.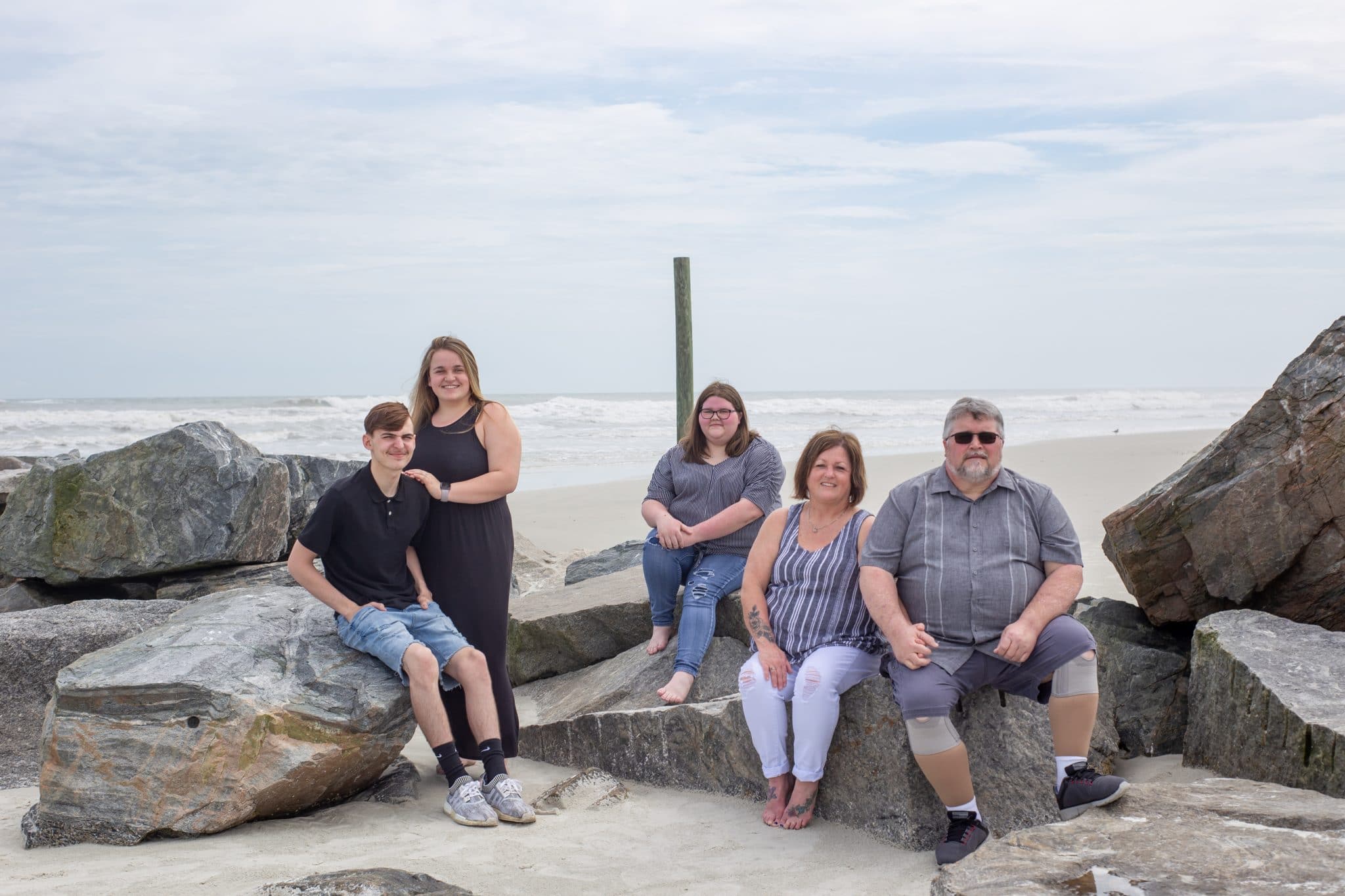 You can see the Ponce Deleon Lighthouse, sand dunes, rock jetties and often times even sail boats in the background. It's a lovely little oasis for families in New Smyrna Beach, FL. 
What to Expect during your visit
Additionally, Smyrna Dunes Park is often less crowded than other beach parks in New Smyrna Beach. This totally depends on the season, however. Last summer the park reached capacity several times. In our experience, this is very rare and very unlikely if you come later in the day. 
It costs about $10 to enter Smyrna Dunes Park, if you are looking for things to do in New Smyrna Beach. If you'd love to bring your dog along with you to your New Smyrna Beach photography session, then Smyrna Dunes Park is perfect. Check out these adorable New Smyrna Beach engagement photos with their dog! 
Some of the many amenities at Smyrna Dunes park include:
dog beach
fishing pier
a tower to view the acres of protected sand dunes
picnic pavilions
breathtaking views