Why We Love Palm Coast
Why We Love Palm Coast
Washington Oaks State Park is one of our favorite locations to photograph in. Bringing clients to this secluded little gem in the heart of Palm Coast is a wonderful way to capture both lush greenery and vibrant coquina beaches. What we personally enjoy about Palm Coast is that the environment feels very natural and green but it's actually a pretty large city. There are tons of great cafes, restaurants and places to shop. So, you are able to experience all of the amenities of a city while also being able to enjoy the natural beauty of Florida's marshes, beaches and lush tropical landscape. As Palm Coast Photographers, we appreciate the scenery!
The Beaches
We are always mesmerized at how much variety you will see among Florida's beaches. From New Smyrna Beach to Palm Coast, the beaches vary widely and each beach is distinctive. Palm Coast beaches are incredibly unique because of the coquina rock formations. The rock formations are the largest off of the east coast of Florida and their beauty is a sight to behold. One of the coolest things about the coquina rock formations, is that they are ever changing with the tide. Of course, all beaches will vary depending on the weather but to us, this is such a cool aspect of Washington Oaks State Park beaches.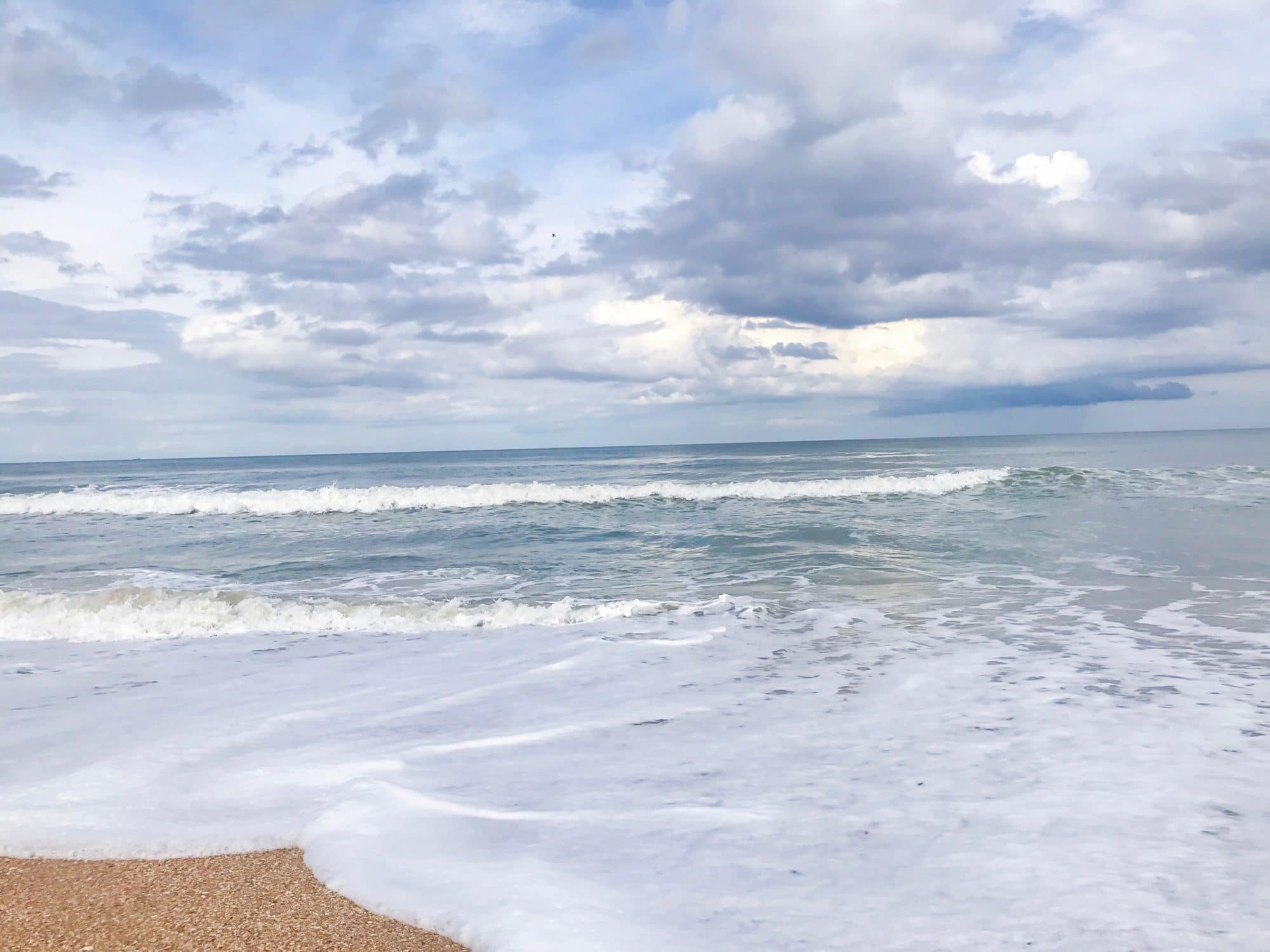 St. Augustine is just a short drive away. And the coquina beaches always remind me of the incredible coquina structures that were left behind from Florida's past. It's the same reason we are always so inspired by Old Fort Park in New Smyrna Beach, FL. As Palm Coast Photographers, we love when Florida history shines through in our work.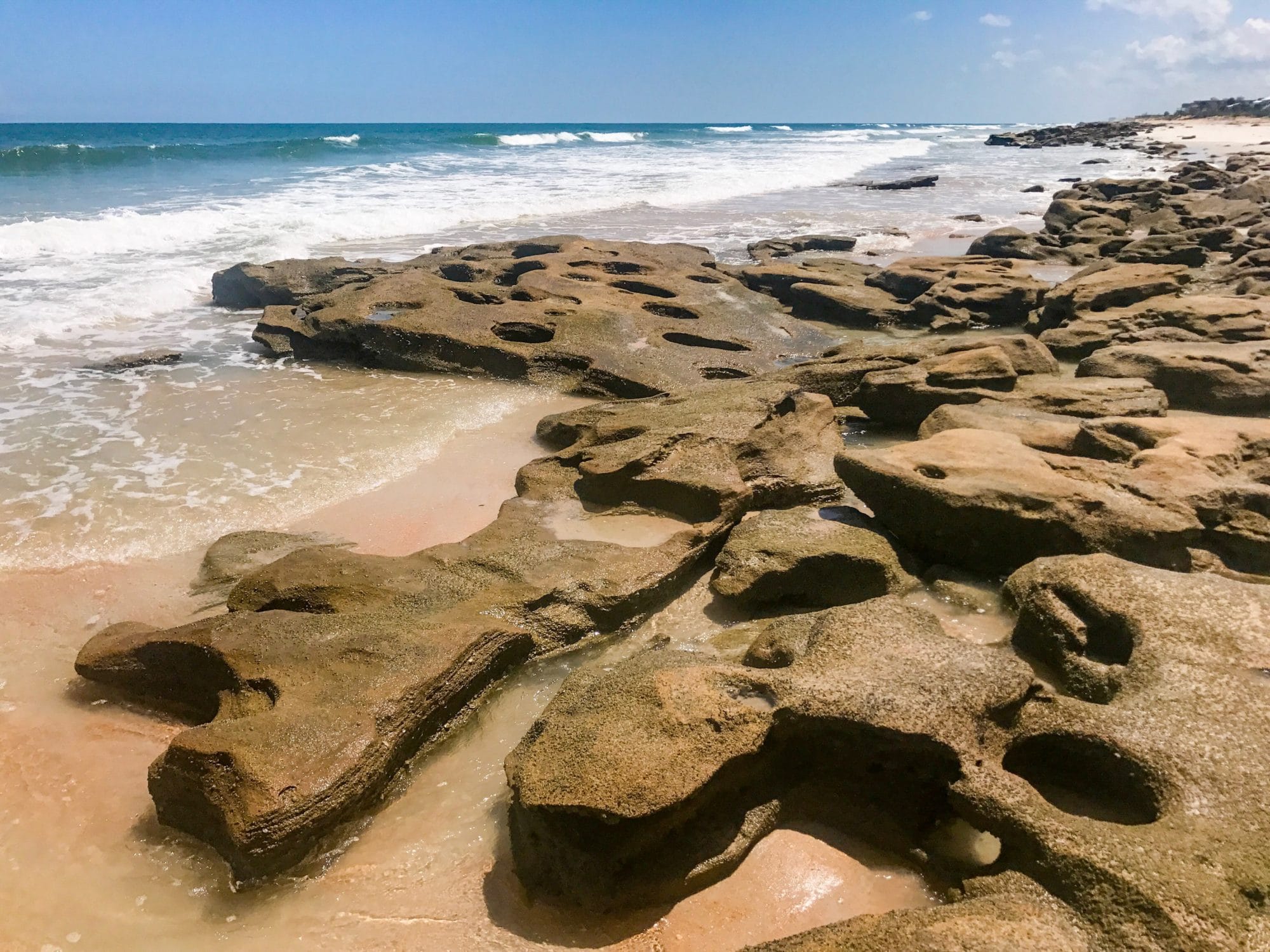 Outdoor Activities
Florida is well known for having great weather all year long and Palm Coast is no exception! There are so many great parks and walking trails in Palm Coast, like Graham Swamp Preserve for example. Graham Swamp Preserve reminds me of Blue Springs in that it has a very nice wooden walkway that is perfect for families. You can enjoy nature by biking, walking a variety of trails or boating and kayaking. Waterfront Park is also a great place to enjoy a picnic and take in the waterfront views.