Sugar Mill Gardens Port Orange Wedding Photography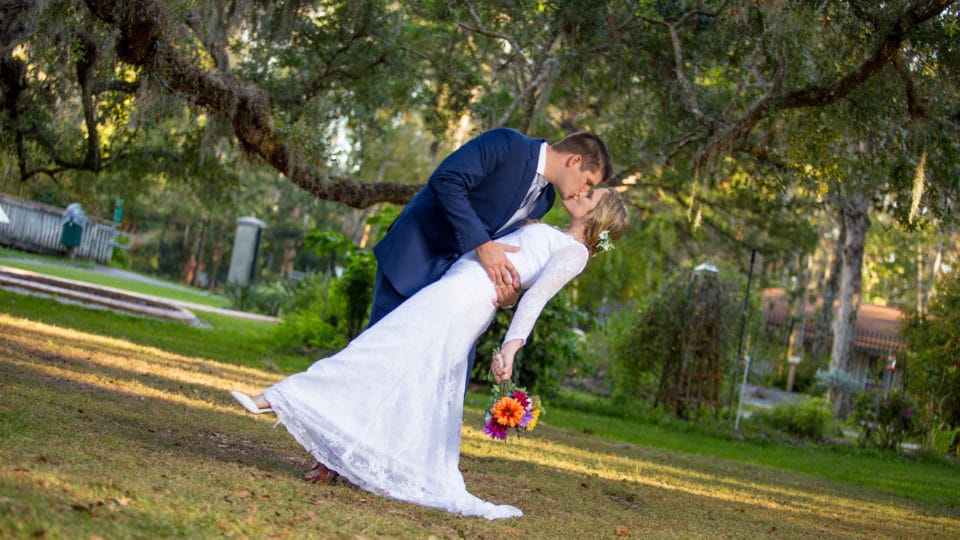 Mike and Mindy had a beautiful ceremony in port orange. The sugar mill gardens made the perfect setting for these two to get married. When we were contacted to photograph this wedding we were so excited! Hearing their love story was truly heart touching.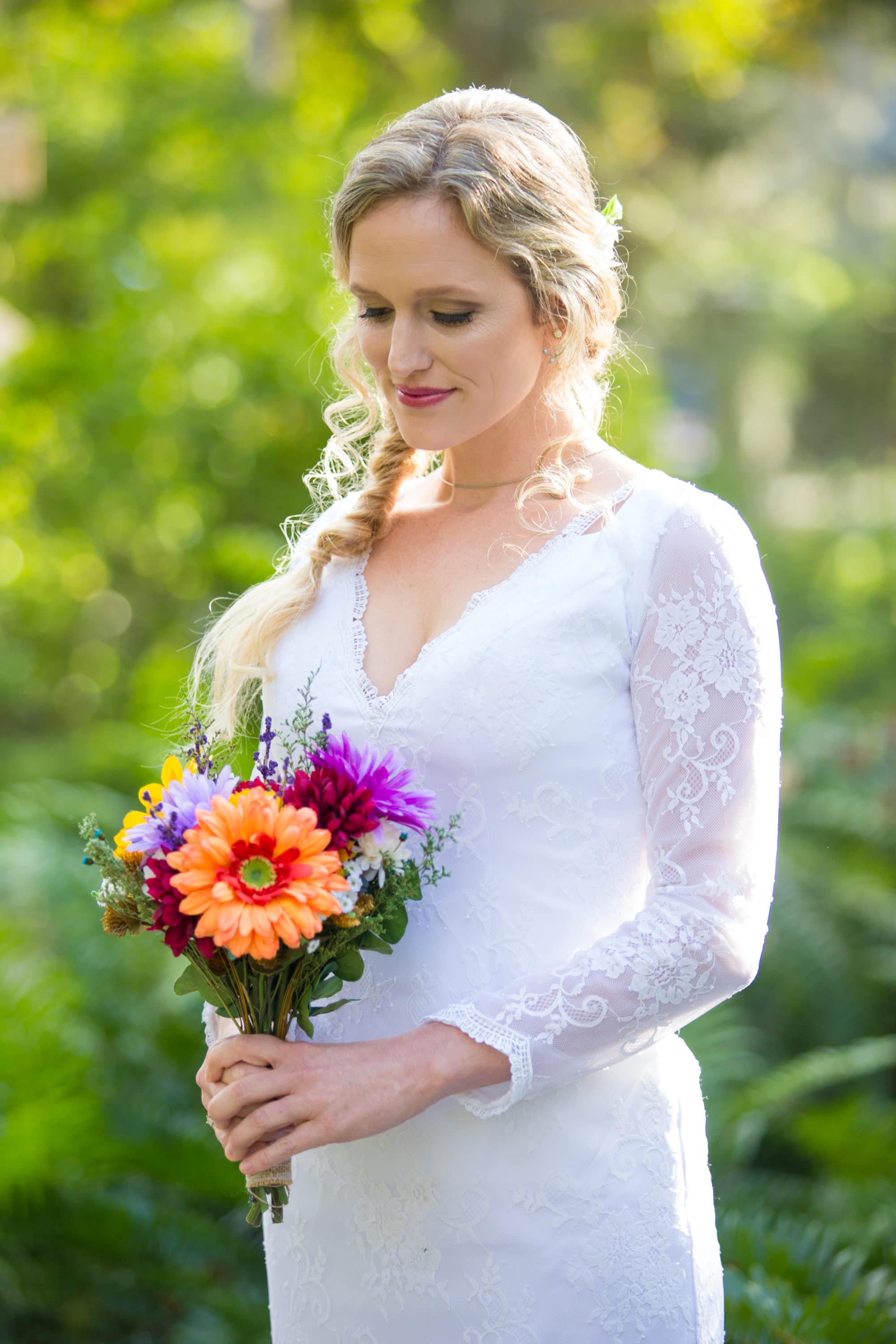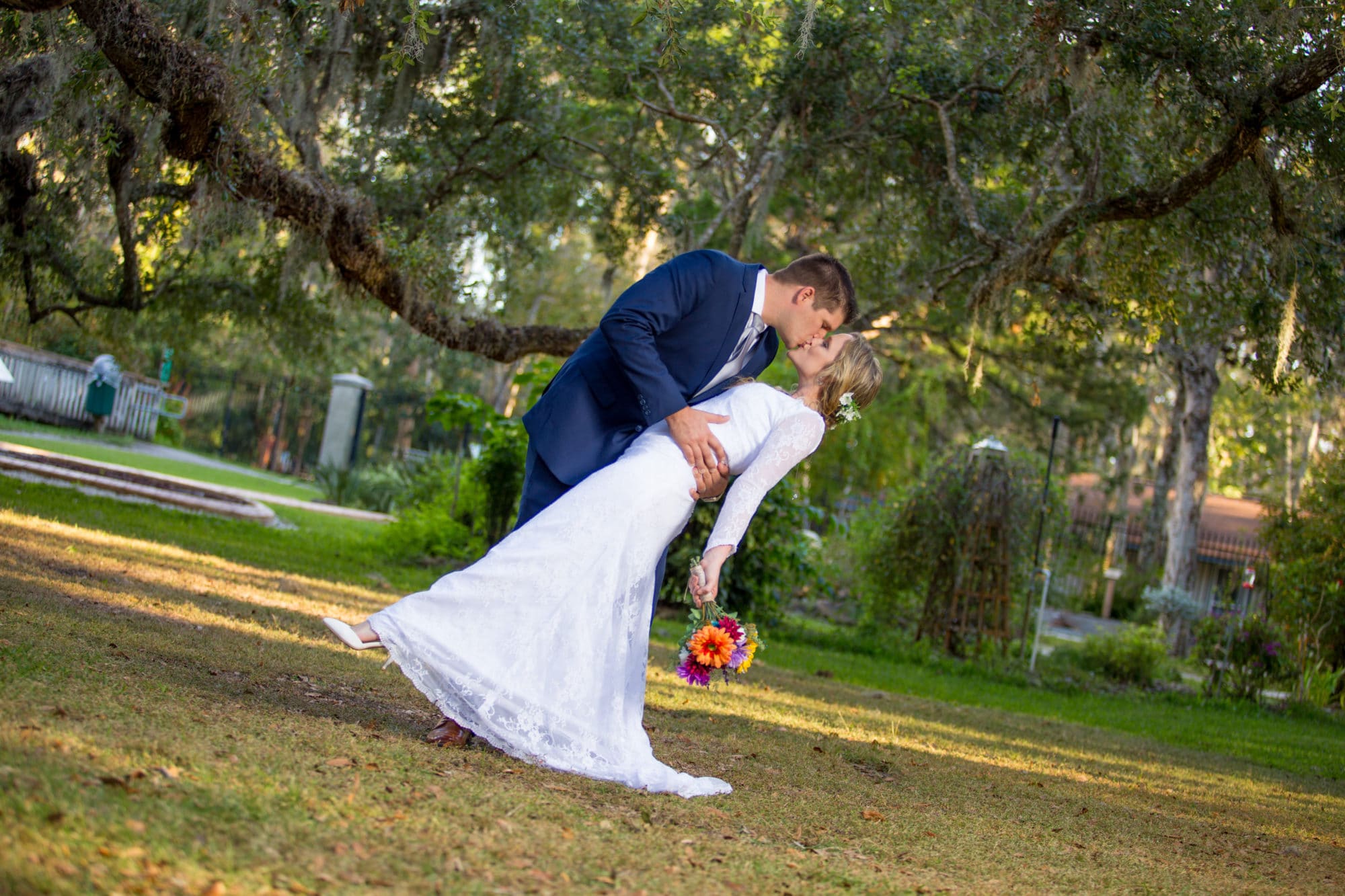 The day started around 3pm and everything ran right on time! The weather was perfect and slightly cooler here in Florida. The gardens lead to ceremony sight where they had the most adorable decorations in place. We loved the use of photographs to show different times thru the couples journey. The heather flowers on the benches were that extra touch that really made a huge impact.
As photographers in Port Orange, we know and love Sugar Mill Gardens! It is such a beautiful place for an intimate and whimsical wedding ceremony.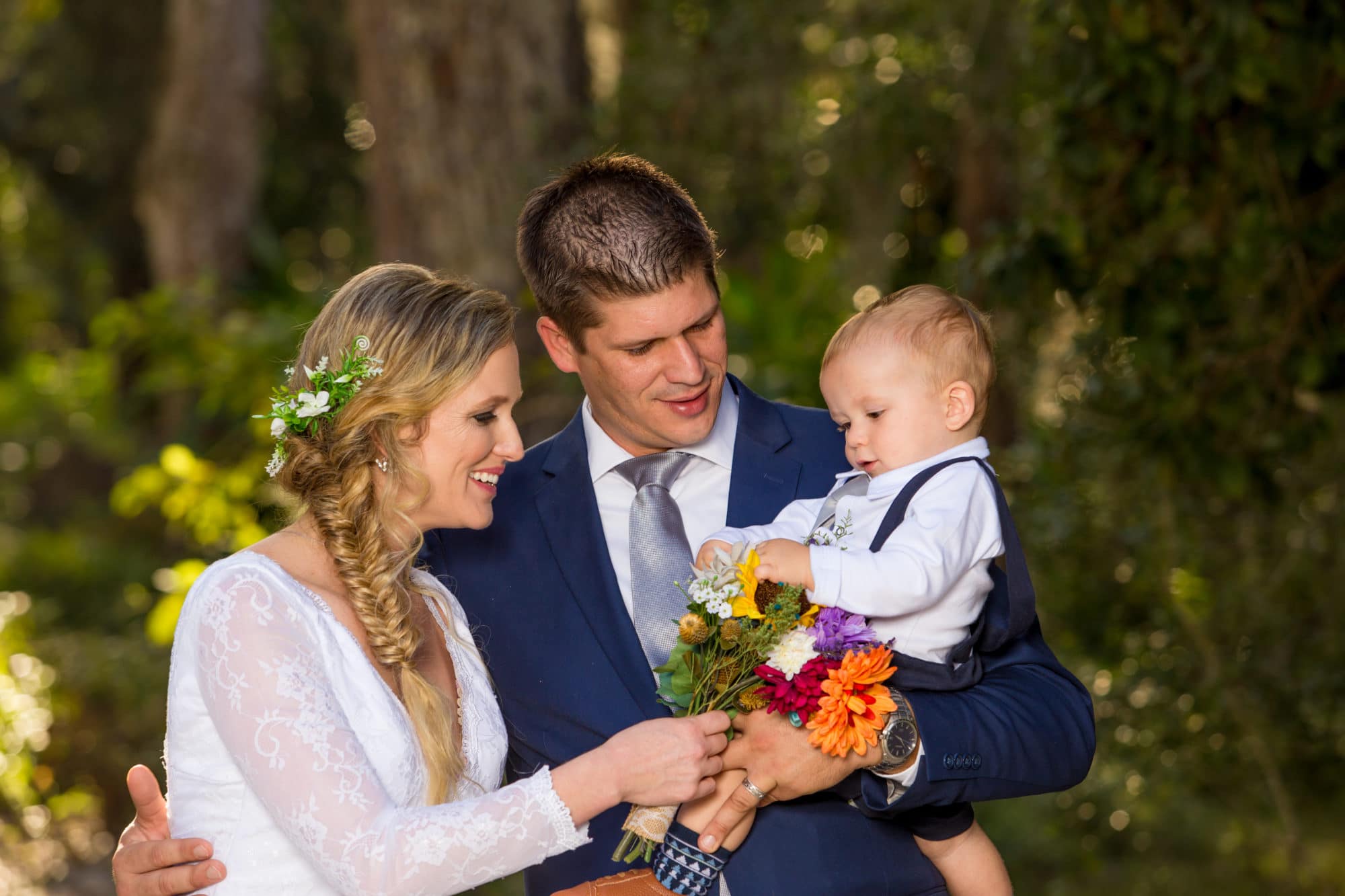 At 3:30pm Mindy walked down the isle and saw Mike waiting for her. This is always one of our favorite moments to photograph. There was not a dry eye around. Everyone always tears up and the emotions are always heightened. Dad did his duty and sat down. The ceremony couldn't have been more perfect. We saw something different, the couple had the witnesses sign the marriage license as a part of the ceremony. It was very neat to witness.
After the ceremony we had a lot of fun with different portraits. Every corner of the gardens has a new spot to take advantage of. The old oak tree is one of our favorites. We love the bridges and garden arches. Mike and Mindy were naturals in front of the camera and there love shined through!