Including Pets in your Family Portrait
Have you ever heard of the term "fur mom" or "fur baby"? Chances are, you probably have. And while this may seem extreme to some people, I think most pet owners can agree that our furry companions are a part of the family. While attending one of our local art festivals, we couldn't help but notice all of the dog strollers & boutique style dog accessories. So, I think it is safe to say that there are plenty of fur babies out there!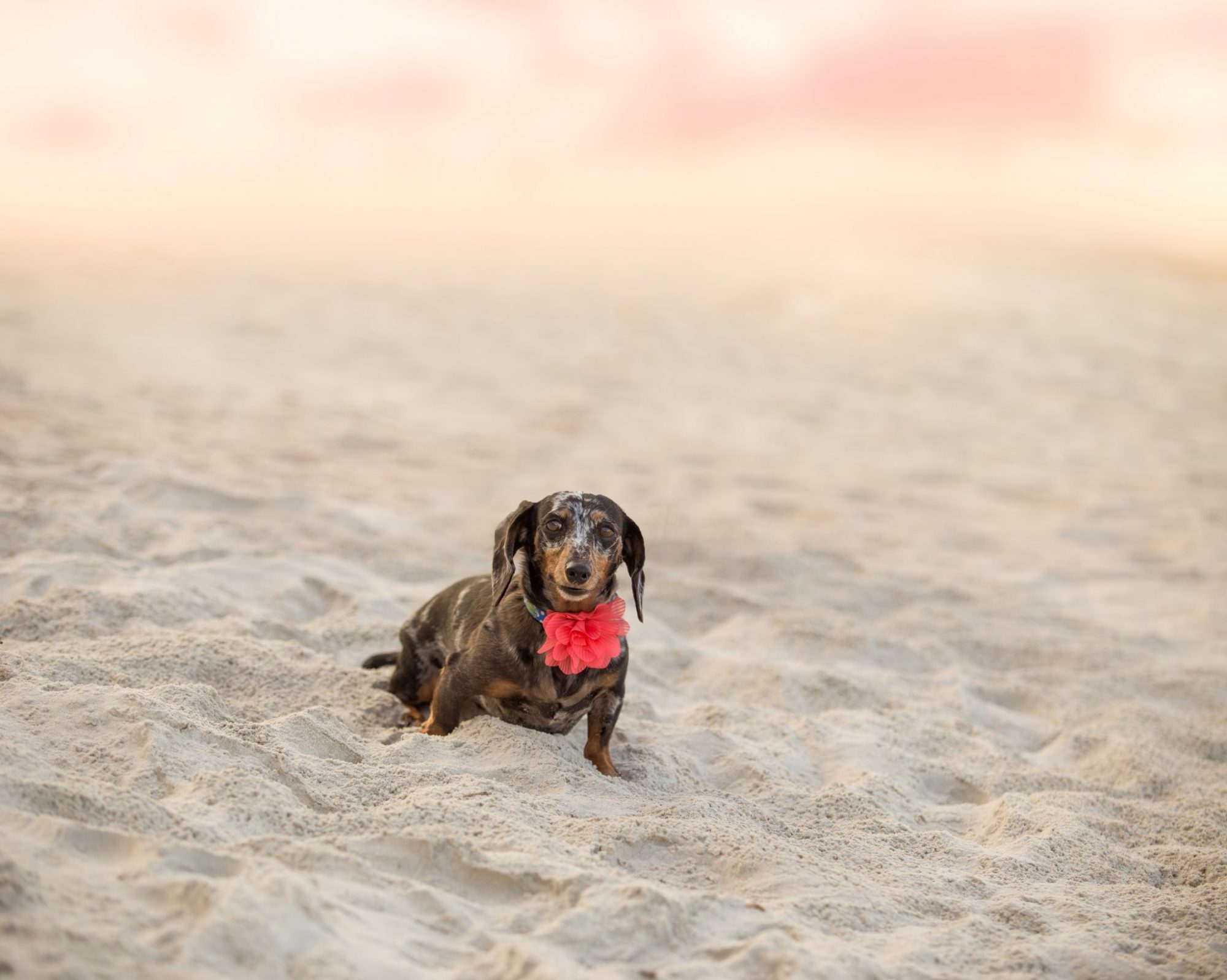 As a Jacksonville Beach Photographer, we often get asked about whether or not dogs are welcome to join in on a portrait session and our answer is always the same; Why wouldn't they be? Family pets are the sources of joy, companionship and loyalty for many people. It absolutely makes sense to include them in your portraits. And, don't worry. You won't look like a crazy person. We welcome you to let them tag along!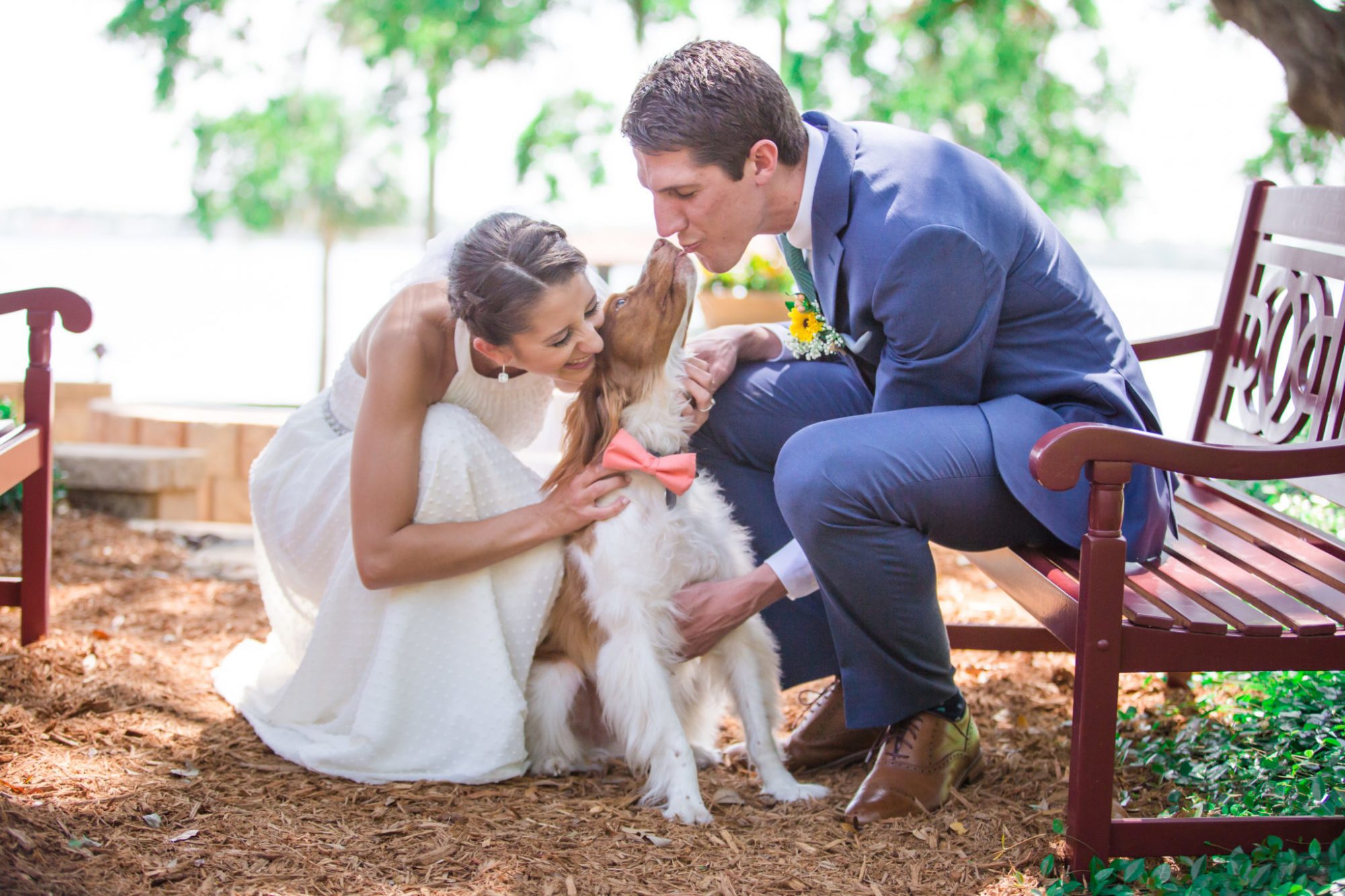 Pets are photographed in engagement portraits, family portraits, maternity portraits and even newborn portraits. It's a trend that I cannot say will disappear anytime soon. Quite frankly, I don't want it to! Dogs inspire light heartedness and fun in everything that they do. They will certainly find a way to make your portrait session even more of a blast. Even if it involves me getting wrapped up in a leash; totally worth it.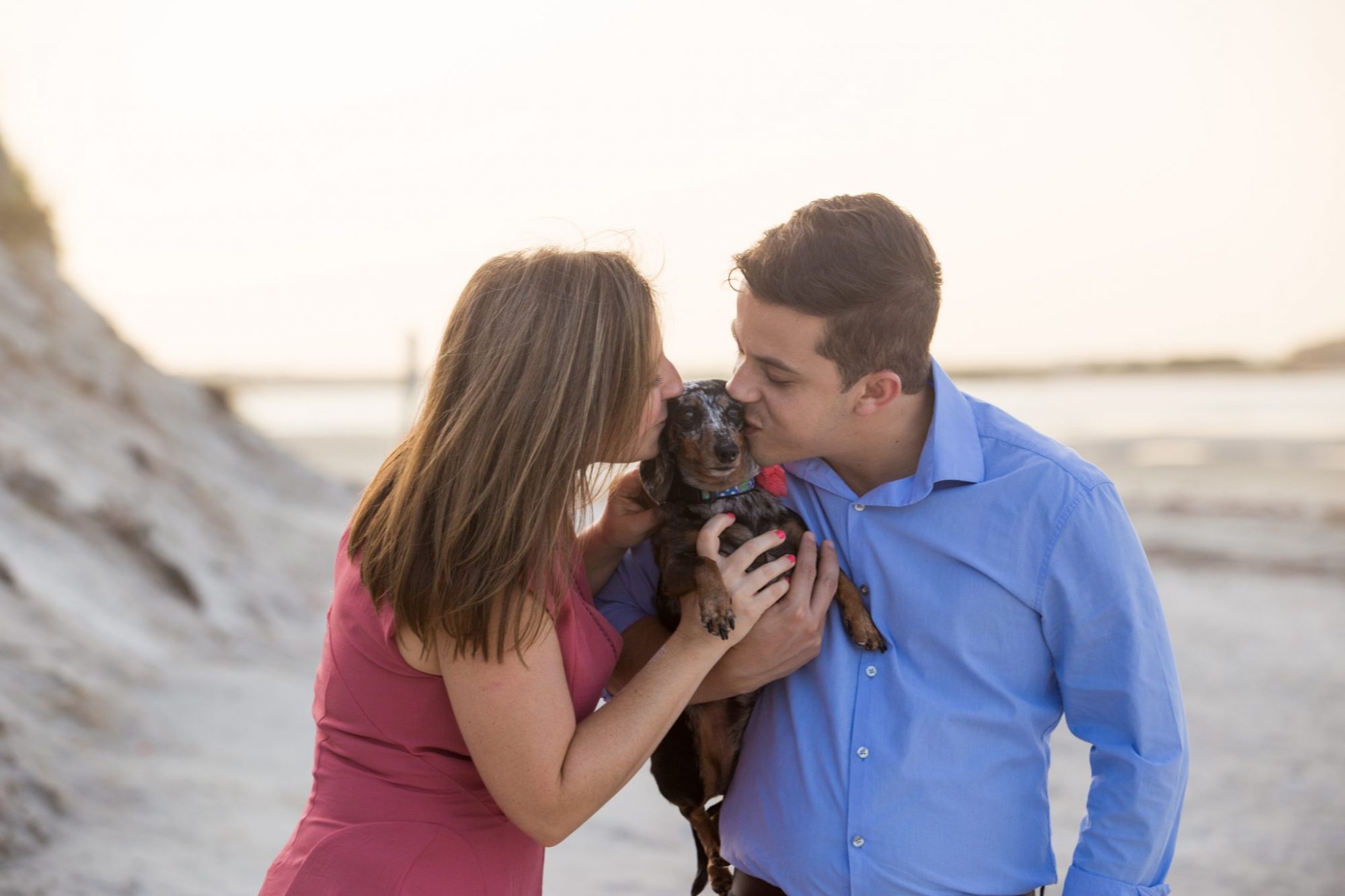 And they probably won't mind. Frolicking along a sandy beach or exploring a grassy field is right up most dog's alleys. Who knows, if they behave and strike a few poses they may even end up with a little treat or two compliments of the photographers!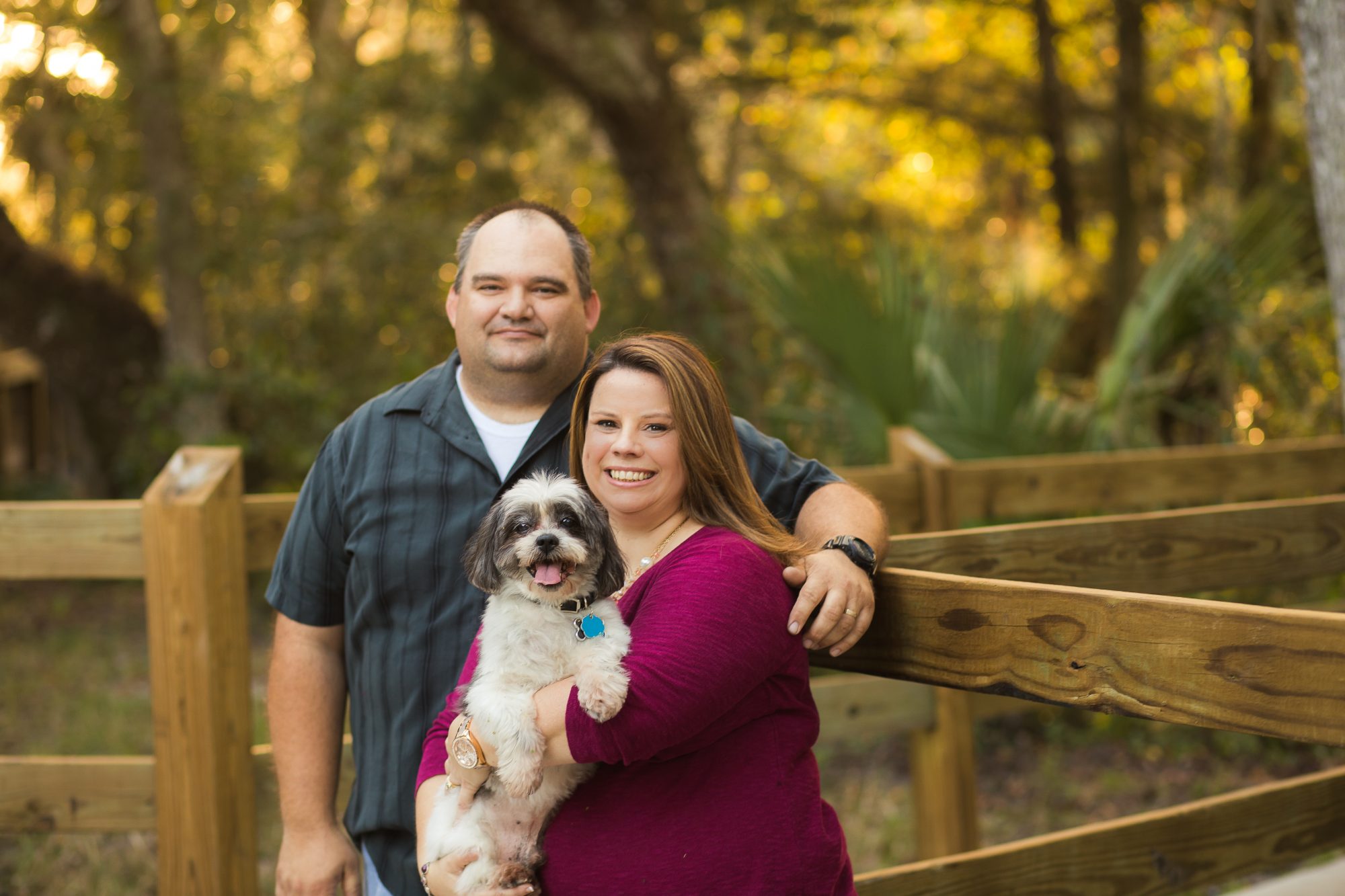 We all cherish the memories that we share with our pets, children form such special bonds with their animals too. You will want a beautiful portrait of them with the family that they endearingly and endlessly loved to always remember them by. Our pets are so special to us that it makes sense to be photographed with them.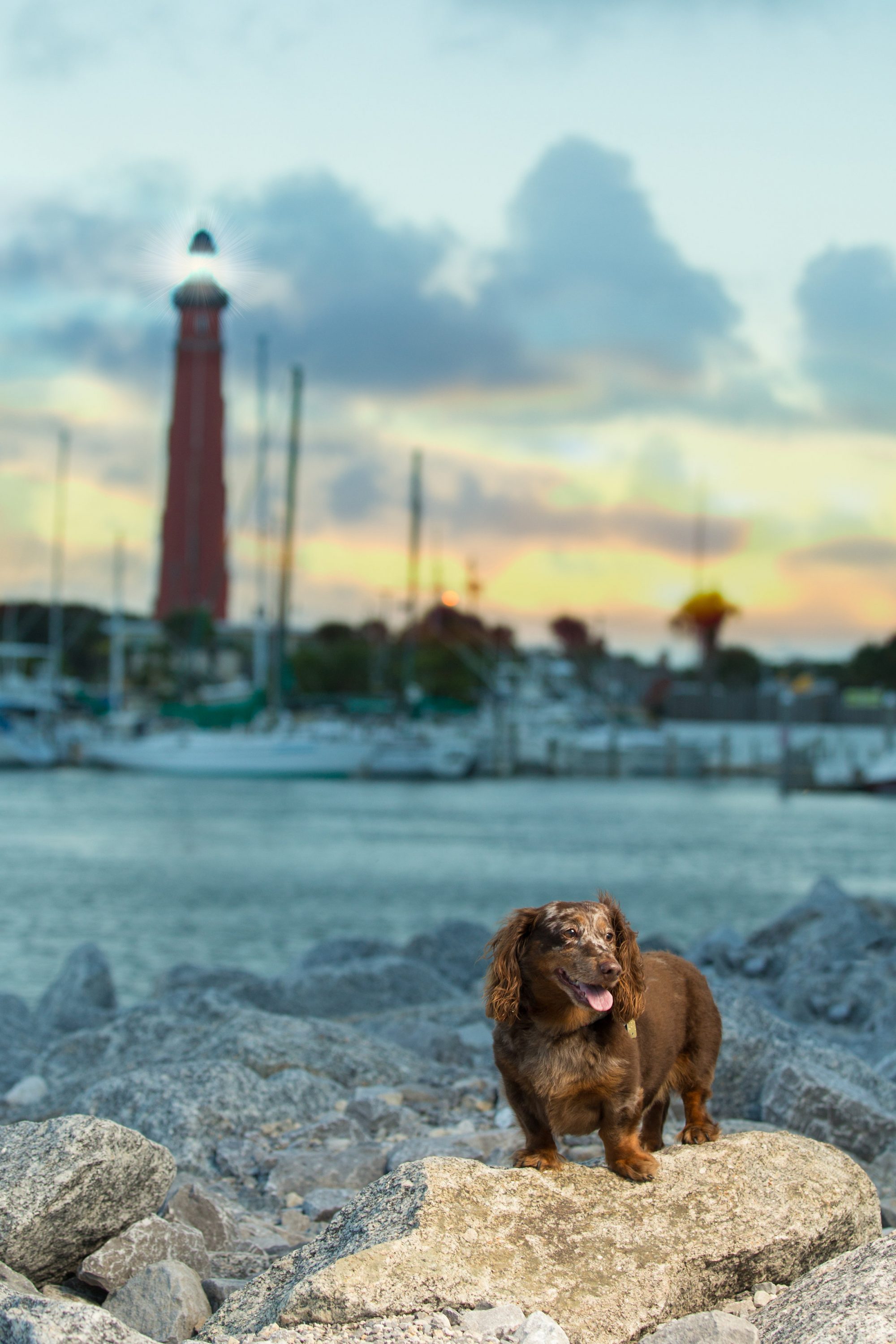 We have a list of dog-friendly locations that welcome your four legged friends with open arms. It is our pleasure to do a little pet-sitting while we photograph you. We are animal lovers, so we don't mind doting over a cute dog for a bit!
We all know that our dogs deserve their spot in the limelight. After all, they are pretty cute.