We love road trips. Something about blaring throwbacks and hitting the open road that makes seeing new places more fun. We took a weekend trip to Savannah and stayed in the historic district. We had so much fun! Savannah was beautiful and there were so many things to do that there was no way we could fit it all in one weekend. We will definitely be returning soon!
There was no way that we were going to go to Savannah and not try Paula Deen's restaurant, The Lady & Son's. So, that was where we decided to eat dinner and it did not disappoint. Every single thing was scrumptious. The biscuits have cheese in them, need I say more?
Luckily for us, it happened to be super museum Sunday that weekend. We showed up to the first museum on our list and found out that it was free along with all of the others! Plus, there were special activities that had been planned. We knew the railroad museum was a MUST see since our little one absolutely adores trains. So, the railroad museum was our first stop (no pun intended).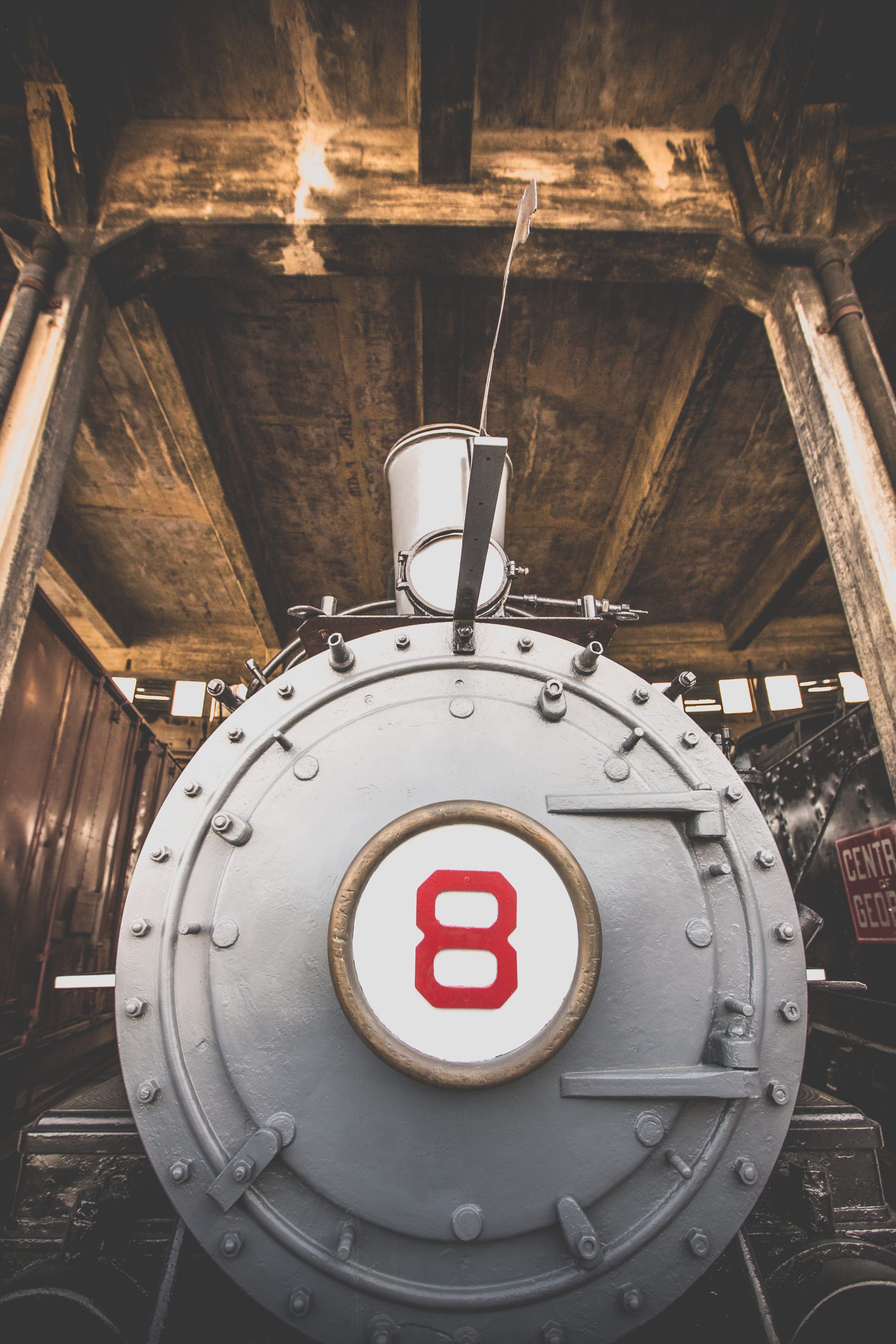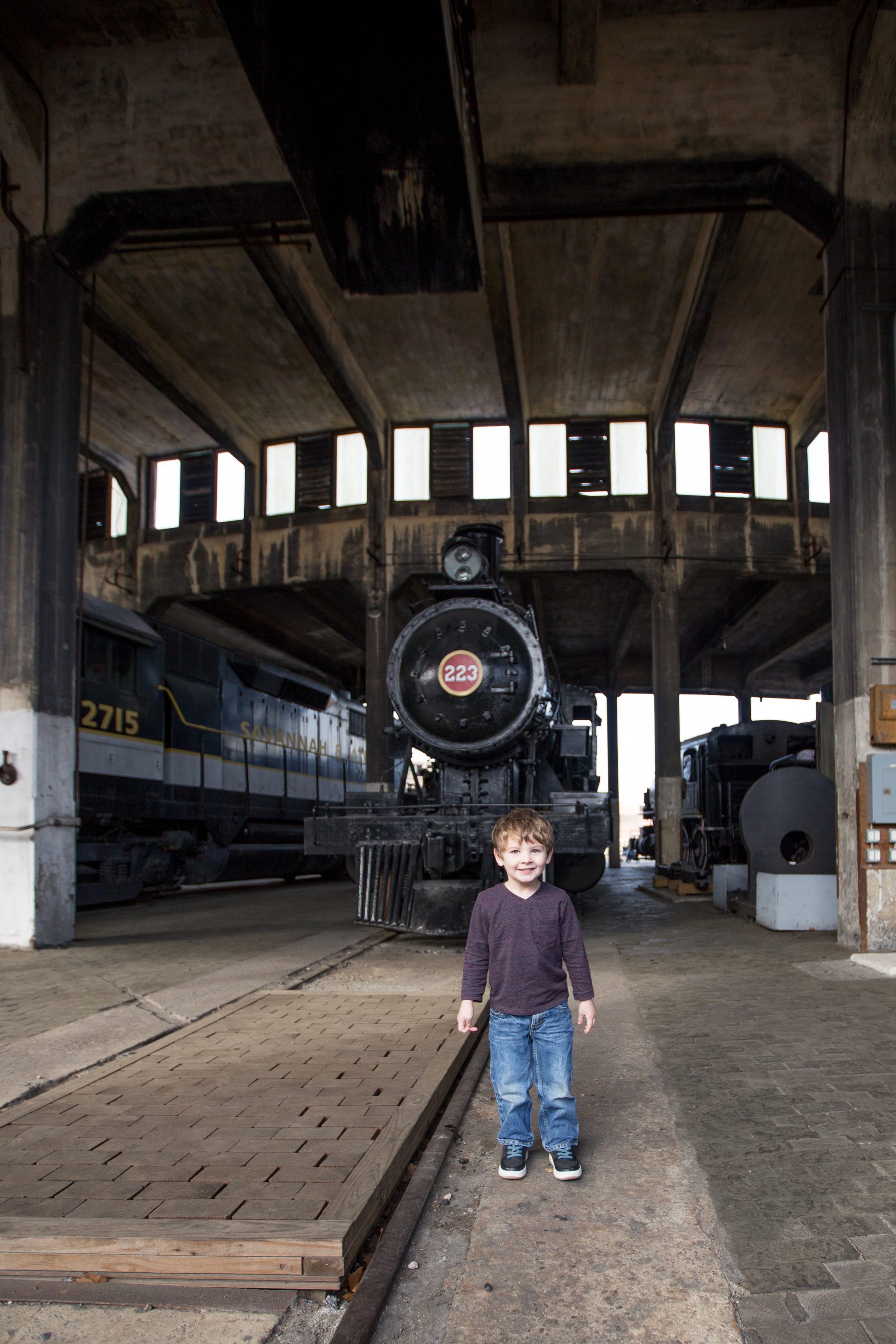 We obviously took quite a few photos during our trip. The historic round house was incredible and you could even walk inside some of the vintage train cars. Between the entire room full of model trains and the roundhouse full of real ones, our son didn't know where to start! (Notice figure A) We were even able to go for a quick ride on one before heading to our next museum.
Stopping by SCAD was a definite priority for us. There were tons of compelling installations on display and we enjoyed looking around the campus. Next up was a coffee break at Savannah Coffee Roasters where we also enjoyed a ridiculously good fudge brownie. We then explored some of the widely known historic squares, which were so lovely! The moss covered trees are breathtaking aren't they?
We grabbed a bite to eat at The Public, which served up a crazy good burger. Seriously, it was so good. It was pretty chilly while we were there, for Floridians anyway! So, enjoying a nice hot meal was really refreshing before moving on to look at some of the eclectic, artistic & fun shops downtown. As a Neptune Beach Photographer we love getting out and photographing new areas whenever we get the chance!