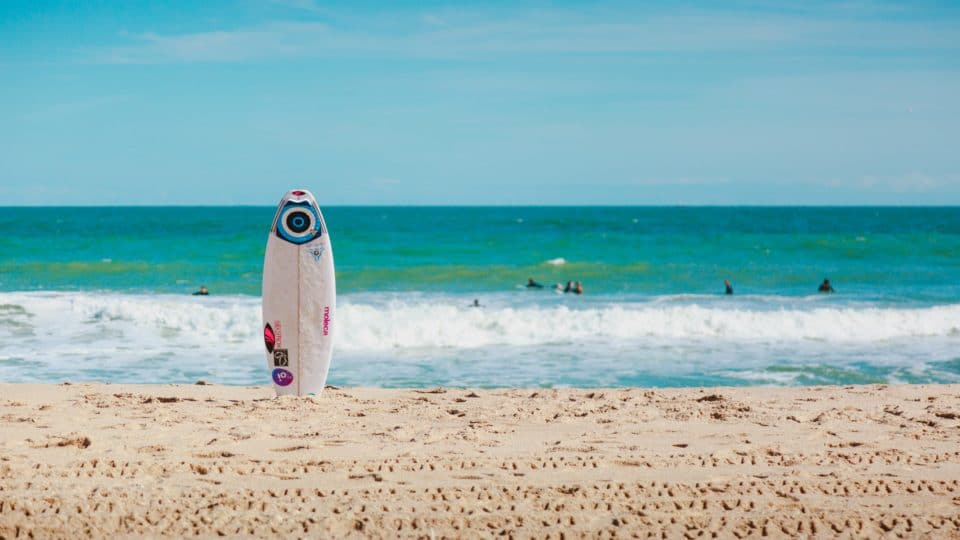 As Vero Beach family photographers with a son of our own, we are always on the hunt for family-friendly beaches in Florida. The best beaches for families in Vero Beach offer amenities that are extra accommodating for families with children, like:
Restrooms
Easy Access
Showers
It is so helpful to have an area to rinse off those sandy feet in before hopping into the car. However, if you aren't at a beach with showers, keep a bottle of baby powder handy to help remove sand. The baby powder removes the moisture from your skin, which helps prevent the sand from sticking to you.
The best beaches for families make beach days convenient by offering easy access, convenient parking and restroom facilities. Vero Beach offers beaches with playgrounds, picnic pavilions and ADA access to make your family beach day enjoyable and stress-free.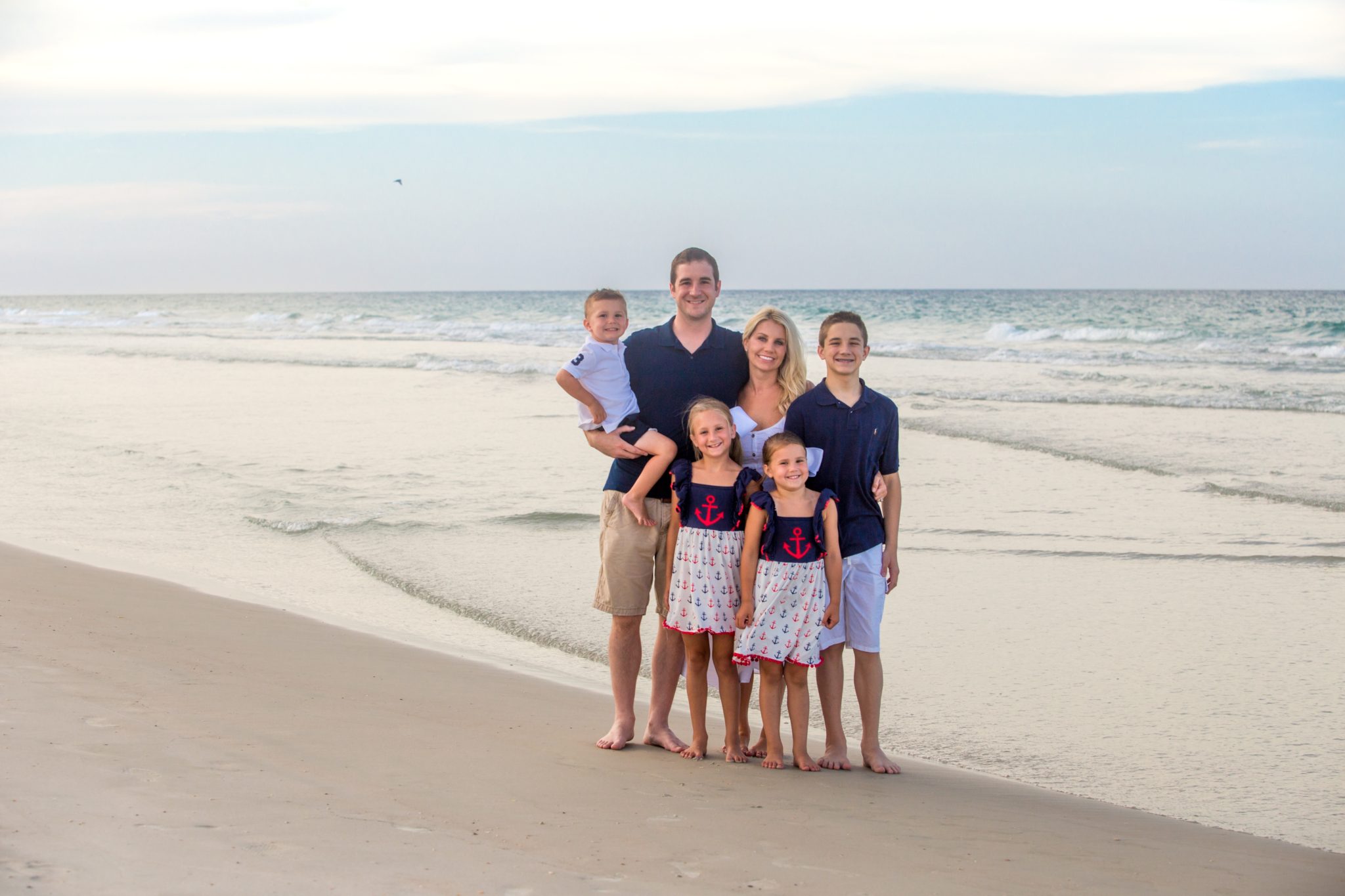 Best Beaches for families in Vero Beach
Treasure Shores
Treasure Shores is an amazing beach for families with children because it has a really cool playground. Our son loves pirate themed anything and I am sure most kids will agree with him.
Treasure Shores offers:
Pirate themed play ground
Picnic tables
Showers
Restrooms
And, plenty of sand to build an epic sand castle. Don't forget to bring your boogie board because the waves in Vero Beach are incredibly fun to play in too.
11300 Highway A1A, Vero Beach, FL (772)581-4997
Humiston Park
Humiston Park is conveniently located near Vero Beach eateries and shopping. This is especially important for any after the beach treats, like ice cream!
You can enjoy plenty of accommodating amenities for a great beach day:
Restrooms
Covered Picnic tables
Playground
Showers
I adore when parks have well-maintained picnic areas to enjoy lunch in. It makes it so much more convenient to picnic in the shade, away from those hungry seagulls.
3000 Ocean Dr. Vero Beach, FL (772)231-5790
Wabasso Beach
If you are spending the day at the beach with your family and you need a beach that is handicap accessible, Wabasso Beach has ADA beach access in Vero Beach. The paved parking area and ramp make Wabasso Beach a great place for families that need an easy to access beach.
One of the things I love about Wabasso Beach is that lifeguards are on duty from 9am to 5pm, making your beach day even more safe and enjoyable.
Picnic Pavilions
Restrooms
Showers
ADA access
Lifeguard
1820 County Rd 510 and A1A, Vero Beach, FL
Sebastian Inlet State Park
If you have a surfer in the family, Sebastian Inlet State Park offers some of the best surfing in Florida. Looking to avoid those big Atlantic waves? The inlet beach and Tidal Beach have calmer water which is great for small children. Local families rave about the shallow lagoon on the north side because it is great for the kiddos!
Have a fisherman in the family? Locals flock to Sebastian Inlet State Park for the long fishing pier.
Sebastian Inlet State Park is another beach in Vero Beach that is ADA accessible. Beach wheelchairs are available as well. As Vero Beach family photographers, we love the picturesque scenery at Sebastian Inlet State Park too. You can't beat the view!
Walking Trail
Picnic Pavillions
ADA accessible
Paved parking
Showers
Restrooms
There is an $8 entrance fee per vehicle.
9700 S Hwy A1A, Melbourne Beach, FL
Golden Sands
Located in Archie Carr National Wildlife Refuge, Golden Sands beach has a very secluded feel to it. However, Golden Sands beach also offers plenty of amenities:
Playground
Paved Parking
Picnic Pavilions
Restroom
Showers
Lifeguard
ADA beach Access
This park is a great place for birding and wildlife viewing.
10350 North A1A, Vero Beach, FL (772)581-4995
South Beach
South Beach is another great family beach with lifeguards on duty during certain hours. The wide sandy beaches are perfect to play on, which makes South Beach a great beach for families in Vero Beach, FL.
But the wide sandy beaches aren't the only reason local families frequent this beach spot:
Restrooms
ADA Access
Pavilions
Paved Parking
Showers
Lifeguard
1704 Ocean Dr. Vero Beach, FL (772)231-4700
Jaycee Beach
Jaycee Beach is a popular beach park in Vero Beach, FL. Jaycee Beach has plenty of amenities (and free parking) to accommodate a crowd. One the features that make Jaycee Beach stand out is the sand volleyball court.
Jaycee Beach is very spacious and very well maintained. There is plenty of room to throw a frisbee and enjoy the fresh air here. Jaycee Beach is perfect for family get togethers and incredibly kid-friendly.
Playground
Pavilions
Restrooms
Showers
Lifeguard
Paved Parking
Boardwalk
4200 Ocean Dr., Vero Beach, FL (772)231-0578
I hope this little guide to the Best Beaches for families in Vero Beach has helped you plan an amazing beach day with your children. Whether you are looking for great surfing, shelling, fishing, sunbathing, playing or treasure hunting – There are beaches in Vero Beach for everyone. I have always loved Vero Beach's scenery but what makes Vero Beach even better is that they offer plenty of free parking and great amenities at their beach parks.
As Vero Beach Family photographers, we think Vero Beach is one of the best places to hang out in.