The Chew and Epcot's Food and Wine Festival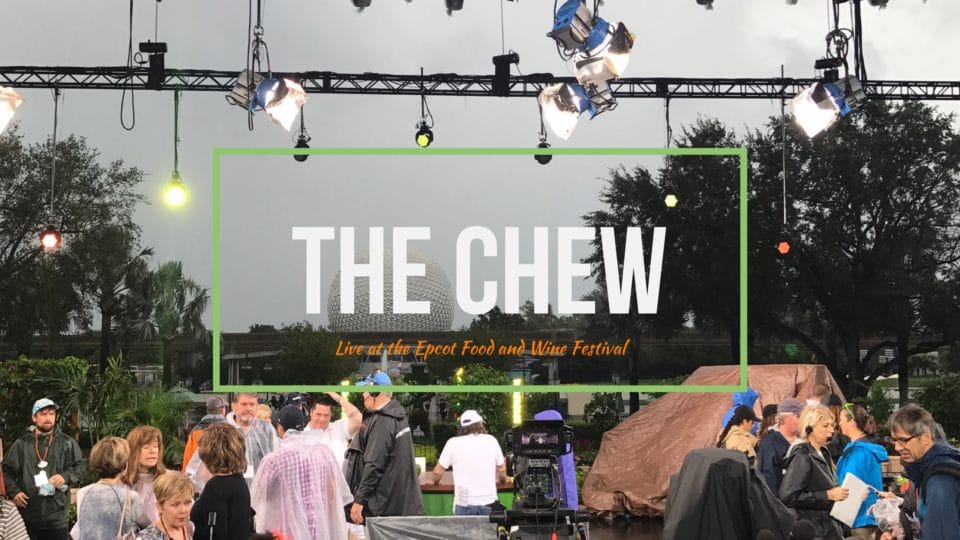 As Orlando photographers, we love attending live shows. Every time we get a chance to catch a live studio audience filming we jump on the opportunity! We have watched several filmings, and most recently we were able to catch The Chew at the Epcot International Food and Wine Festival.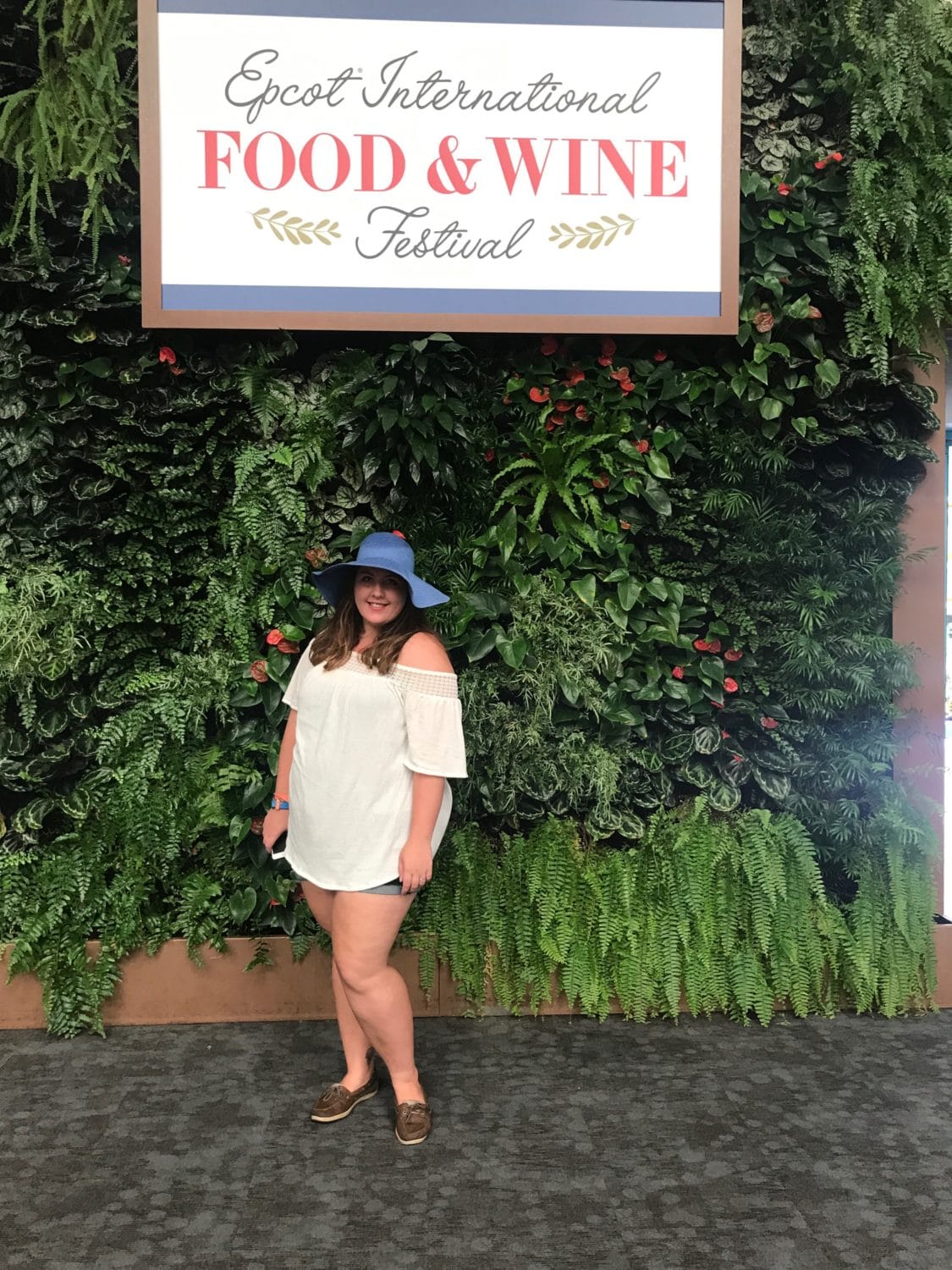 We took the day off from Photography Orlando and had a relaxing date day! We had a blast from start to finish. It's interesting to see what goes on behind the scenes. Watching the whole crew coming together to produce a delightful show is amazing. We arrived around 8:00am. After checking in we were escorted to the filming location with the giant Epcot landmark setting the scene. We were seated and we knew immediately that we were close to the action! We saw the Chew stage set and were thrilled to get the show started.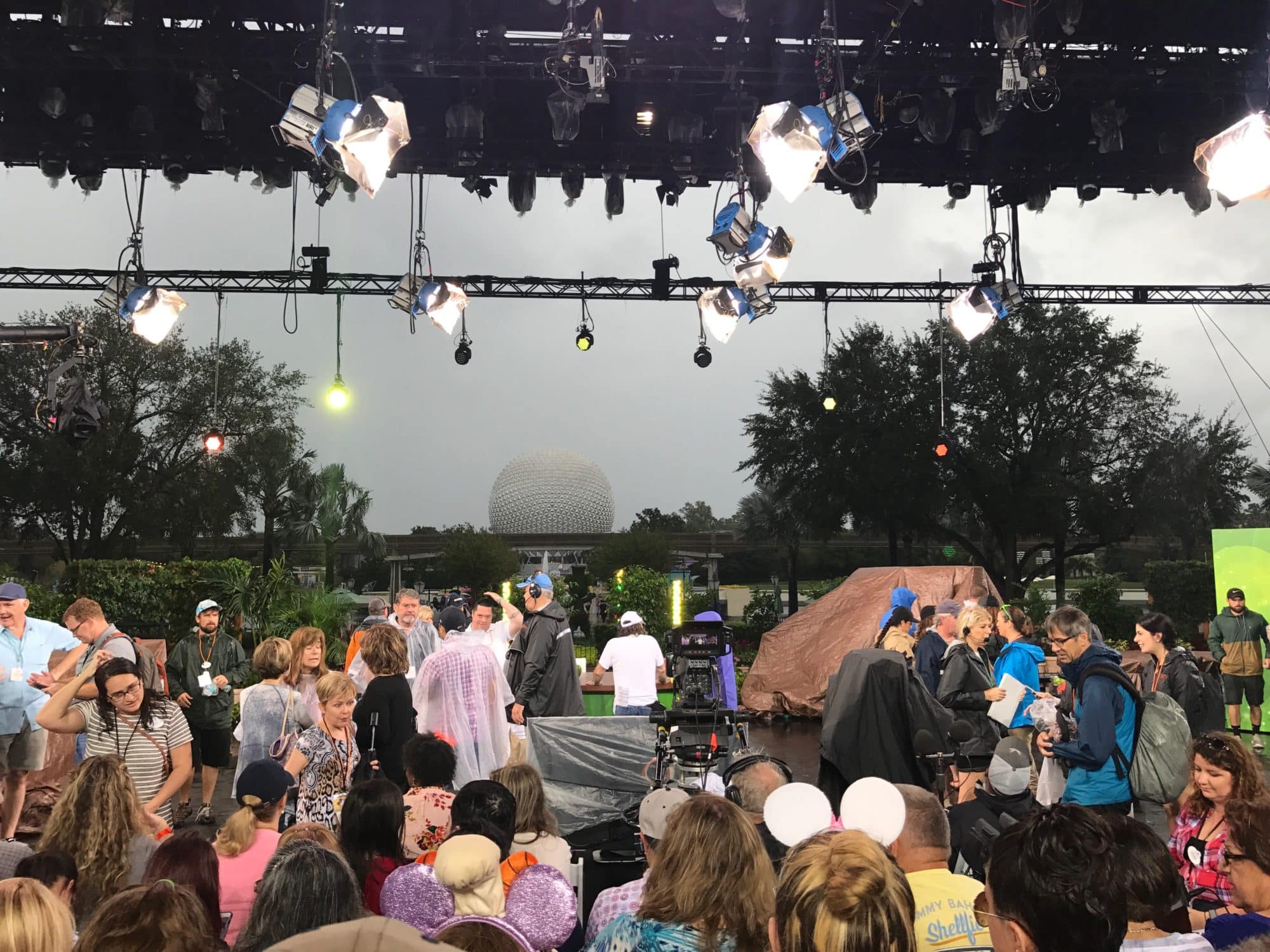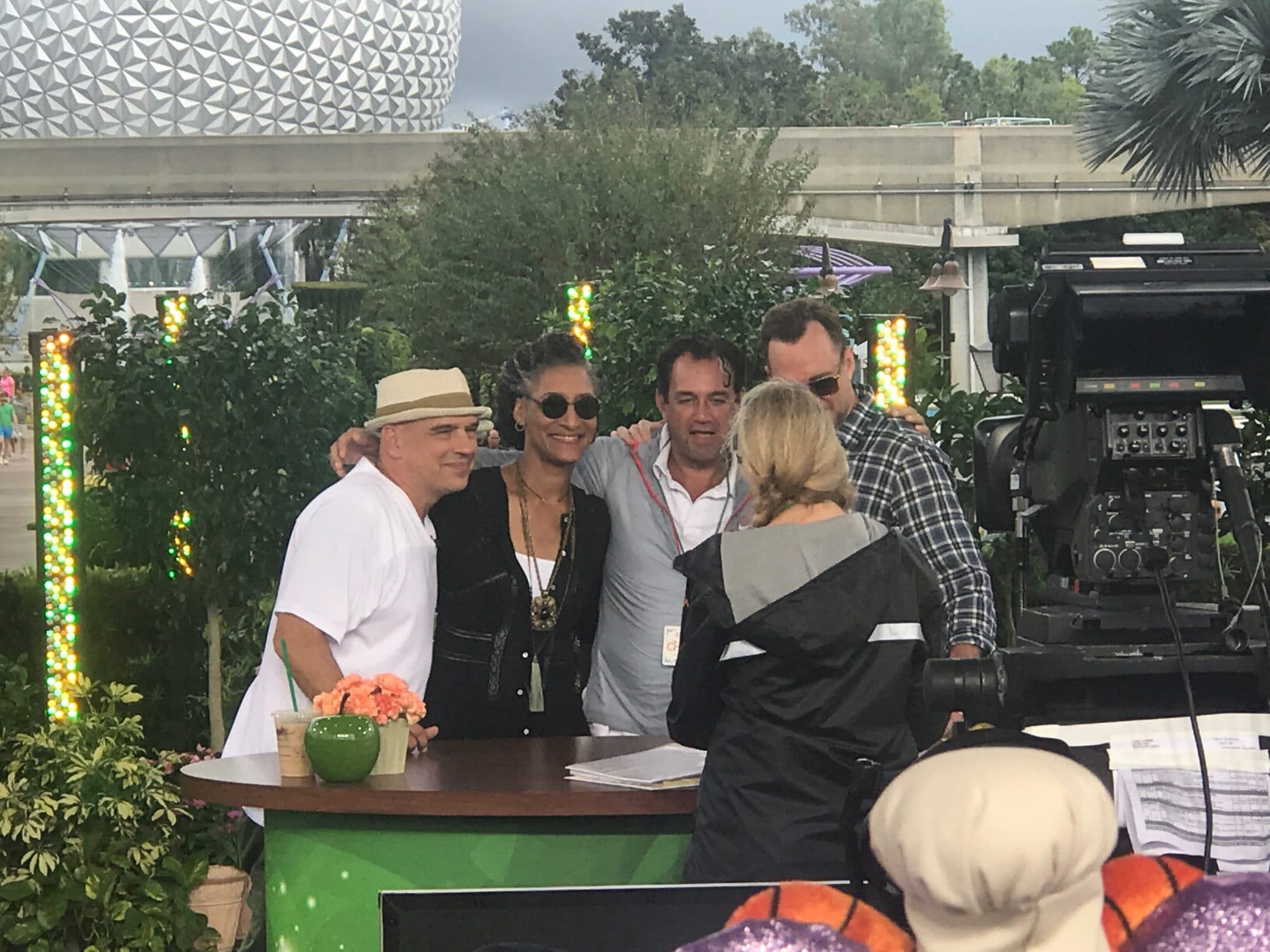 Mario & Clinton had us laughing the whole time. The Chew really has a great cast and the food they prepare looks delicious. We were not able to taste everything but we sure could smell it! Around 9:40am the filming started and we had to have our smiling faces ready to go! The special guest was a star from the show Glee. Watching celebrities cook was hilarious! Mario guided him along while interviewing. In between sets the clean up crew shined everything and kept the stage dry! As Clinton said "At least it isn't a dry heat" as always, its was a tad rainy in the sunshine state.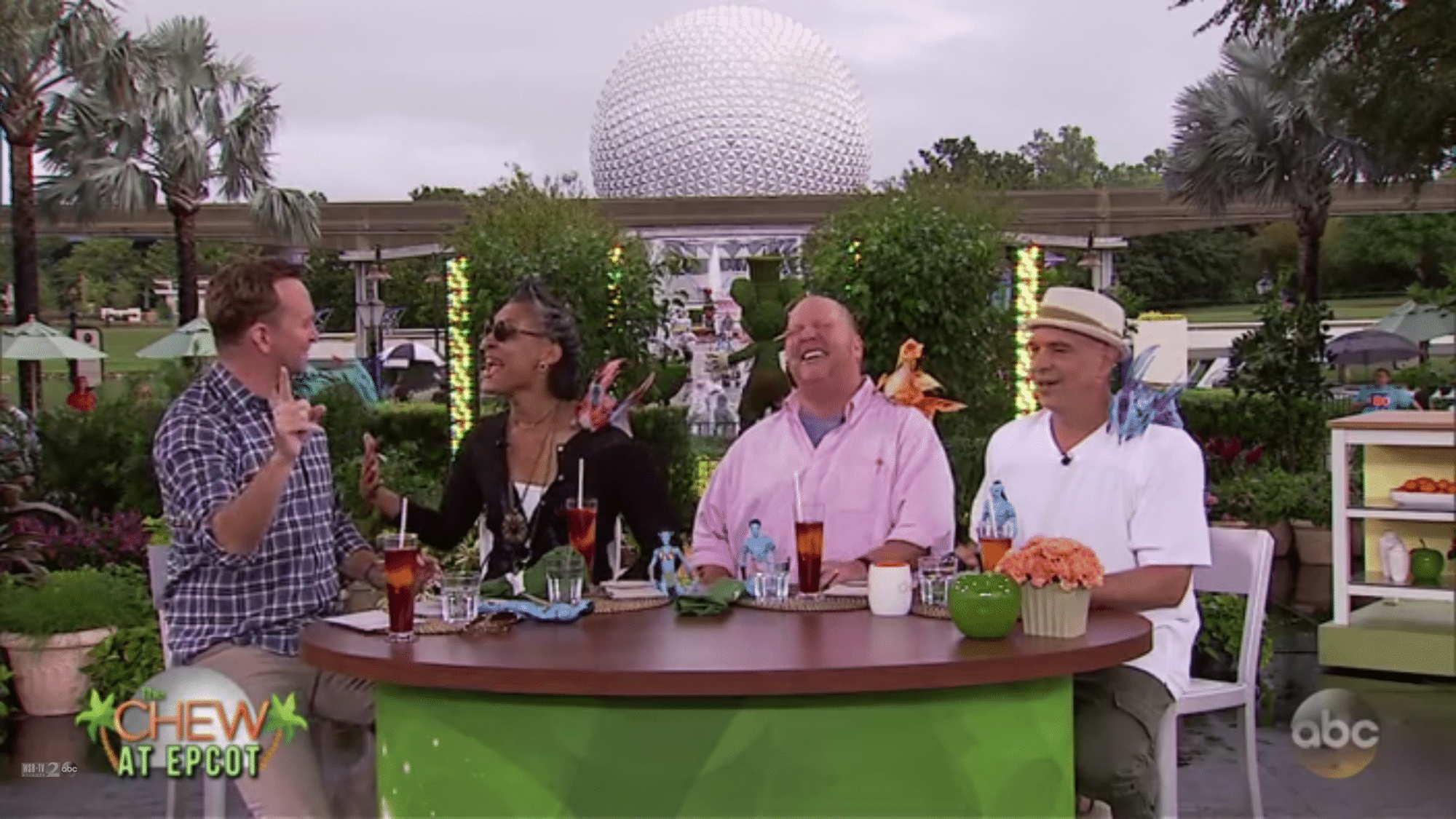 Of course, specializing in Orlando family photography, makes us even more passionate about Disney World. It's such an amazing place for families. If you are ever visiting Disney and looking for some tips, our Orlando Photography blog is full of them! Check out this winter park photographers post about Disney World tips!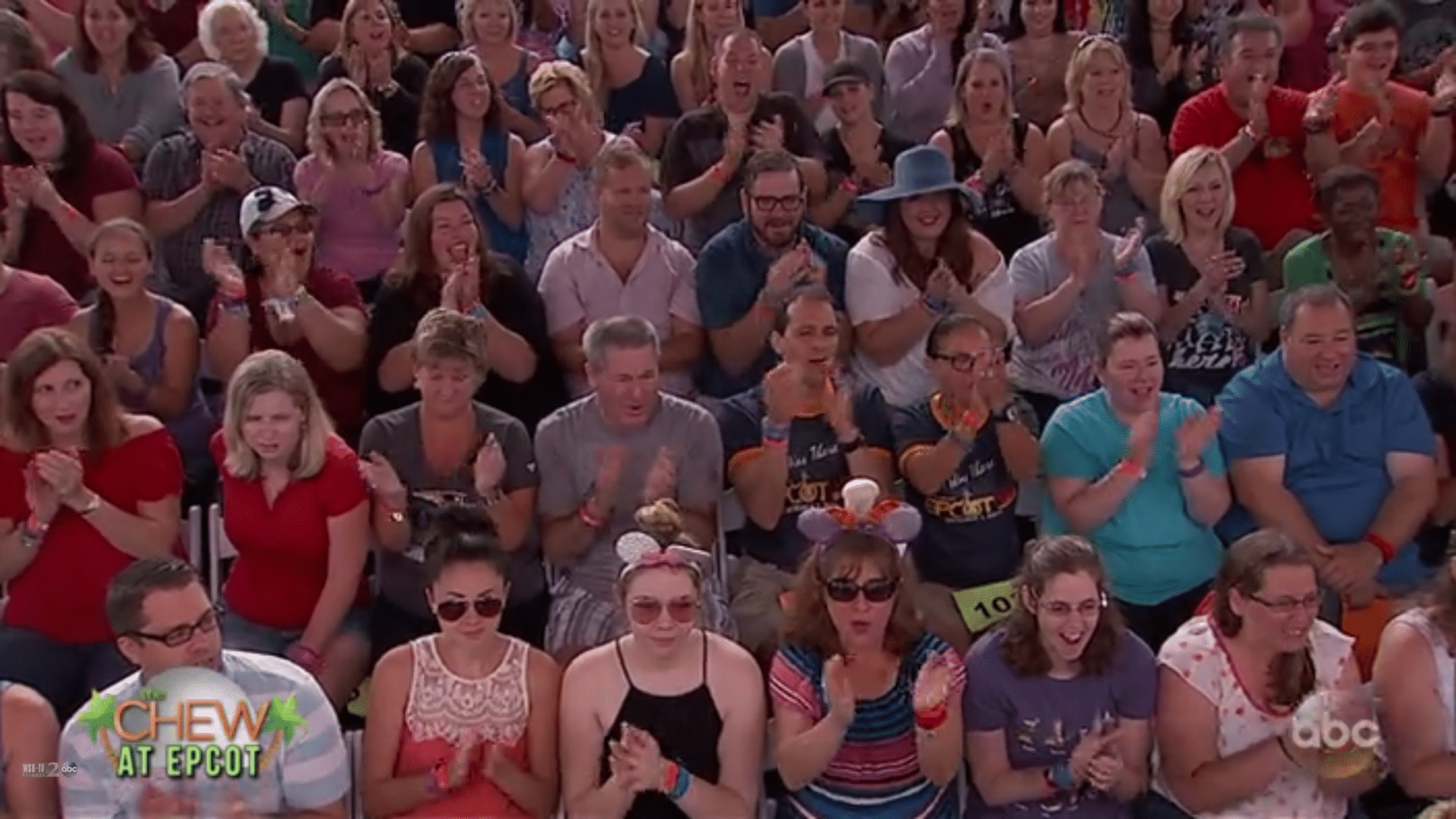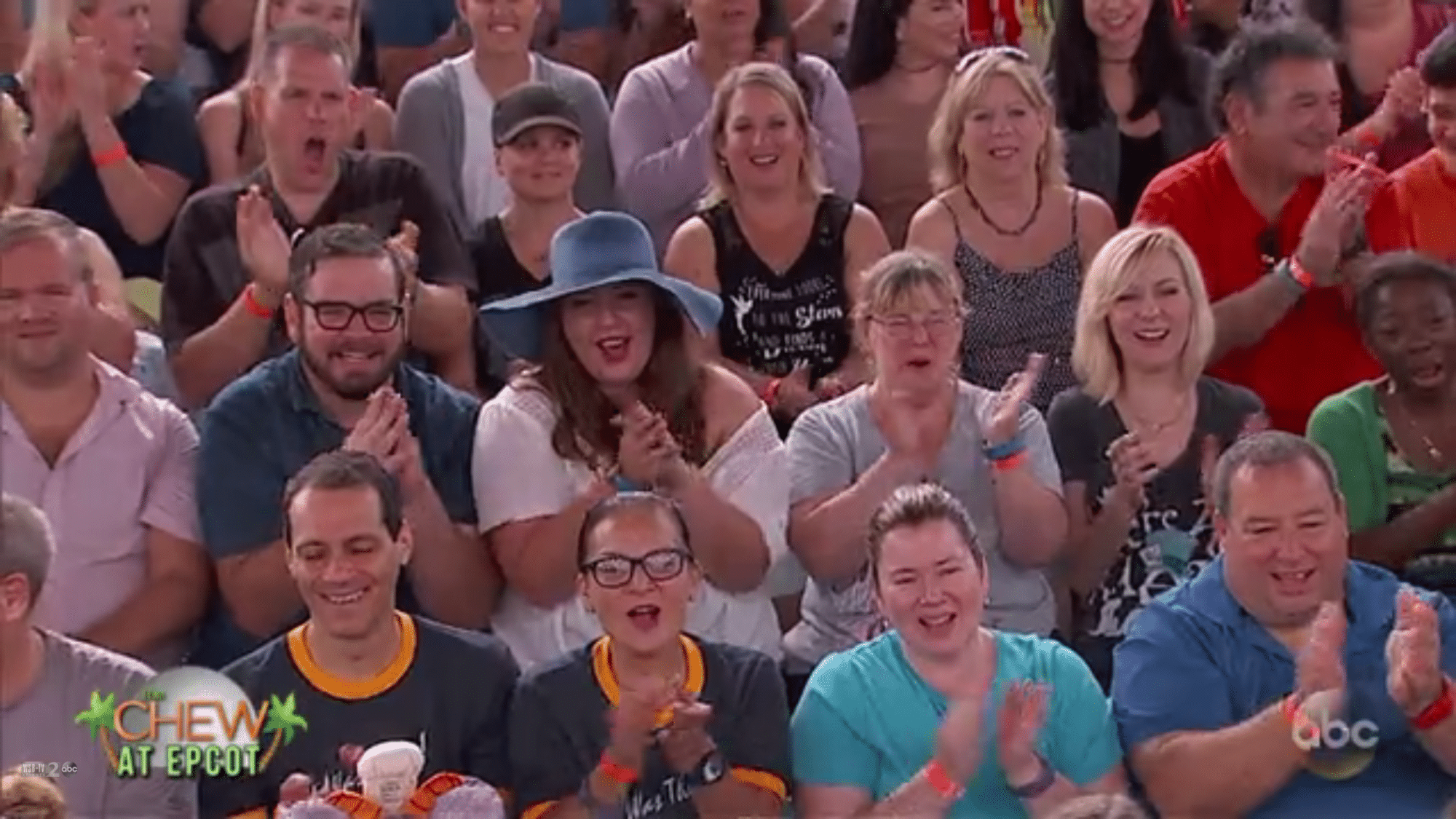 After about two hours of filming we were finished. We left with parting gifts of awesome Avatar Ears and a sweet fanny pack! (LOL) We explored the world showcase and grabbed some amazing treats! We loved the African selection and Germany's entrees. Each booth has around 3 or 4 items to choose from, the portions are smaller so you can try more! Prices range from $3-7. If you get the chance to explore during this event, GO!