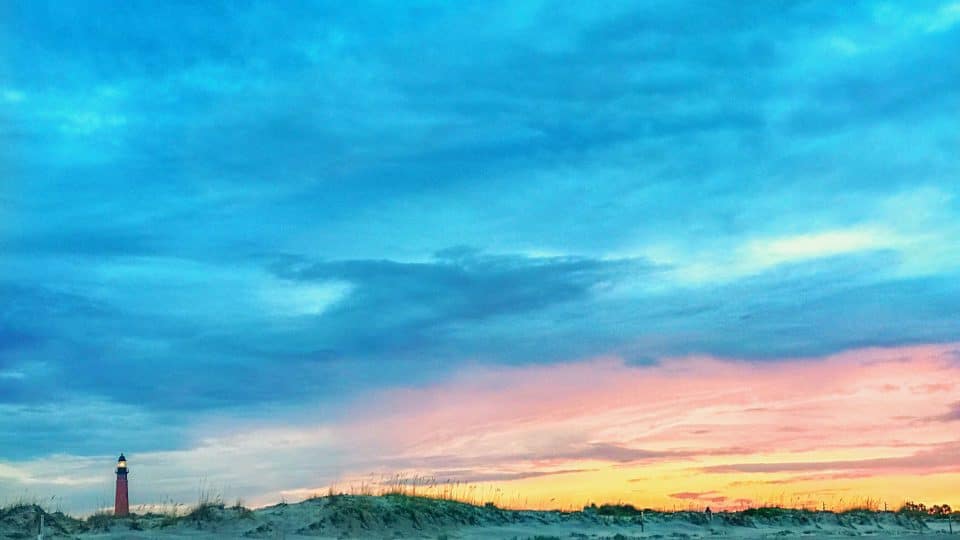 Lighthouse Point Family Portraits
We hope everyone had a great summer break! We have had a blast soaking up the sun and, as orlando family photographers, meeting a ton of amazing families! One of the last families we photographed in July, has been coming to NSB for over 20 years. The first session of the season we had to reschedule because of rain, we were able to schedule and allow them to celebrate with family portraits. We hear of NSB having such a special place in so many hearts, it truly makes us thankful we live here and be able to enjoy Orlando family photography.
As most of our sessions start, at the dunes the whole family had a great time making jokes and memories. Grandma was truly the family treasure, we had several groupings including a portrait with all of her grandchildren. All of these cousins kept the jokes coming. They had a blast and couldn't stop laughing. As Orlando family photographers, It's always interesting finding out who picks the most or is the family jokester. Sometimes the answer will surprise you!
We headed to the dunes and posed siblings together and individual portraits. We love Ponce Inlet Park because of all of the many offerings. This family loves photography and were photographing the beach waves and looking for dolphins. Although we were not lucky enough to see dolphins we did have a gorgeous sunset with beautiful colors and the most amazing dreamy feel about the beach. With a tropical storm in the near forecast, we were thankful.
When we arrived at the water the sky has turned orange and pink and so majestic. We learned more about the family and their history with NSB and why these family portraits are so important. They might not be returning due to children going to college and everyone not having the same schedules. We are so glad they will have these memories forever and can always look on their wall and smile. Every time they flip thru their album they can return to their toes in the sand. School might be back in session, but summer isn't over. Please, spend time with your family and make memories happen.