Doris Leeper Spruce Creek Preserve: Port Orange Photographers
Doris Leeper Spruce Creek Preserve is one of our favorite places to enjoy a relaxing hike or go kayaking. We regularly bring our chihuahua Blake to let him run around and get some fresh air! He loves rolling around in the grass.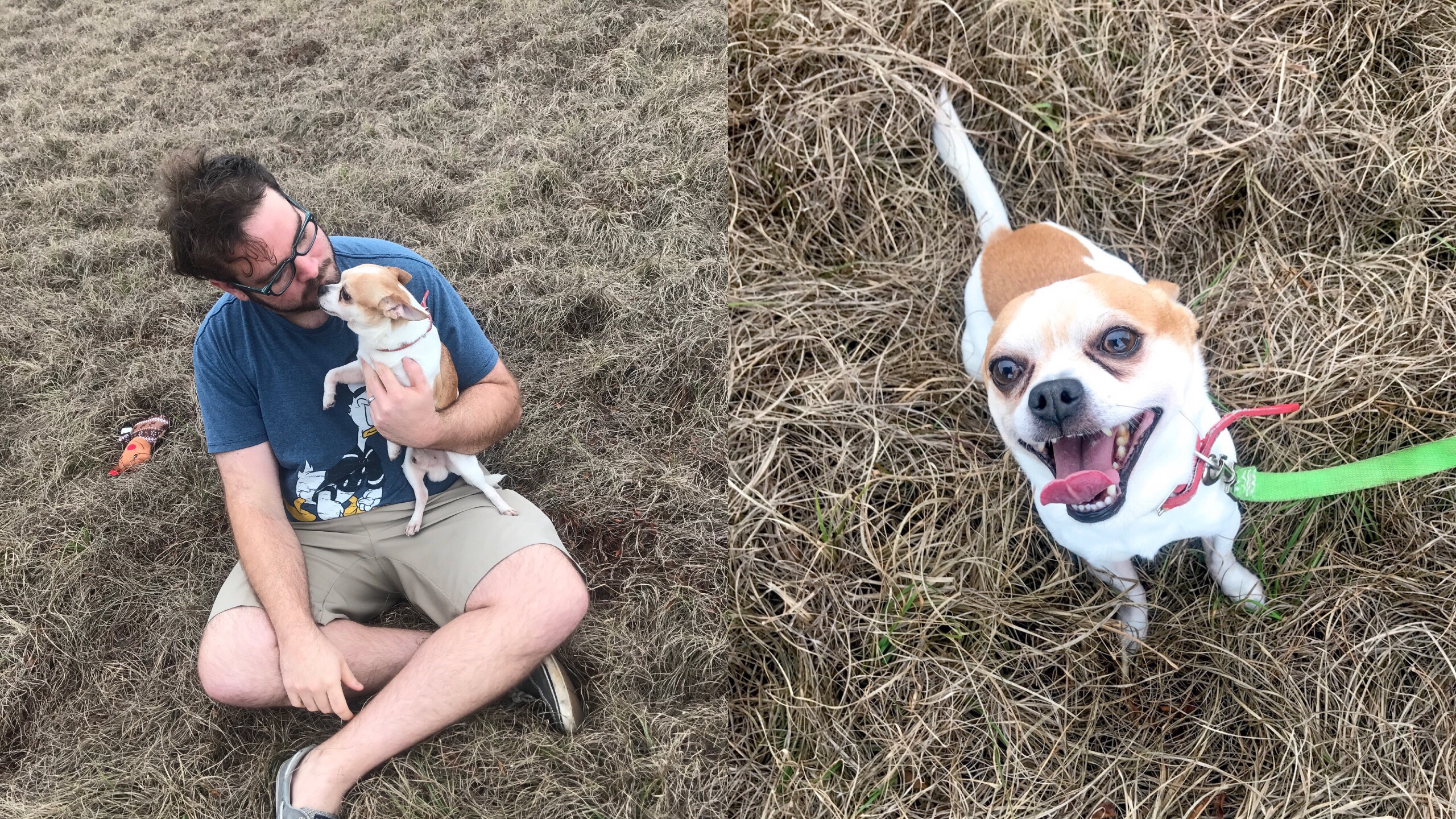 We have been so many times and we have yet to explore all 1,637 acres that spans from New Smyrna Beach to Port Orange. There are 5 different entrances and tons to do, such as hiking, biking, horseback riding, kayaking, disc golf and birding.
Here are the entrances:
Hiking
The most distinctive features of this preserve are Sunset Bluff and Oxbow Overlook, in my opinion. Viewing the saltwater marshes from 50 foot of elevation is unique in a flat Florida landscape.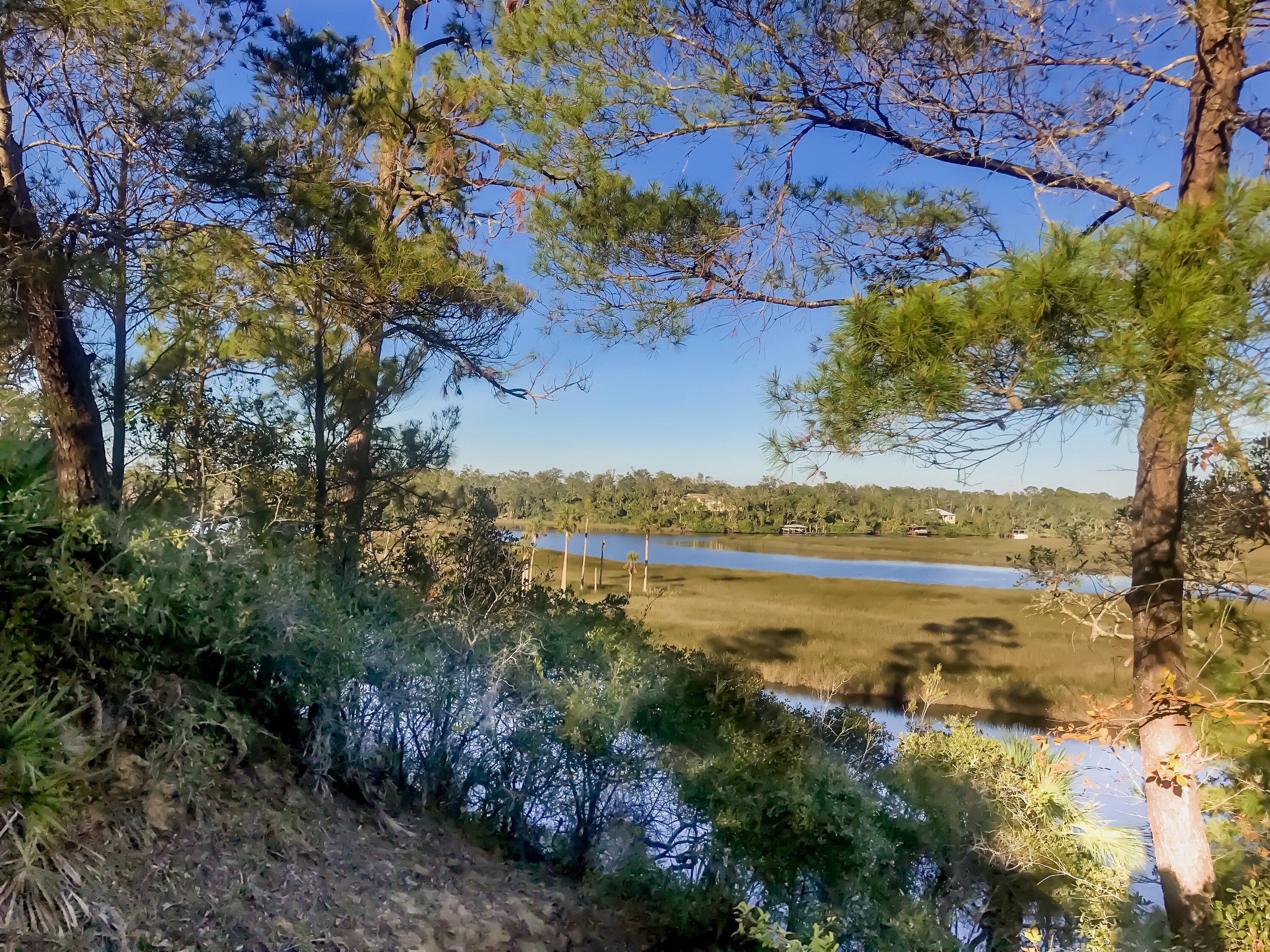 Kayaking
We love to spend our weekends on the water. We enjoy how peaceful it is to enjoy paddling through Florida's waterways. Spruce Creek Preserve is one of our favorite spots to go paddling because of its seclusion and convenience. There is a canoe launch in the entrance right off of US1 and they have picnic tables, as well as a great place to fish.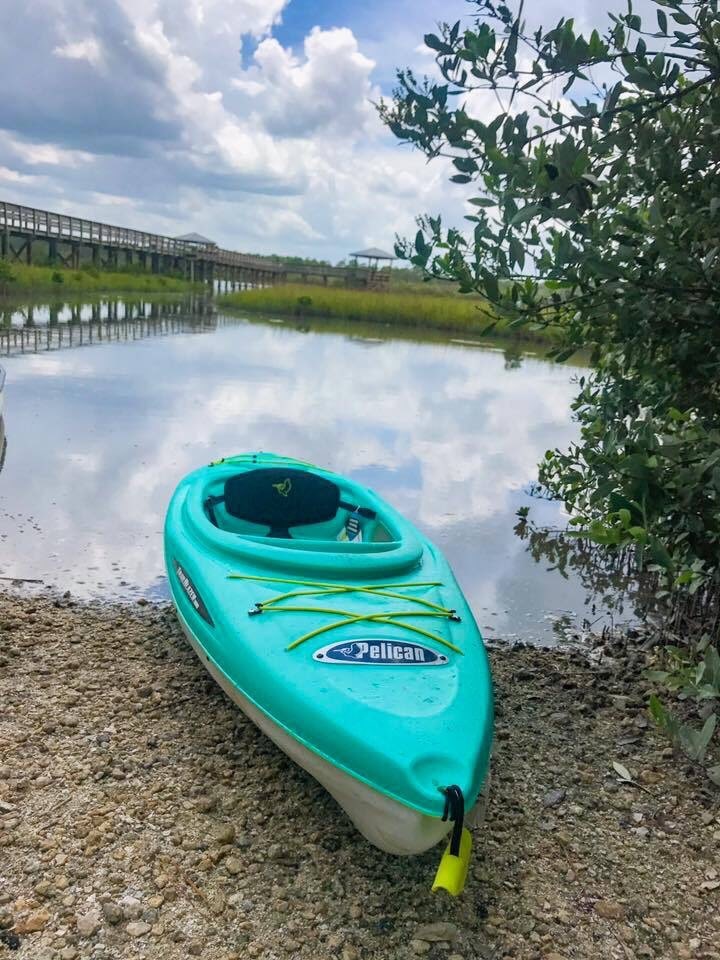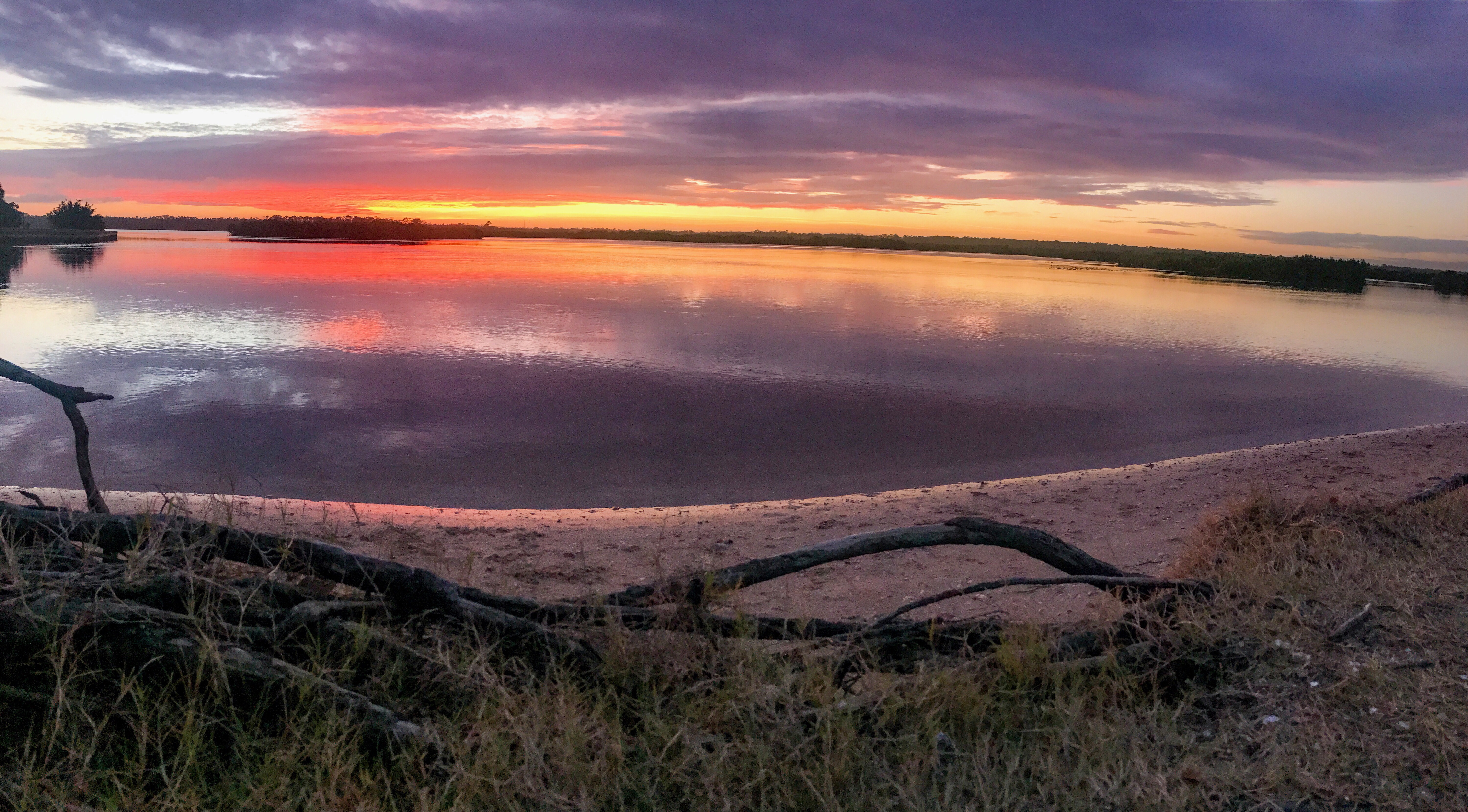 Great place to watch the sunset
After a long day of paddling or hiking, you can enjoy a vibrant sunset. Sunset Bluff and Oxbow Overlook are great places to catch a stunning view of the setting sun. Even if you are driving on US1, you can see the beautiful views.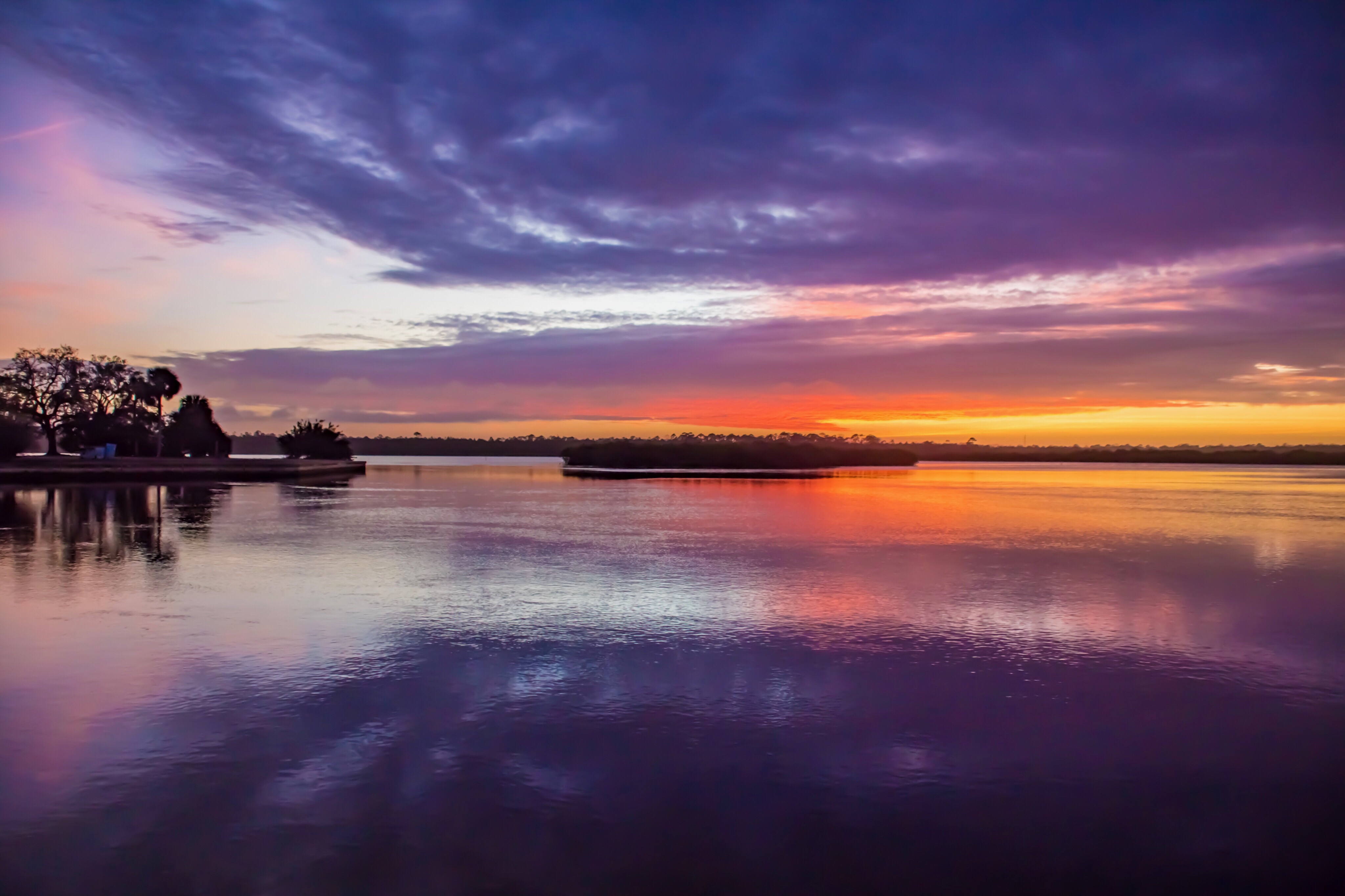 Whether you visit the Port Orange location or New Smyrna Beach, there is something for everyone. Spruce Creek Preserve is a must-see! It's an amazing place for portraits as well. There is a variety of picturesque spots for a romantic engagement session or a fun family portrait. As Port Orange Photographers, we love photographing here!