FREE printable fitness tracker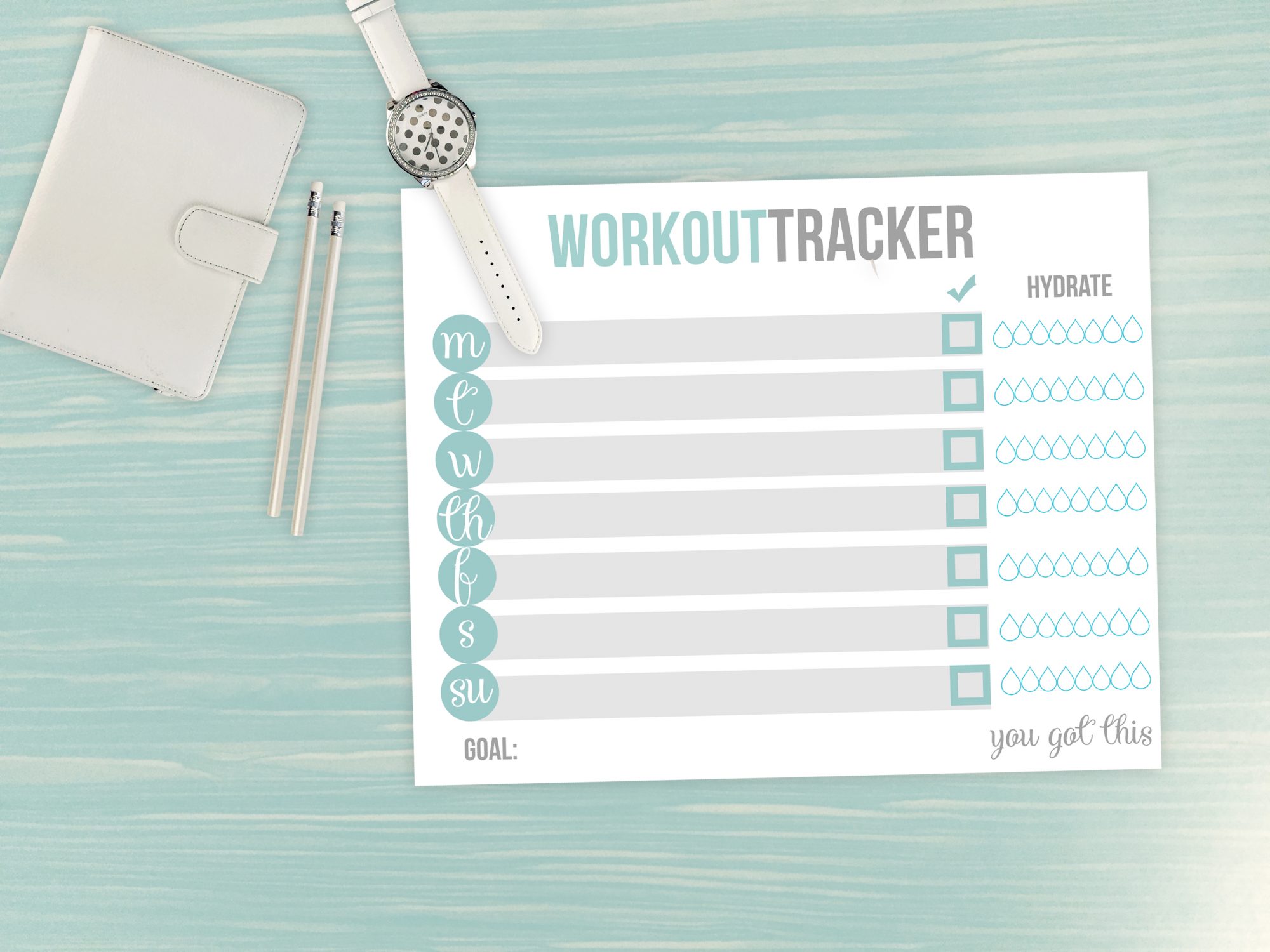 Are you planning on making healthier decisions in 2016? I know we have a little (lot) of room for improvement in this area.  Working out is something we always seem to find excuses for & it often finds itself towards the bottom on our list of priorities. I don't know about you but I need a visual to keep track of practically everything.
This workout tracker will help you organize your routine and make sure you stay on track! Simply print it out on 8.5×11 paper and use each week or laminate it and use a dry erase marker so that you can wipe it clean after each week. It has a section for you to keep track of how much water you are drinking and a place for you to jot down your goal.
Download this printable for free here
I hope this helps you stay on top of your workout routine this year!