Ormond Beach Family Photographer | Choosing wall Portraits
How NAIL wall art arrangements (pun intended)
How to choose the right size for your space, every time, with these easy tips
When choosing wall art for your home, it can be challenging to know which sizes will work the best. Looking for a canvas to hang above your mantle? Or, not sure what size will fit perfectly on that wall in your hallway? This is why we love scheduling the reveal or consultation in your home. As Ormond Beach Family Photographers We can give you our advice and guide you in the right direction. But here are a few helpful tips so that you always know just what size wall art to order!
Sometimes it is easy to feel drawn to what we are must familiar with. Many people think that an 8×10 print is relatively large. This is definitely not the case when it comes to wall art. Thing BIG! Your wall portrait should be the centerpiece of a wall, not an accessory to it.
Too much negative space tends to swallow the canvas if it is too small. For example, an 8×10 fits nicely within a canvas arrangement but by itself it belongs on a shelf or desk. If you are hanging a wall portrait above your couch then it should generally be 2/3 the length of the couch. For example, the average couch is approximately 86 inches long. In this example, a 40×60 wall portrait would be the most visually appealing. Instead of one 40×60 canvas you could also design an arrangement with multiple canvases.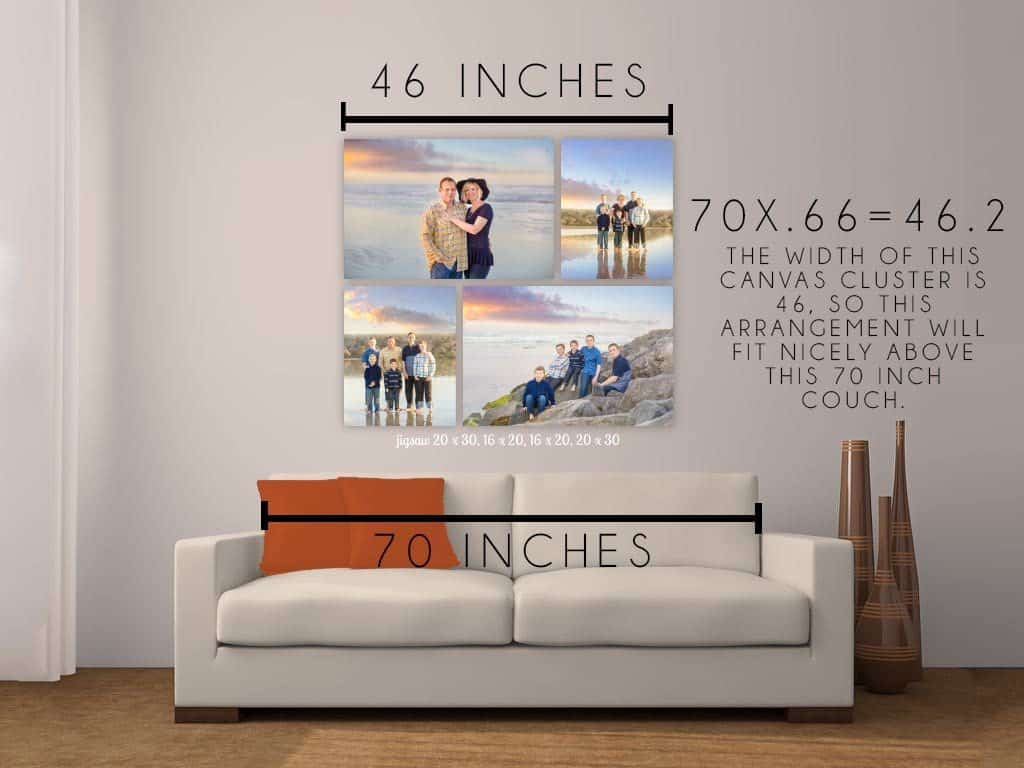 This same rule can be applied to almost any scenario that you are hanging wall art above a piece of furniture throughout your home. But what about hanging art on a wall that is empty? Measure the wall's length and multiply that length by .37, this will tell you exactly how wide the wall art should be to be aesthetically pleasing.
One exception to these rules is when you are hanging something above a fireplace or mantle. Generally, a canvas that is half the size of the mantle or the same size as the fireplace is most appealing.
When planning a portrait session, it is advantageous to have a plan for wall art. Having certain places in mind and knowing what you want will make the ordering process a breeze.