To love and be loved is to feel the sun on both sides.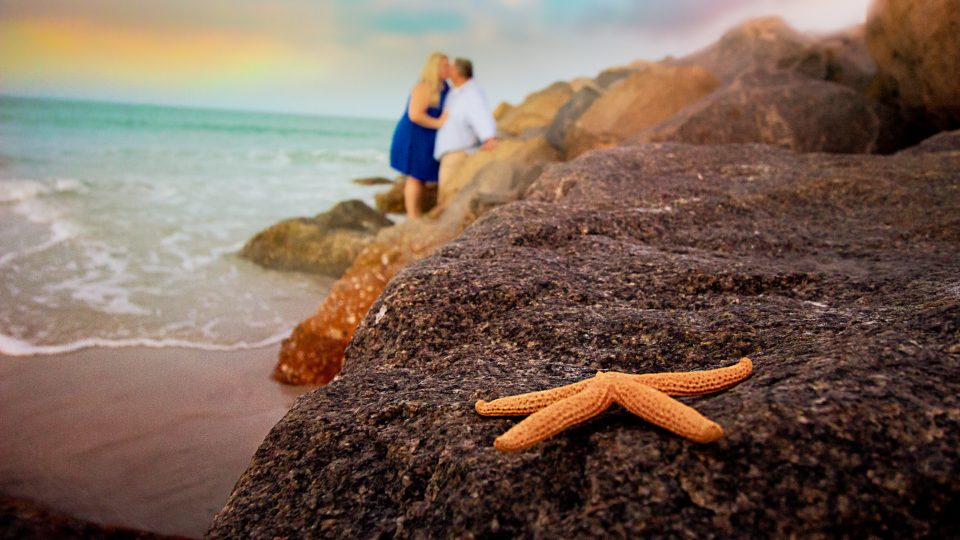 Well, summer is coming to a close and we are gearing up for all things Fall. This summer has been a blast and we are totally ready to rock pumpkin spice latte season! We don't always get around to posting every session but we do try our best. And I am excited to share this one. As a Daytona Beach Wedding Photographer we are lucky enough to be a part of telling love stories. Our job is awesome. Seriously. When this client booked a session with us we knew that it would be a family session with her, her boyfriend and her parents. Little did either of us know… that it would be an engagement session!
As the session got closer we received a phone call that let us in on a romantic surprise. We were now planning for a proposal session! It was clear from the start of the session that this love story was meant to be and we were thrilled to be capturing such an important chapter. When the sun sets in Ponce Inlet, it's impossible not be moved by the beauty that surrounds you. And there is no question at all that it is a stunning place to pop the question.
It was an emotional and real moment that was full of joy. As you can see, this family is tight knit and so lovely. With the sweet moments between mom and daughter and the handshake with dad. It is always nice to see a family grow with love.